👨‍🚀Recommended for space kids.
From 13:00 on June 18th (Friday), 2021 to Saturday, July 31st, 2021 .A campaign is underway where you can get a digital wallpaper written by Chuya Koyama, the creator of the popular space manga "Space Brothers", when you purchase a product for adult Lego on Amazon.
The contents of the wallpaper have not been released, but I think that Chuya Koyama is probably related to space because he is a space brother.
Campaign overview
Target audience: Purchasers of eligible products from June 18, 2021 (Friday) 13:00 to July 31, 2021 (Saturday) 23:59.
How to get: Send the download site information by e-mail to the target person after shipping the product. Download from the URL provided.
Only for Amazon sales. Purchases from make-up vendors are not eligible for the campaign.
The target adult Lego is about 50 points. There is a high possibility that it will be out of stock or the price will increase in order of popularity, so if you are interested, immediately click!
Check all LEGO Sale
News for LEGO Sale
The latest News for LEGO Sale, Promotion, GWP.We post the latest LEGO sale, campaign, promotion, GWP information of […]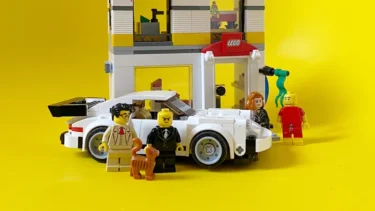 This article includes affiliate links and I earn from qualifying purchases.