According to overseas SNS, the 2022 Marvel Lego Advent Calendar seems to have the theme of Guardians of the Galaxy Holiday Special!
Guardians of the Galaxy LEGO Marvel Advent Calendar 2022
No.76231
Pcs:268
Release Date:Thr Sep 1st 2022
Price:$44.99($39.99 in 2021)
* Dates, figures, prices, and contents are undecided until the official announcement. * Products will be listed at each shop after they are available.
Marvel Advent Calendar debuts in 2021
Marvel's LEGO Advent Calendar first appeared in 2021. Released on September 1st with the previous series City, Harry Potter, Friends and Star Wars.
Last year, the theme was The Avengers, and the minifigures included 7 bodies: Iron Man, Spider-Man, Black Widow, Saw, Captain Marvel, Thanos, and Nick Fury.
The 2021 Marvel Advent Calendar was extremely popular and has been in short supply since its launch.
Which character is adopted?
When the Guardians of the Galaxy Advent Calendar actually goes on sale, the minifigures will feature key characters such as Star-Lord, Gamora, Drax, Groot, Rocket (Araiguma), Nebula, and Mantis, played by Lego savvy actor Chris Pratt. Hiring is influential.
The Guardians of the Galaxy Holiday Special will be available on Disney Plus (probably from November), so if you haven't done so already, join us.
LEGO New Products Summary
Related Post
Check the All New LEGO Products Information Here!All information for LEGO's official release, leaks, release schedule,[…]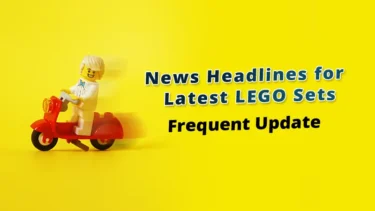 This article includes affiliate links and we earn from qualifying purchases.