Everyone loves Back to the Future LEGO & reg; Delorian new product information disclosure.
10300 Delorean DMC-12 Back to the Future
DeLorean DMC-12 Back to the Future | 1872pcs | Age18+ | $169.99 | CAD219.99 | Released on April 1, 2022 (Friday)
A new LEGO (R) creator expert product of the time machine "Delorian DMC-12" of the still popular blockbuster movie "Back to the Future".
LEGO® Back to the Future DeLorean DMC-12 (10300) for adult fans who were crazy about "Back to the Future" as a child. It is a movie that is considered to be one of the best masterpieces of science fiction movies, and you can assemble a time machine that has been a big success in all directions by choosing your favorite model from the three designs that appear in the trilogy (three types at the same time). Cannot be assembled).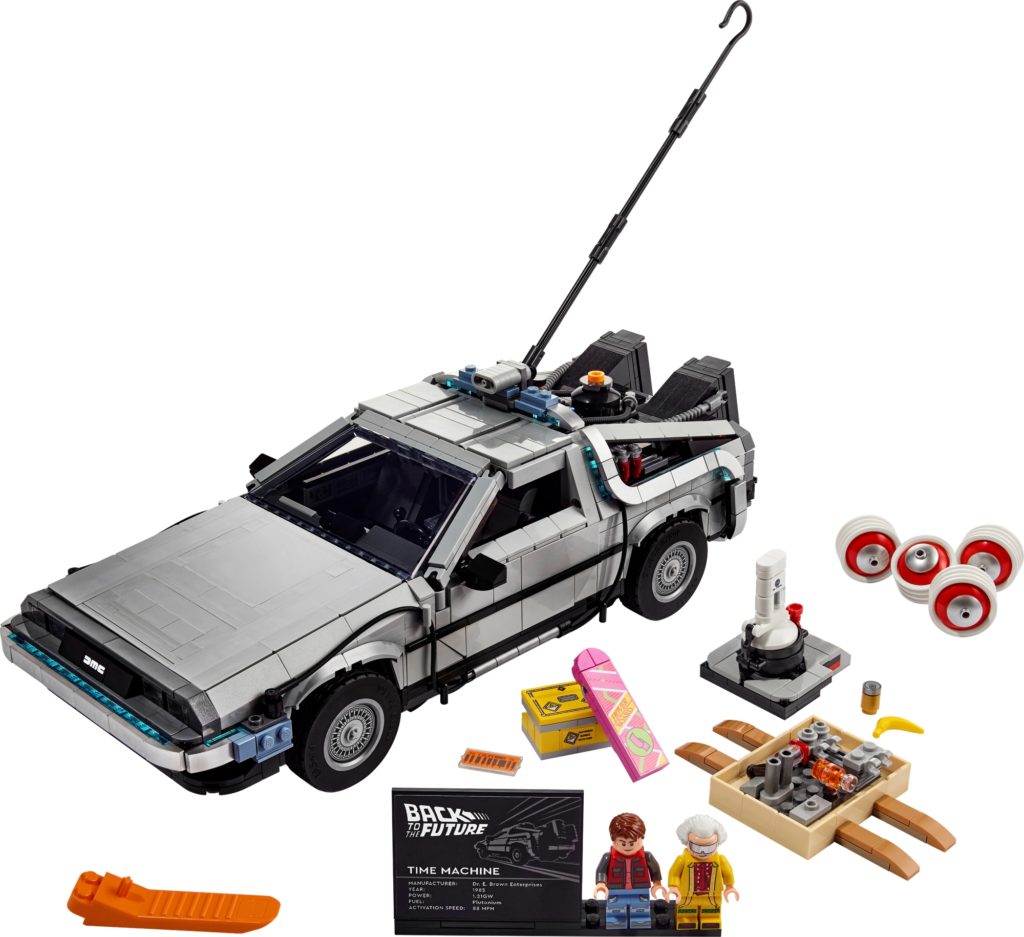 The longed-for gull wing door is also reproduced!
The gull-wing door opens to the top and gradually descends when you release it, so it cannot be kept open. It is unknown whether the design was intended or not.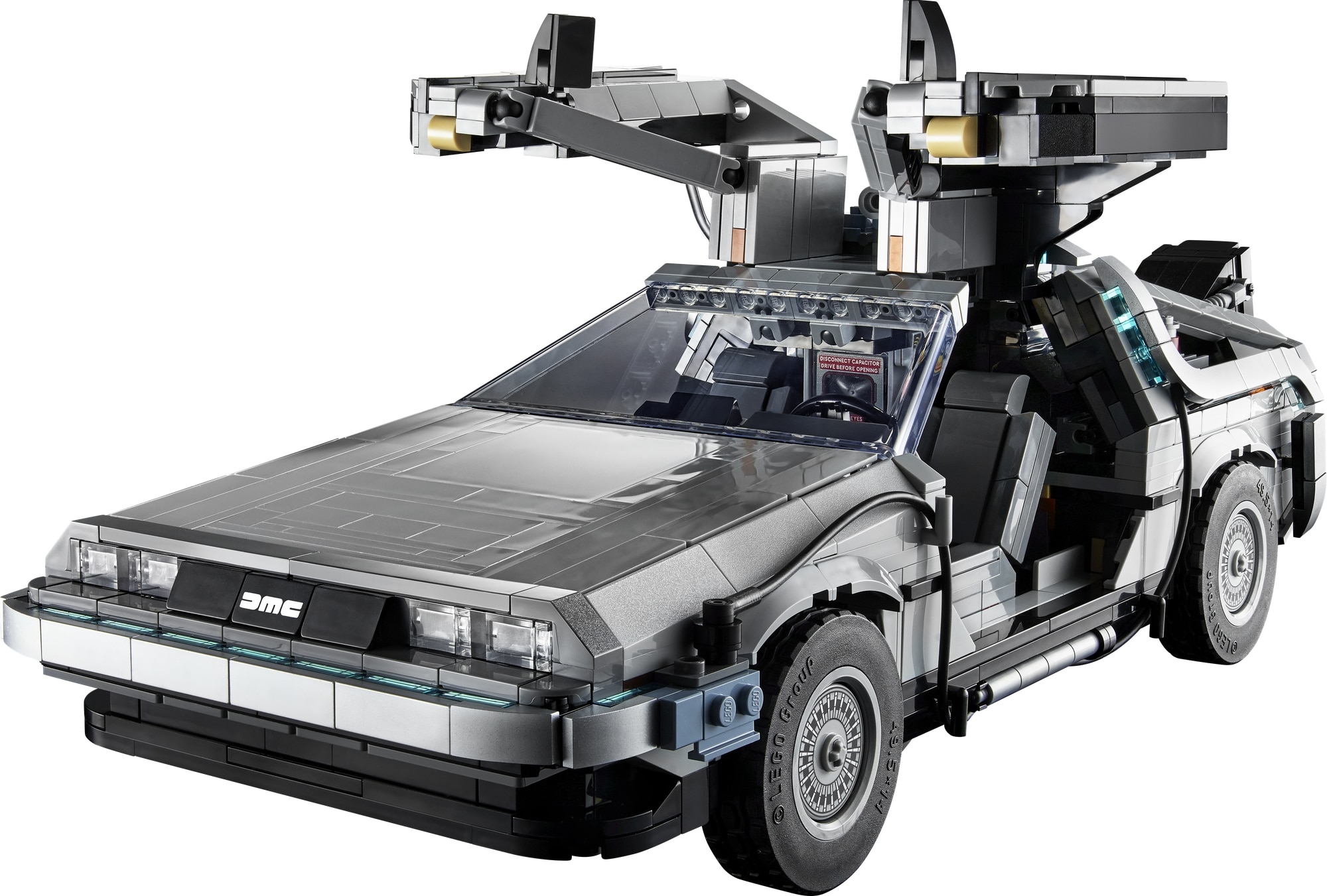 3 types can be remade!
It can be remade into 3 types of movies 1 to 3: modern type, futuristic type, and archetypal old west type. The future type is a flight mode in which the tires are horizontal. To make 3 types at the same time, you need to purchase 3 sets.
Four tires that move the steering wheel under the car body change from the driving mode to the horizontal state of the flight mode at the same time.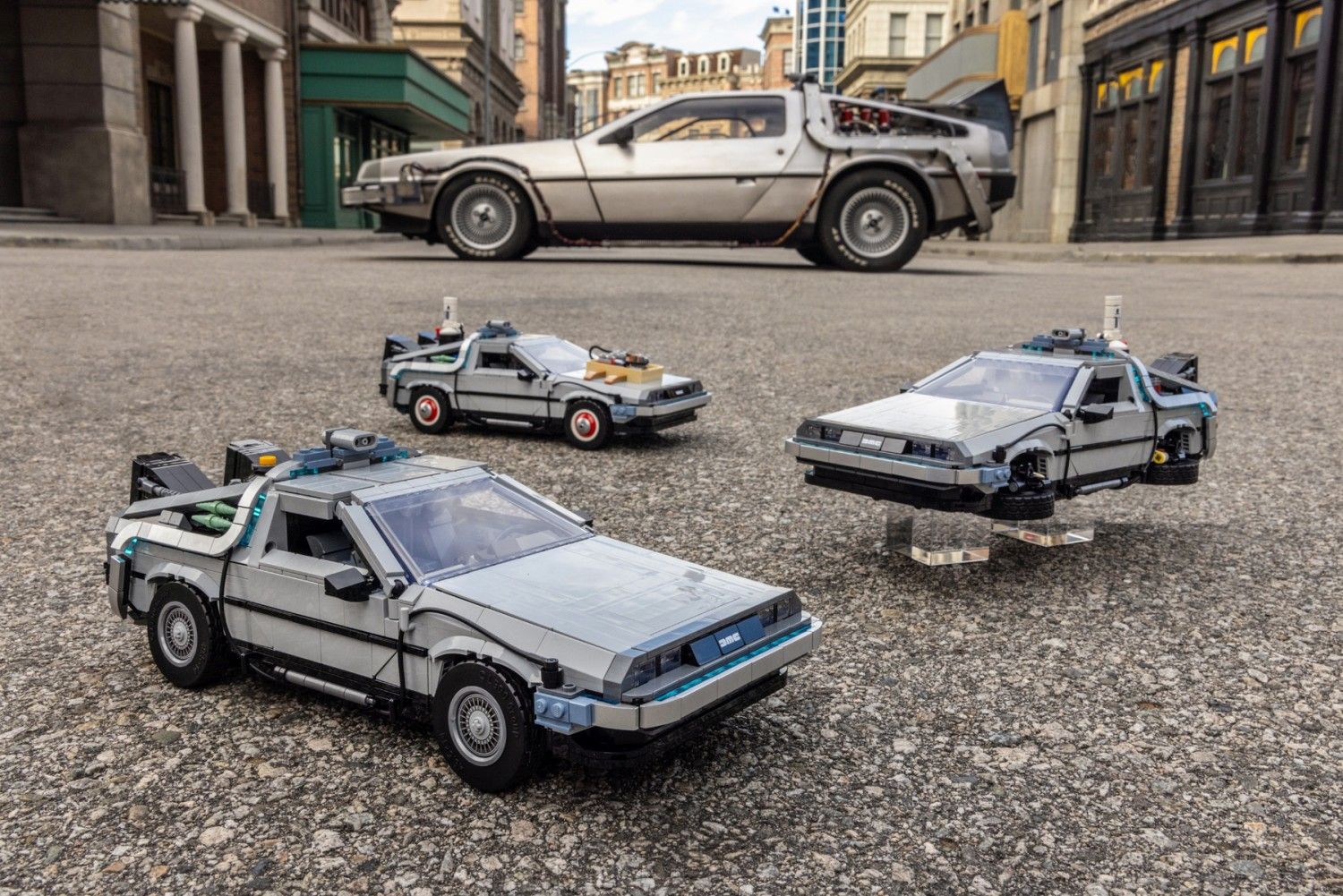 Official video showing Delorian of all works
Doc and Marty minifigures are also included!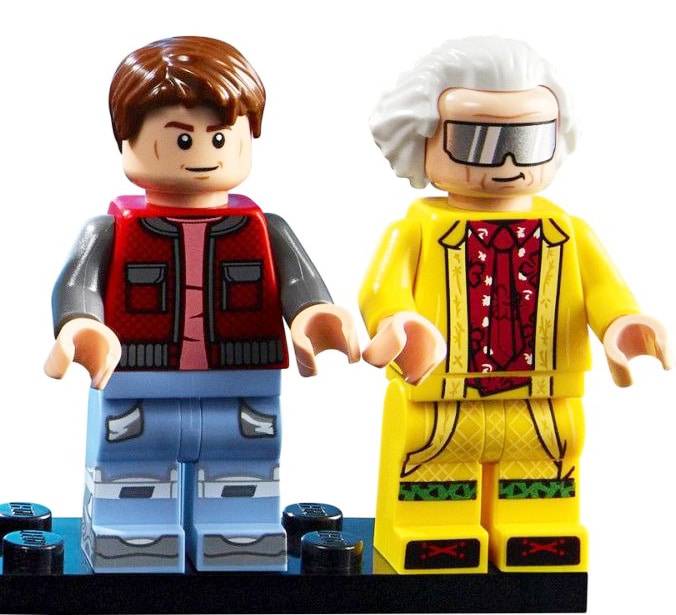 Accessories include the familiar hoverboard (the pattern is a sticker), a plutonium case, a license plate, bananas and empty cans that are the fuel for the ultra-small fusion reactor "Mr. Fusion".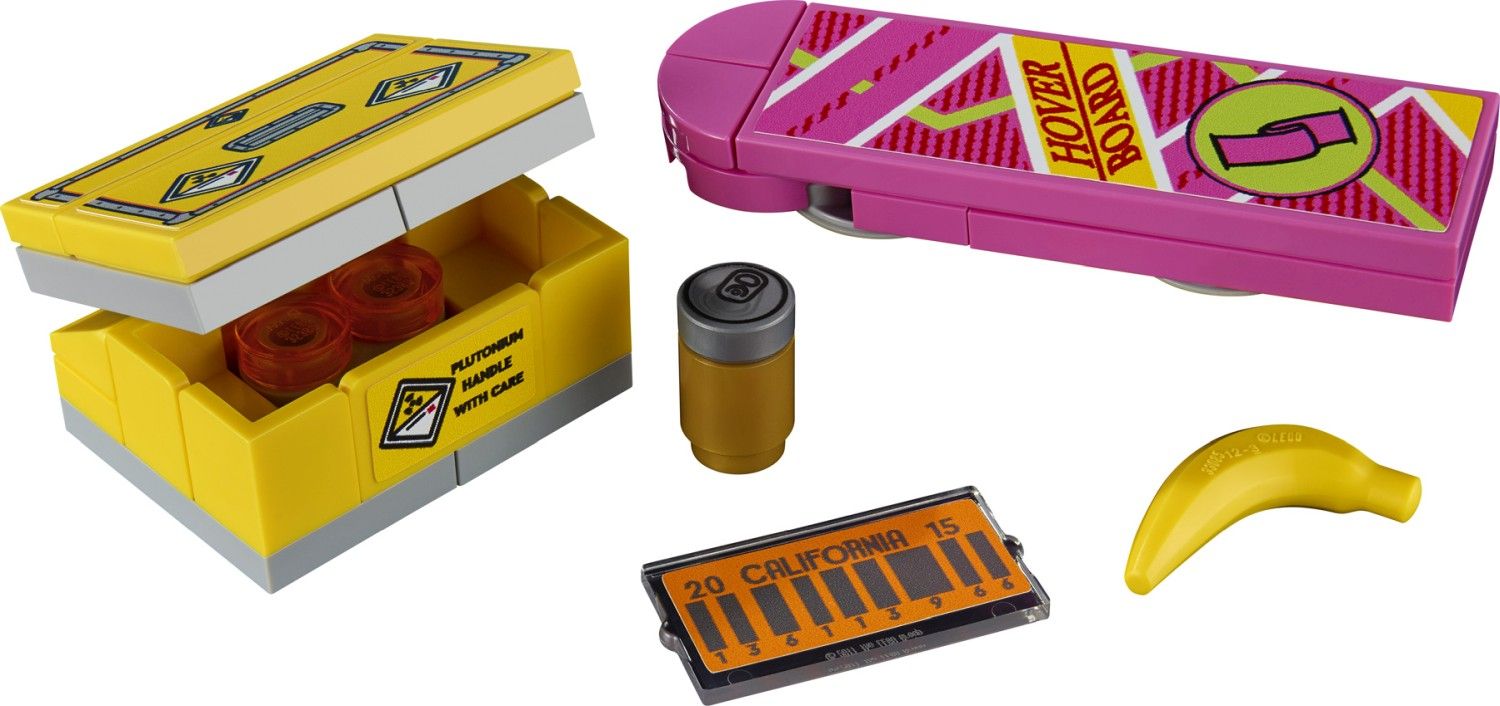 Recommended as a fashionable interior.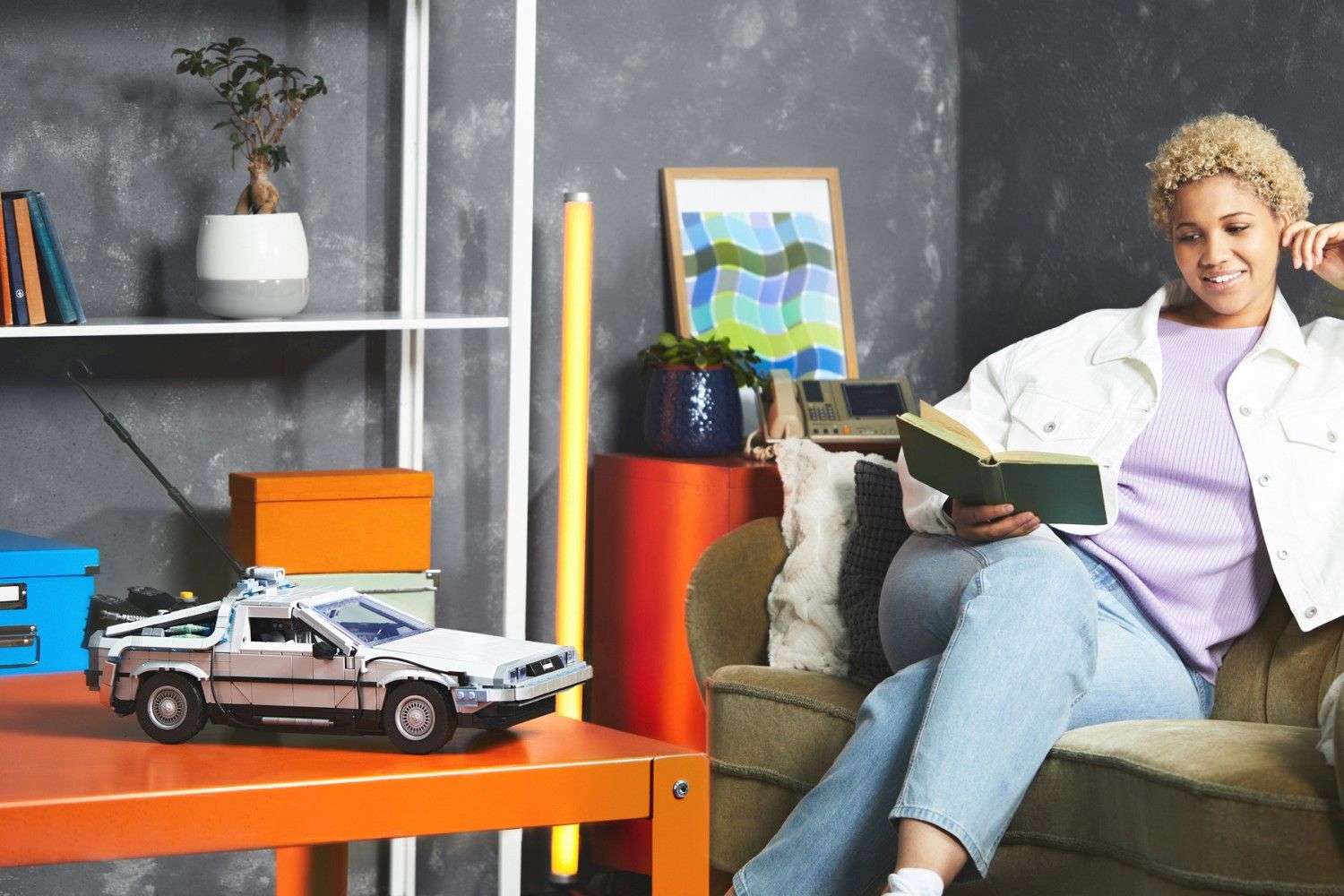 Build an icon – Spend quality time crafting all the details of this LEGO® Back to the Future Time Machine (10300) with 3 different model versions of the car to choose from
Build 1 of 3 options – Version 1 includes a lightning rod and plutonium chamber, version 2 features Mr. Fusion and hover conversion, and version 3 has whitewall tires and a circuit board
Opening gull doors – Just like in the movies, this model version of the Back to the Future car includes the famous opening gull doors
Flight mode – The car's tires fold down for flight mode. Other details include the light-up flux capacitor, printed dashboard dates and opening hood
Includes 2 minifigures, plus accessories – Spot details from the movies, like Marty's hoverboard and the OUTATIME license plate. Comes with Doc and Marty McFly minifigures to add to your display
A project worth making time for – This Back to the Future car building set is designed especially for adults looking for their next immersive project
Dimensions – The model measures over 4.5 in. (12 cm) high, 14 in. (35 cm) long and 7.5 in. (19 cm) wide
A project for adults – This LEGO® set is part of a range of building sets designed for adult building fans who love stunning design, intricate details and elegant architecture
Quality materials – LEGO® building bricks are manufactured from high-quality materials. They're consistent, compatible and connect and pull apart easily every time: it's been that way since 1958
Safety ensured – With LEGO® pieces, safety and quality come first. That's why they're rigorously tested, so you can be sure that this model is robust
new product information