40659 Mini Steamboat Willie
424 pcs | Age9+ | USD24.99 equiv./CAD34.99/AUD39.99 | Expected to begin distribution in October 2023.
A purchase incentive set expected to begin distribution at the LEGO(R) Shop Official Store in October.
A mini-set based on 'Steamboat Willie,' a short film released on November 18, 1928, which is considered Mickey Mouse's iconic debut.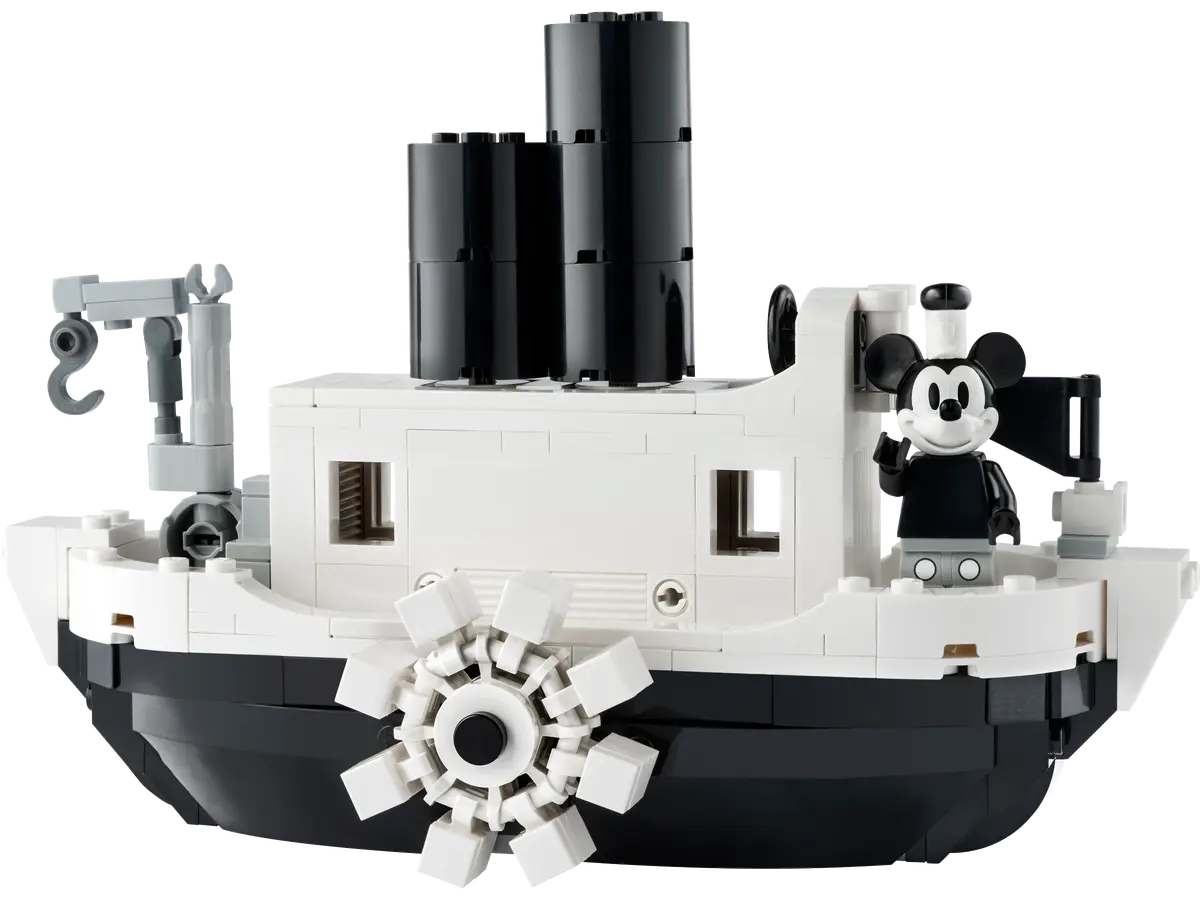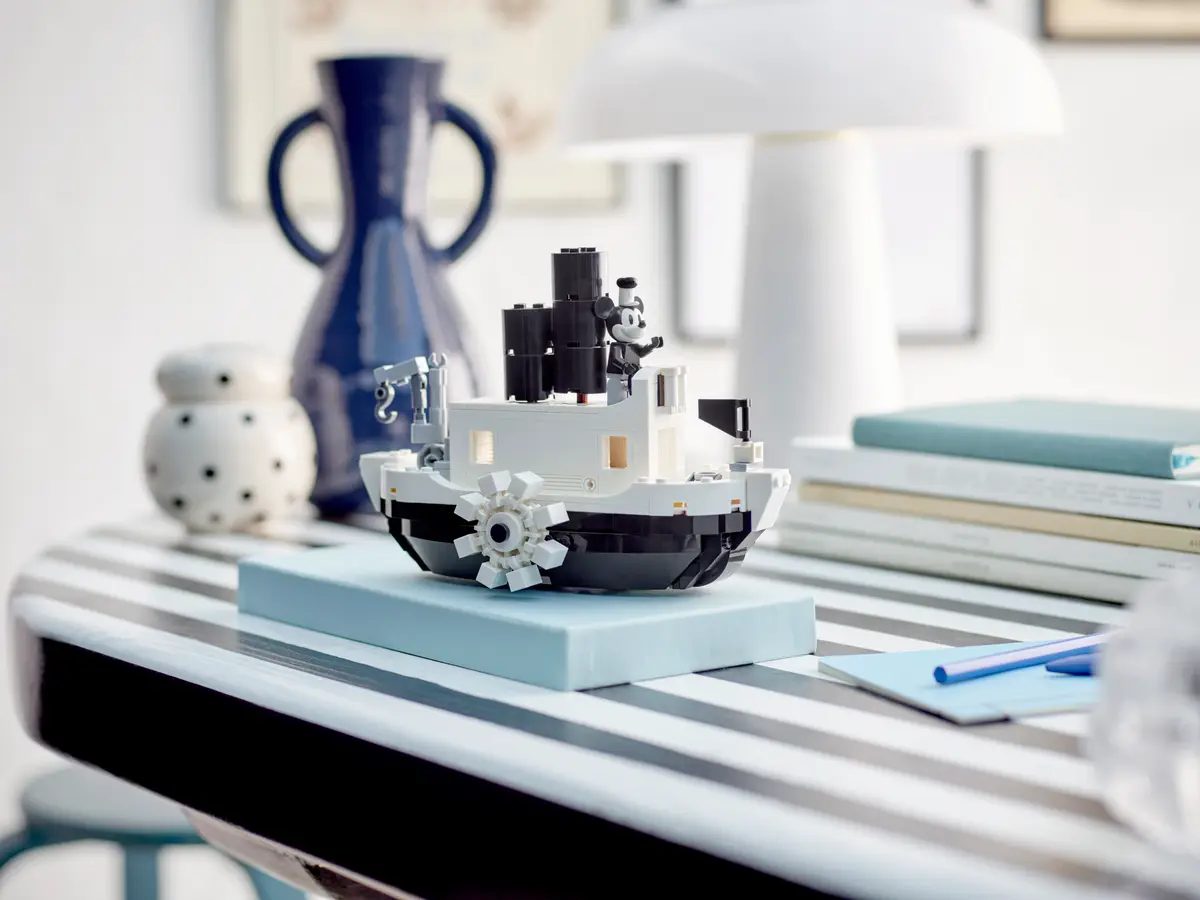 Build an icon – Celebrate Disney's 100th anniversary with this LEGO® ǀ Disney Mini Steamboat Willie (40659) set for kids or fans with a passion for the iconic character's screen debut
Nostalgic model – This Disney's 100th anniversary set features a buildable boat in black and white, with a rotating paddle wheel and movable steam pipes, plus a minifigure to inspire role play
Measurements – This buildable steamboat measures over 5 in. (13 cm) high, 7 in. (20 cm) long and 4 in. (11 cm) wide and makes a cool display piece when not paddling down a river of creative stories
A mechanism where the ship's funnels move up and down when the paddles on both sides of the hull rotate.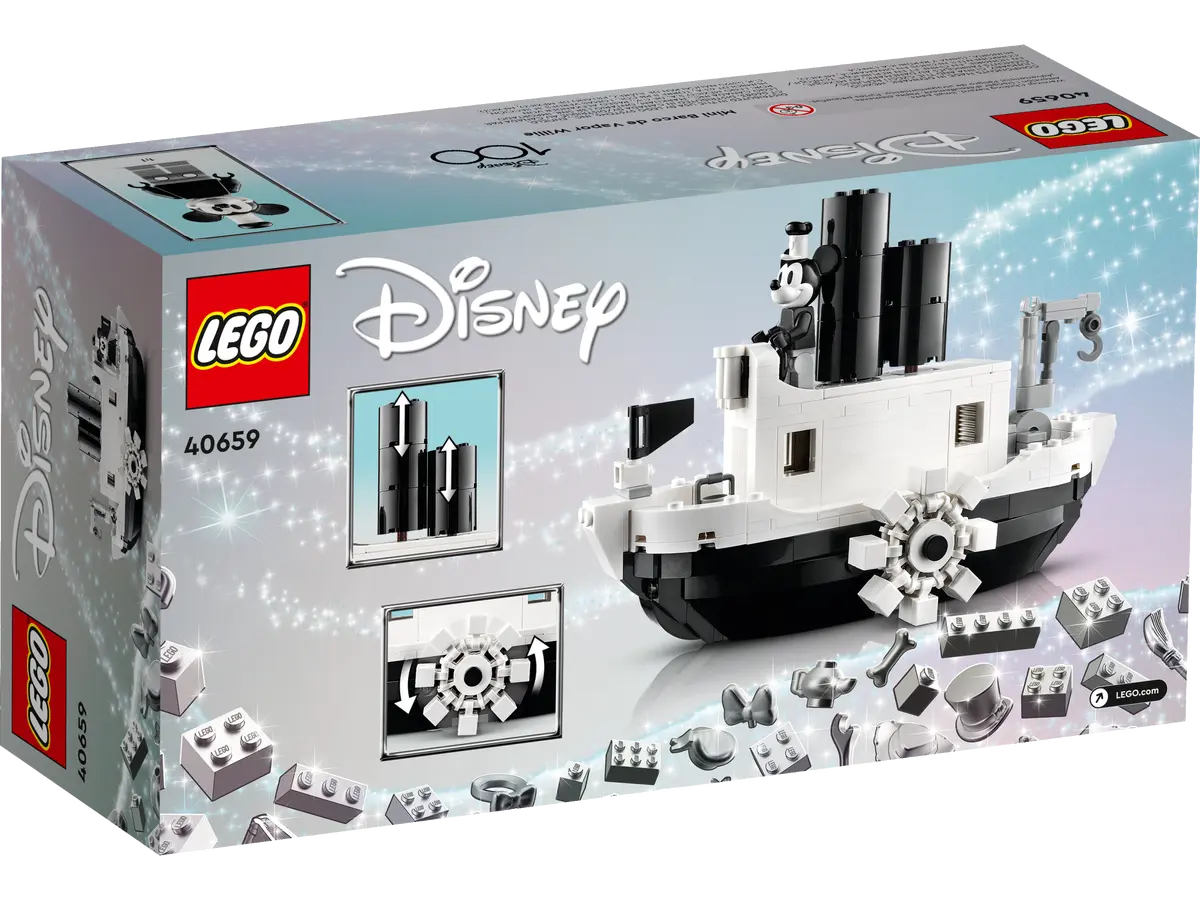 A commemorative set featuring Disney's 100th-anniversary logo.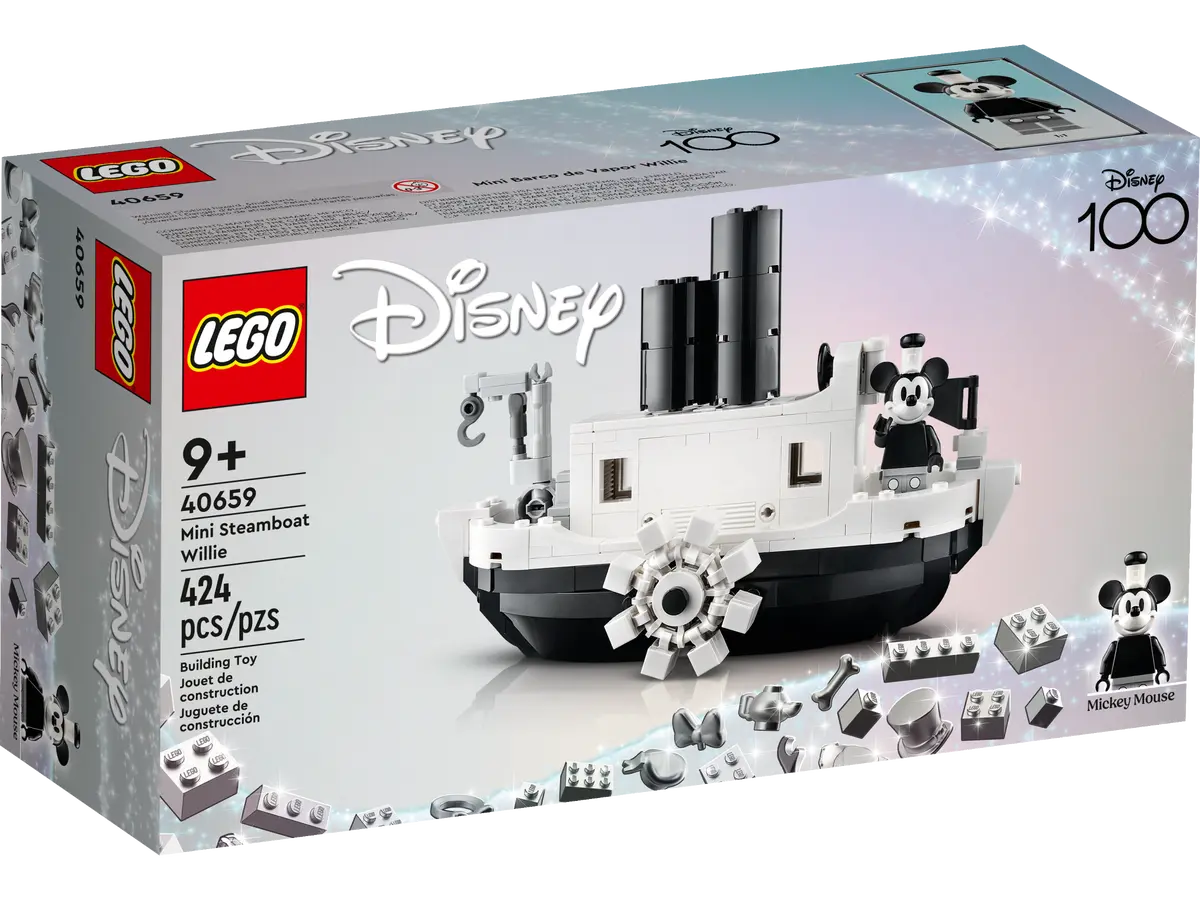 Mickey is represented as a black-and-white Mini Figure, just like in the original animation.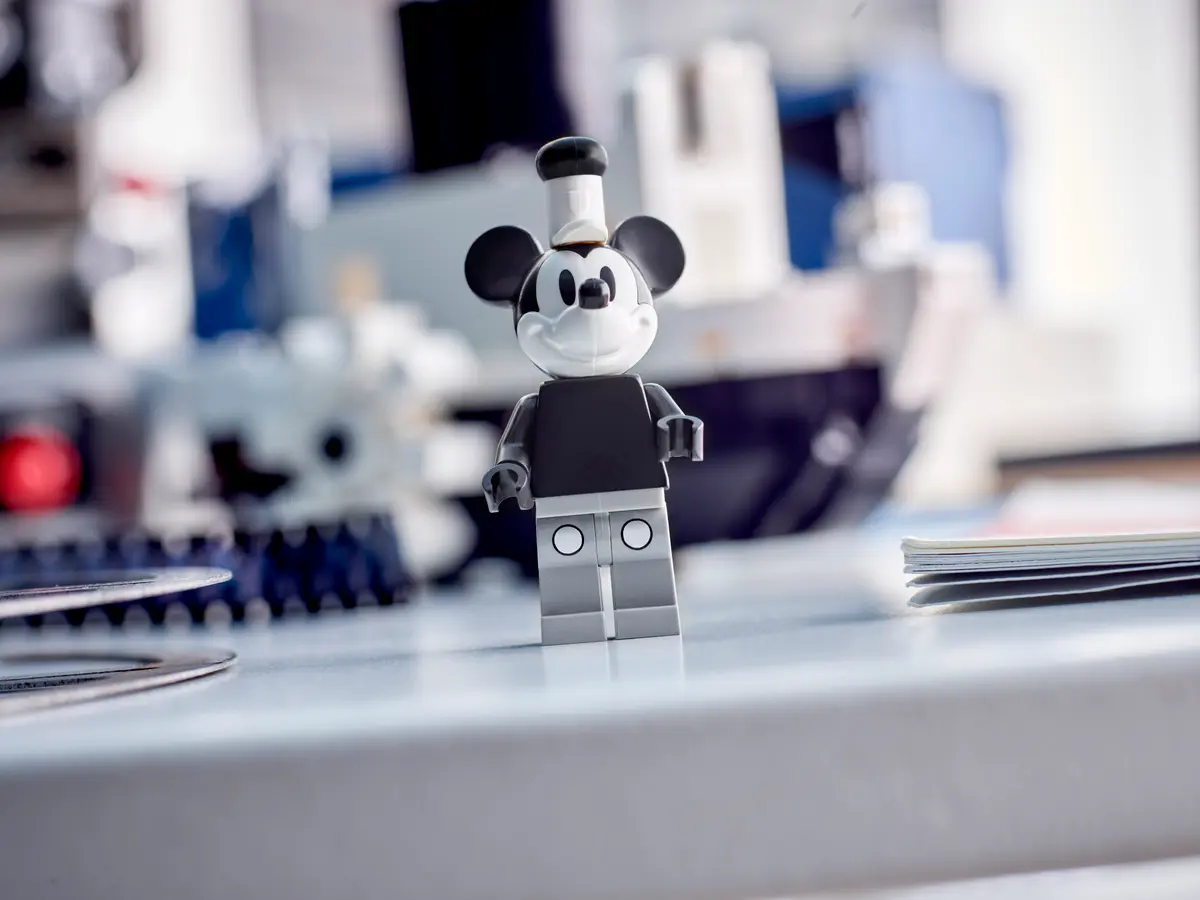 Release Date and Price
Expected to run a promotional campaign at the LEGO(R) Shop Official Store from October 23 to 31, 2023.
Distribution conditions are currently estimated to be a minimum purchase of $100 to 150. This applies to LEGO(R) Disney-related products, including Star Wars and Marvel.
At the Shop Disney, distribution will begin on October 15th, with a minimum purchase of $150 for the gift.
Steamboat Willie
Steamboat Willie is a 7-minute short film that was released on November 18, 1928. It is considered to be the substantial debut of Mickey Mouse.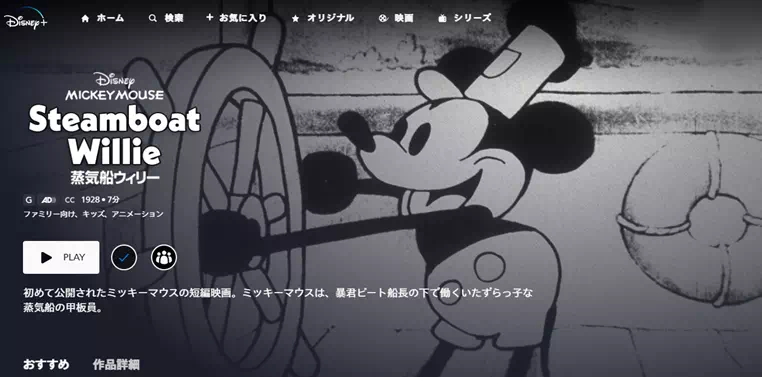 Although it's an older work, it's currently available for unlimited streaming on Disney Plus. If you haven't seen it yet, now is the perfect time to check it out.
Follow Us!
We(swooz/stds) provide the latest updates on all things LEGO(R) on platforms like X (formerly Twitter) and YouTube.
Please follow us for more information across various LEGO(R) brick themes. Thank you for your support!!
LEGO New Products Summary
Related Post
Check the All New LEGO Products Information Here!All information for LEGO's official release, leaks, release schedule,[…]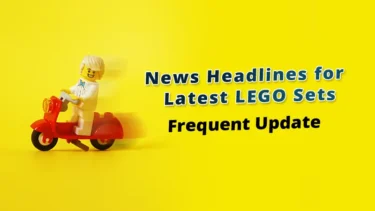 LEGO Disney News
LEGO(R) Disney&Disney Princess Check all the latest information at once! On this page, we will extract and deliver o[…]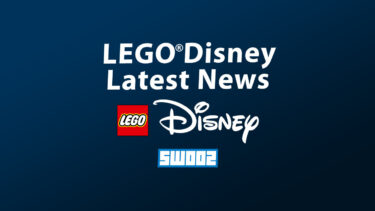 October News
[random_rec][ads_rectangle]Latest LEGO News for OctoberYou can check the latest LEGO (R) news and information in[…]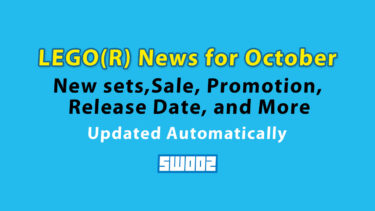 This article includes affiliate links and we earn from qualifying purchases.