2022 is the 10th anniversary of the release of LEGO Friends!
In February 2022, we will introduce items and services commemorating the 10th anniversary of Friends as a privilege that LEGO online store VIP members can exchange for VIP points.
Friends 10th Anniversary VIP Rewards
VIP rewards that can be exchanged for VIP points include LEGO house tickets and LEGO Friends 10th Anniversary items with tin signs.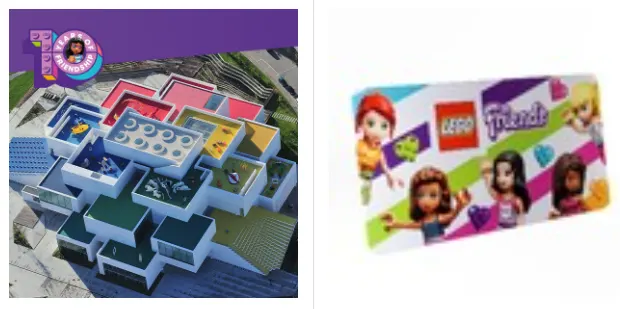 Tin Sign
The LEGO Friends "Tin Sign" commemorating the 10th anniversary can be exchanged for 1,200 points.
If you adore the gang from Heartlake City then you're going to love this LEGO Friends tin sign. This 300mmx150mm sign features the five favourites Andrea, Emma, Mia, Olivia and Stephanie. It's guaranteed to make your own BFFs envious.
Lego house ticket
LEGO house tickets can be exchanged for 1,660 points. However, since the Lego House is located in Denmark, it is not so easy to visit from the United States.
To celebrate the anniversary of Andrea, Emma, Mia, Olivia and Stephanie, we have a special VIP reward. Use VIP points to buy tickets for an amazing day in LEGO House. We're sure the Friends girls would love to go.
Check VIP Reward Center
Double VIP Points
From February 1st (Tuesday) to February 28th (Monday), if you purchase the new product "41702 Friends Houseboat" just released in Jan 2022, you will get double VIP points.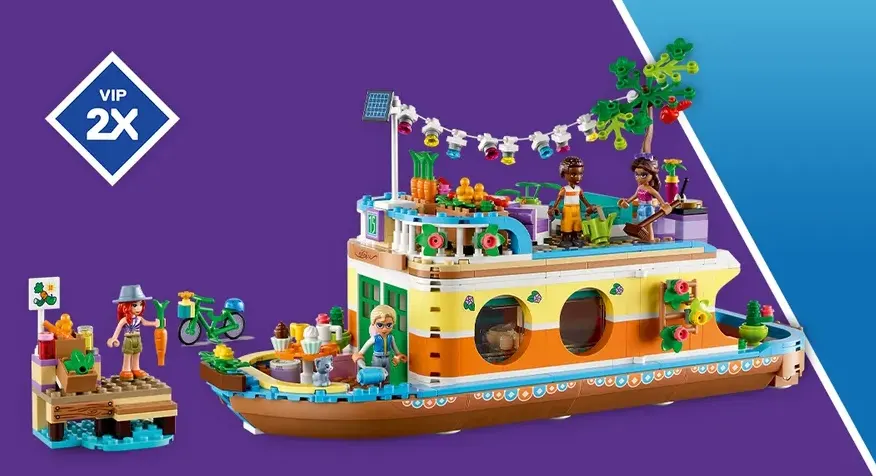 Double Vip Points in Feb 2022
On deck is a garden with vegetable and fruit boxes, an apple tree and a hangout area decorated with fairy lights.
LEGO New Products Summary
Related Post
Check the All New LEGO Products Information Here!All information for LEGO's official release, leaks, release schedule,[…]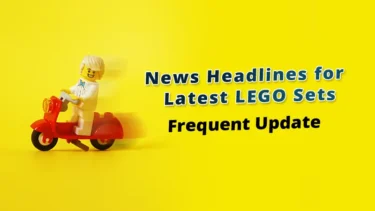 Check All LEGO Promotions
Check All LEGO Promotions
The latest News for LEGO Sale, Promotion, GWP.We post the latest LEGO sale, campaign, promotion, GWP information of […]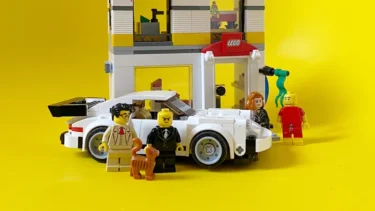 This article includes affiliate links and we earn from qualifying purchases.