STEAMPUNK AIRSHIP
With 10,000 support, it is confirmed that it will advance to the 1st LEGO IDEAS commercialization review in 2022.STEAMPUNK AIRSHIP:LEGO IDEAS
An airship with the motif of the popular science fiction theme "Steampunk". The number of pieces is 2720, length 58 cm, height 33 cm, width 22 cm.
A large Zeppelin balloon is mounted on the hull, and we are particular about the unique design such as more colorful points than ordinary steampunk vehicles. The large dome window is also futuristic.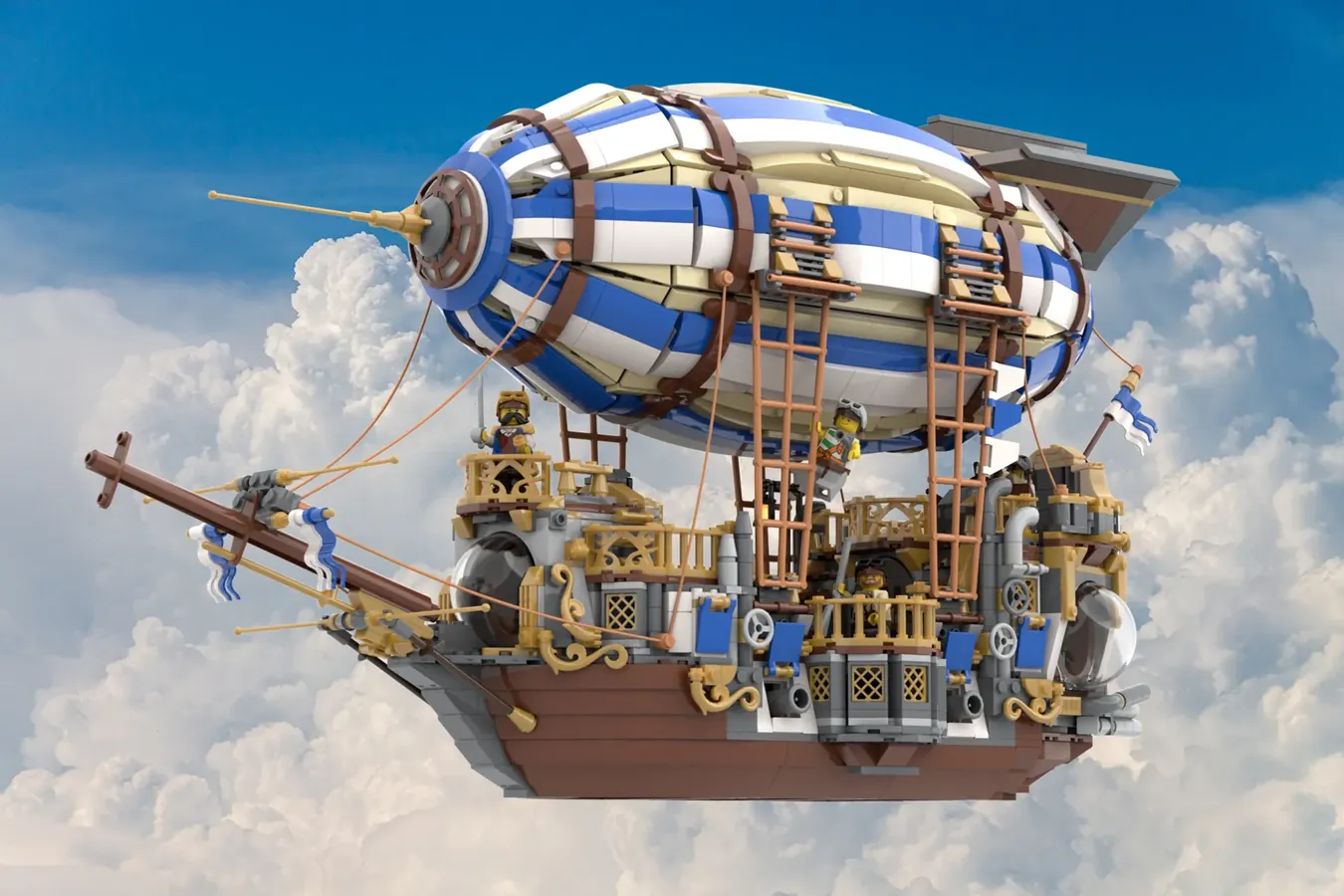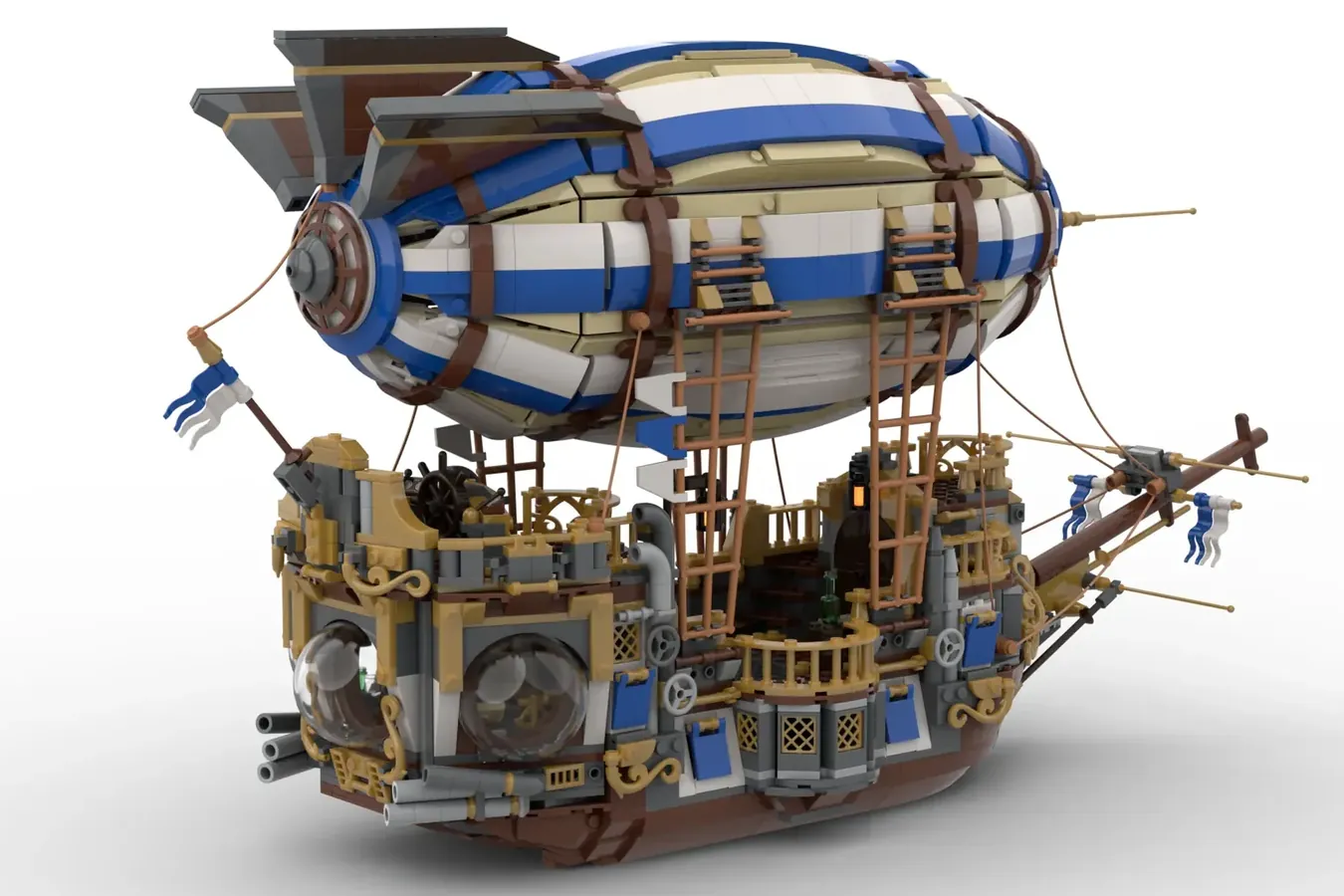 When the balloon is removed, it looks like a sailing ship from the Age of Discovery, but there are futuristic designs like steampunk everywhere, such as large observation windows and pipes. There are many gold parts and it is cool!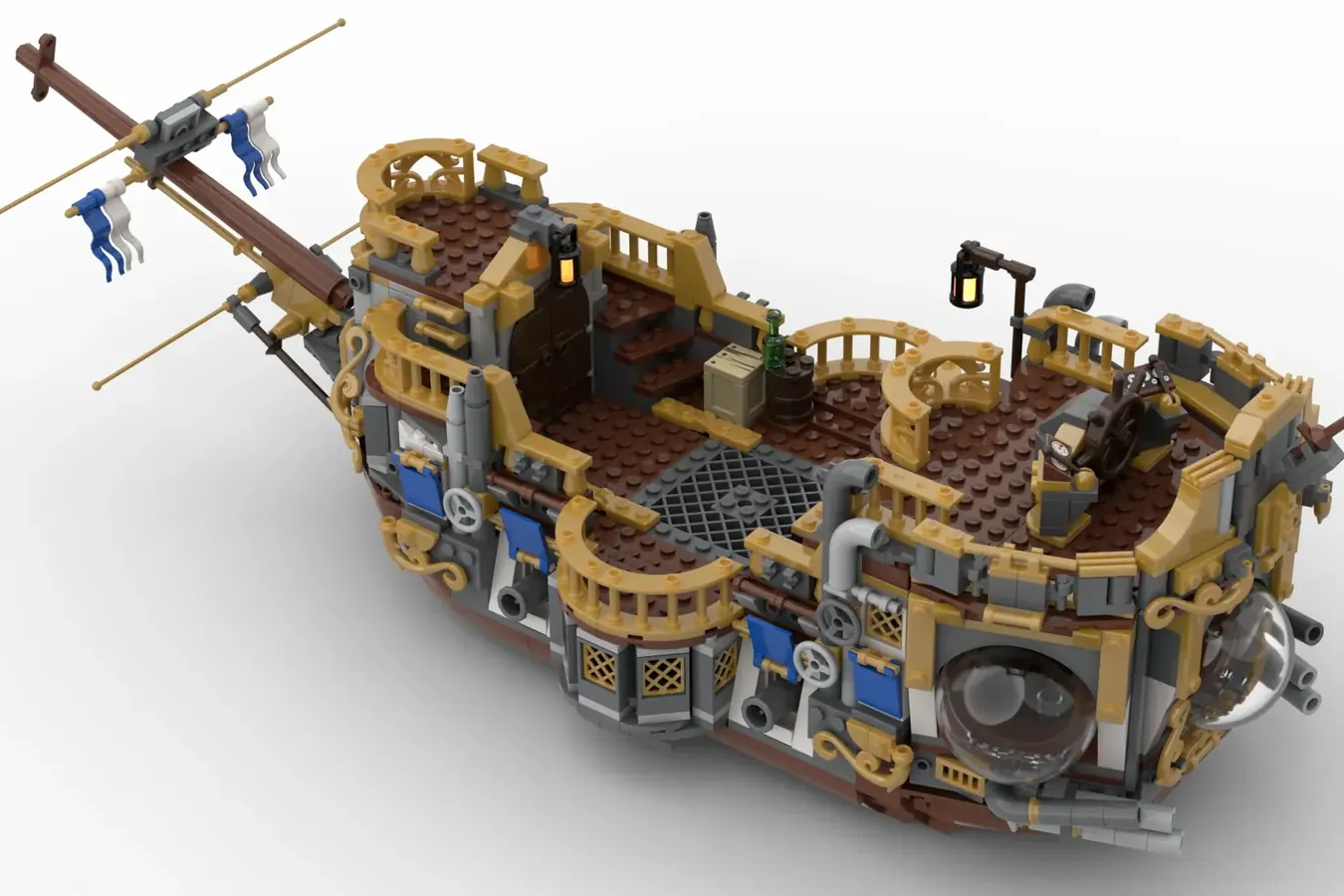 Can Pass the Review?
Designer BrickHammer has won 10,000 votes six times so far. The work is open to the public with a focus on unique building design, but it has never been commercialized (one is under review).
His steampunk airship entered the first review in 2021 with almost the same design, but the result was unsuccessful.
Second entry
This design uses brighter colors than the previous one so that kids will be more interested in it. However, the appearance is almost the same as the work that was rejected last time.
As far as I can remember, there has never been a case where a work that failed once passed the examination in the second entry, so I think it will be difficult to pass this time as well.
LEGO IDEAS 2022 1st Review Summary
You can check the other 10k works on our summary.

Summary for 2022 1st review
This page introduces a design proposal that has won 10,000 support with LEGO ideas and has been confirmed to advance to […]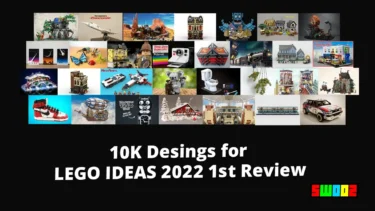 💡What is LEGO IDEAS?
Your work can be a LEGO product!
If your work achieve 10,000 support, LEGO review it for production. If your work pass the review, it will be released as an official LEGO product.
For Detail
💡LEGO Ideas is a project to productize fan designs!We are looking for original designs that we want to p[…]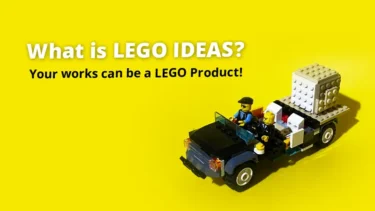 This article includes affiliate links and we earn from qualifying purchases.