LEGO IDEAS 21332 Globe Officially Revealed on LEGO.com
21332 The Globe
Globe | 2,585pcs | US$199.99 | CAD269.99 | Age18+ | Release Date Tue Feb 1st 2022
The number of pieces is 2585 and the size is: height 40 cm x width 30 cm x depth 26 cm.
The shape is almost the same as the application design, but the impression that the pedestal and name plate, the pattern of the arm, the axis, the color of the continent, etc. are a little luxurious.
This display model recreates the spinning movement of a vintage Earth globe with the help of LEGO Technic™ elements and features glow-in-the-dark tiles decorated with the names of continents and oceans.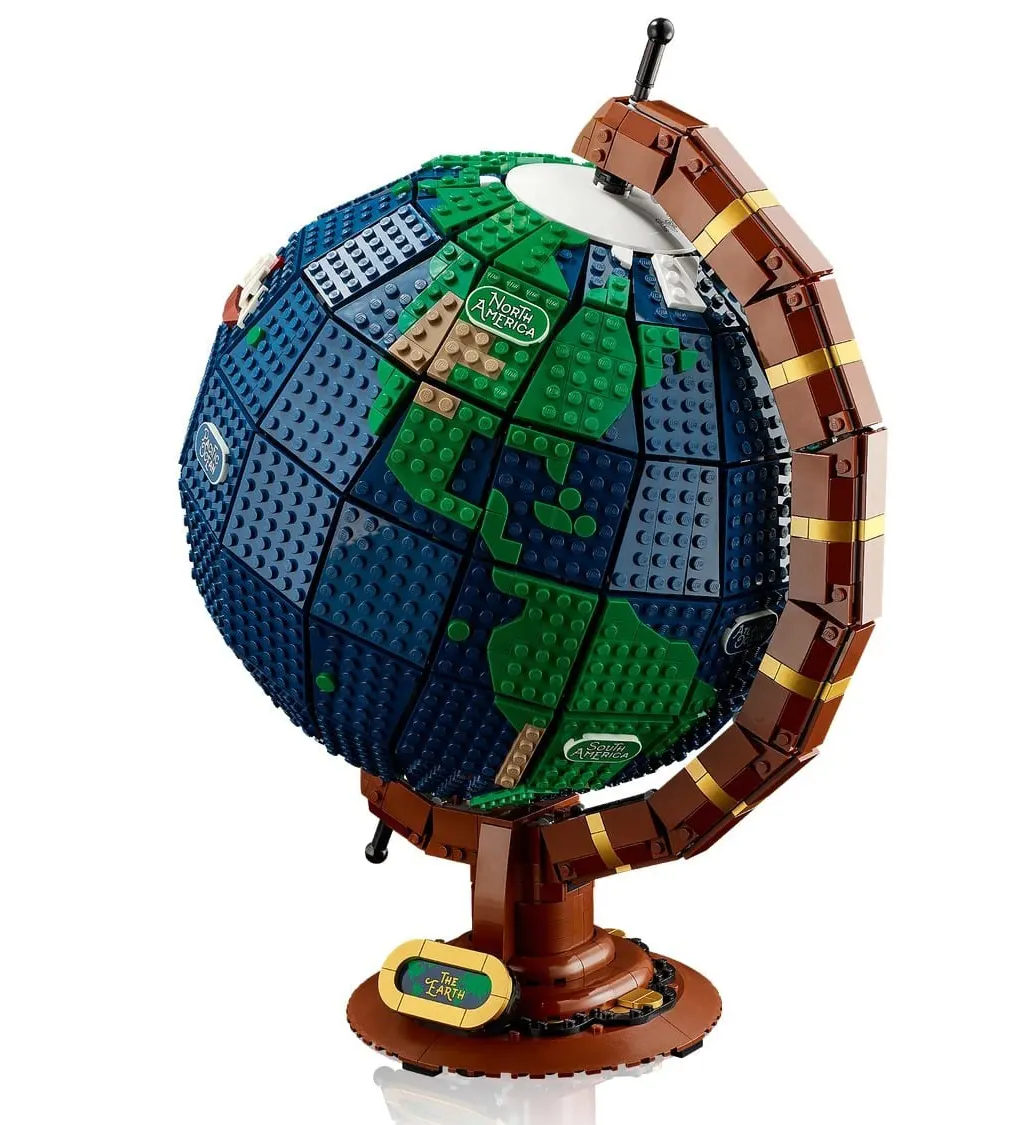 Comes with 2×4 round tiles that glow in the dark.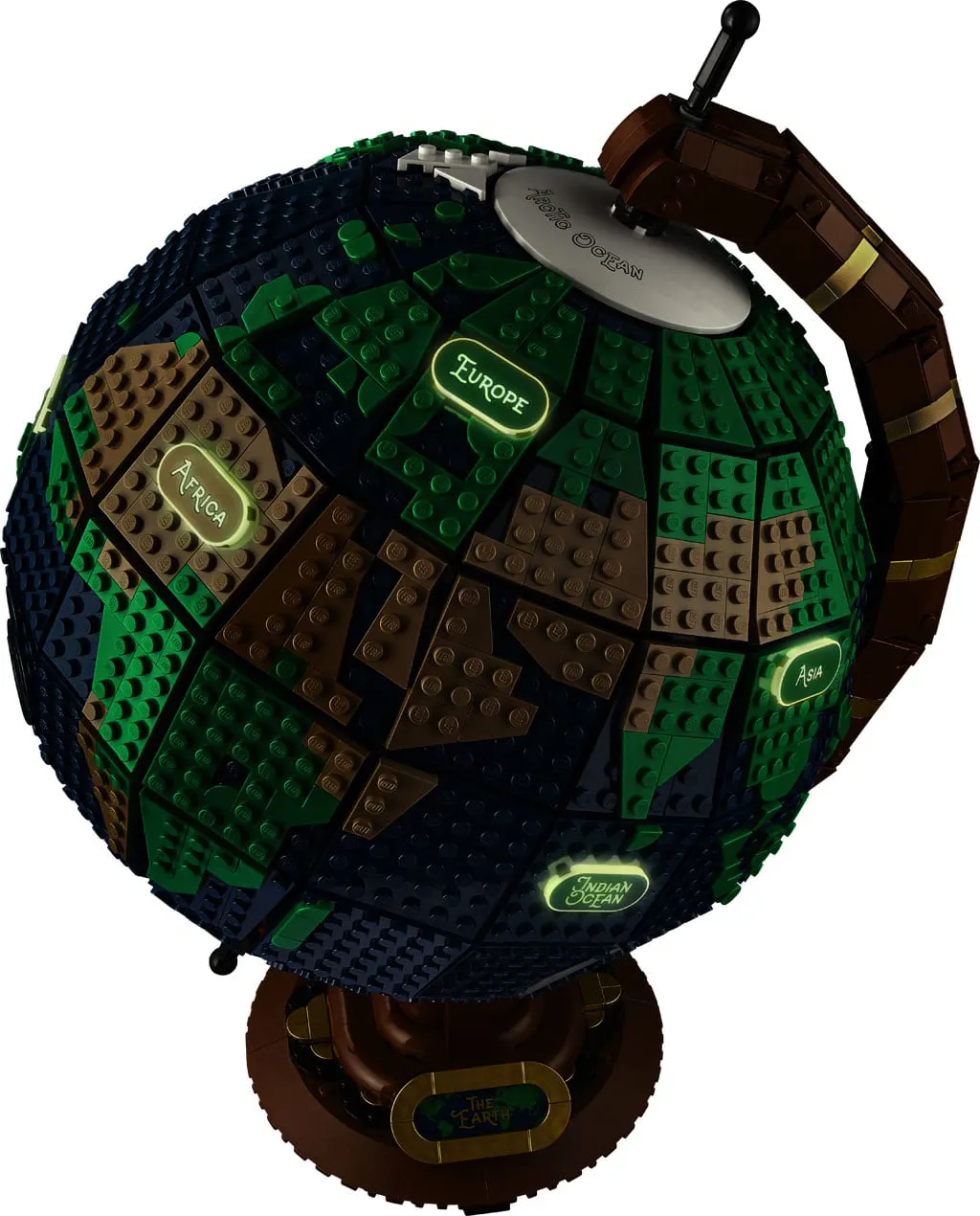 Inside the sphere of the globe. Reproduce the globe that rotates with Technic parts.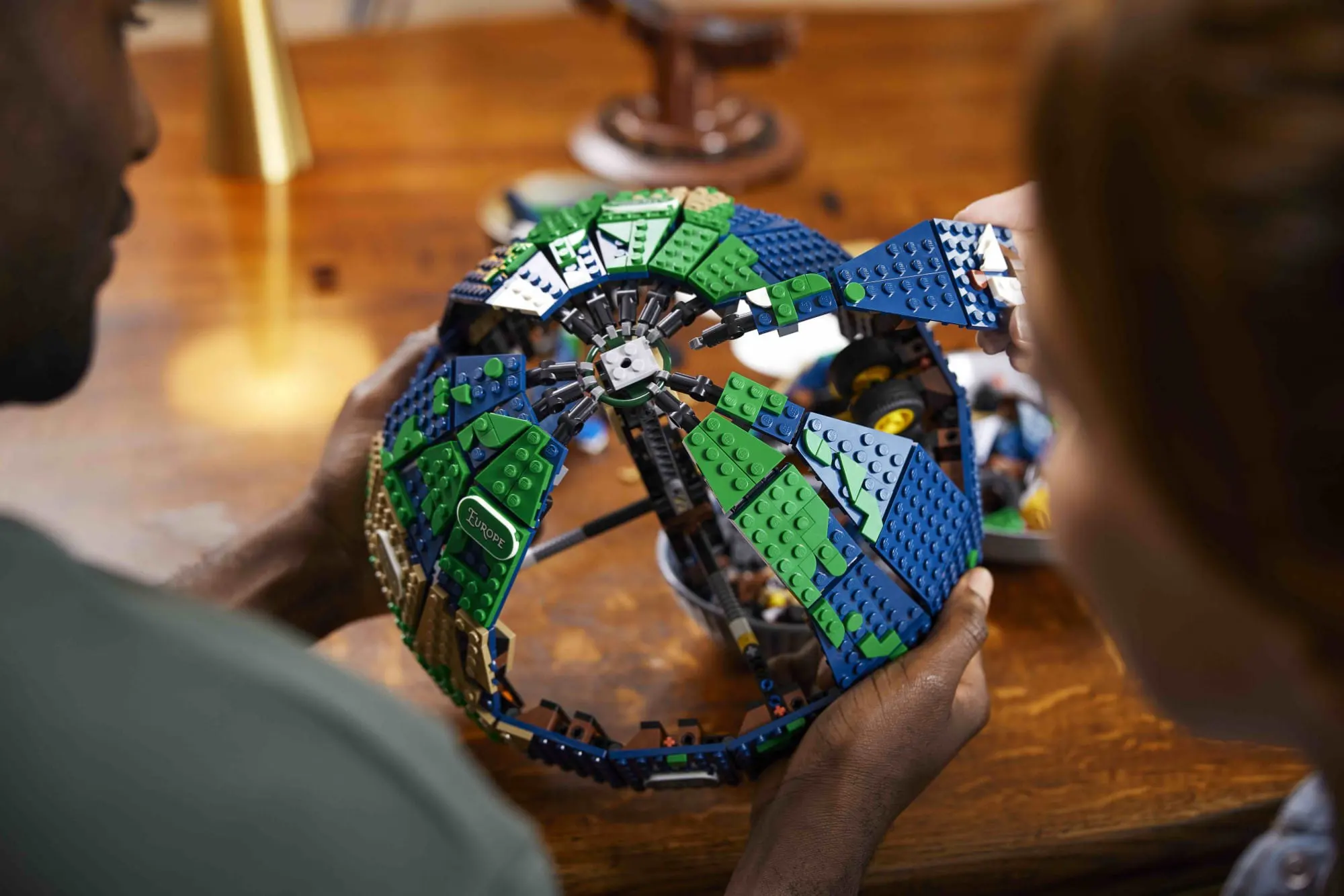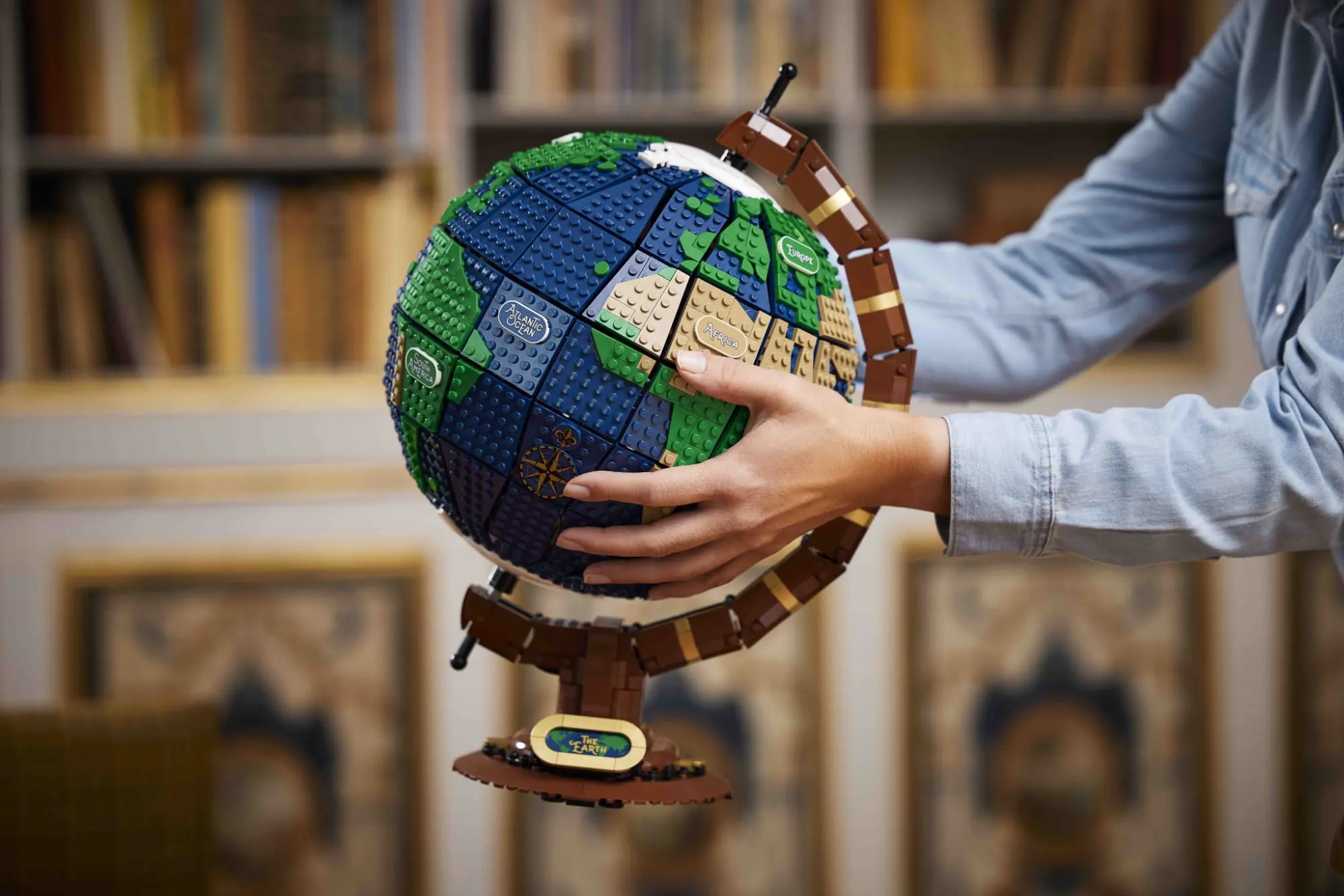 Spinning Earth globe model for display – Explore the world as you build this The Globe (21332) set, a detailed LEGO® Ideas replica of a vintage Earth globe
Authentic spinning movement – Two LEGO® worlds collide to build this globe, with LEGO Technic™ elements to recreate the classic, spinning axis and LEGO System bricks to replicate the spherical shape
Glow-in-the-dark decoration – Light up the room with decorated tiles displaying the names of continents and oceans
Buildable ship and compass icons – Build vintage-style ship and compass icons to attach to the globe, and affix 'The Earth' nameplate to the base for a finishing touch
Gift idea for adults – Treat yourself or give this 2,585-piece LEGO® Earth globe model as a birthday, holiday or surprise gift for someone passionate about travel, geography, arts or decoration
Buildable home or office decor – This display piece measures over 16 in. (40 cm) high, 11.5 in. (30 cm) wide and 10 in. (26 cm) deep
Mr.Catarino's Video Review
The structure inside the globe around 5:30 looks very interesting.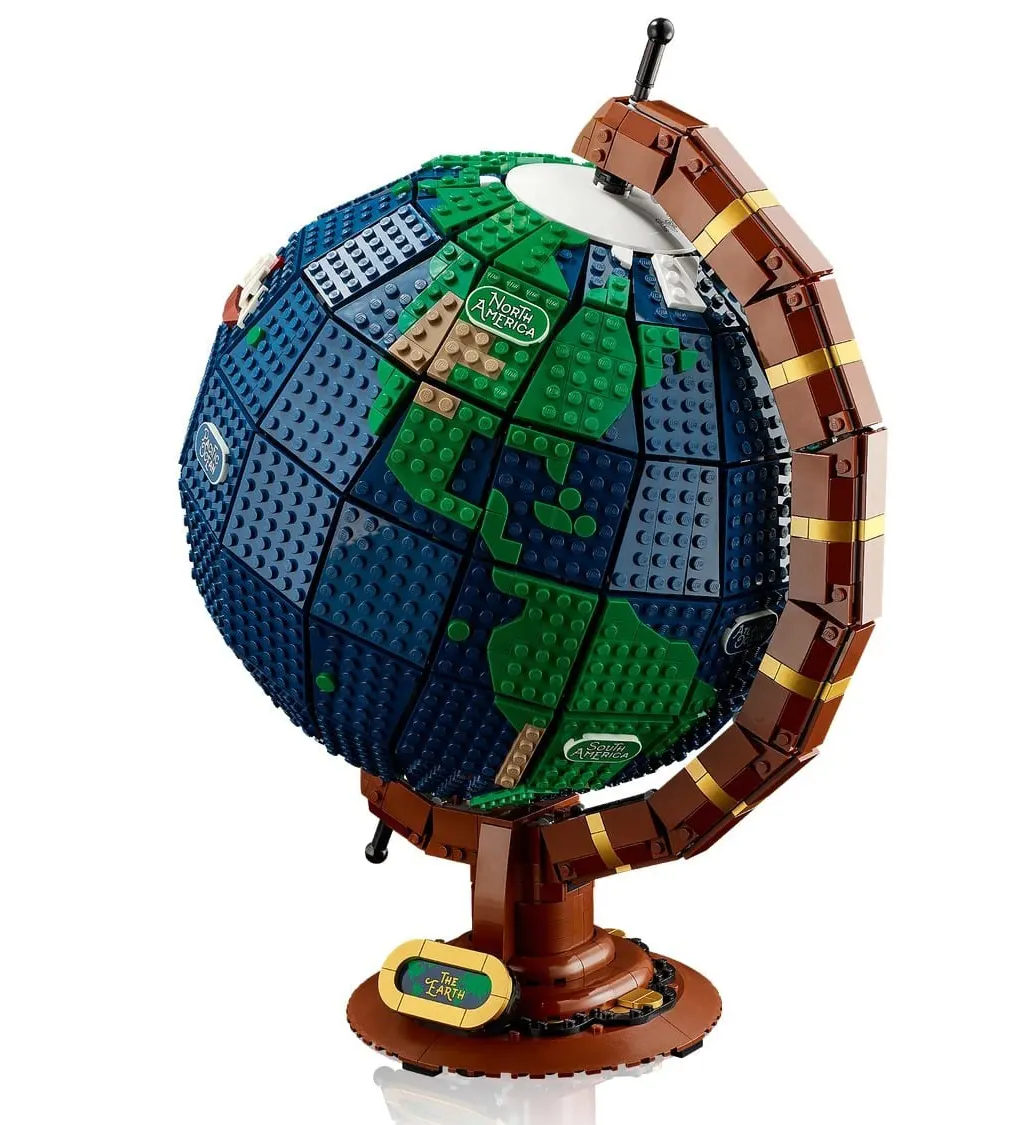 Release Date:Feb 1st 2022 LEGO US $199.99
features glow-in-the-dark tiles decorated with the names of continents and oceans.
The application design
The globe was decided to be released after passing the first LEGO Ideas commercialization review in 2020.
Fender, which had won a contest different from the regular competition and was decided to be commercialized, was announced to pass the same time and was released on October 1, 2021.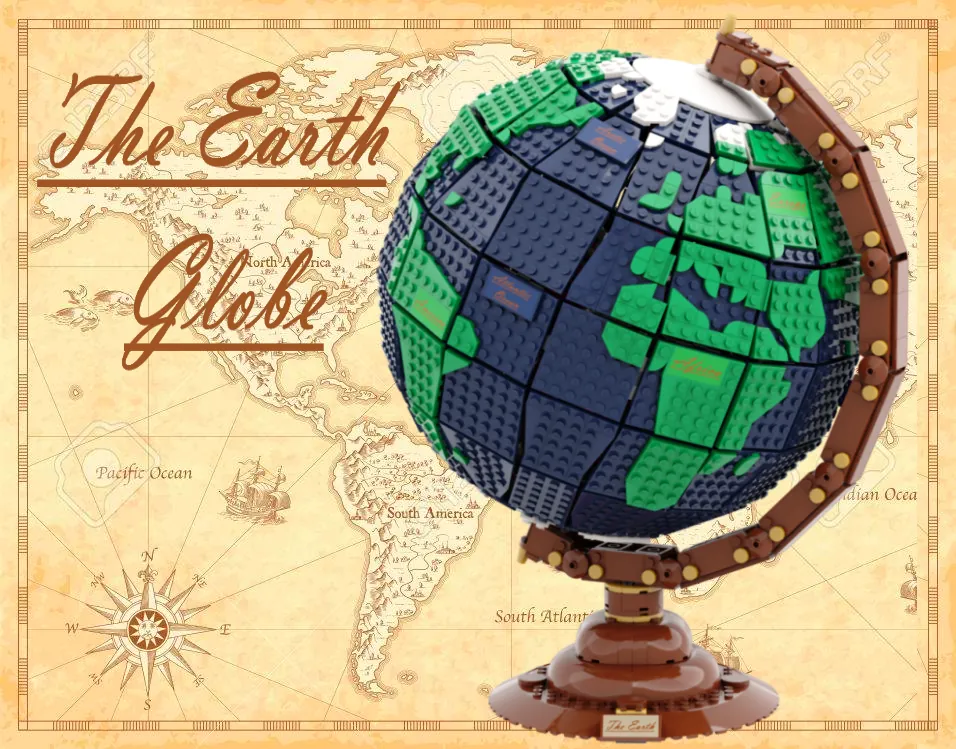 LEGO New Product Summary
Related Post
Check the All New LEGO Products Information Here!All information for LEGO's official release, leaks, release schedule,[…]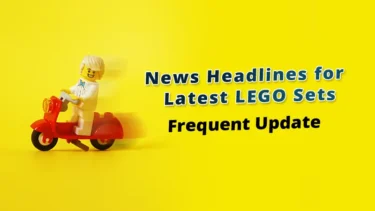 This article includes affiliate links and I earn from qualifying purchases.