The "Afrofuturism" contest started with Lego ideas.LEGO IDEAS Contest Page
What kind of work wanted?
We are looking for works with the theme of Afrofuturism.
Ekow Nimako, a Ghanaian Canadian Lego artist who is collaborating this time, works on this theme.
What kind of category is Afrofuturism?
To be honest, I'm not so familliar with Afrofuturism, but perhaps to put it simply, I think Future science fiction-themed art genre that reflects African traditions and culture. I think Marvel's Wakanda is one of them.
For those who want to get a little better understanding, get inspiration from Nimako's Instagram and website.
Win the Prize!
The following luxury spaceship set and one of Mr. Nimako's works will be given to the Grand Prix winners as prizes. There are also prizes for the two semi-grand prix. The prizes are carefully selected by Mr. Nimako, who loves spaceships.
Grand Prix prize
Adventures of the AIA (A custom build by Ekow)
75252 Star Wars Imperial Star Destroyer
21321 LEGO Ideas International Space Station
76186 LEGO Marvel Superheroes Black Panther Dragon Flyer
10283 Creator Expert NASA Space Shuttle Discovery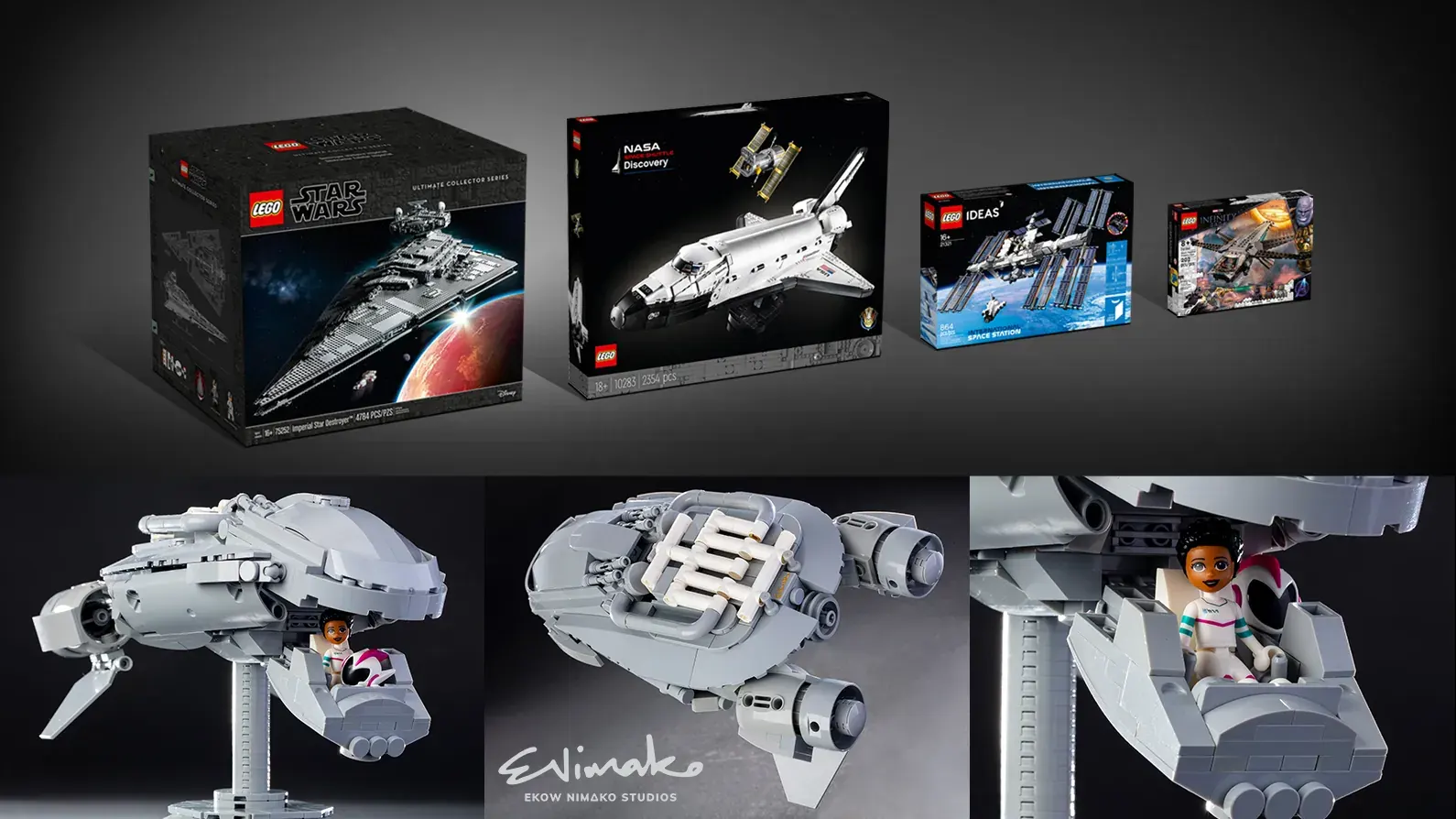 ENTRY QUALITY STANDARDS
Mr. Nimako's work is all black, but you can use other colors for the submitted work!
You must be the original creator of all creative work you submit (LEGO models, images, photographs, description text, etc.) and you must have the exclusive right to submit your game to this LEGO Ideas Contest. You may not submit a game and/or model or any other content made by, or on behalf of, someone else.
Entries must be new creations and not previously posted online or submitted to any other contest.
Entries should not contain copies or references to any other existing third-party work or creation or infringements of any third-party intellectual property right such as Marvel.
Submissions may be in either physical bricks or by using a digital building tool such as LEGO Digital Designer. You're welcome to use image editing tools, such as Photoshop, to enhance your photos/presentation.
Take up to five photos of your creation and submit them to the contest. Make sure to show off all angles and any features or functions of your creation. 
Please submit your photos in as high a resolution as possible so that we can see all the details clearly. If possible, the shortest edge should be at least 1080 pixels.
Add a title and short description.  
HOW IT WORKS
Entry and contest details can be found on the official LEGO Idea Event page。
Submission Phase – Build and submit your entry before March 8th, 2022 at 6:00 a.m. EST.
Judging Phase – Our judges review the entries and choose their favorites, to be part of the Fan Vote selection by March 22nd, 2022.
Fan Vote – Our judges' selections will go to a fan vote on March 22nd, 2022 and run until March 29th, 2022.
Winners Announcement – We share the Grand Prize winners and two Runner Up winners here on LEGO Ideas no later than April 5th, 2022!
LEGO New Sets
Check New LEGO
Check the All New LEGO Products Information Here!All information for LEGO's official release, leaks, release schedule,[…]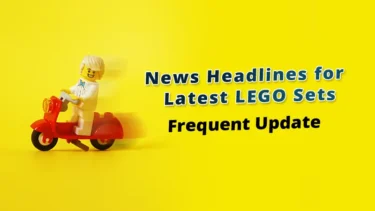 This article includes affiliate links and we earn from qualifying purchases.