LEGO is conducting a questionnaire on the VIP management screen of the official website about providing a paid subscription service with a fixed monthly fee.
What kind of service?
Currently, there are two plans that are the subject of the survey.
Both service charges under consideration are assumed to be $4.99 per month.
First:Playing Plan
A build experience corner with strong game characteristics, a product remake manual with hints and tips, a service like SNS that keeps work images and work parts lists, an account system that can centrally manage each LEGO service, LEGOLAND It is expected that play-oriented services such as LEGO wallet that can collectively manage payments for LEGO purchases and LEGO purchases will be provided.
Is the first plan more for adults?
Second:Learning Plan
Learn where LEGO experts can set challenges, workshops to hone your digital design and build skills, creativity-enhancing corners, albums where you can save your work or work in the process and get badges as you progress. It is expected that services with stronger elements will be provided.
The second plan is likely to be targeted at those who aim to improve their skills. Is it recommended for children?
Common Services in Both Plans
Both plans include free shipping, expanded purchaser gifts, pre-sale of limited edition items, point redemption and discounts for returning old parts, and any service that allows you to purchase past products.
The shipping fee is currently 4,999 yen or more on the official website in Japan, and there are quite a lot of gifts for purchasers, and some limited-edition pre-sale is underway. It seems good to return old parts for discounts or purchase past products.
How far can you go back?
It's unclear how far back the past products that can be purchased go back to the past, but it would be quite anxious if you could buy premium-priced products at regular prices. If you can buy it, Castle and Kingdom are likely to be popular. I want to buy a diner whose price has soared while I was wondering whether to buy it. And a pizza truck.
LEGO New Products Summary
Related Post
Check the All New LEGO Products Information Here!All information for LEGO's official release, leaks, release schedule,[…]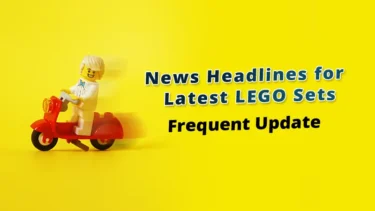 This article includes affiliate links and we earn from qualifying purchases.