LEGO® Shop Official Store confirms Black Friday and Insiders Weekend for 2023.
LEGO® Black Friday
Dates: November 24th to 27th, 2023

LEGO® Insiders Weekend
Dates: November 18th to 19th, 2023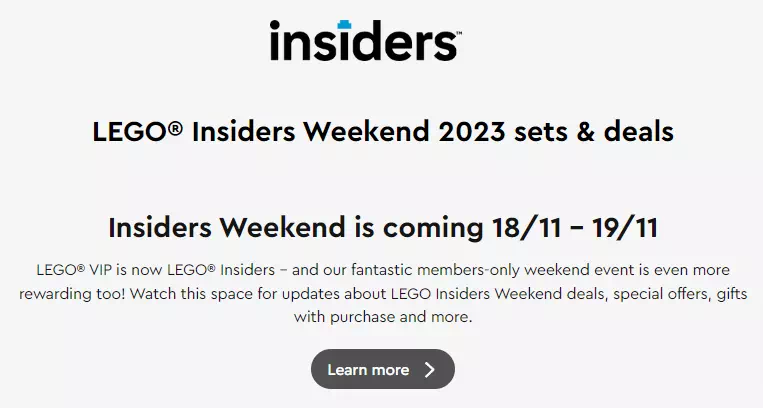 Anticipate Sales and Gifts
Last year's Insiders (formerly VIP) Weekend and Black Friday featured simultaneous gift campaigns with multiple purchase bonuses, double points, and coupons for significant discounts on select items for just 100 points.
Furthermore, substantial sales were also held, so there are high expectations for this year as well.
Follow Us!
We(swooz/stds) provide the latest updates on all things LEGO(R) on platforms like X (formerly Twitter) and YouTube.
Please follow us for more information across various LEGO(R) brick themes. Thank you for your support!!
Check All LEGO Promotions
Check All LEGO Promotions
The latest News for LEGO Sale, Promotion, GWP.We post the latest LEGO sale, campaign, promotion, GWP information of […]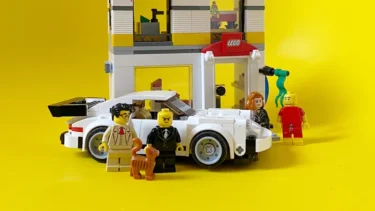 This article includes affiliate links and we earn from qualifying purchases.