The title of the new Lord of the Rings series is "The Lord of the Rings: Rings of Power"
Teaser Trailer
A preview video of "The Lord of the Rings: Rings of Power" produced by Amazon was released on Monday, February 14, 2022.
According to the video, the stage is thousands of years before the world depicted in "The Hobbit" and "The Lord of the Rings" before the King's return.
Check out the Video Now!
Will LEGO Sets be available?
In the Lord of the Rings series, every time a movie is released, including the Hobbit, LEGO has released new products with the theme of each work.
In the video, the adventure is unfolding all round from the sea to the mountains and the plains, so it seems that you will not be in trouble with the material of LEGO products. Various products such as vehicles, terrain, and creatures are expected to be released.
The Lord of the Rings' new LEGO product was last released in 2014 when the movie The Hobbit: The Battle of the Future was released. Since this work is limited to Amazon Prime, maybe LEGO will be limited to Amazon?
LEGO New Products Summary
Related Post
Check the All New LEGO Products Information Here!All information for LEGO's official release, leaks, release schedule,[…]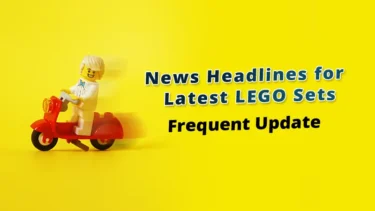 This article includes affiliate links and we earn from qualifying purchases.