Instruction for Bricklink Designer Program 1st Round Now Available for Free
The building instructions for the 5 works that were decided to be made into a kit and sold at the crowdfunding of the 1st Bricklink Designer Program held in July 2021 are released as PDF for free on Bricklink.
5 Works for Round 1
Castle in the Forest
Great Fishing Boat
Sheriff's Safe
Kakapo
Pursuit of Flight
What kind of service is Bricklink?
Bricklink is a site that buys and sells LEGO parts. A shopping mall format where various sellers from each country have shops on the site. A wide variety of parts including rare parts can be purchased in large quantities at low cost.
Since Bricklink is currently a member of the LEGO Group, we are also planning a crowdfunding project like this one to sell the works that failed the LEGO idea as a kit.
LEGO New Products Summary
Related Post
Check the All New LEGO Products Information Here!All information for LEGO's official release, leaks, release schedule,[…]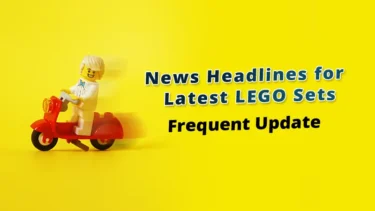 This article includes affiliate links and we earn from qualifying purchases.