Join the Biggest Build Party "LEGO Build Day" on Dec 27th 2021
What is Lego Build Day?
LEGO® Build Day will be held on December 27, 2021 and is the day when people all over the world can create something at their own discretion with the LEGO blocks at home.
You've joined the biggest build party on Earth. And possibly the universe. Sweetest Monday ever.(LEGO.com)
What Should I Build for?
You can build anything you like!
You decide what you build. Big, small, simple or wildly complicated.
You can build an extension to a current set you own, or unbuild and rebuild it into something completely different. Take a space ship and rebuild it into a panda bear hammock. When it comes to creativity, let's face it – you're the expert!(LEGO.com)
How Can I Join the LEGO Build Day?
Create a work with your Lego block at home and share it on your favorite social media (SNS).
Don't forget to tag it #LEGOBuildDay when sharing your work!
LEGO New Products Summary
Related Post
Check the All New LEGO Products Information Here!All information for LEGO's official release, leaks, release schedule,[…]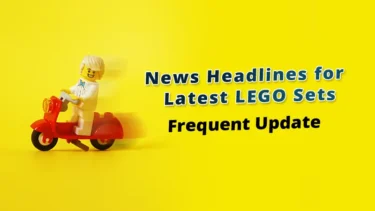 This article includes affiliate links and I earn from qualifying purchases.