June 21, 2021 (Monday) Midnight Starts at midnight The annual Great Thanksgiving Amazon Prime Day is on sale for over 100 LEGO items!
Prime Day LEGO Special Price
Approximately 150 Lego items on a big OFF sale with a Prime Day tag are now available.
Depending on the item, 10% OFF or 5% OFF from the list price at the cash register. LEGO coupon gifts are available. Many low prices that cannot be found at other stores.
15% OFF coupon
Approximately 50 LEGO sets discount rate Mainly 15% off coupons are being distributed.
Apart from the big OFF LEGO products with the Prime Day tag, we are mainly distributing 15% OFF big OFF LEGO coupons to about 50 points. This is also very cheap, so check it out!
Rload is recommended
For shopping on Amazon, we recommend the gift certificate charge, which gives you points according to the amount charged.
The special prices end in order of popularity, so if you're curious, let's do it right away!
LEGO Sale Information
LEGO Sale Summary
The latest News for LEGO Sale, Promotion, GWP.We post the latest LEGO sale, campaign, promotion, GWP information of […]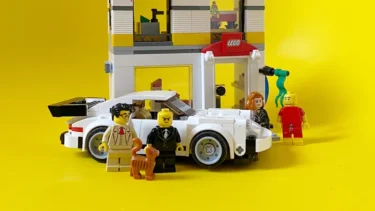 This article includes affiliate links and we earn from qualifying purchases.