「⚔️Parabellum!」
LEGO new product release day, an annual event on the 1st of every month!
In March 2022, a large number of new products such as Star Wars, Real Madrid Stadium, Thor's Hammer (Mjolnir), Spiccha including Lamborghini and Ferrari, McLaren, Elvis, Batman, Dots, City Space, and Haripota will be released in large quantities.
* This article will be updated as soon as new information is available until the release date.
🔖Best Way to Buy New Sets
Bookmark and wait in front of the screen, and Buy when the time has come!
At The official LEGO online Store new sets will be available from midnight.
New products have been posted before the release date, so let's bookmark the set you want.
Out of stock Early?
Recently, sales channel limited sets are less likely to be sold out in a short period of time than before, but low-priced popular sets still tend to sell out early and run out of stock for a long time.
However, to conclude, it seems that there are not many new products that may be sold out instantly or sold out for a long time on March 1, 2022. It may be temporarily out of stock, but regular restocking can be expected.
Let's Check out the new sets forMarch 1, 2022!
75324 Dark Trooper™ Attack
166pcs | Age8+ | USD29.99 | CAD39.99 | Release Date March 1st 2022
Luke's beast mode at last of the Mandalorian!
Includes 3 dark trooper minifigures. Those who want to secure a large number of dark trooper minifigures have no choice but to purchase this set.
There are gimmicks such as elevator rotation, floor rotation and Luke swinging the saver, and force push to fly the dark trooper. If you buy more than one, you can make a long corridor or a three-dimensional corridor.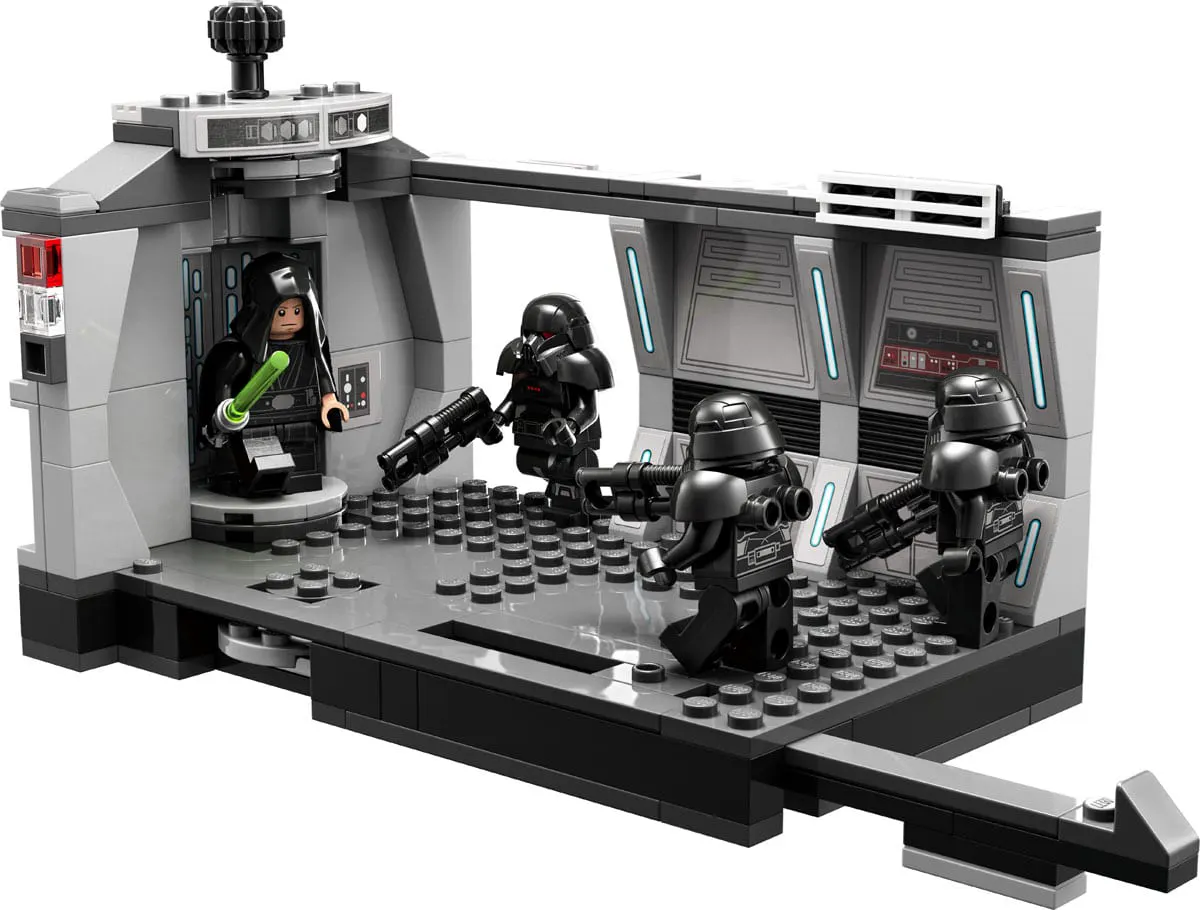 Buy Immediately!
This set has a structure very similar to the battle pack that rushes into long-term shortage every time. Immediately recommended for securing a large amount of dark troopers.
76908 Lamborghini Countach
Lamborghini Countach | 262pcs | Age8+ | USD19.99 | CAD24.99 | Release Date March 1st 2022
The longed-for Lamborghini Countach!
Lamborghini Countach, a representative of supercar for rich people. The popular models of the Spicha series may be temporarily out of stock, so if you want to make sure, we recommend it immediately on the release date.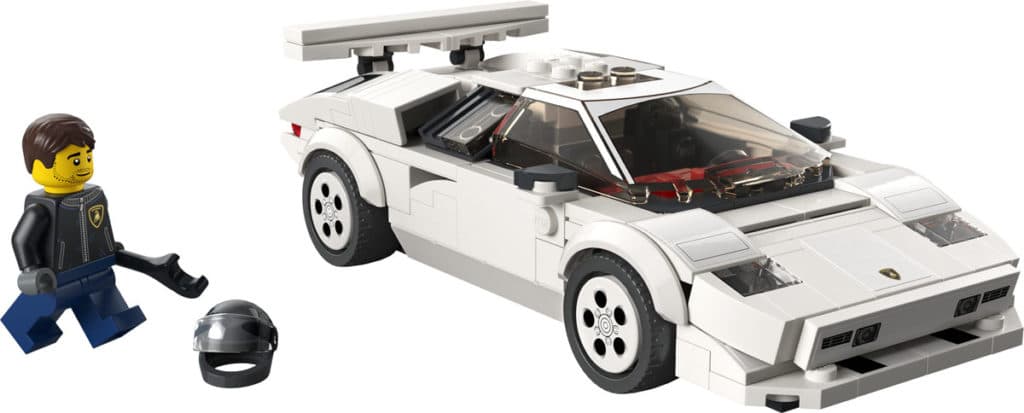 In addition to the Lamborghini Countach, this Spiccha series has a more fashionable lineup such as Ferrari, Aston Martin, Mercedes, and Lotus.
10298 Vespa 125
1,106pcs | Age18+ | USD99.99 | CAD129.99 | Release Date March 1, 2022
Adult Lego of "Vespa" which is synonymous with fashionable motorcycles.
Recently, adult Lego is rarely out of stock at the moment, but Vespa is a relatively easy-to-purchase price, so it may be temporarily out of stock.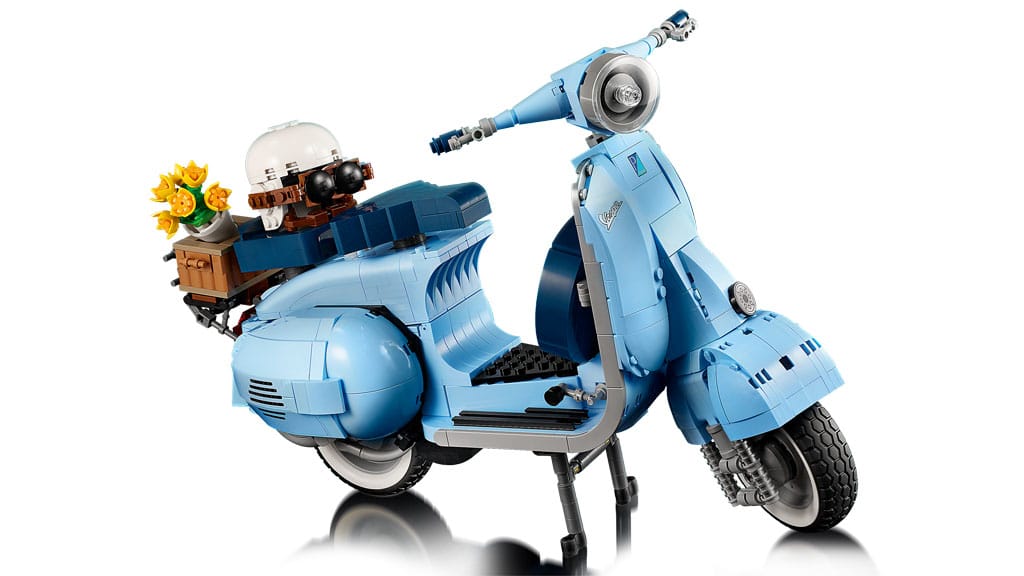 BrickHeadz
In March, the popular British idol group "Spice Girls", Disney's popular characters "Chip & Dale", and "Woody and Bo Peep" will be released exclusively for LEGO officials.
As a theme of Brick Heads, Spice Girls, which is quite different, is recommended immediately just in case.
42141 McLaren Formula 1™ Race Car
1,432pcs | Age18+ | USD179.99 | CAD239.99 | Release Date March 1st 2022
McLaren is especially popular in the F1 team. Since it is a high-priced set, I don't think it will run out of stock for a long time from the release date, but it may be temporarily out of stock. F1 fans should immediately pop it on the release date!
Artemis Program Collaboration
I don't think it will run out, but what I personally care about is the City Space series of the Artemis program collaboration.
A futuristic transparent curve panel is adopted, and the overall impression is a little more for adults than the usual space series.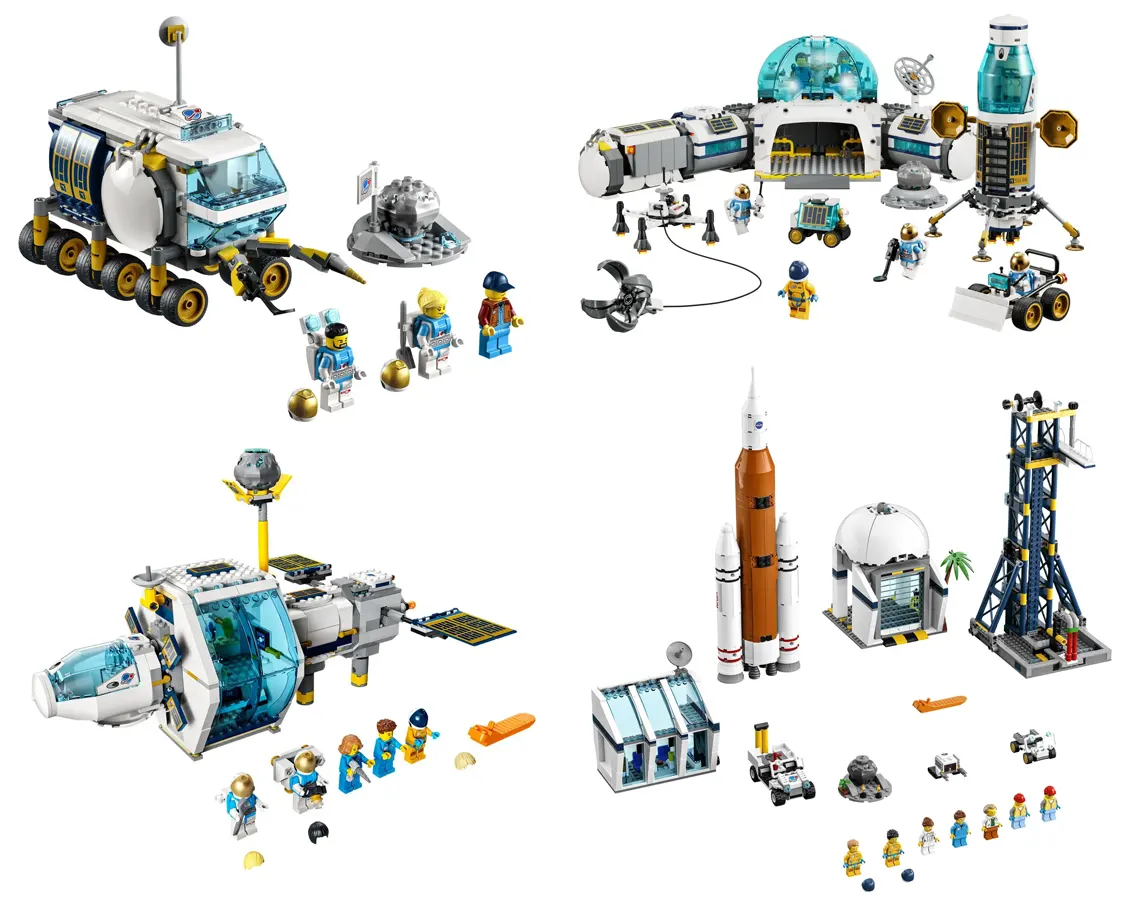 The actual Artemis program was delayed, and the No. 1 rocket, which was scheduled to be launched in February 2022, was postponed after March 20.
Other Featured Sets
Other new products released in March are Real Madrid's home stadium, Estadio Santiago Bernabeu, and Thor's Hammer Mjolnir, which are only officially released.
Other than that, the Star Wars helmet series, which is also handled by Amazon, the Lego art of Elvis and Batman, the Ninja Go battle set with the new system, the city series of NASA Artemis program collaboration, etc.
However, although these new products are notable products, I don't think they will run out.
Any GWP?
At the posting date of this article, there is no official announcement for GWP below information is undecided, but I would like to expect that the following GWP will come true.
Gift Candidate
Somewhere in March, a mini-set of zoologist Dr. Jane Goodall.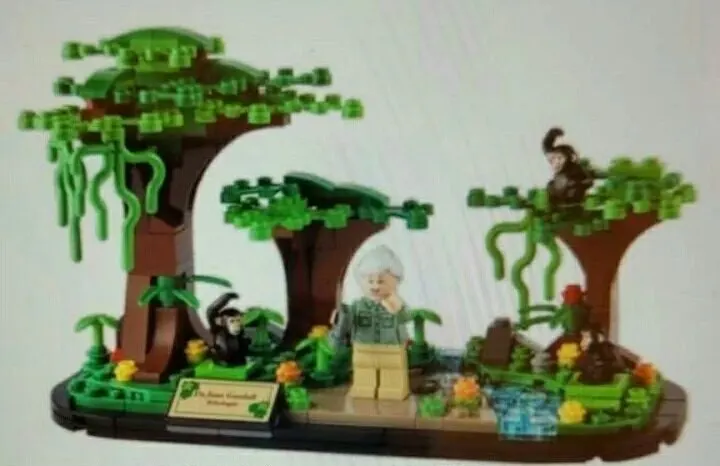 Buyer gifts and campaigns for each shop will be announced on the usual campaign / sale information page as soon as additional information is available, so check it out!
If there are other GWP or promotion, they will be announced on the homepage of each shop, so it is recommended to check them out.
New for Mar. 2022
Adult Mar. 1st 2022
Star Wars Mar. 1st 2022
You can Pre-Order Boba Fett's Throne Room and Helmets.
Marvel Mar. 1st 2022
You can Pre-Order Thor's Hammer.
BrickHeadz Mar. 1st
Speed Champion Mar. 1st 2022
Technic Mar. 1st 2022
Disney Princess Mar. 1st 2022
Creator Mar. 1st 2022
Dots Mar. 1st 2022
Friends Mar. 1st 2022
Ninjago Mar. 1st 2022
LEGO ART Mar 1st 2022
CITY Mar 1st 2022
Harry Potter Mar 1st 2022
Classic Mar. 1st 2022
Duplo Mar. 1st 2022
LEGO New Products Summary
Check All LEGO Promotions
This article includes affiliate links and I earn from qualifying purchases.