LEGO (LEGO) architecture new product Singapore is released on the LEGO official website.
21057 Singapore
Singapore | 827pcs | Age18+ | $59.99 | Released Date Saturday, January 1, 2022
Marina Bay Sands, Gardens by the Bay, Commercial Building One Raffles Place and OCBC Center, famous for their rooftop terraces with pools. The famous Merlion does not seem to have been adopted.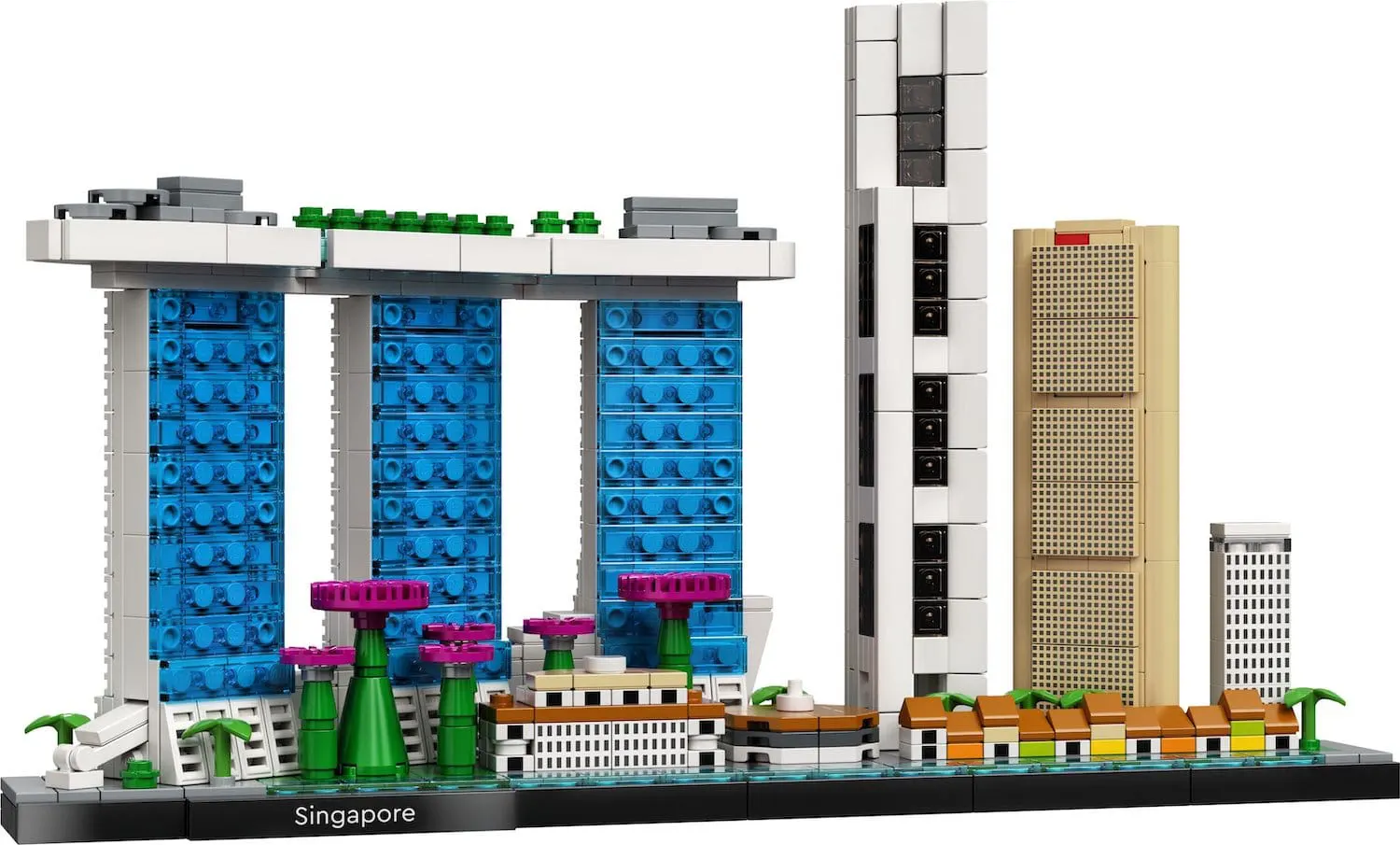 Actual Marina Bay Sands.

The characteristic buildings are called "Super Trees". Are the magenta parts tire wheels?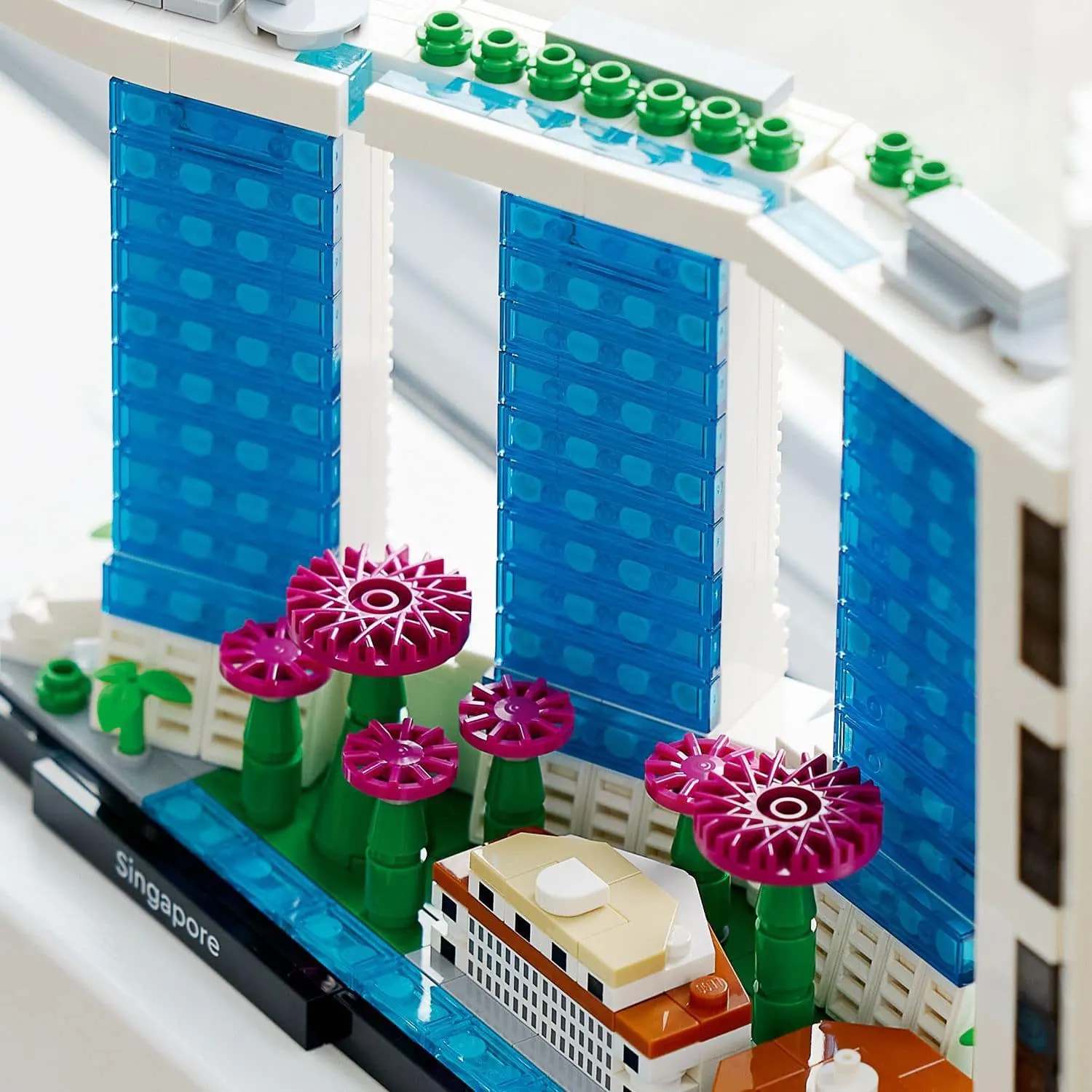 Actural Super Trees

Measuring over 6.5 in. (16 cm) high, 11 in (28 cm) wide and 3.5 in. (9 cm) deep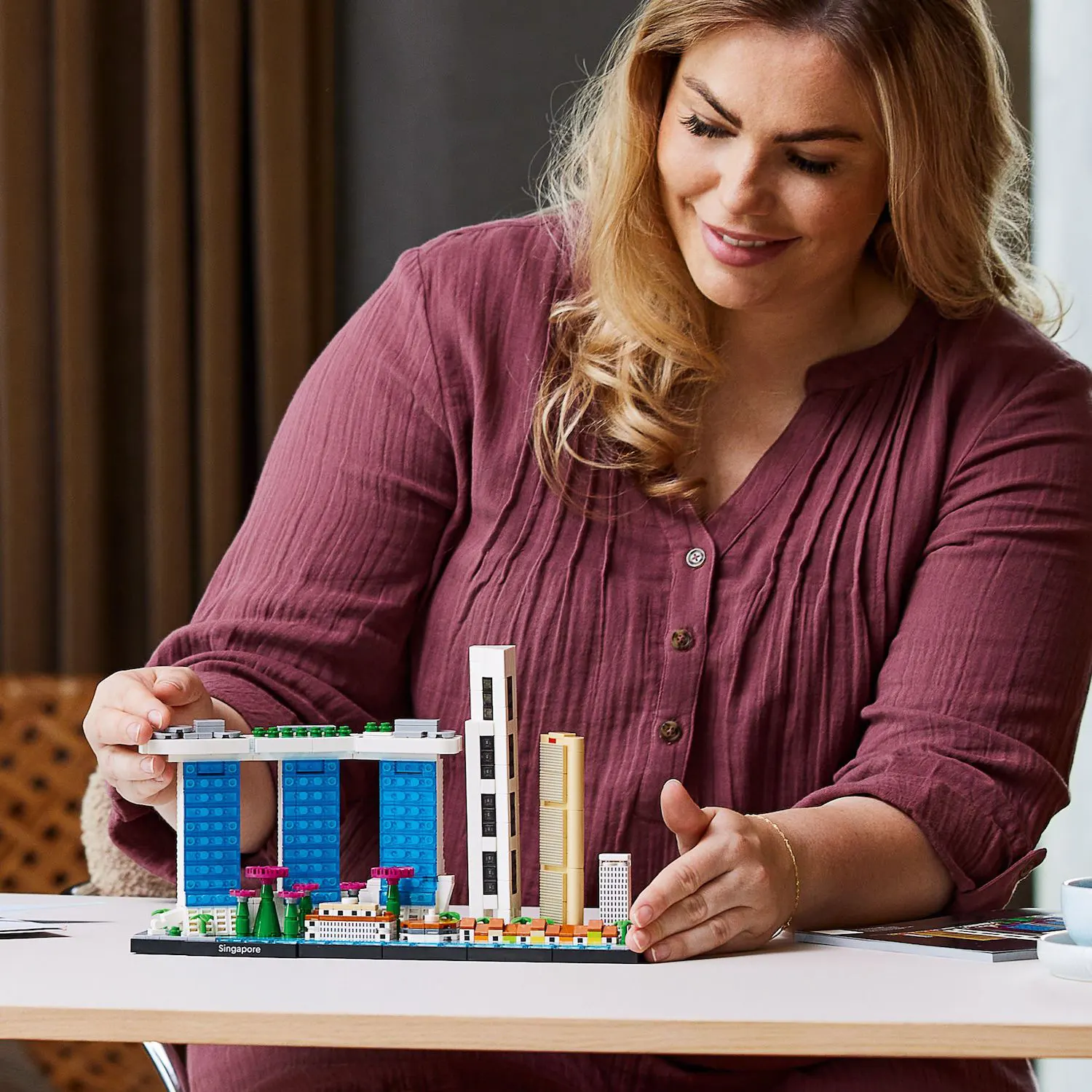 A building project for adults – This LEGO® Architecture Skyline Collection model (21057) recreates some of the most iconic buildings in Singapore in LEGO style
Brick-built landmarks – Marina Bay Sands, the OCBC Centre, One Raffles Place, Lau Pa Sat (also known as Telok Ayer Market), The Fullerton Hotel Singapore and Supertree Grove at Gardens by the Bay
Landscaping details – Attach LEGO® elements symbolizing the Singapore River and trees, and discover building techniques to attach buildings at angles to the base
Gift idea – Treat yourself or give this creative building set to like-minded friends who have visited or dream of visiting Singapore or are simply lovers of travel, history or architecture
Build and display – Measuring over 6.5 in. (16 cm) high, 11 in (28 cm) wide and 3.5 in. (9 cm) deep, this buildable city skyline model can be displayed in your home or office
Immersive experience – This collectible, 827-piece construction set is designed to take you on a creative building journey that will leave you feeling relaxed, recharged and richly rewarded
Step-by-step guide – Includes a booklet with illustrated instructions, plus information about Singapore and the inspirations for this model's design
Released on Many Shops?
The previous Singapore set was certainly sold exclusively at Marina Bay Sands in Singapore, but this time it seems to be widely sold. It is expected to be released on Amazon as well as the official system.
New Product Summary
New
Check the All New LEGO Products Information Here!All information for LEGO's official release, leaks, release schedule,[…]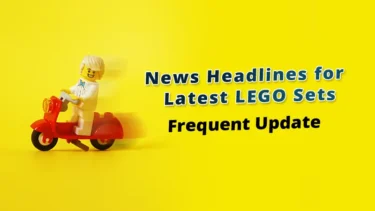 This article includes affiliate links and we earn from qualifying purchases.