This time, we will review "LEGO (R) City Tractor 60287" purchased at "Amazon Outlet".
What kind of products are Amazon outlets?
LEGO (R) brick products from the Amazon outlet, the outer box is slightly damaged.
Items in good condition are unused, but they are treated as second handPrices are lower than new items.
As far as how cheap it is, even products in good condition are 20% to 30% cheaper than the regular price. Some extremely rare sets are not cheap, but almost all current items are cheap.
Studs has purchased LEGO (R) sets from Amazon outlets many times so far, but there has never been a single problem with the contents.
However, there is a difference in the condition of the box even among outlet products. It is roughly as follows when the level is divided in the order that the condition seems to be good.
Condition level of outlet product
Exterior is clean, second-hand treatment almost new
There is some damage to the exterior, but it is treated as used and the main unit is as good as new
Some minor damage to the exterior, used item in very good condition
Some minor damage to the exterior, used item in good condition
Replaced with appropriate exterior, treated as used and in good condition
Opened, with scratches on the sides and front
It has been opened, and there are several scratches on the product
Purchase exterior replacement this time
So far, there have been many purchases of "Some damage to the exterior, used item as good as new" and "Some damage to the exterior, very good condition of the body".
Therefore, This time, I purchased "Replace with appropriate armor".
Product overview
Theme: LEGO (R) City
Product name: Tractor 60287
Number of bricks: 148
Recommended age: 5+
Release date: January 1, 2021
Large Rear Tires
This cool tractor toy comes with lots of realistic features, including large rear tires, tipping loader bucket and a raisable boom.
The product I received was wrapped in a plastic bag, but it was sent in a box. An inspection sticker is also attached.
Because it is said to replace the exterior, before purchasing, I imagined that only the contents would be sent in a separate plastic bag or something without a box, but it was properly boxed. was in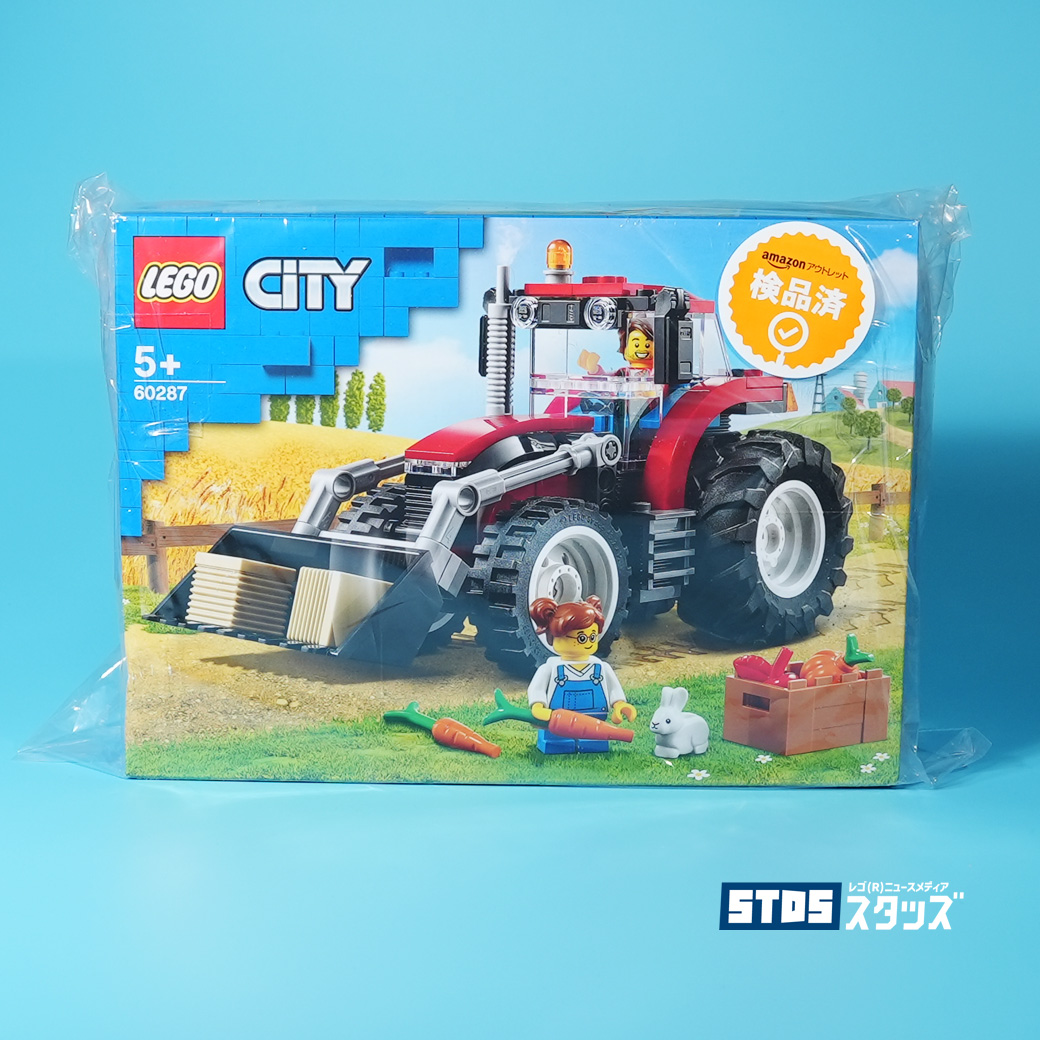 In the case of outlet products with "slightly difficult outer packaging," they are not put in a plastic bag and the inspection seal is affixed directly to the box.
By the way, this sticker is not a type that can be easily peeled off, but a normal sticker.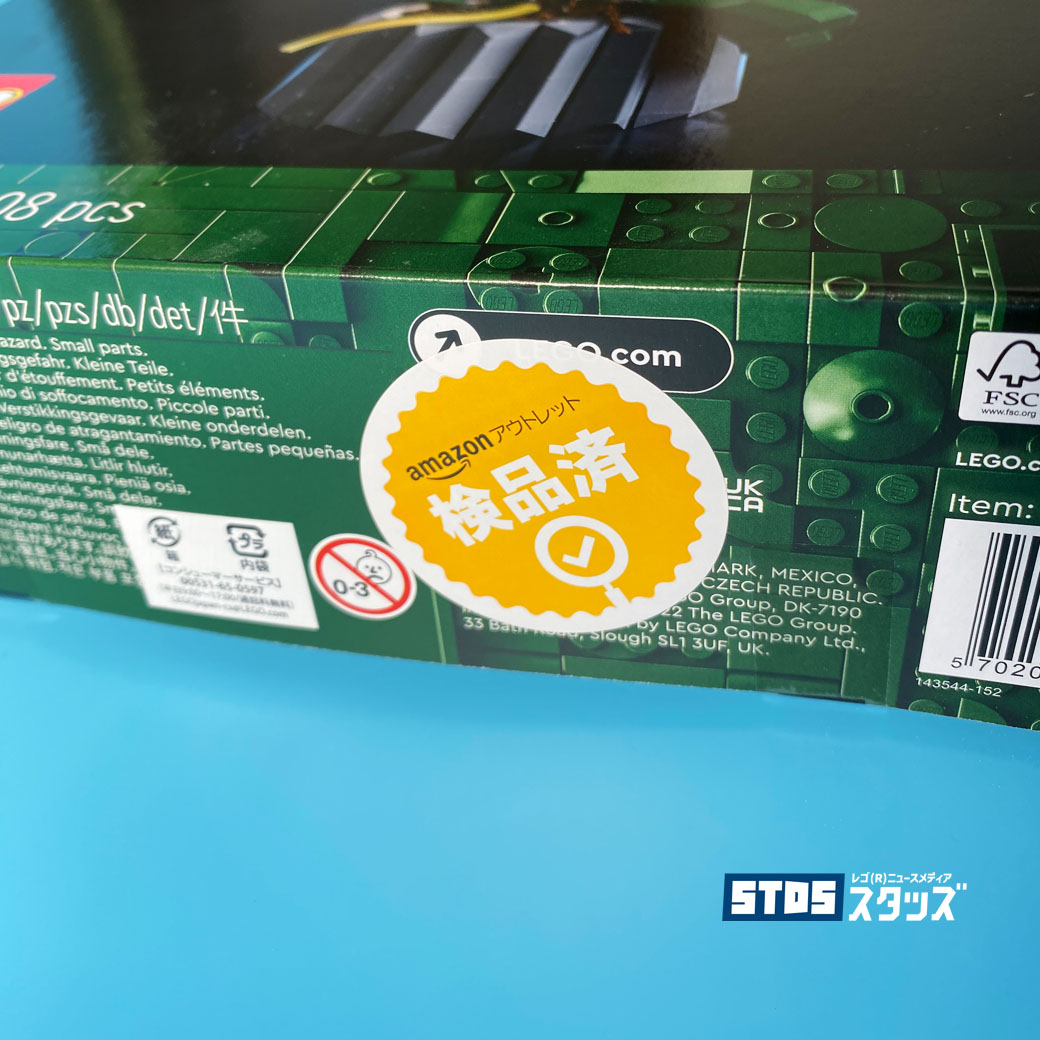 Condition of box
There is a slight dent in the box as shown in the photo, but there is no evidence that it has been opened.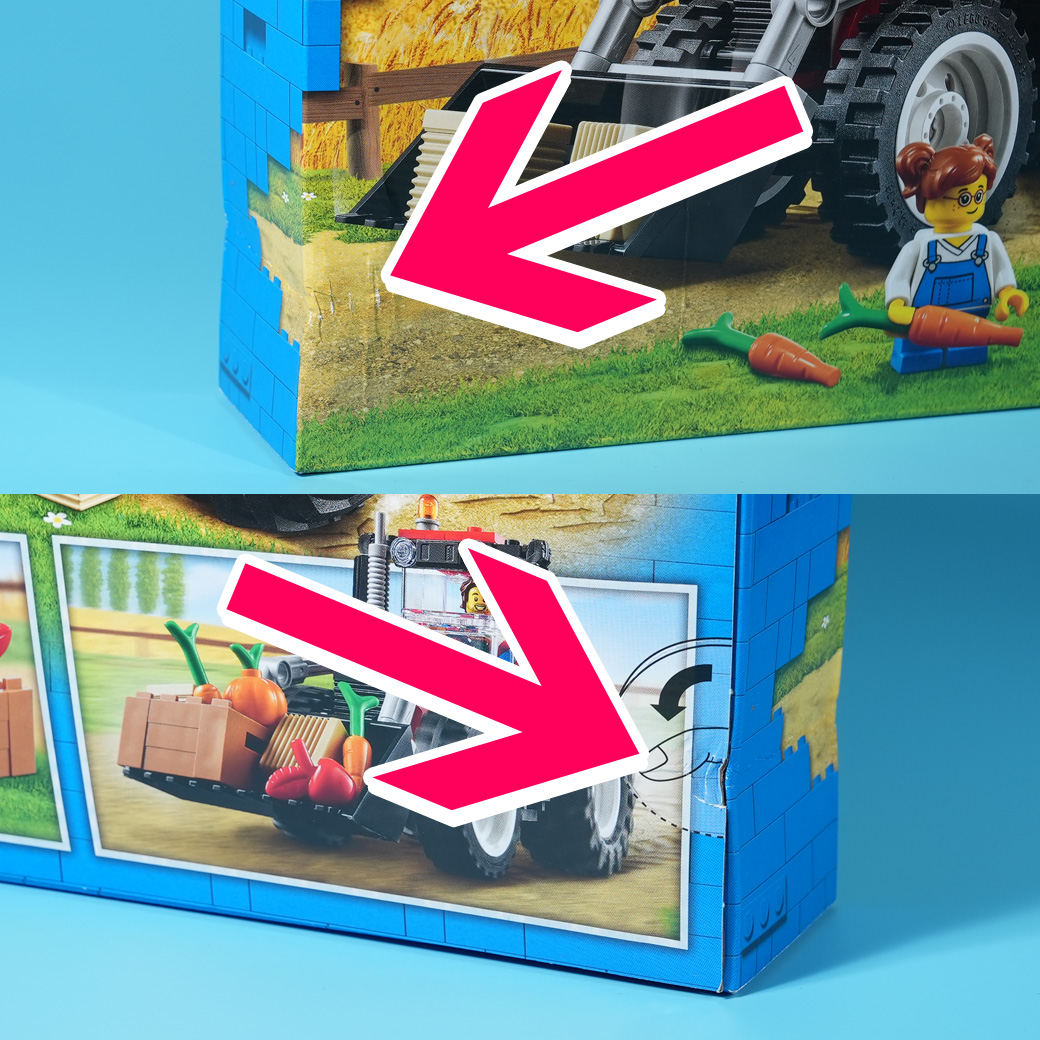 Conclusion on Replacing the Exterior
We think Amazon Outlet's "Outer Replaced" is LEGO sets with damged box wrapped in a plastic bag.
Shortly after purchasing this tractor, I also purchased a LEGO (R) Ninjago exterior replacement outlet product. The dent in the box was a little big, but at first glance it was unopened and in the same condition as the tractor.
Is it okay to use it as a gift?
If you're going to give it to someone else's house, it might be better to buy a brand new one, but if you're giving it to a child in your family, I don't think there's any problem with an outlet product with a dented outer box.
Check the contents of the box
When you open the box, you will find two inner bags, a large tire, a bucket, and an instruction manual.
Both bags are unopened!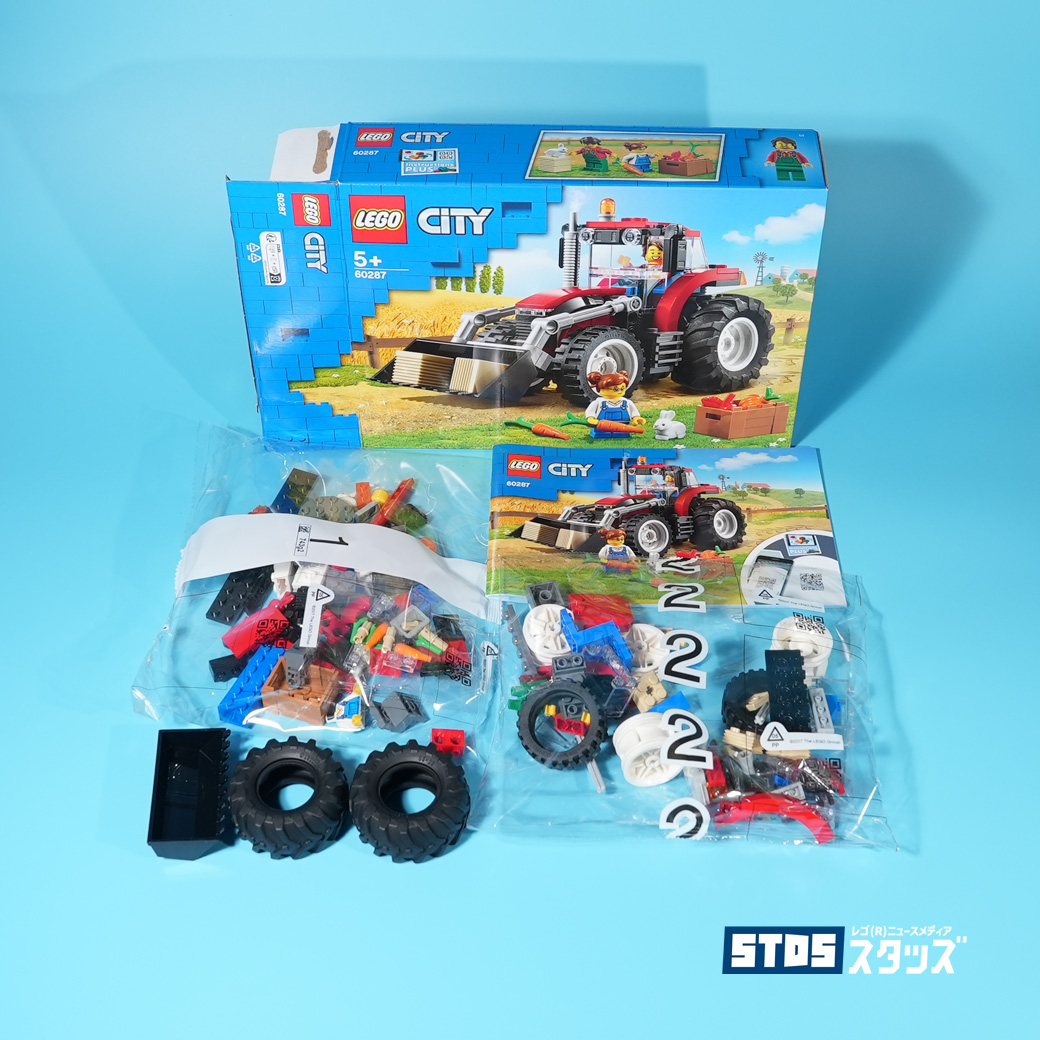 Minifigures and accessories
Minifigures include 2 farmer parents. All the parts are there.
Dad looks just like a farmer with his sturdy green overalls and plaid. His daughter also wears overalls. Overalls would be convenient work clothes on the farm.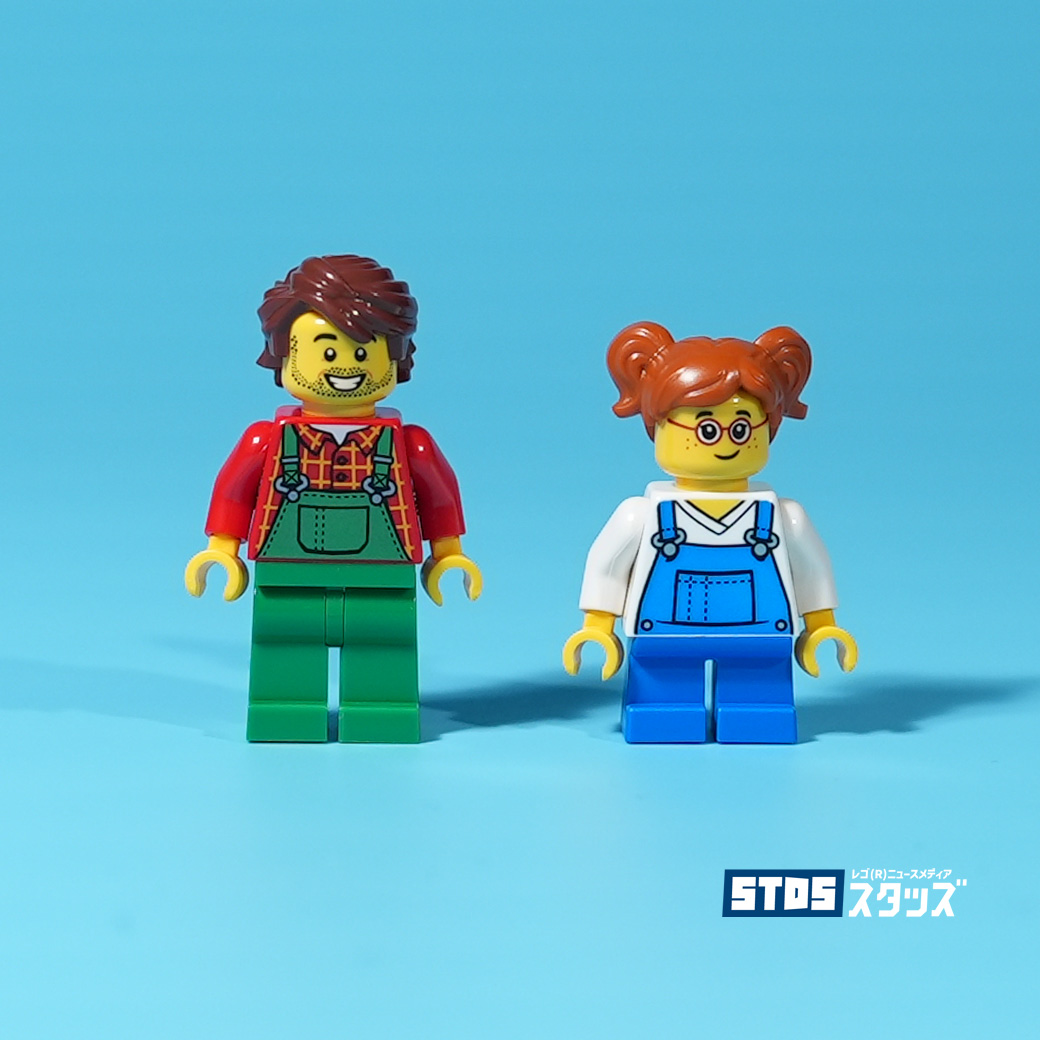 Back view of parent and child in overalls.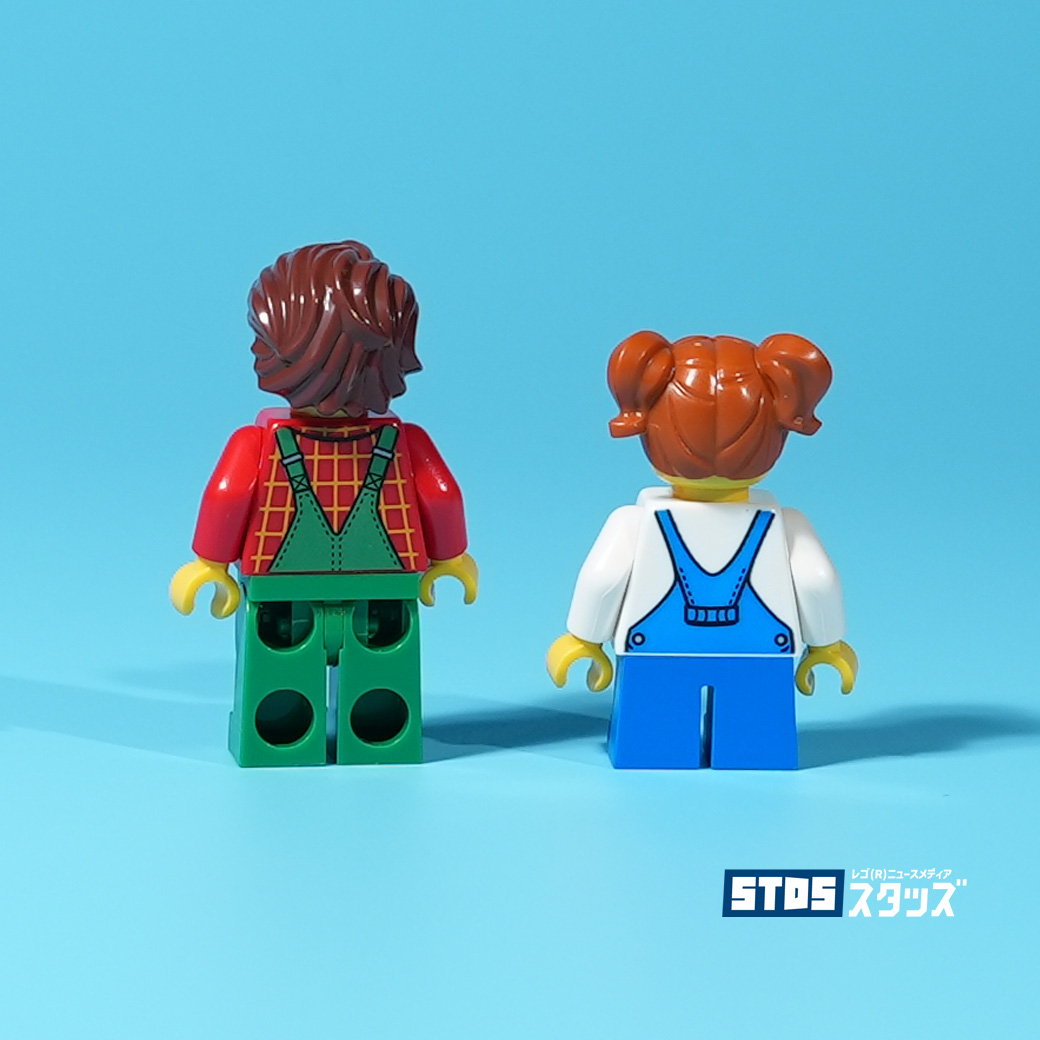 Comes with a rabbit, vegetables, and a box of vegetables. I bought it at an outlet, but there is no missing item.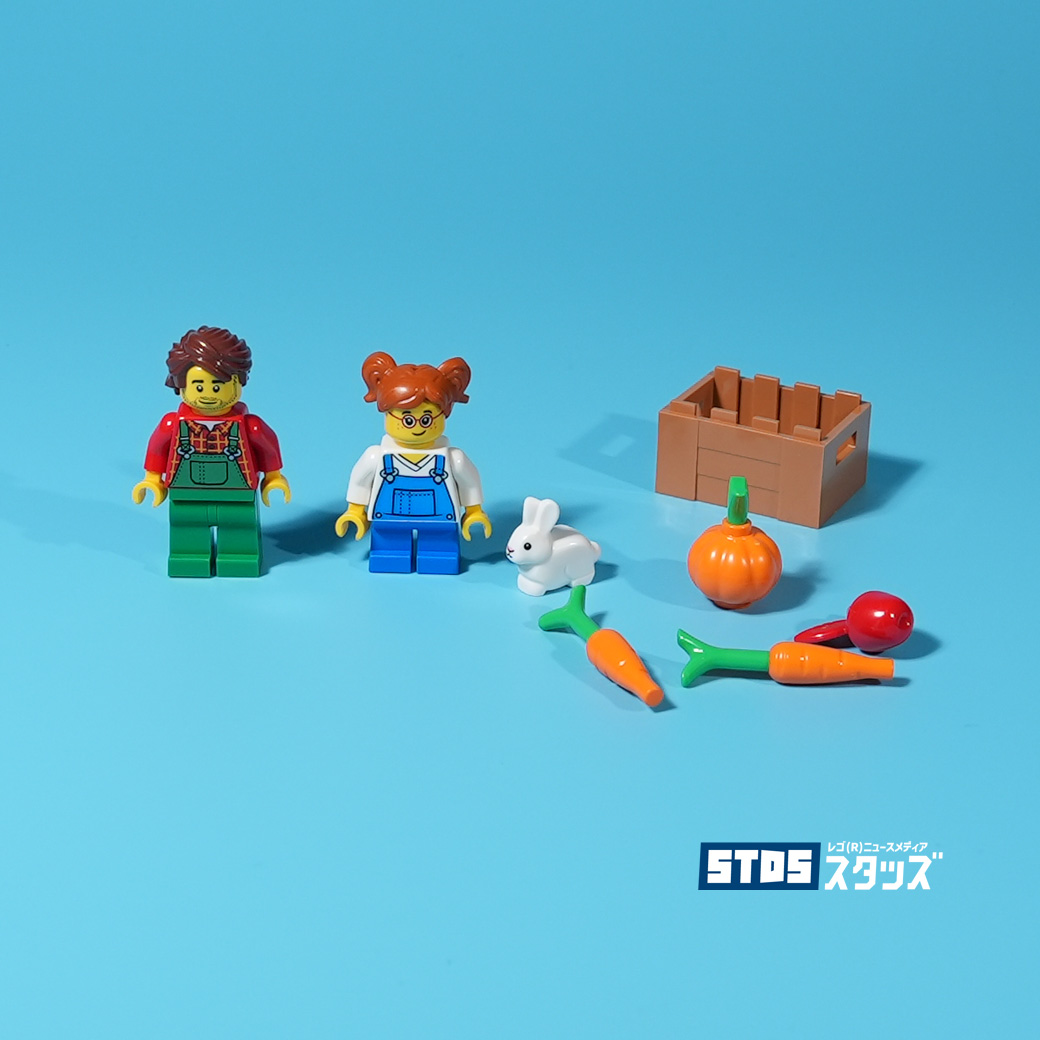 Tractor
The tractor is ready in no time! Big tires and buckets are cool!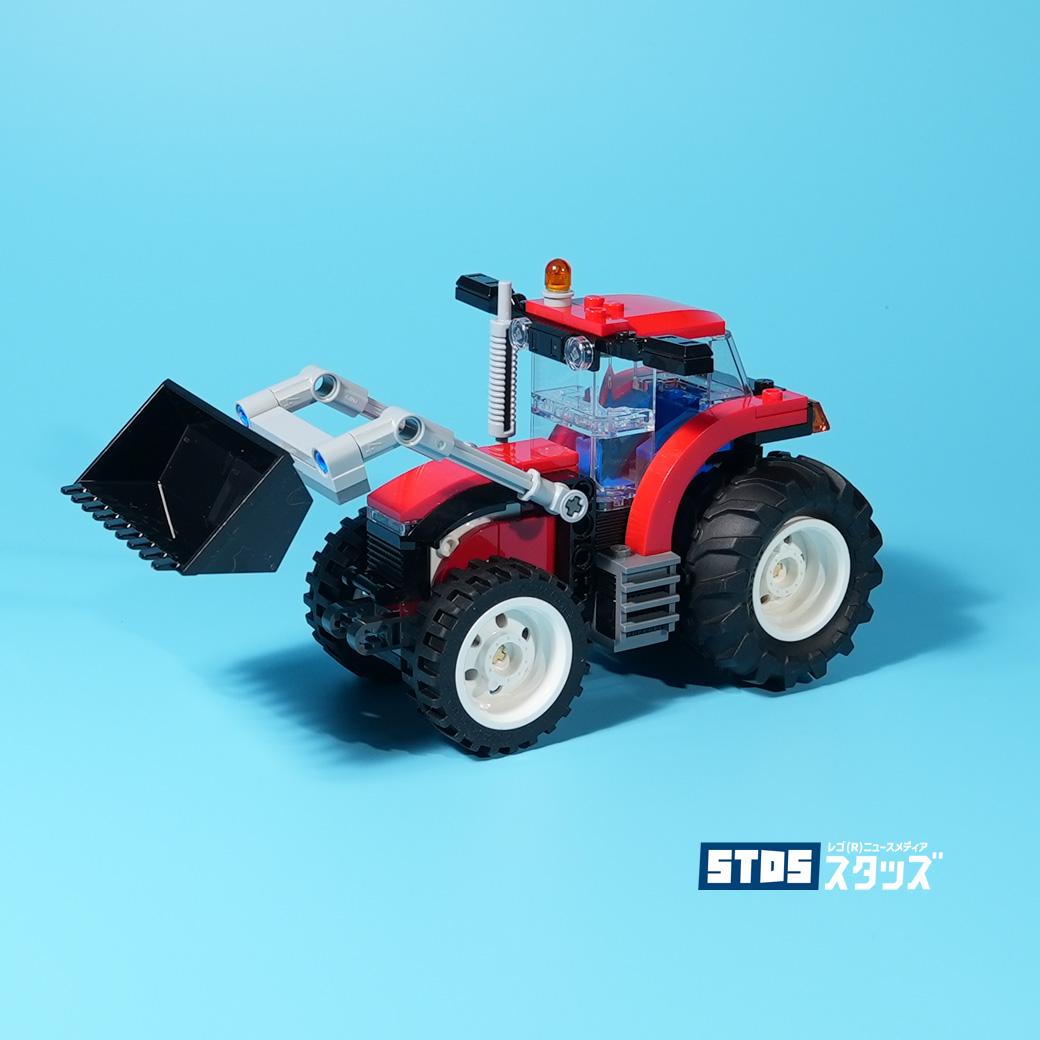 This is what it looks like from behind. It has a joint for towing.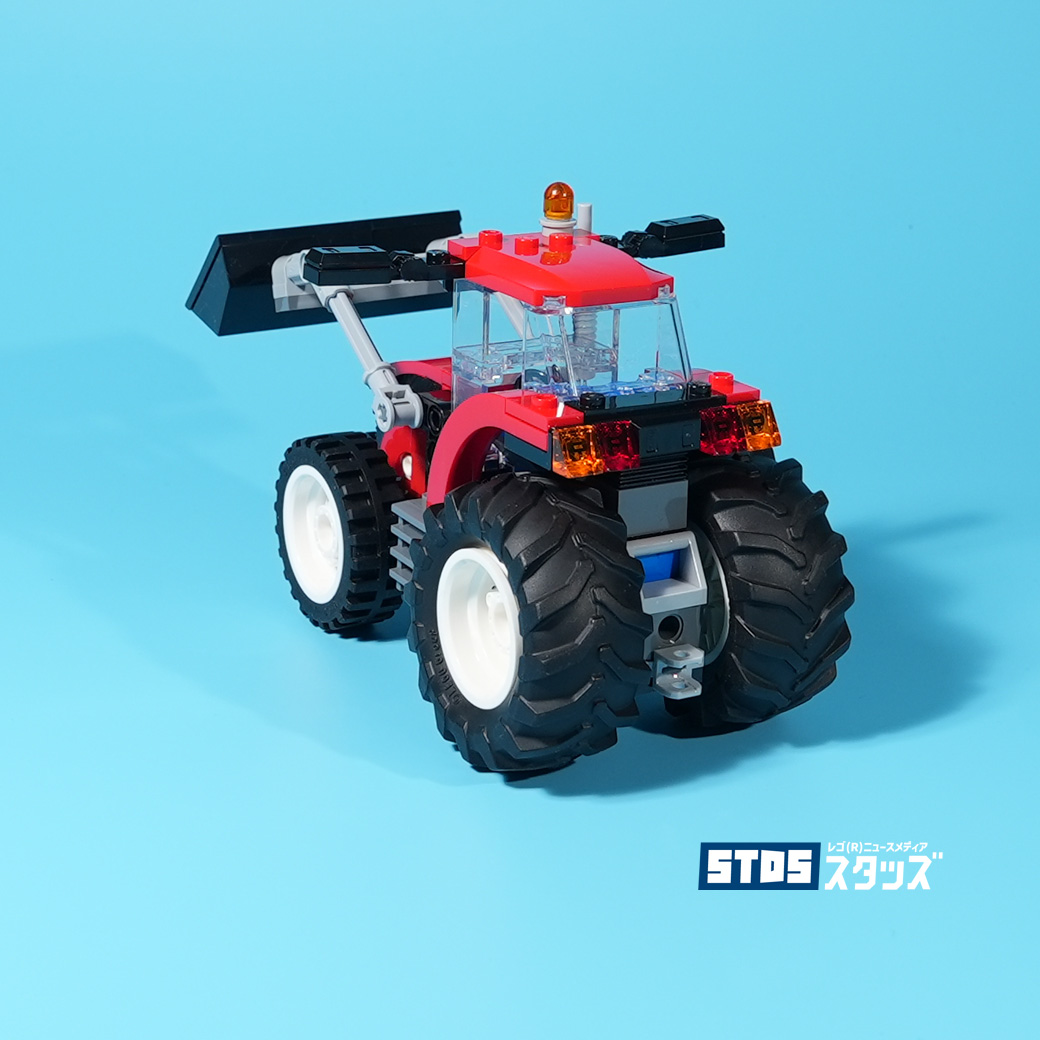 The bucket part is connected to the body with technique parts, so it can be moved up and down.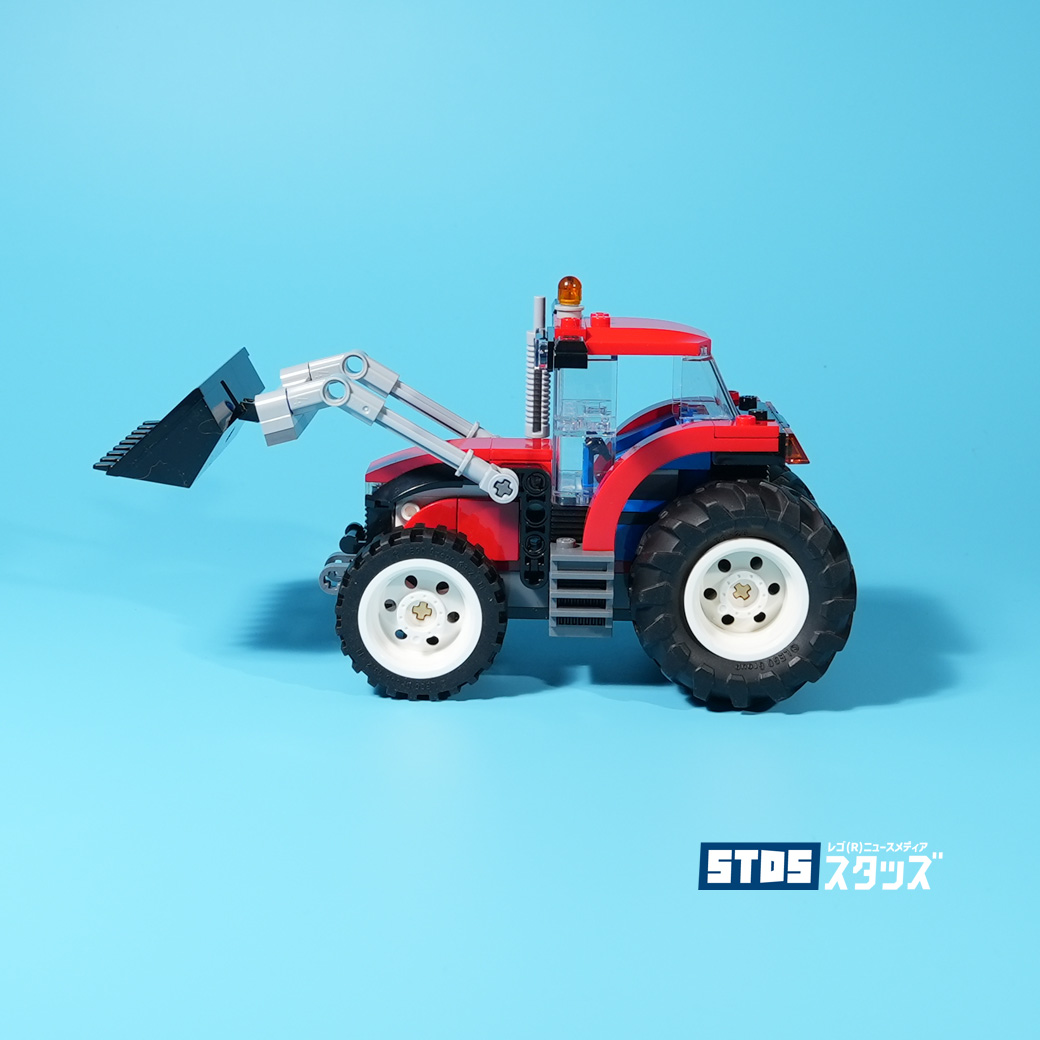 The muffler is also attached to the lift arm.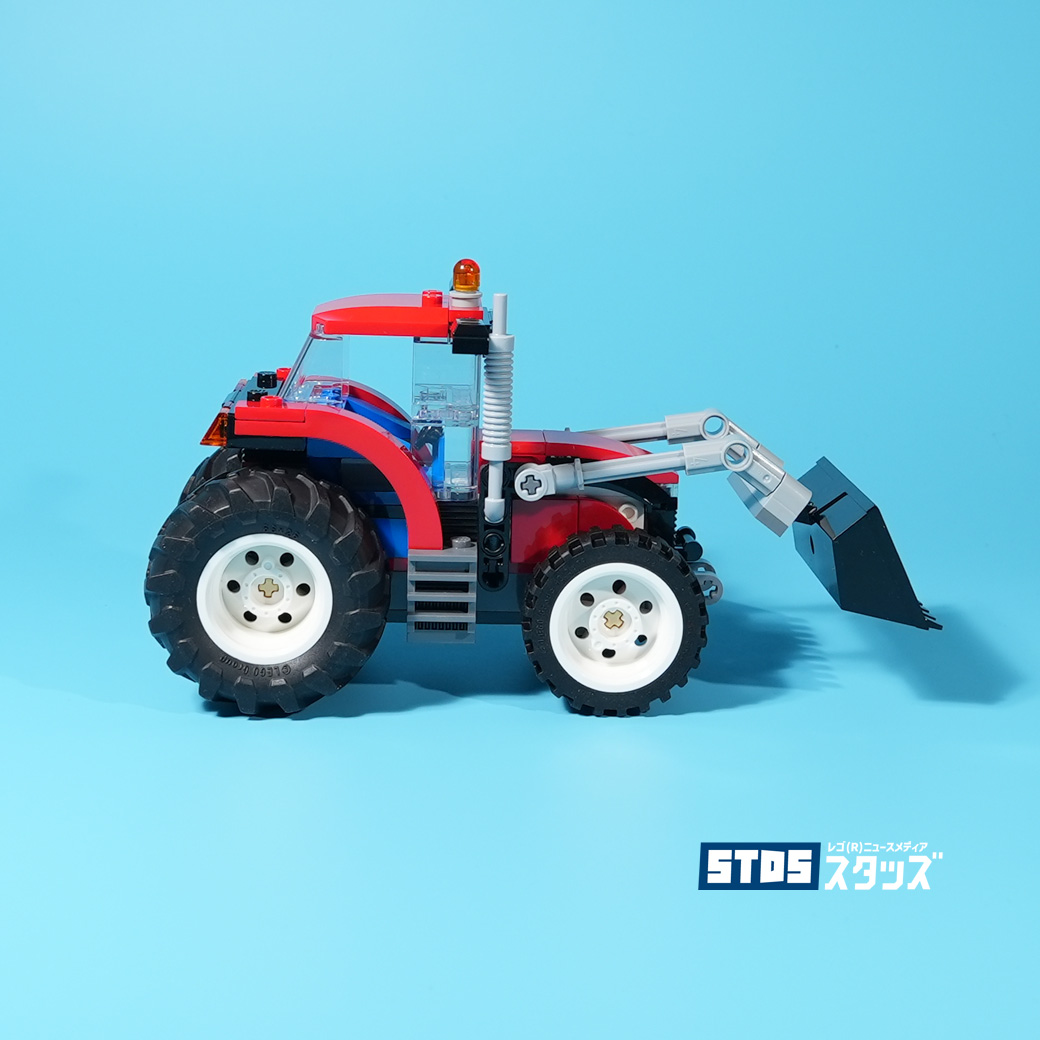 Remove the roof and get into the driver's seat.
A farm master on his way to farm work.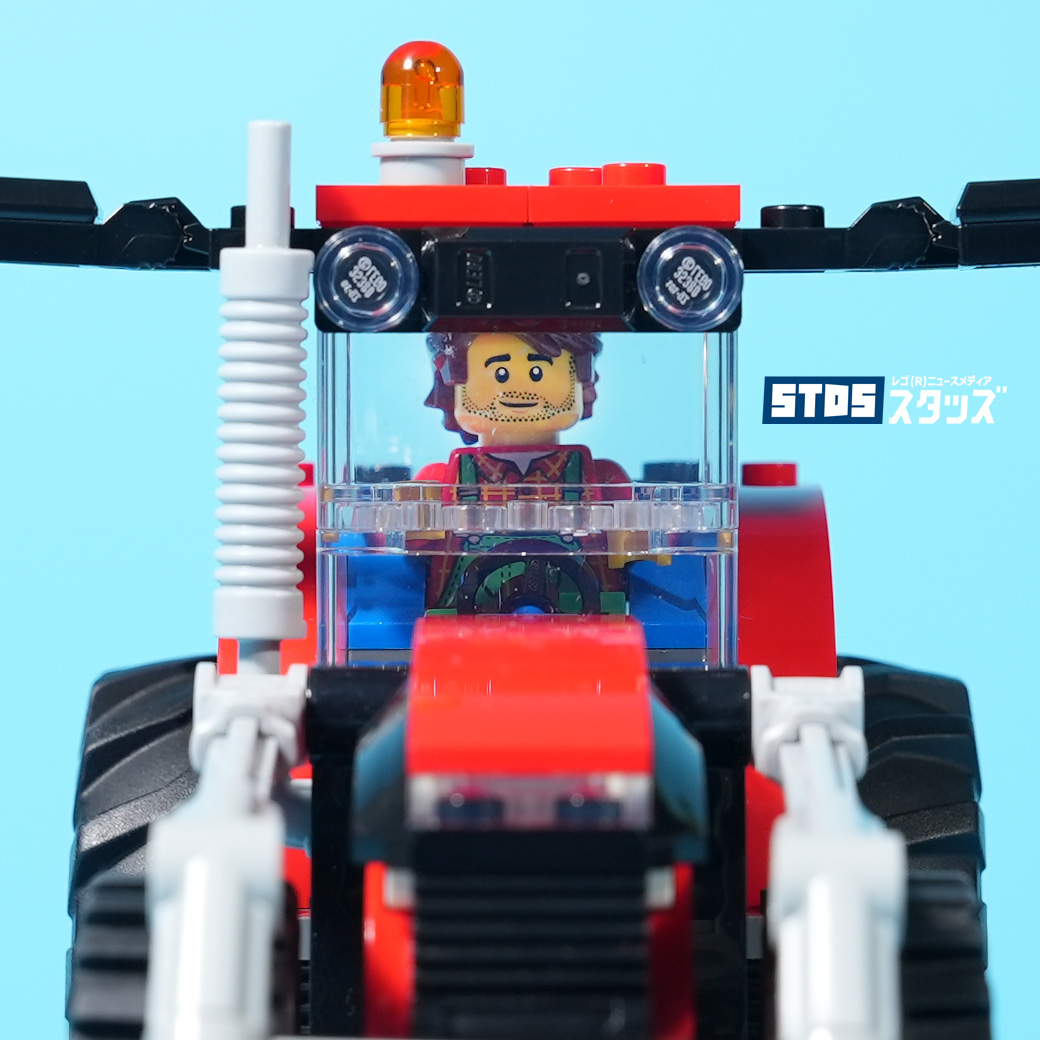 Statham and Tractor
A trooper chasing Statham, who has fled to the farm.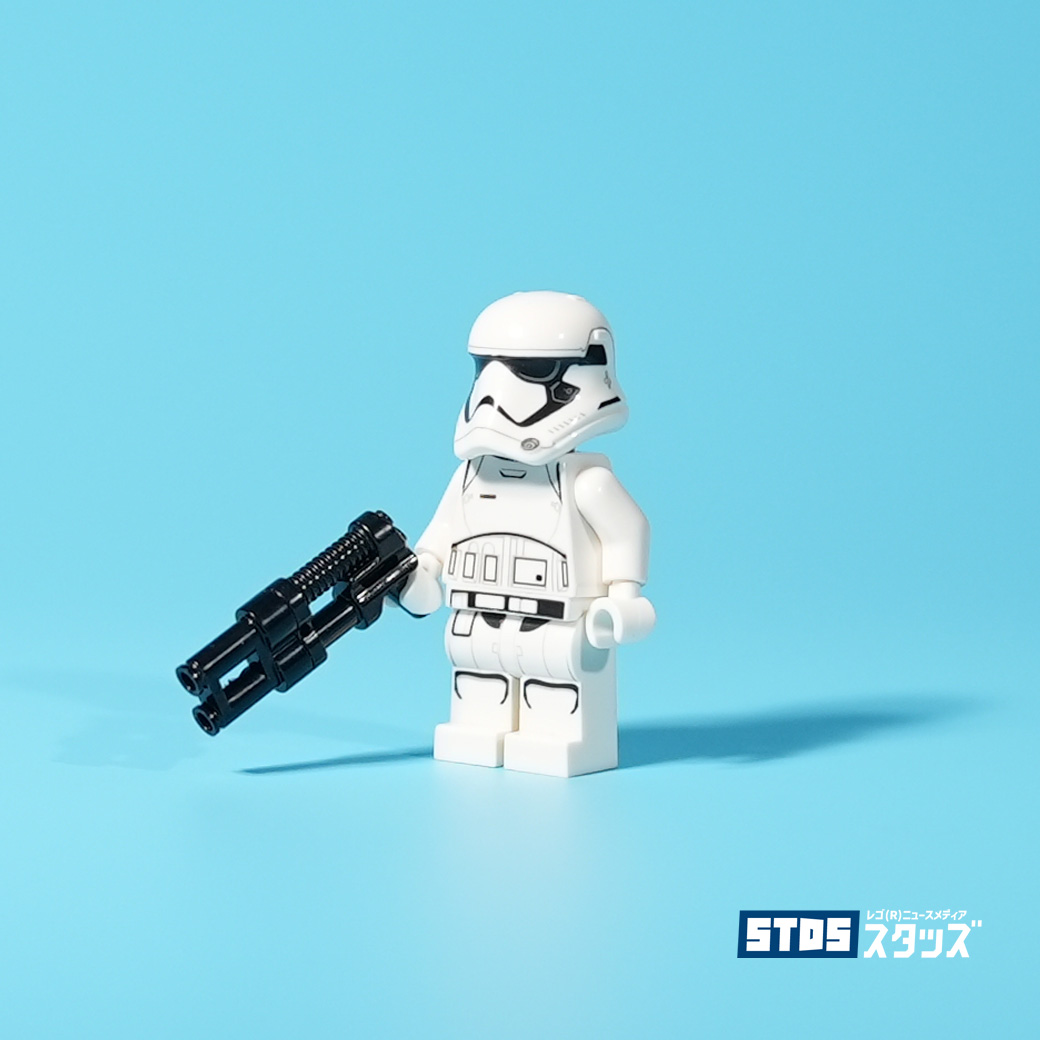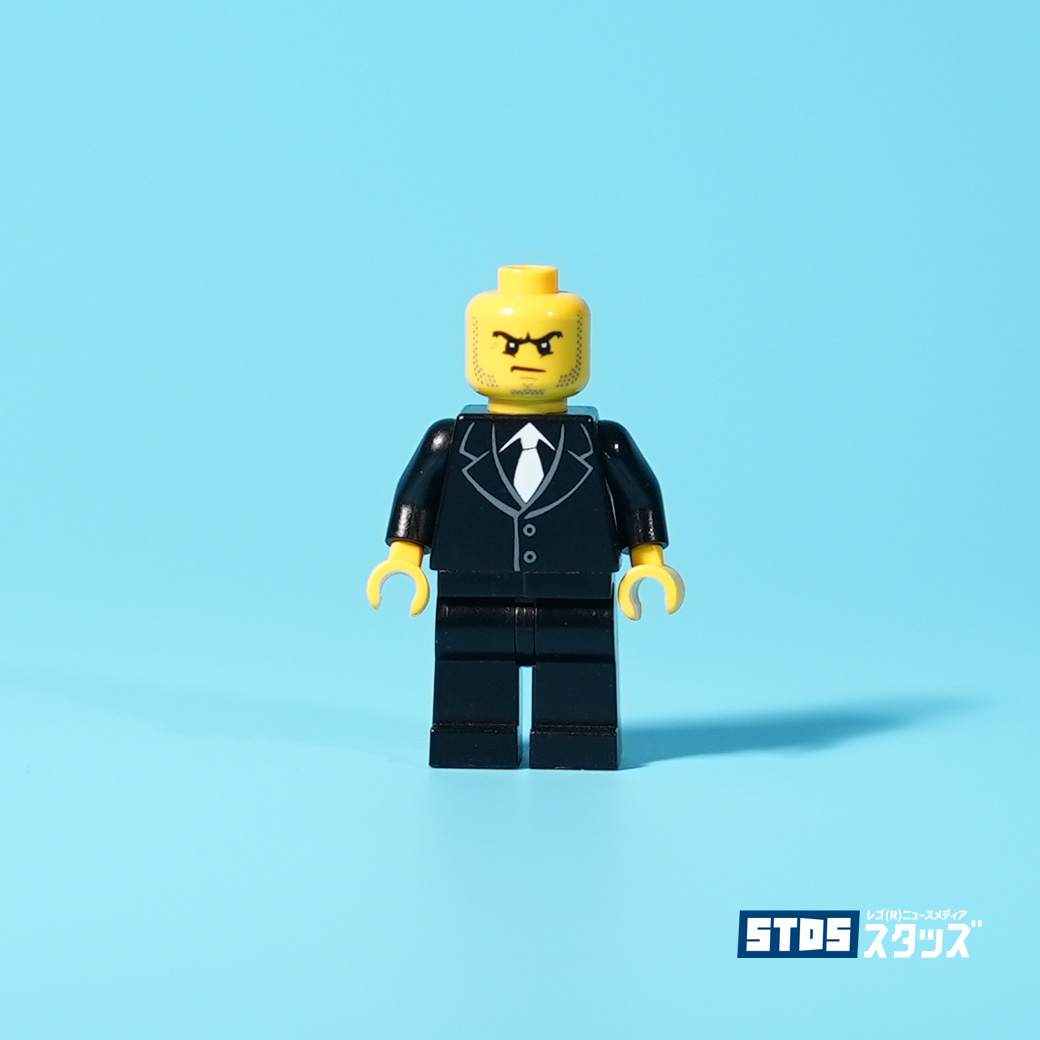 I got you!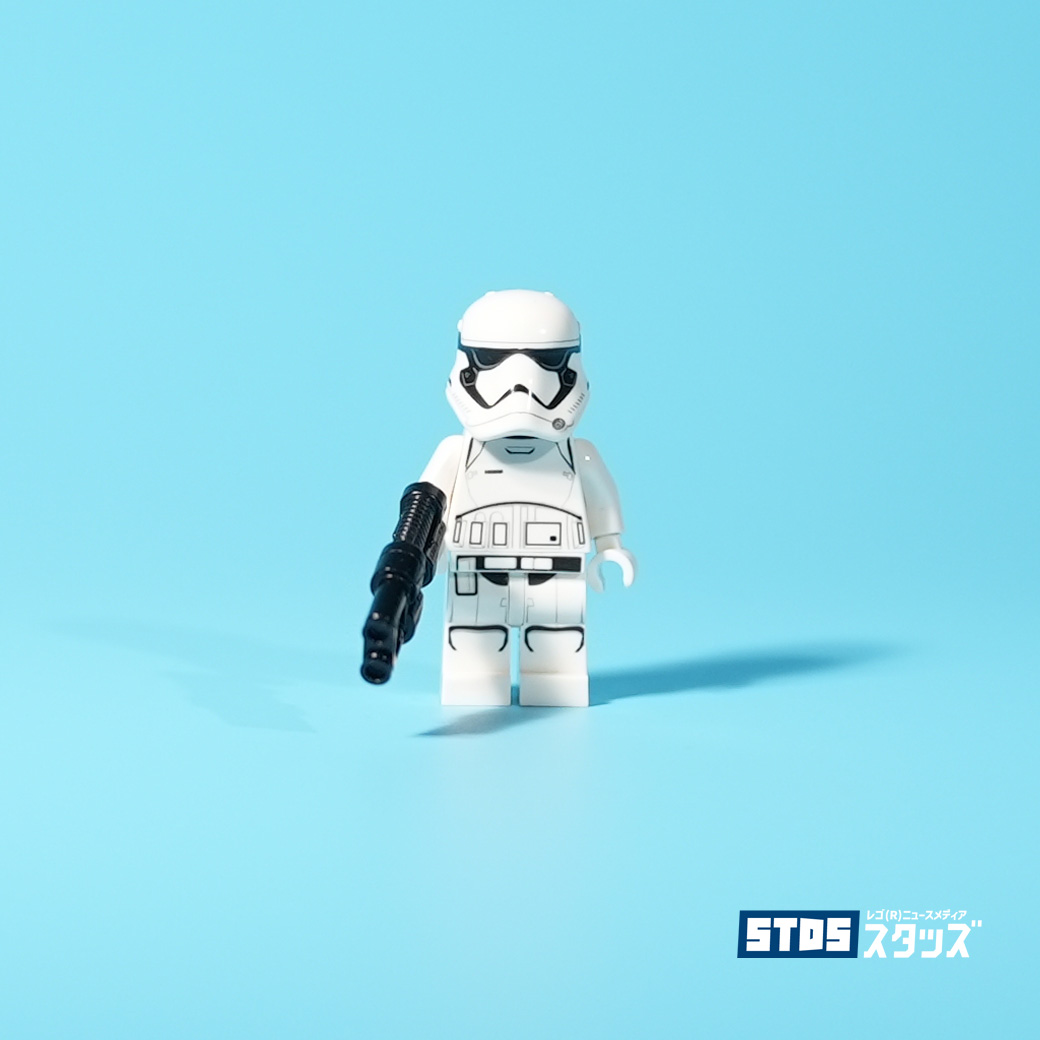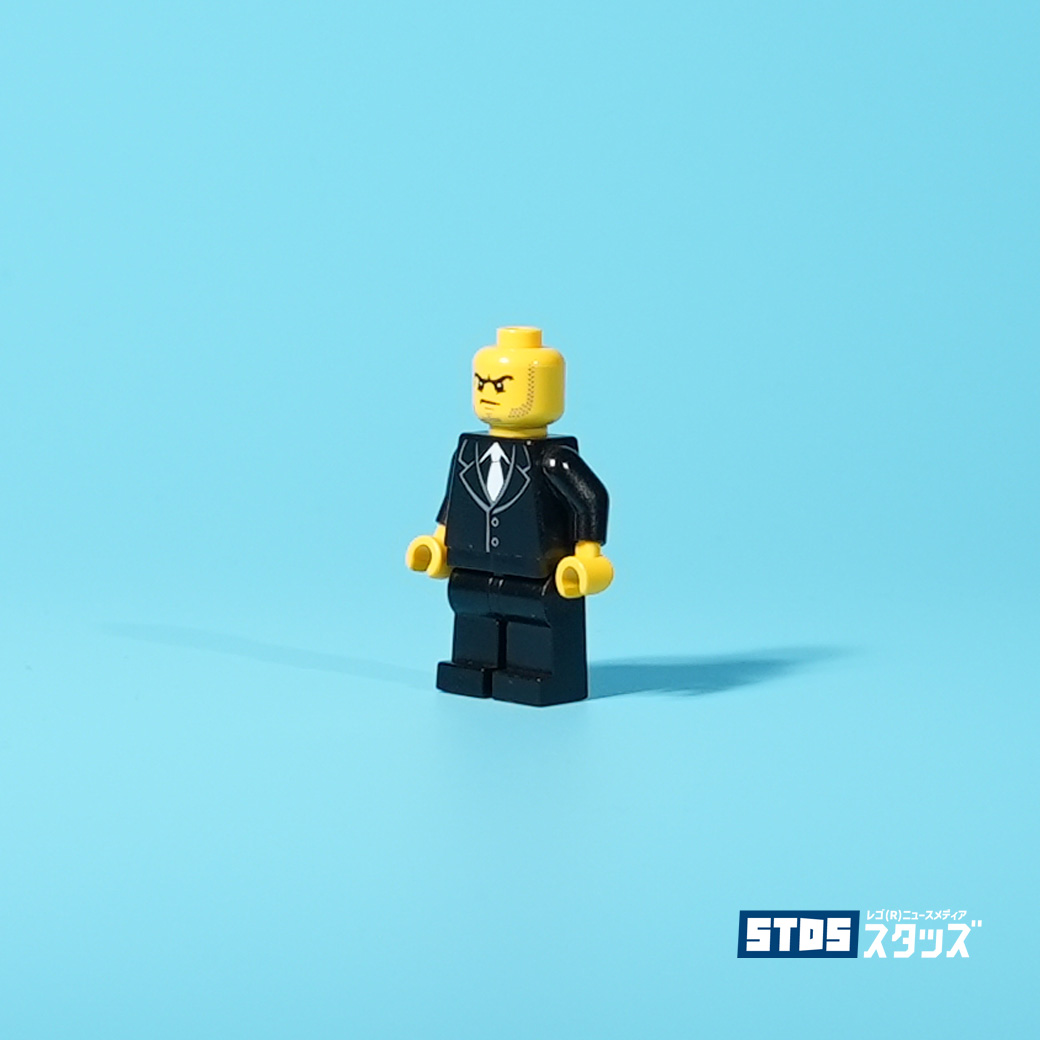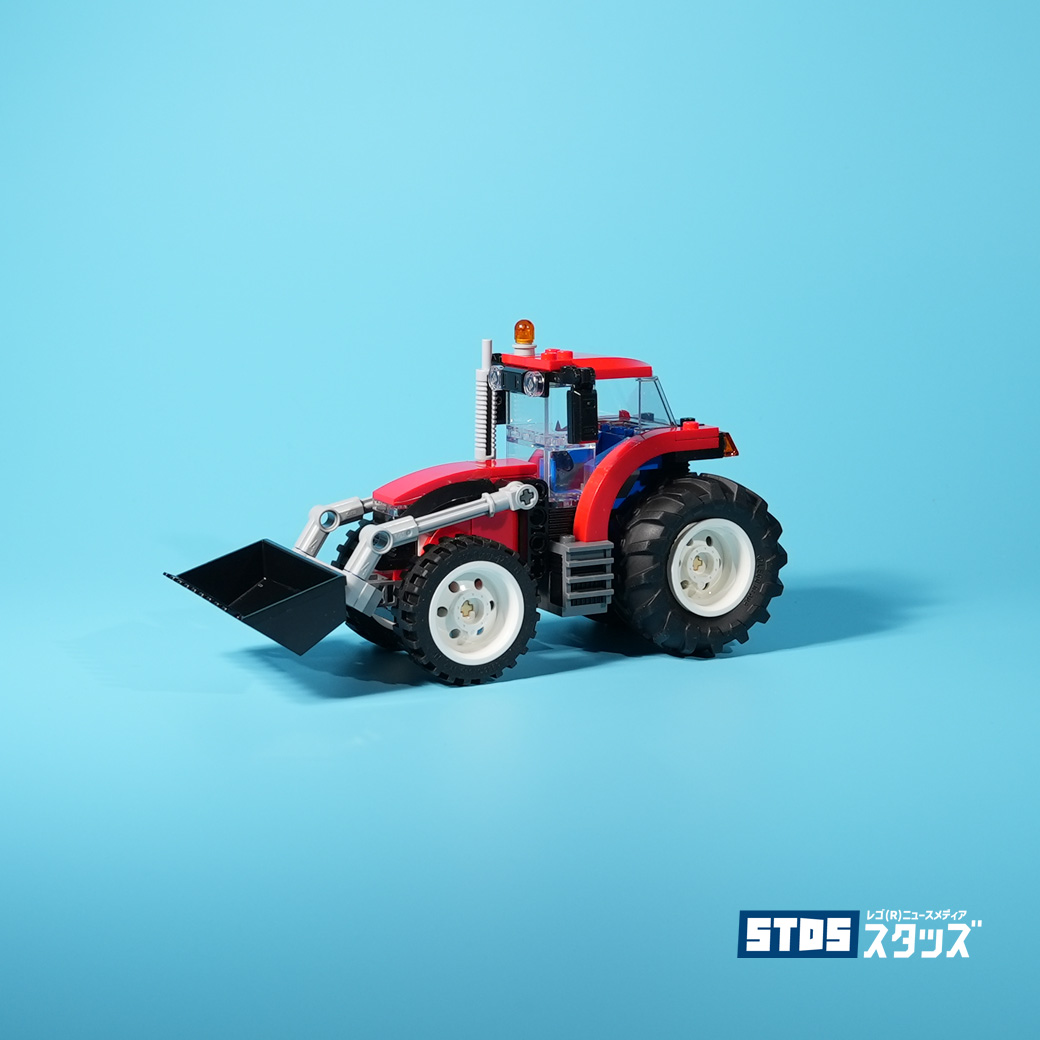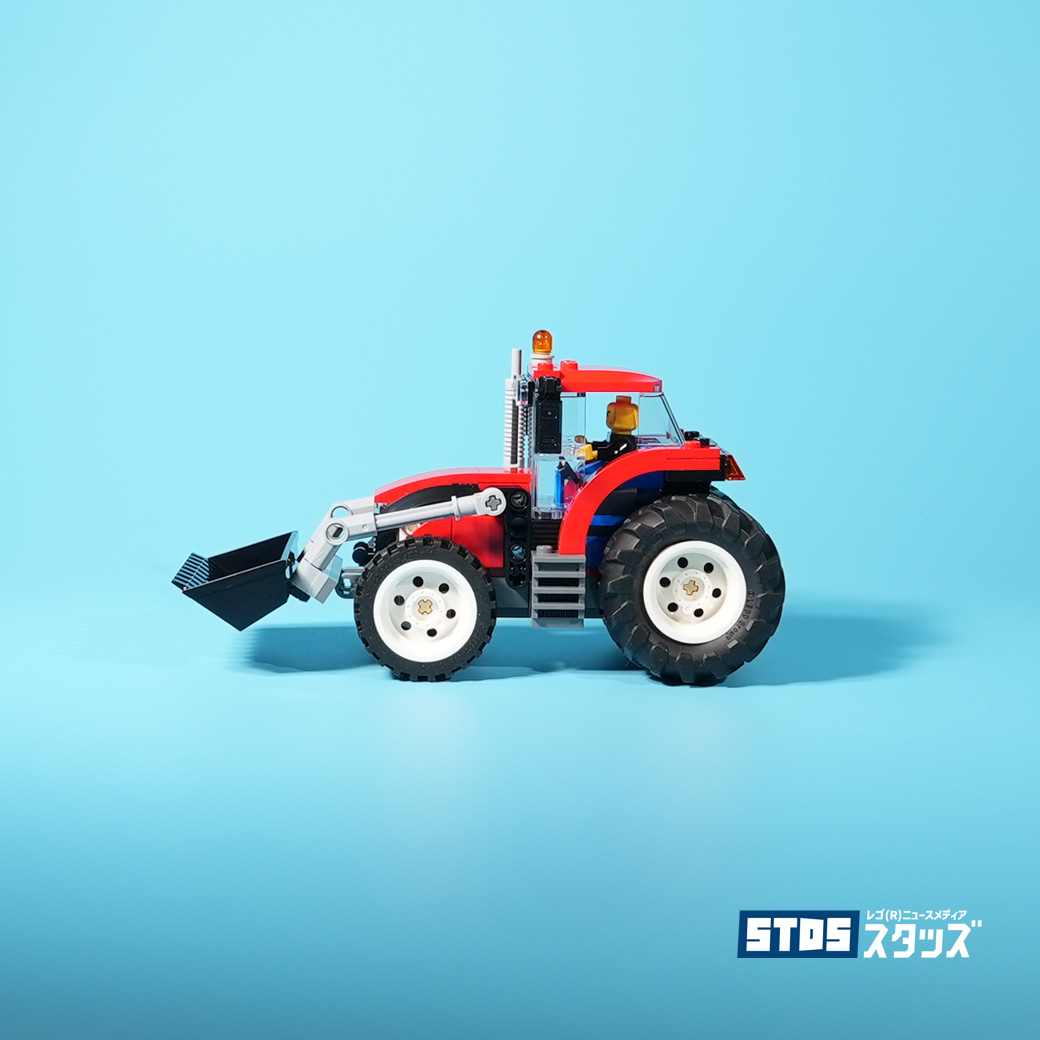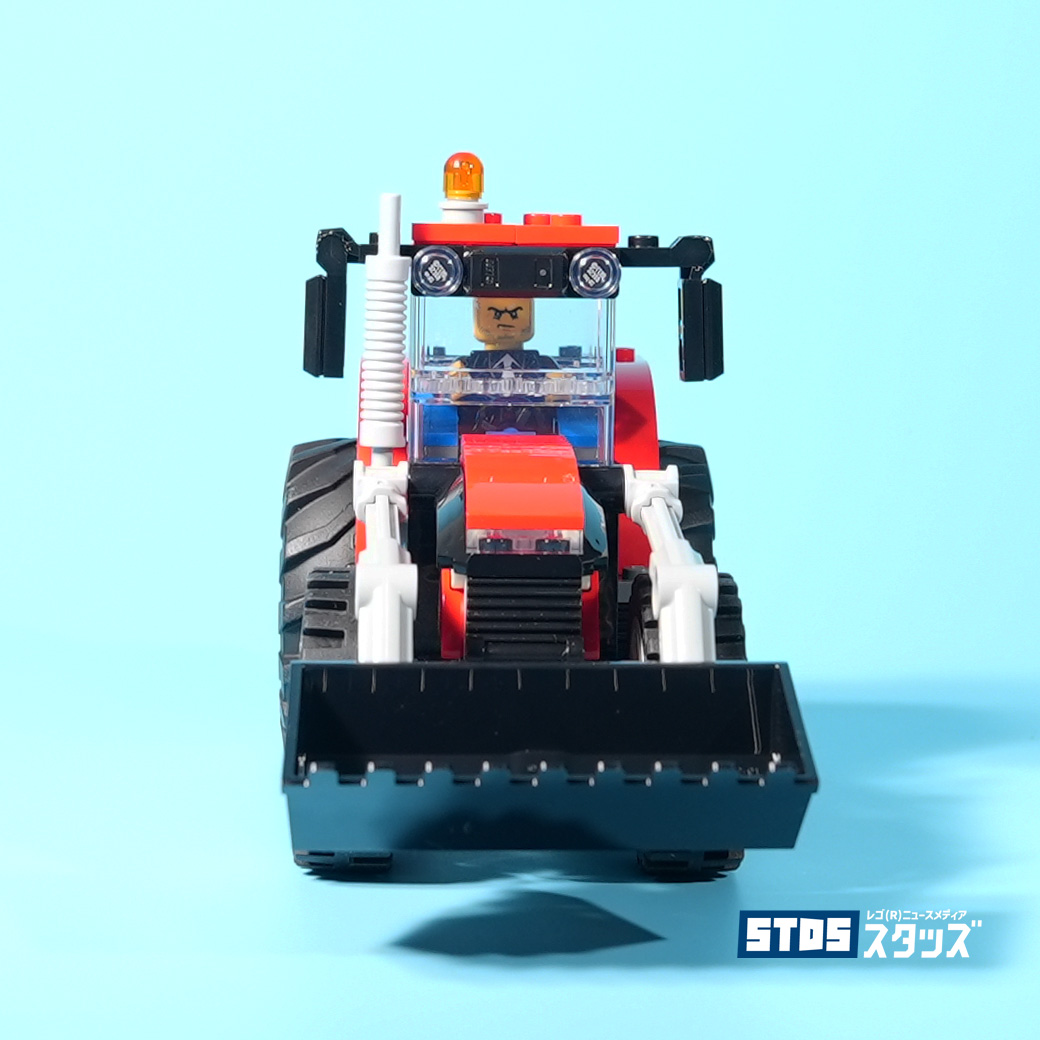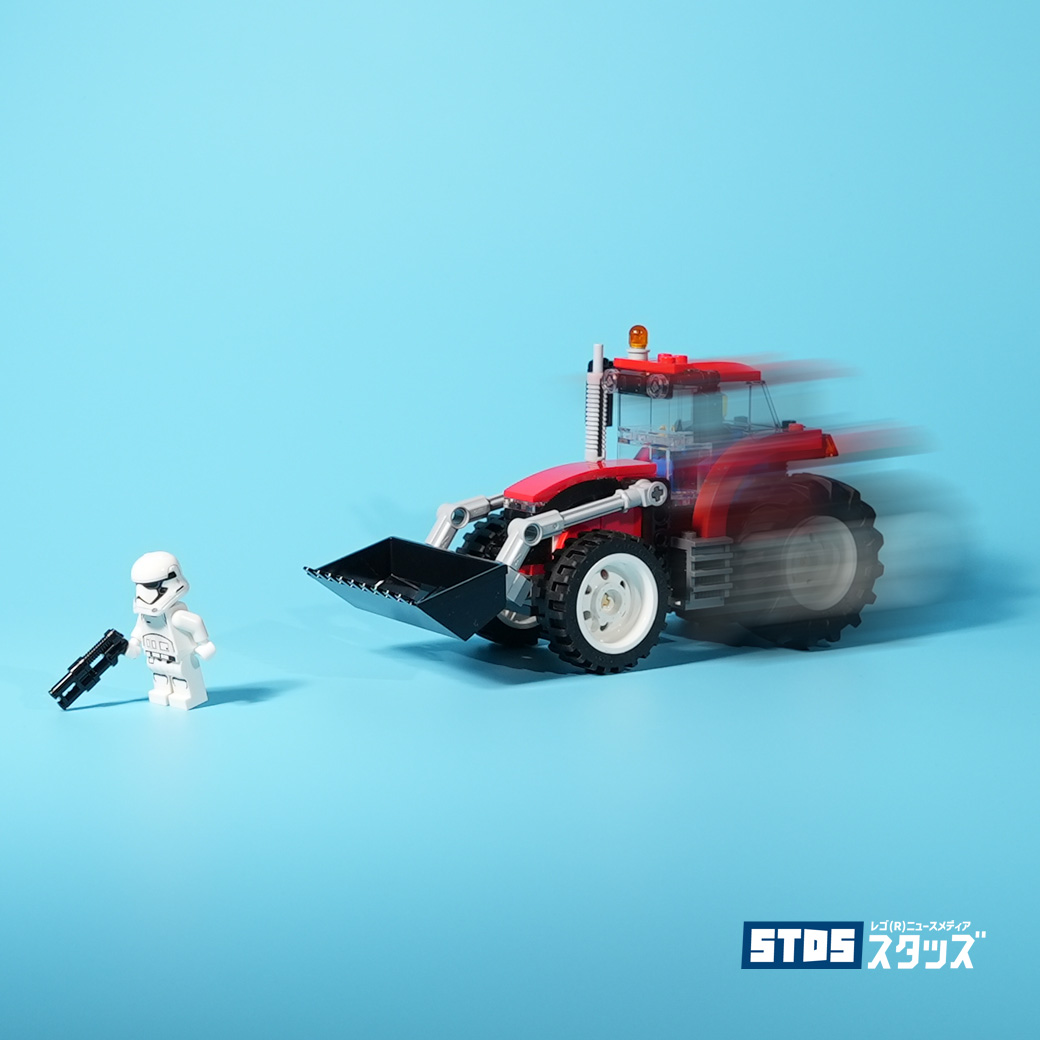 Adios.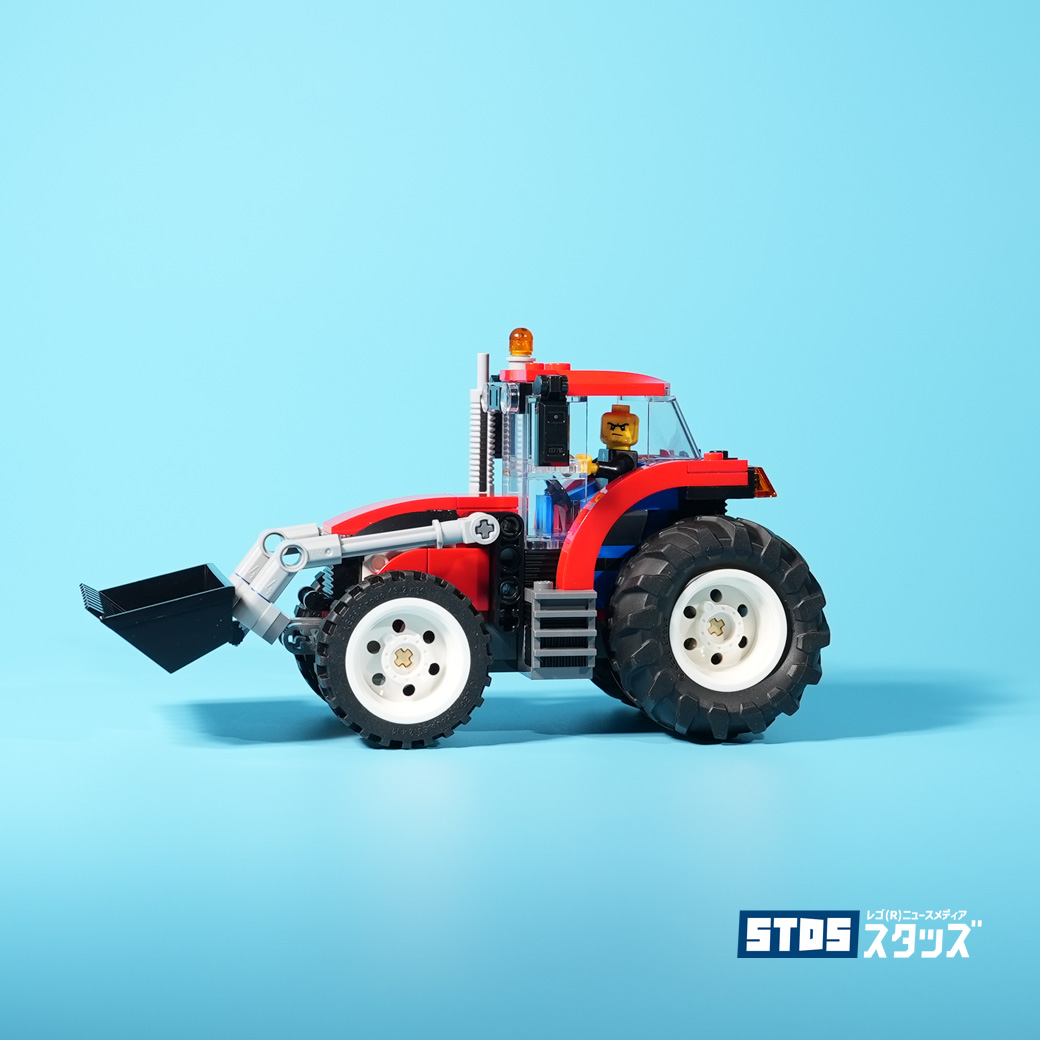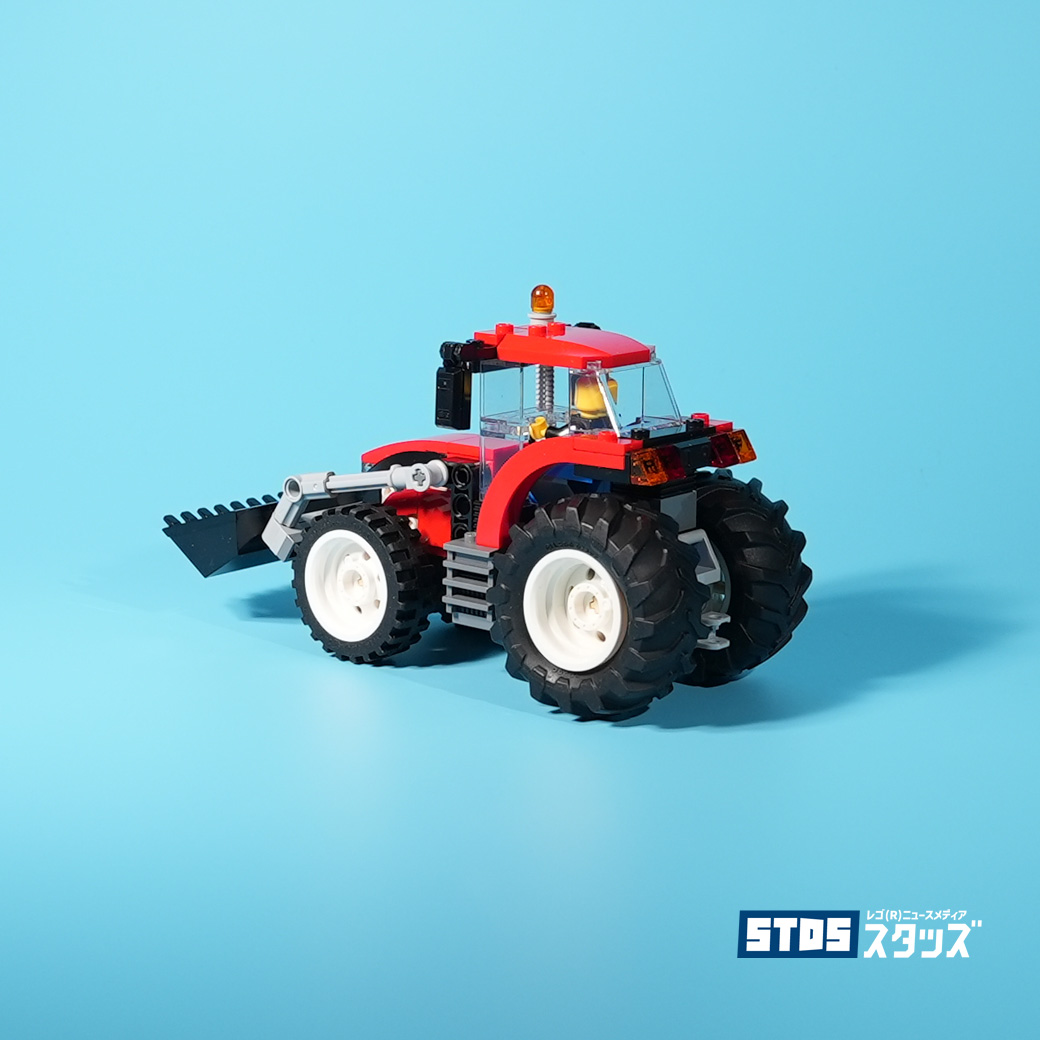 Result
I did not have any problems or dissatisfaction with the purchase of the Amazon Outlet "exterior replacement" LEGO (R) brick product.
Tractors are cool with big tires and can move buckets boldly. A lot of accessories such as minifigures are also included, making it a playable set.
Farms and ranches are not so major categories in LEGO (R) City, so it can be said that it is a valuable set in that sense. We recommend getting it while you can buy it at a reasonable price!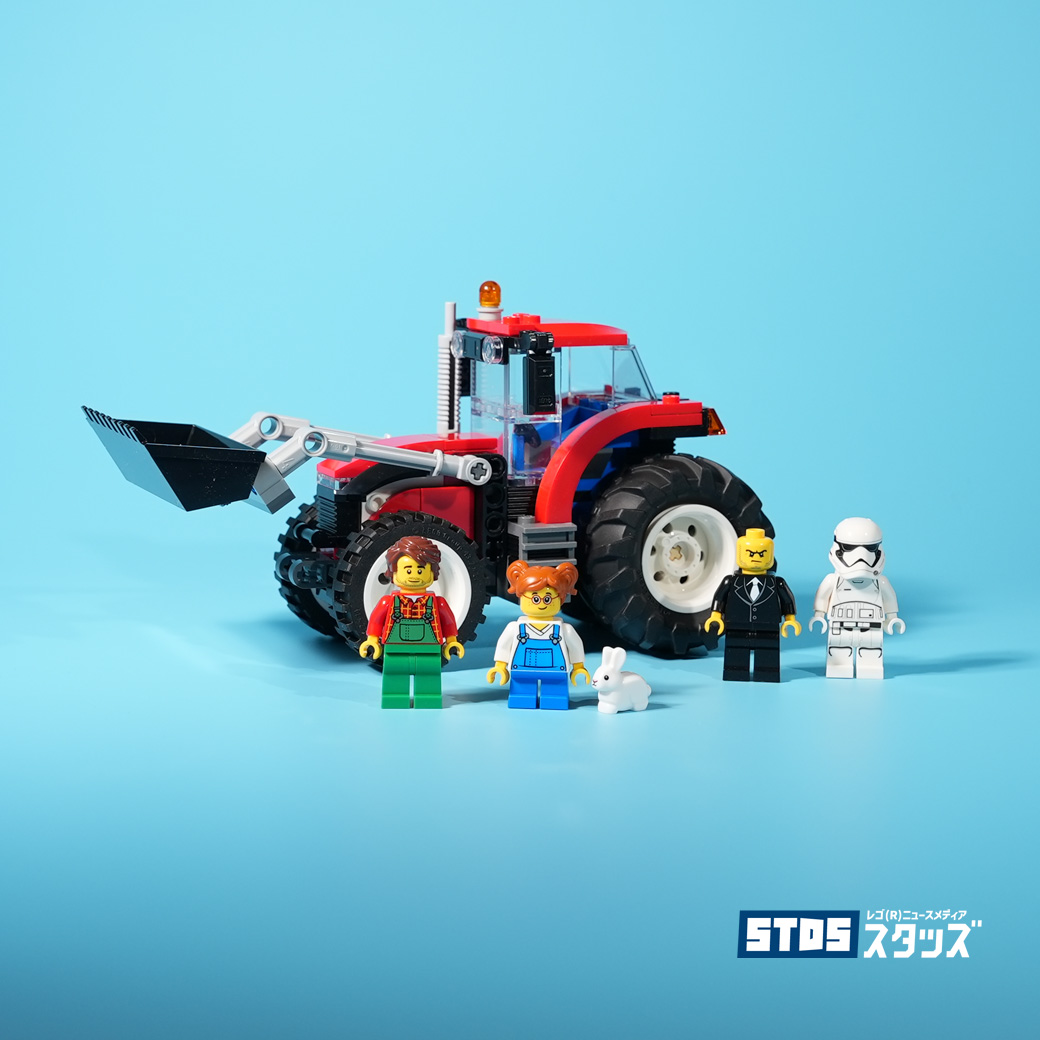 As for outlets, next time I would like to purchase a product called "Scratches on the product body" and verify the degree of damage.
Large Rear Tires
This cool tractor toy comes with lots of realistic features, including large rear tires, tipping loader bucket and a raisable boom.
Read Our LEGO Review
LEGO Review
Read Our LEGO Entertaining Review!In addition to product reviews, there are many unique reviews that are especiall[…]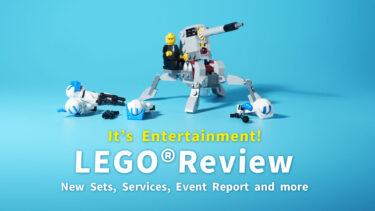 LEGO CITY News
LEGO(R) CITY Check all the latest information at once! On this page, we will extract and deliver only the latest inf[…]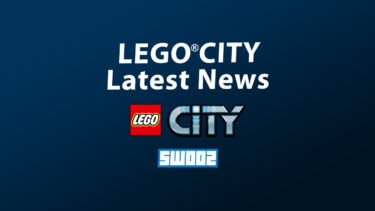 This article includes affiliate links and I earn from qualifying purchases.