21338 A-Frame Cabin | LEGO(R)IDEAS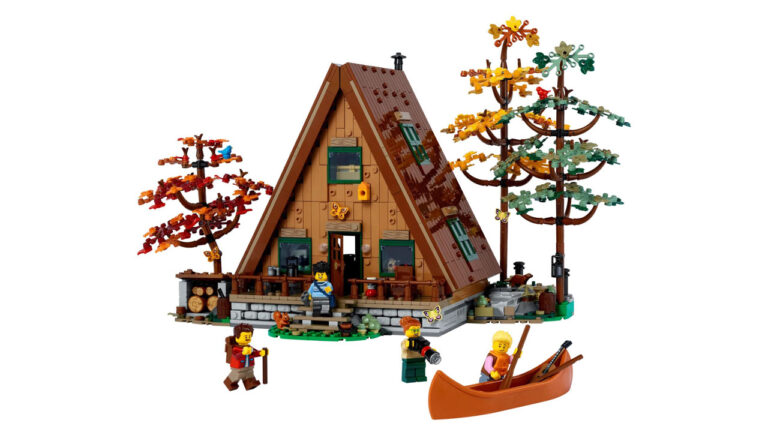 Images
LEGO(R)Set 21338 Specification
Take time out to explore the simple pleasures of life in the countryside with this collectible LEGO® Ideas display model of an A-Frame Cabin (21338).
The iconic, steeply angled roof is easily detached for access to the detailed interior. The bedroom on the upper level and the living area, study and kitchenette on the lower level are full of accessories to create a cozy atmosphere. The set also includes 3 colorful trees that can be connected to create an island, plus a canoe.
Delightful gift idea
Bring the idyllic rural scene to life with 4 customizable minifigures and 11 animal figures, including 2 new-for-February-2023 moths. An ideal gift for lovers of nature or architecture, this building kit comes with instructions to guide every step of your creative experience.
Buildable models for adults
Welcome to your zone. LEGO Sets for Adults is a carefully curated collection of top-quality models. Whatever your passion, there is a mindful building project waiting for you.
LEGO® Ideas A-Frame Cabin (21338) display model – Escape the everyday and feel closer to nature as you build a detailed LEGO brick version of a classic A-Frame Cabin rural home
4 customizable minifigures and 11 animal figures – Mix-and-match elements to create 4 minifigures, plus 2 moths, 2 butterflies, 2 frogs, 2 birds, an otter, a spider and a squirrel
Cabin packed with accessories – The brick-built roof is detachable for easy access to the bedroom on the upper level and the living area, study and kitchenette on the lower level
3 buildable trees and a canoe – Place the trees separately around the cabin or connect them to create a small island that the minifigures can reach using the canoe
Gift idea for adults – Treat yourself or give this 2,082-piece set as a birthday, holiday or surprise gift to a lover of the great outdoors, nature, architecture or building with LEGO® bricks
A display piece for your home or workplace – The buildable A-Frame Cabin model measures over 9.5 in. (24 cm) high, 8 in. (21 cm) wide and 9 in. (22 cm) deep
Step-by-step guide – Includes an illustrated booklet featuring interviews with the set's fan designer and LEGO® designers, plus instructions to guide every step of your hands-on building experience
The LEGO® fans' choice – This collectible model for adults is one of a diverse range of LEGO Ideas sets, each created by a fan designer, voted for by LEGO fans and produced by the LEGO Group
High quality – LEGO® bricks satisfy rigorous industry quality standards to ensure that they connect simply and securely for robust builds
Safety assurance – LEGO® components are dropped, heated, crushed, twisted and carefully analyzed to make sure that they comply with strict global safety standards
Experience the slow life
Reference
A-frame cabin is a design that passed the 2021 2nd LEGO (R) IDEAS review.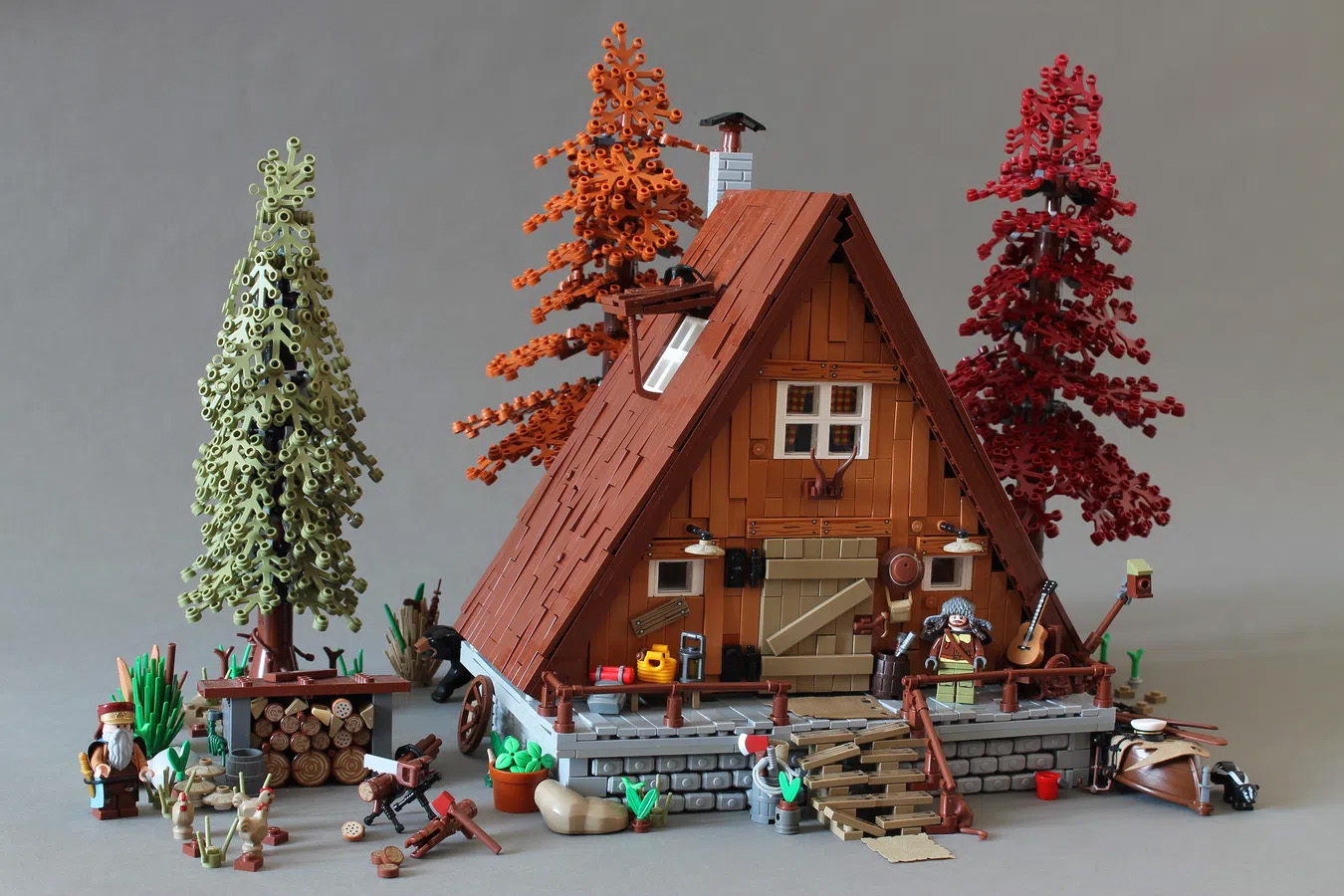 Check on LEGO.com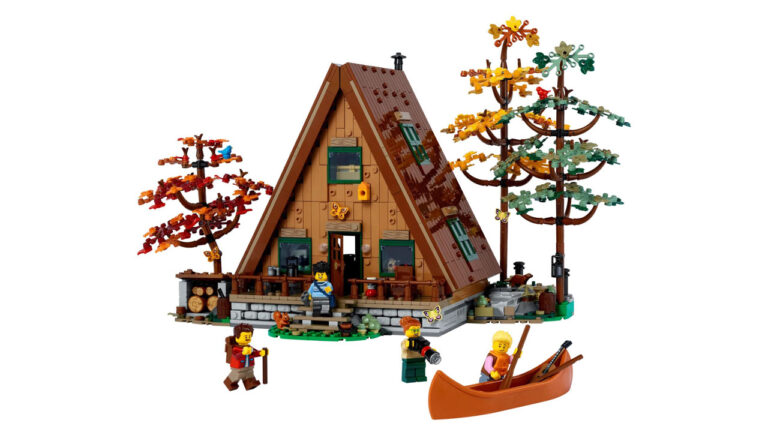 Swooz LEGO(R)News
This article includes affiliate links and I earn from qualifying purchases.