40581 BIONICLE® Tahu and Takua | LEGO(R)Bionicle, GWP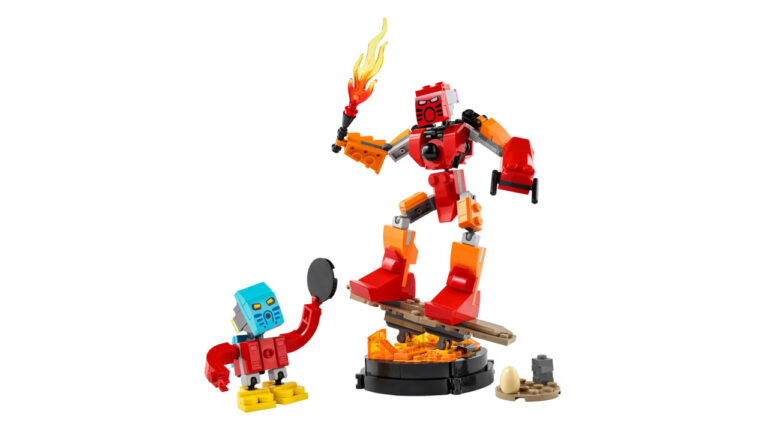 Images
LEGO(R)Set 40581 Specification
In 2001, The LEGO Group introduced a new theme that would become a sensation: BIONICLE®.
This story of mighty heroes with elemental powers took the world by storm, inspiring comics, novels, and movies. Now two of the theme's most popular characters return with this LEGO® Icons BIONICLE Tahu and Takua (40581) set.
The articulated action figures come with a fire sword and a disc-thrower accessory. The set also includes a lava display stand, so you can pay tribute to BIONICLE in your home or office.
Get reacquainted with heroes – Tahu and Takua are articulated action figures of iconic heroes from the LEGO® BIONICLE® theme, complete with a fire sword and a disc thrower
Watch them surf on lava – The set includes a lava display stand, allowing the duo to surf on the rivers of molten lava that flow from the Mangai volcano
Dimensions – This product measures over 5 in. (13 cm) high and 2 in. (6 cm) wide
Check on LEGO.com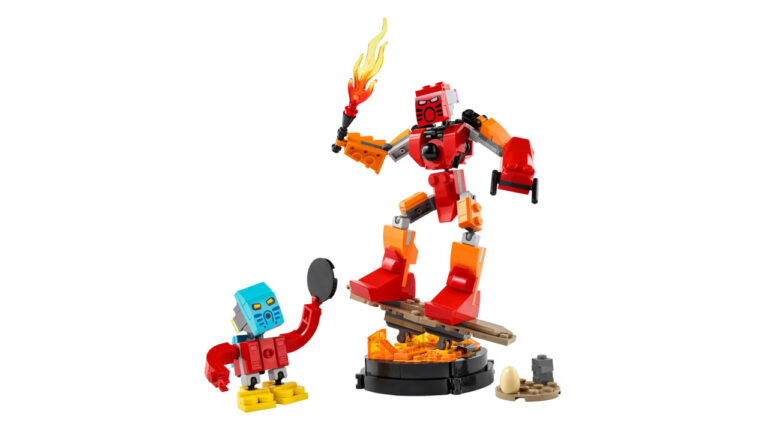 Swooz LEGO(R)News
This article includes affiliate links and I earn from qualifying purchases.