Did you know about the relationship between Google and LEGO(R) bricks?
There's hardly anyone left who doesn't know about the internet giant, "Google." It's almost inconceivable to imagine life without Google's services.
Google was founded as a private company on September 27, 1998, and it has since experienced rapid growth. As of 2023, it's safe to say that Google has achieved a level of influence that could be described as "world domination."
But did you know?
"Google's very first server was made out of LEGO(R)!"
"And not just any LEGO(R) bricks, but DUPLO!"
What Did the Actual Server Look Like?
Back in 1996, when Google founders Sergey Brin and Larry Page were students at Stanford University, they assembled a server by connecting ten 4GB hard drives. What makes this unique is that they used LEGO(R) DUPLO bricks.
The image below shows how this LEGO(R) DUPLO server was displayed underground at Stanford University's Gates Computer Science Building from 2003 to 2010.
By the way, the "Gates" in "Gates Science" is named after Bill Gates, who donated $6 million as construction funding for the building.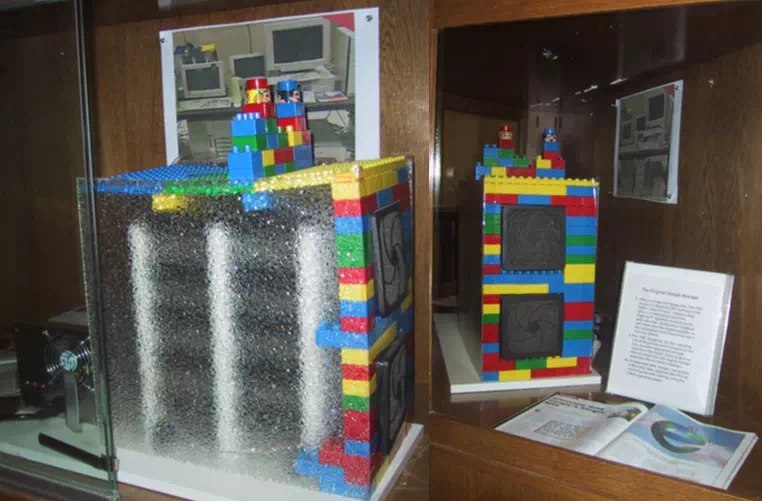 ©Stanford University
Permanent Exhibition at Stanford University
Since 2010, it has been permanently exhibited in another building on campus, the Jen-Hsun Huang Engineering Center.
Isn't it surprising to think that all of Google began with this tiny LEGO(R) DUPLO server?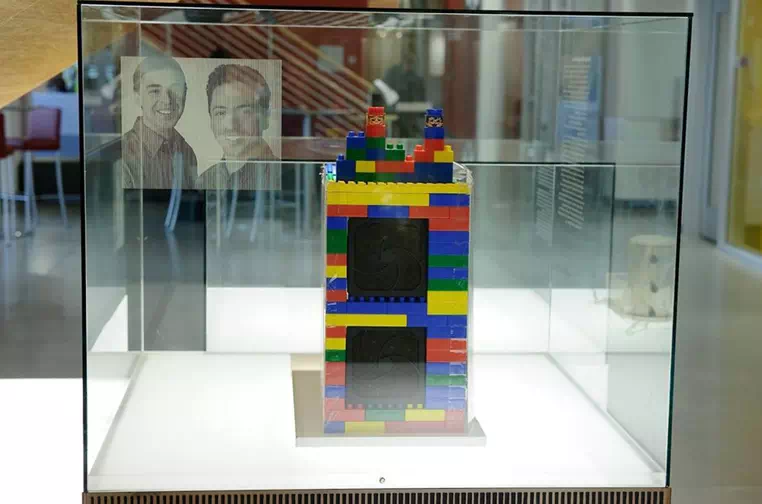 ©Stanford University
Why Did They Choose LEGO(R) DUPLO?
The exact reason why the two founders of Google chose LEGO(R) DUPLO for building their first server remains elusive, but it might have been due to its larger size and ease of handling. They would have likely been able to assemble a server rack in a shorter time using LEGO(R) DUPLO bricks compared to regular-sized LEGO(R) blocks.
Did They Play with It as Kids?
Considering their exceptional abilities, there's a high probability that they played with a large quantity of LEGO(R) bricks, including LEGO DUPLO, during their childhood. It's possible that they kept them at home rather than discarding them.
If they were considering acquiring a large quantity of DUPLO for server rack assembly, even second-hand pieces might not have been particularly cheap.
Summary of Impressions
Whether they already had LEGO(R) bricks or had to acquire them for server assembly, it's likely that the great minds of America appreciated the sense of humor in using LEGO(R) bricks instead of buying a sturdy metal frame.
It's truly remarkable that the world-renowned IT giant, Google, was supported by the LEGO(R) bricks known for their exceptional quality!
Google's Unwavering Influence
While some argue that Google's influence has waned due to the rise of social media and conversational AI, based on nearly 15 years of experience in operating web media and shop websites, as of 2023, such claims seem like nothing more than the rhetoric of Google detractors.
Feeling Inspired to Build a Server Rack with LEGO(R) Bricks?
If you've been inspired to purchase LEGO(R) DUPLO and try building a server rack, we recommend the official LEGO(R) Shop Store!
Best Place to buy LEGO Products
Limited, New, Best Sets. You can find every LEGO sets here.
Follow Us!
We(swooz/stds) provide the latest updates on all things LEGO(R) on platforms like X (formerly Twitter) and YouTube.
Please follow us for more information across various LEGO(R) brick themes. Thank you for your support!!
LEGO New Products Summary
Related Post
Check the All New LEGO Products Information Here!All information for LEGO's official release, leaks, release schedule,[…]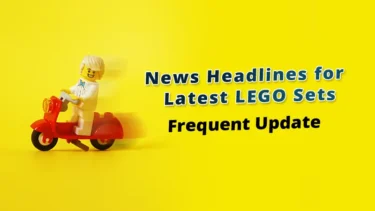 Check All LEGO Promotions
Check All LEGO Promotions
The latest News for LEGO Sale, Promotion, GWP.We post the latest LEGO sale, campaign, promotion, GWP information of […]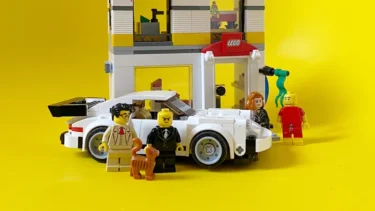 This article includes affiliate links and we earn from qualifying purchases.