2022 LEGO (LEGO) poly bag new product released.
The package looks like a traditional plastic bag, not a paper bag.
Polybag for 2022
Polybags are expected to be distributed as GWP in various stores.
30434 Aston Martin Valkyrie AMR PRO
30333 Duplo My First Elephant
30416 Friends Market Stall
30417 Friends Garden Flower and Butterfly
30432 Minecraft The Turtle Beach
30433 Technic Volvo Wheel Loader
30455 Batman Batmobile
30495 Star Wars・AT-ST | AT-ST
30560 Dots Pineapple Photo Holder and Mini Board
30562 Monkie Kid's Underwater Journey
30581 Creator Tropical Parrot
30582 Creator Birthday Bear
30585 City Fire Patrorl Vehicle
30587 City Police Robot Unit
30588 City Kid's Playground
30589 City Go-Kart Racer
30592 Ninjago Mini Thunder Raider
30593 Ninjago Lloyd Suit Mech
30594 Creator Rock Monster Truck
New Product Summary
New
Check the All New LEGO Products Information Here!All information for LEGO's official release, leaks, release schedule,[…]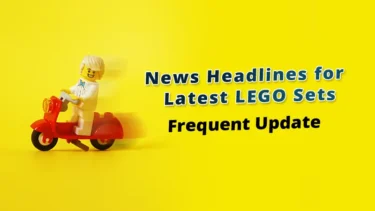 This article includes affiliate links and I earn from qualifying purchases.