Hokusai Katsushika's masterpiece "Thirty-six Views of Mount Fuji: The Great Wave off Kanagawa" is reproduced with Lego (R) art. Ukiyo-e is also popular in Europe, so I might have wished for it to be released earlier.
31208 Hokusai: The Great Wave
1,810 pcs | Age18+ | USD99.99/CAD139.99/AUD169.99/€99.99/£89.99 | Releasing January 1st, 2023
The price is also reasonable at $99.99, and personally, it is much better than the Lego (R) art products so far!
This set has been reconstructed as a new 1,810-piece LEGO® art set, using layers and elements of various shapes to express the lines and depth of Hokusai's original drawings. I was.
The size of the finished model is 52 cm wide and 39 cm high. A luxurious design that includes a frame and a frame mat between the frame and the picture. The wave part uses white leaf parts to create a slightly three-dimensional design with a feeling of splashing.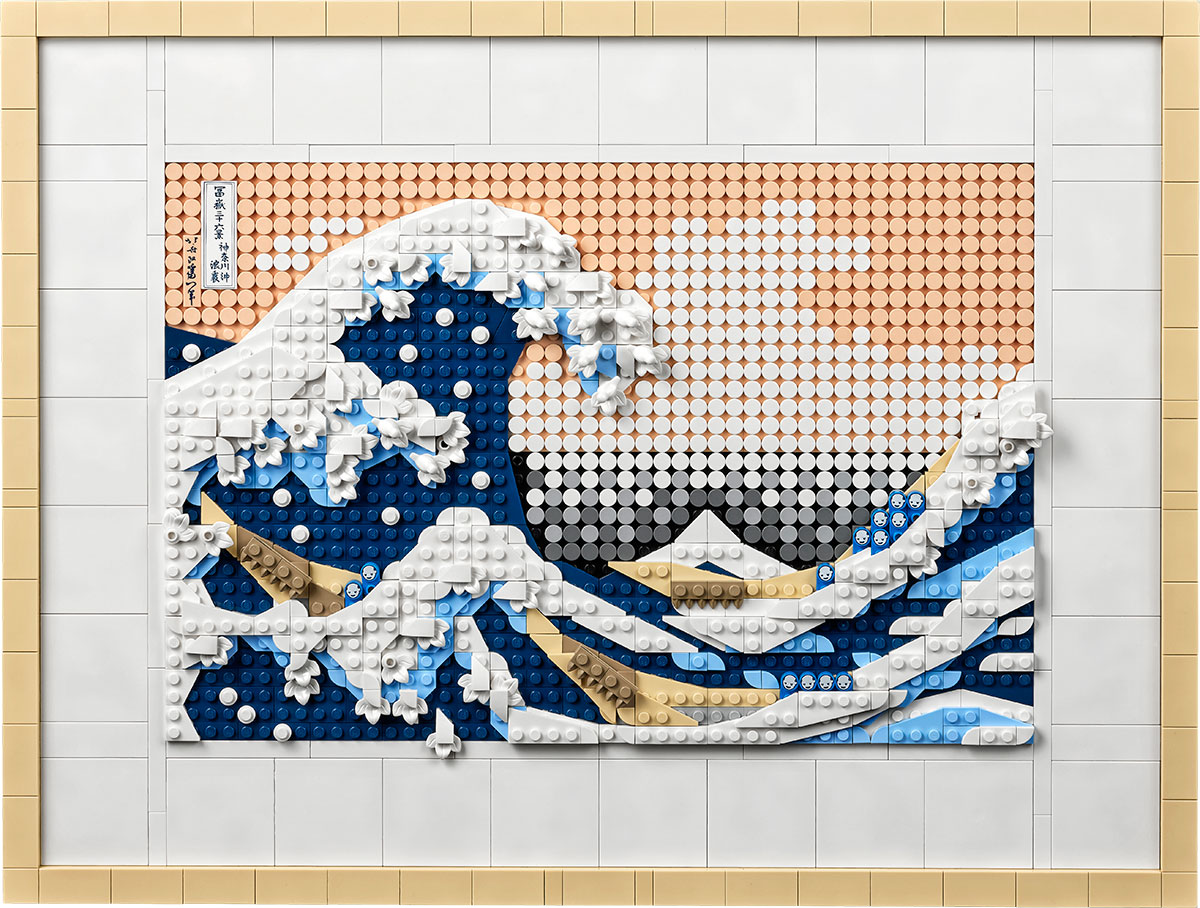 The sailors are reproduced with face print tiles!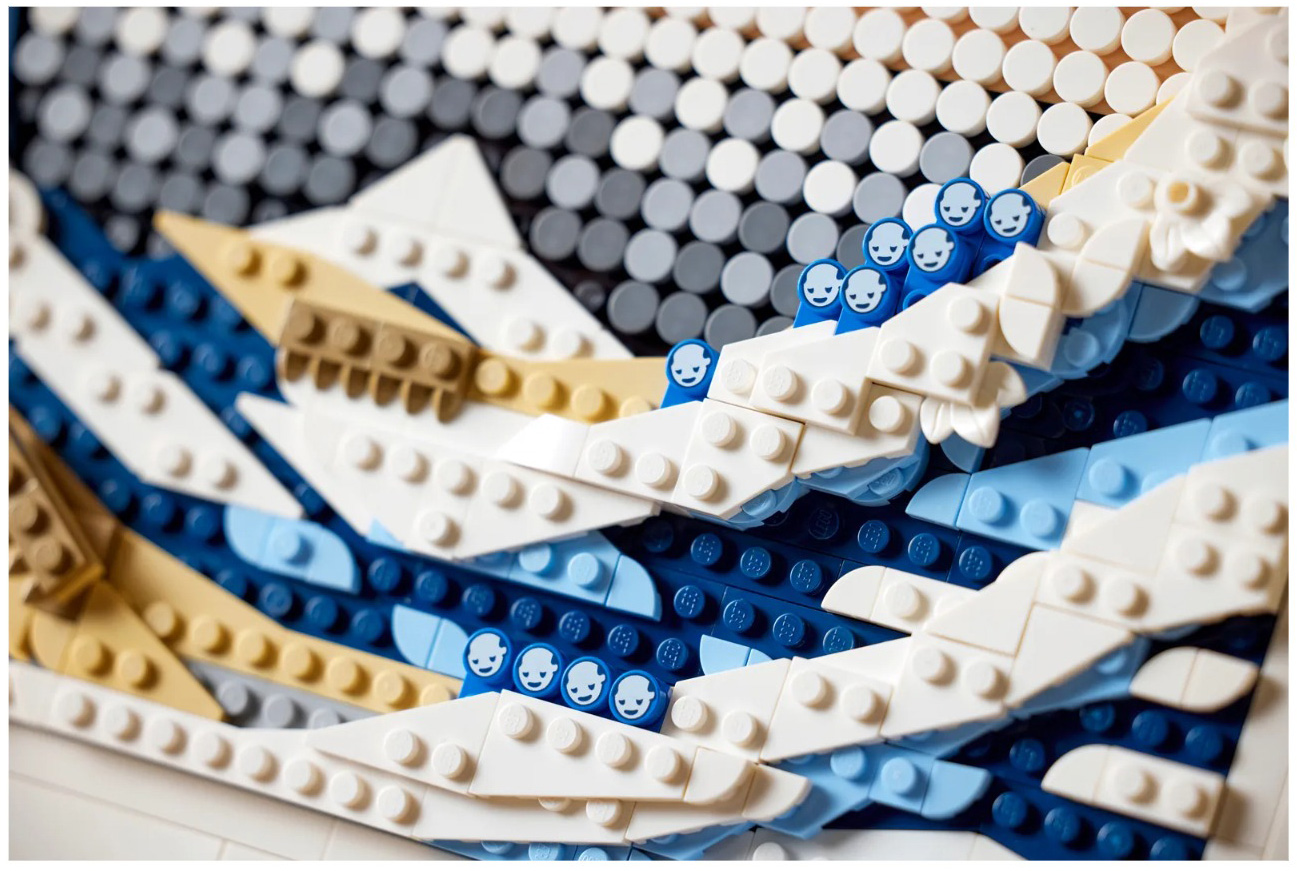 Mount Fuji, which represents Japan, is depicted. In 2023, when this set is released, Mt. Fuji will celebrate the 10th anniversary of its registration as a World Cultural Heritage Site.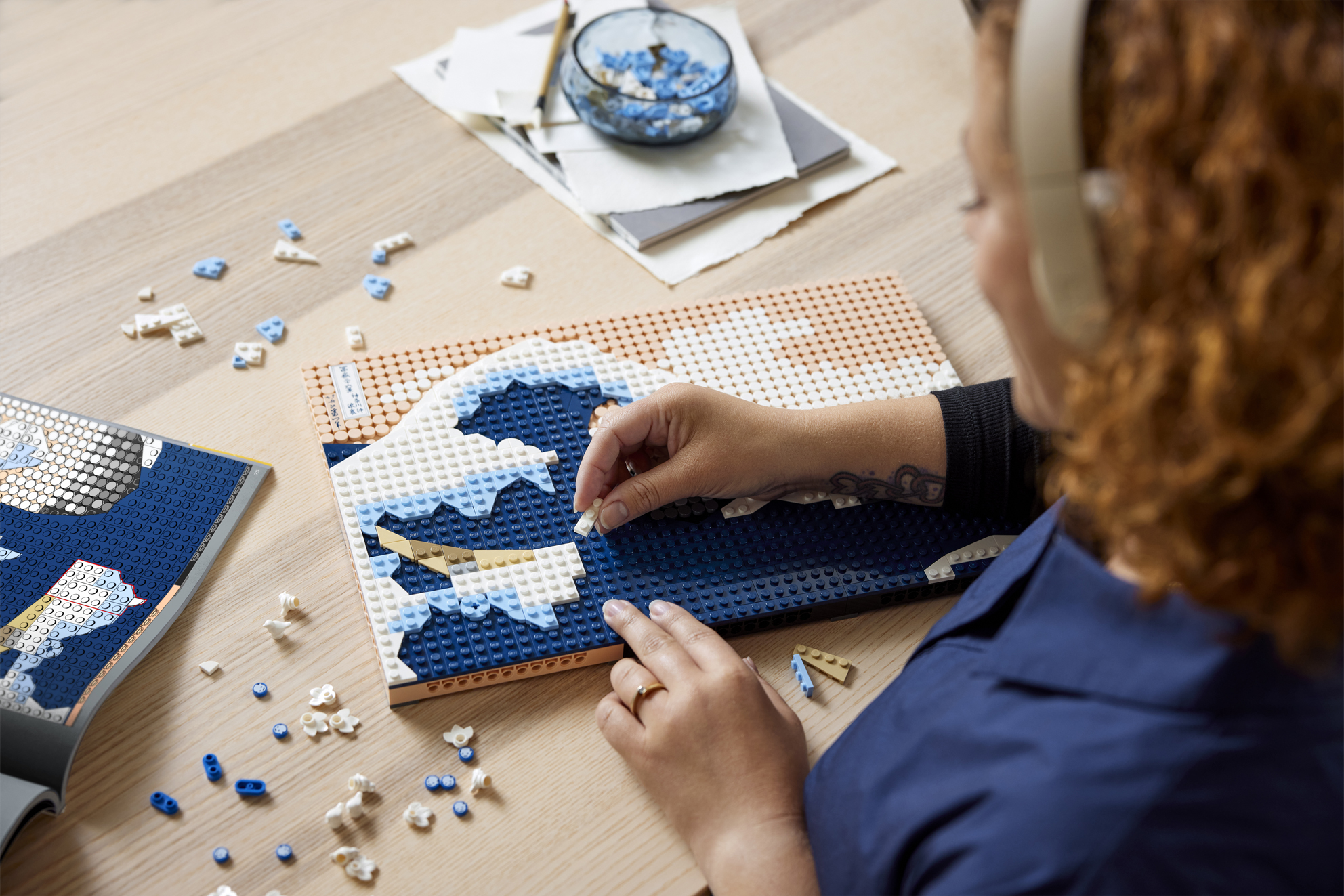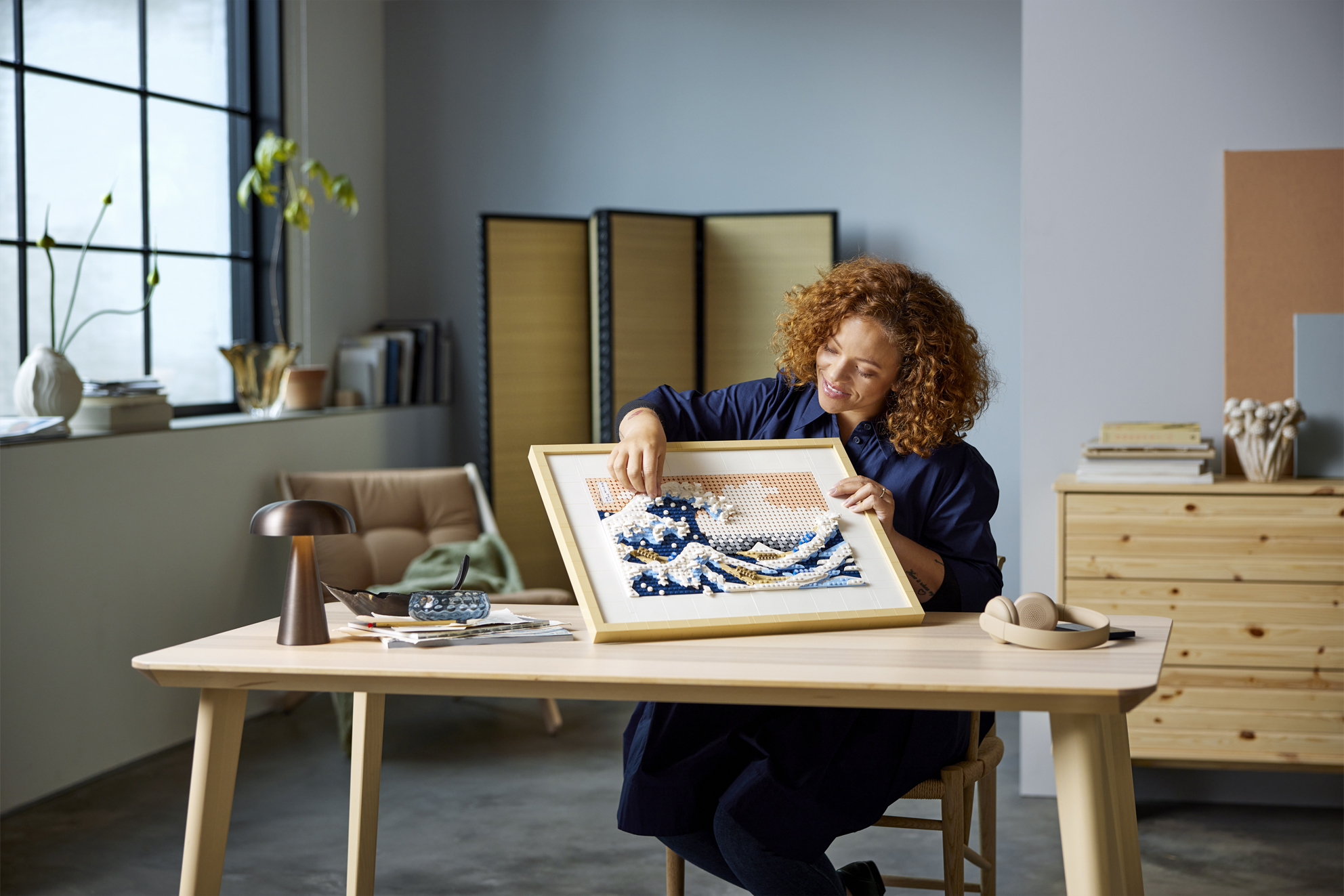 Celebrate a masterpiece – Bring to life (31208) Hokusai's The Great Wave with this incredible LEGO® Art dimensional wall art building set
Stunning display item – A 1,810-piece LEGO® hobby project for adults featuring 6 canvas plates, 2 hanger elements, a brick separator, and a decorative tile with Hokusai's signature
A treat for art lovers – Celebrate one of the most iconic artworks of the last two centuries, which you can display anywhere you choose
Enjoy the soundtrack – Scan theQR code to listen to a soundtrack tailor-made with content to enhance your time building this impressive piece of Japanese wall art
Gift for artists – This LEGO® Art set measures over 20.5 in. (52 cm) high and 15.5 in. (39 cm) wide, and makes a popular gift for anyone with a passion for famous art
Release Date January 1st, 2023 LEGO USD 99.99
Bring to life (31208) Hokusai's The Great Wave with this incredible LEGO® Art dimensional wall art building set
Release Date and Price
Scheduled to be released on January 1, 2023 at the LEGO (R) Shop official store.
The estimated prices are USD99.99, €99.99, £89.99.
Reference information: Thirty-six Views of Mt.Fuji The Great Wave off Kanagawa
The Thirty-six Views of Mt.Fuji is a collection of 46 prints by Hokusai Katsushika published in 1831, and the Great Wave off Kanagawa is the most famous of them.
Where did Hokusai see Mt.Fuji?
Fuji in the work is generally said to have been seen from off Honmoku, but there is also a theory that it was seen from Kisarazu in Chiba based on the size of the mountain, sense of distance, waves, ships, and Hokusai's diary. Influential.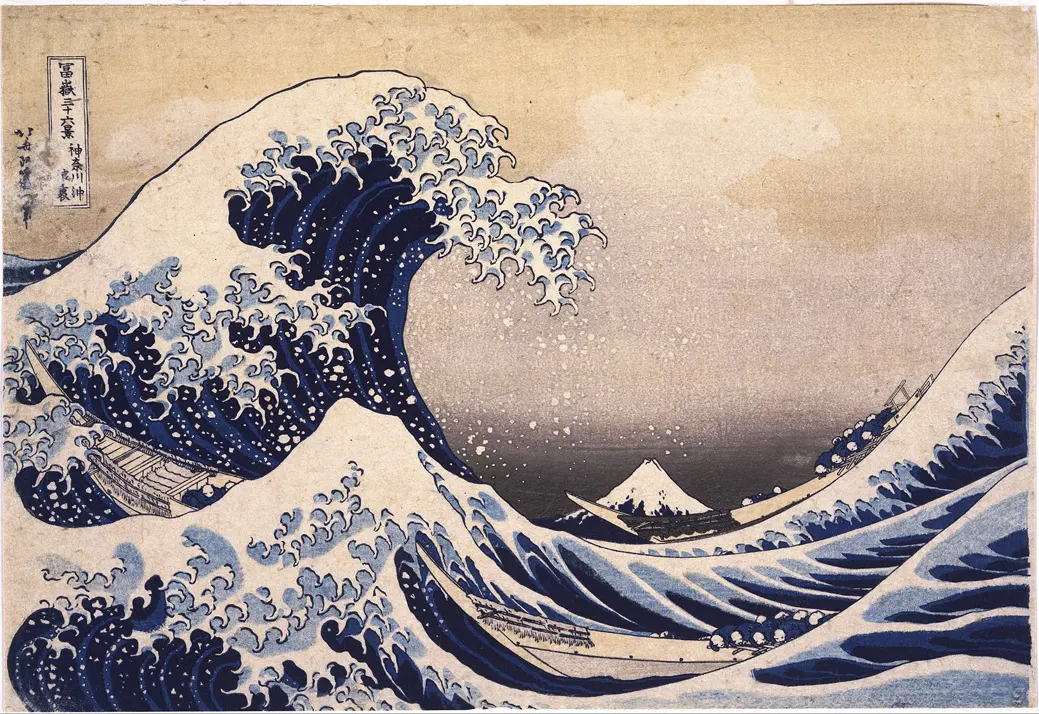 Source: Wikipedia
Check All LEGO (R) New Set
Lego (R) new product information summary
Check the All New LEGO Products Information Here!All information for LEGO's official release, leaks, release schedule,[…]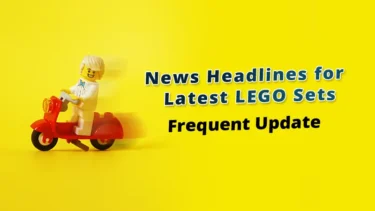 Lego
[random_rec][ads_rectangle]Latest LEGO News for JanuaryYou can check the latest LEGO (R) news and information in[…]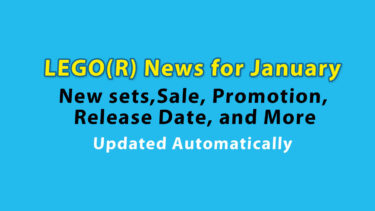 Lego
LEGO(R) ART Check all the latest information at once! On this page, we will extract and deliver only the latest info[…]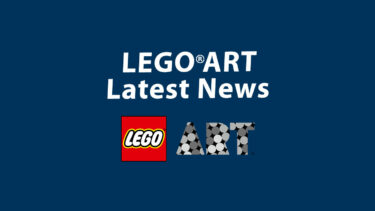 This article includes affiliate links and we earn from qualifying purchases.