Batman's new product teaser video released on LEGO official Twitter.
The words "Who Framed BATMAN?" Written in 1×1 round tiles in the style of Legoart are illuminated by searchlights.
Give us your best guess… pic.twitter.com/Wy4sChboik

— LEGO (@LEGO_Group) January 25, 2022
What Will be LEGO ART BATMAN Like?kind of product?
According to the SNS information so far, the product number is 31205, the price is $119.99, and the number of pieces is 4,167, which is a little large as ART.
It seems that Batman, The Joker, and Harley Quinn can be built, but it is undecided before the official announcement.
LEGO New Product Summary
Related Post
Check the All New LEGO Products Information Here!All information for LEGO's official release, leaks, release schedule,[…]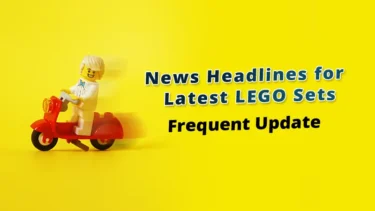 This article includes affiliate links and we earn from qualifying purchases.