Official Twitter account of Benelic LEGO(R)Store in Japan officially revealed 40580 Blacktron Cruiser.
GWP will be available on January 1, 2023.
40580 Blacktron Cruiser
Blacktron Cruiser | 356 Pieces | Ages 18+ | GWPwith purchase JPY23,500(approx.USD180) or more | $190 or more (approx. ¥25,200) | Distribution starts January 1, 2023
Black Tron's characteristic black fuselage, transparent yellow window, and modular structure are adopted.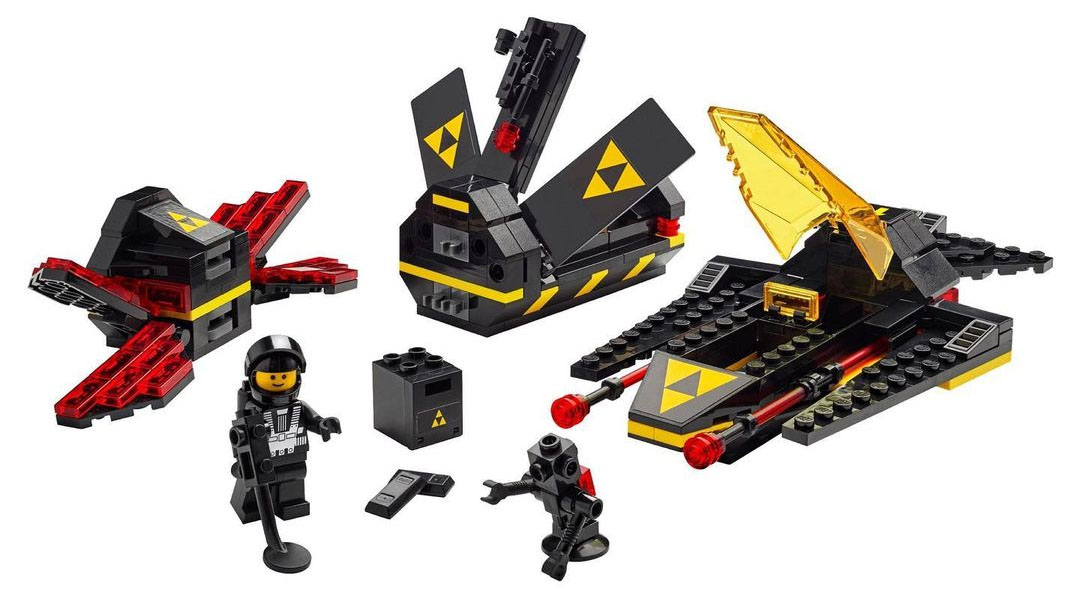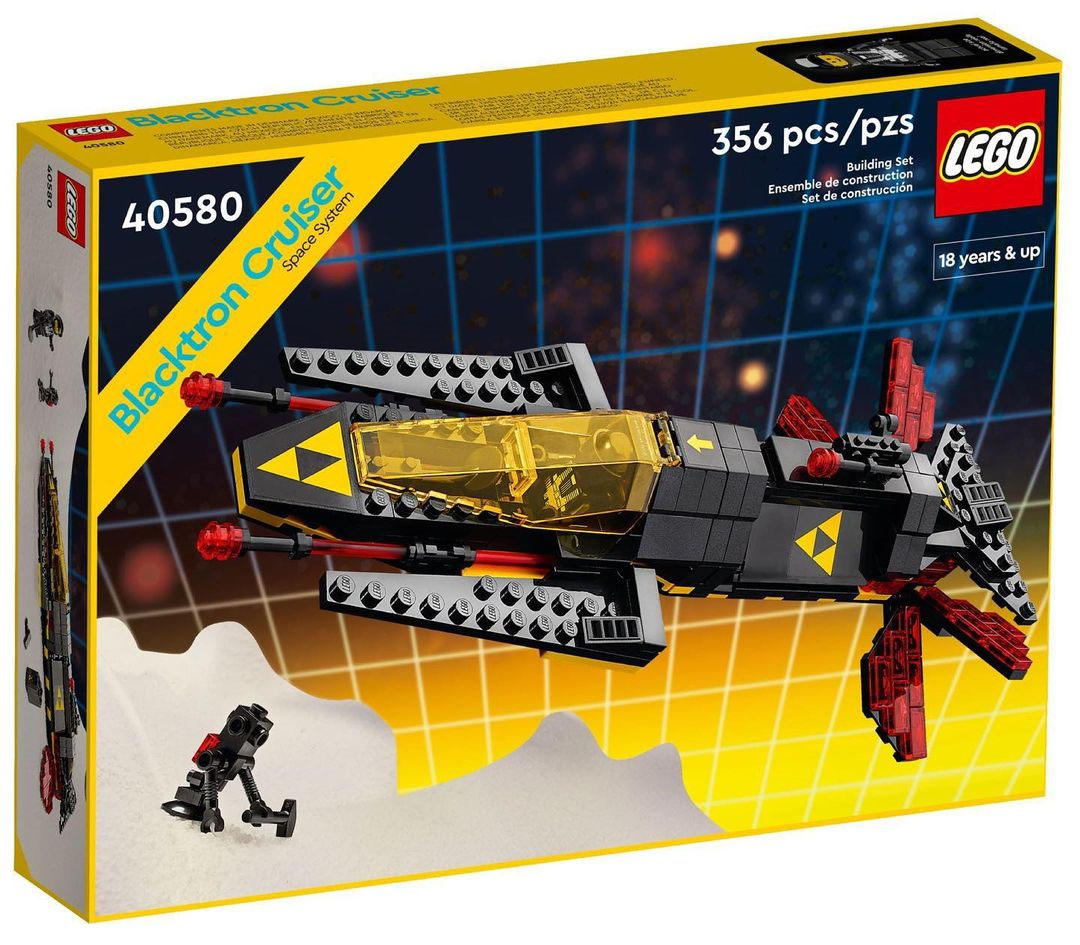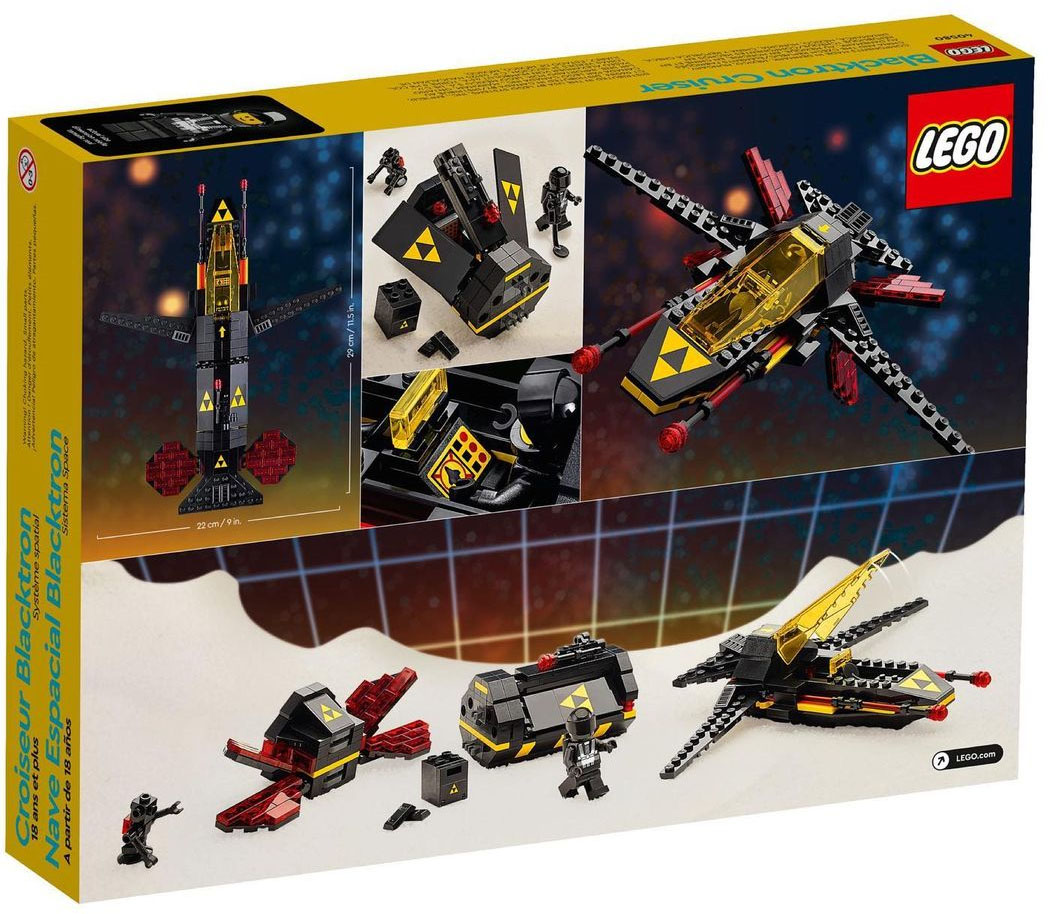 This set is a spaceship that can be said to be a reprint of 1987's "6894 Invader".
6894 Invader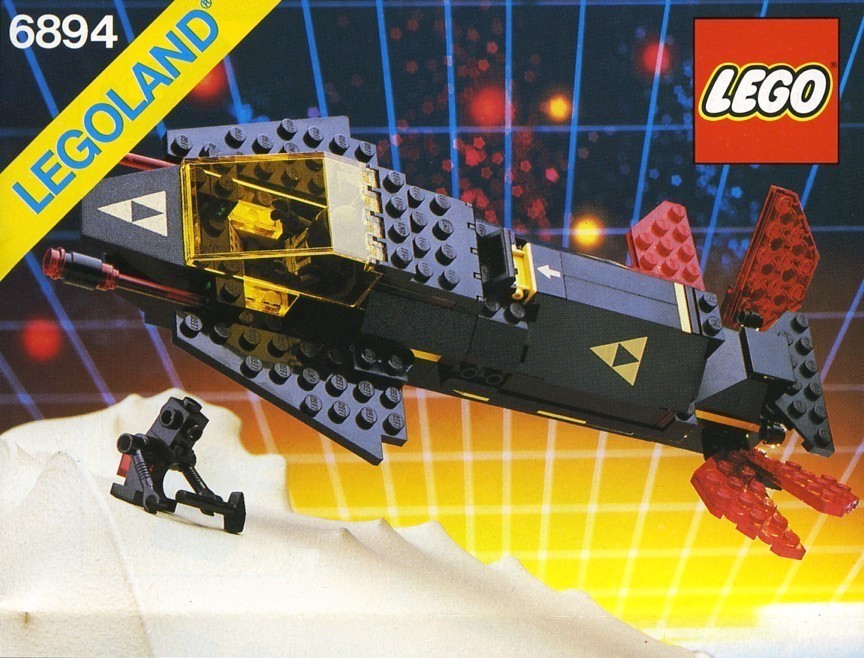 When will the distribution start?
Official Twiiter account of Benelic LEGO(R)Store in Japan officially revealed.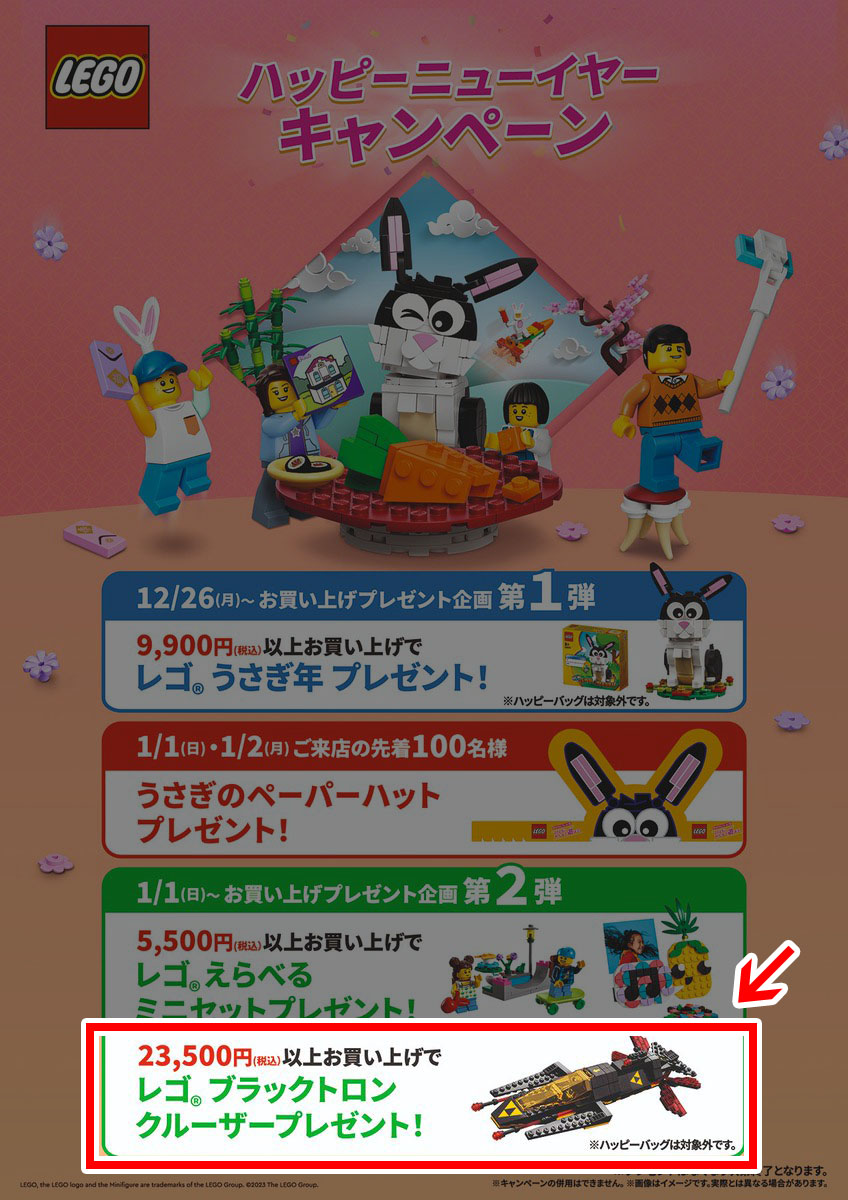 From January 1, 2023, you will receive a Lego (R) Black Tron Cruiser with purchase over JPY23,500 or more.
Gifts are expected to be distributed from January 1, 2023, but have not yet been confirmed. Is the necessary purchase amount overseas 19,000 yen to 25,000 yen?
Best Place to buy LEGO Products
Limited, New, Best Sets. You can find every LEGO sets here.
Reference information: What kind of series is Blacktron?
Blacktron is one of the "Lego (R) Space / Universe" series released from 1987 to 1988.
After that, from 1991 to 1993, the second series Blacktron Future Generation (Blacktron 2) with a renewed design was also released.
Blacktron was primarily a villain, but a peace faction series called Futureron was also released around the same time. Futuron will also sell monorails that are not seen in recent Lego (R) sets.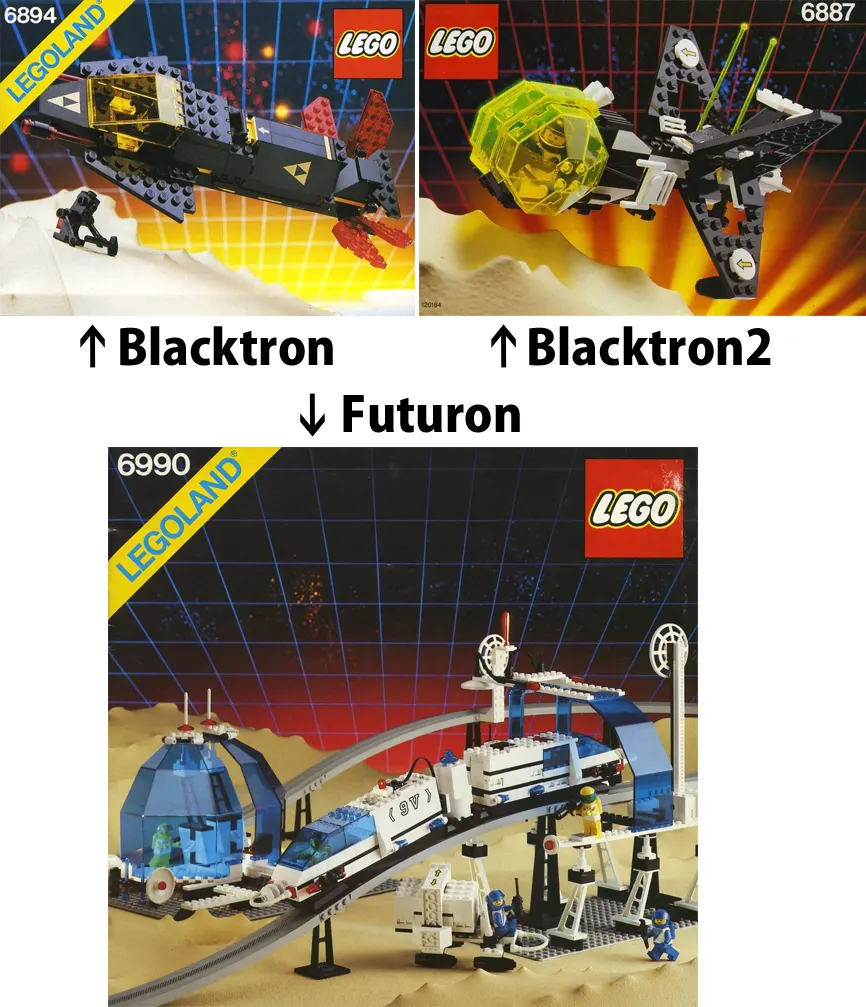 Check the latest LEGO campaign information (updated as needed)
Purchaser
LEGO(R)LEGO(R)Buyer gift set Latest information Check all at once! On this page, LEGO(R)LEGO(R)purchaser present s[…]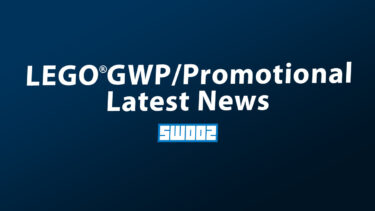 Lego
[random_rec][ads_rectangle]Latest LEGO News for JanuaryYou can check the latest LEGO (R) news and information in[…]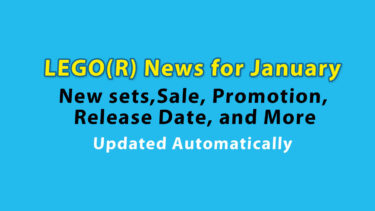 This article includes affiliate links and we earn from qualifying purchases.