LEGO Super Mario 2022 new product official information released. p>
71396 Bowser Jr's Clown Car Expansion
84pcs | Age6+ | $9.99 | Released on Saturday, January 1, 2022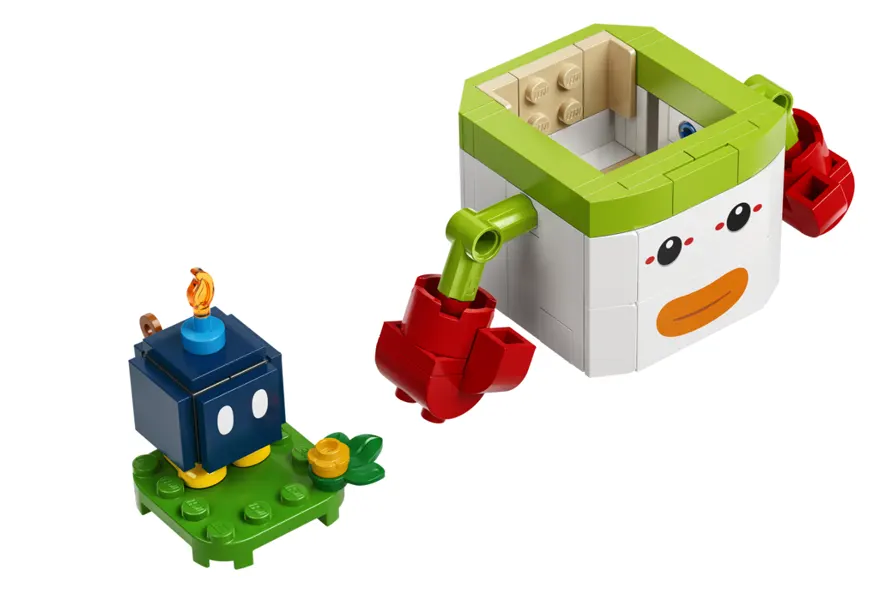 LEGO® Super Mario & # x2122; Bowser Jr. Crown's Aerial Flight Challenge (71396) adds an aerial coin collection challenge to the world of LEGO® Super Mario & # x2122 ;! li>
Defeat the Bomb Hei-with the LEGO® figure of the Bomb Hei waiting for the course li>
Collect coins while flying – LEGO® Mario & # x2122; or LEGO® Luigi & # x2122; (sold separately) on Bowser Jr. Crown to collect coins li>
A great gift – an 84-piece set (ages 6+) that's a perfect gift for your child with a starter set (71360 or 71387) li>
Bowser Jr. Crown Car Size: Height 4cm x Length 5cm x Width 10cm. LEGO® Super Mario & # x2122; Excellent compatibility with other sets in the series li>
ul>
71398 Dorrie's Beachfront Expansion Set
229pcs | Age6+ | $29.99 | Released on Saturday, January 1, 2022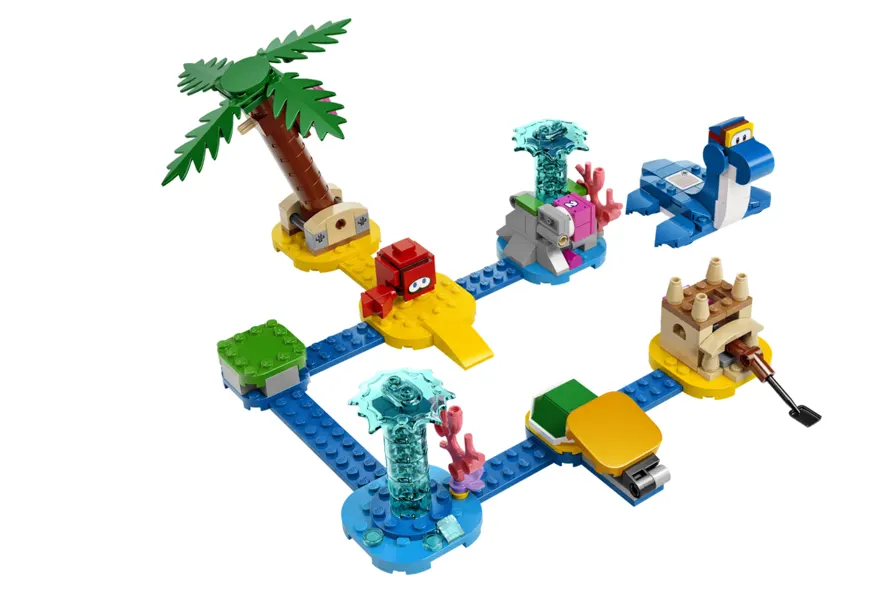 Colorful Beach Courses-LEGO® Super Mario & # x2122; Starter Set Plus Colorful Beach Courses with Dossy and His Suisse His Challenge Expansion Set (71398)! li>
Super Mario & # x2122; Popular Character-Includes Dossy's LEGO® figure and crabboard with LEGO® Luigi (sold separately) on it li>
Koura Attack and 1-2-3 Blocks-Get 1-2-3 blocks by operating gimmicks such as launch pads, sand castles, fountains, and trees that repel Midori Koura! li>
From solo play to co-op play – After competing with family and friends to see who can collect the most coins, rearrange the course and take on new challenges! li>
A wonderful gift – LEGO® Super Mario & # x2122; 229pcs set (ages: 6+), perfect as a gift for children with a starter set (71360 or 71387) li>
Free combination – Size (basic shape): Height 12 cm x Width 36 cm x Depth 27 cm. LEGO® Super Mario & # x2122; Excellent compatibility with other sets in the series li>
ul>
71400 Big Urchin Beach Ride Expansion Set
Age7+ | $59.99 | Released on Saturday, January 1, 2022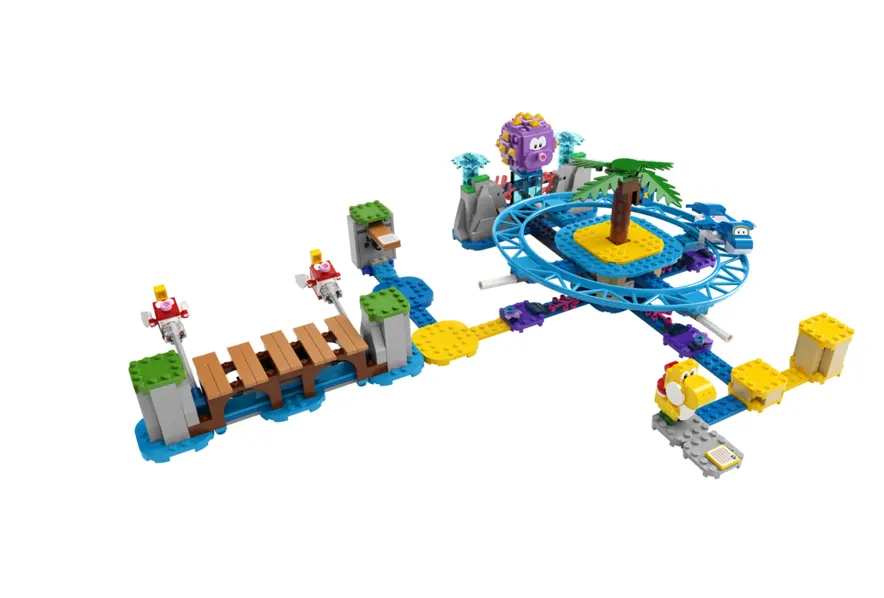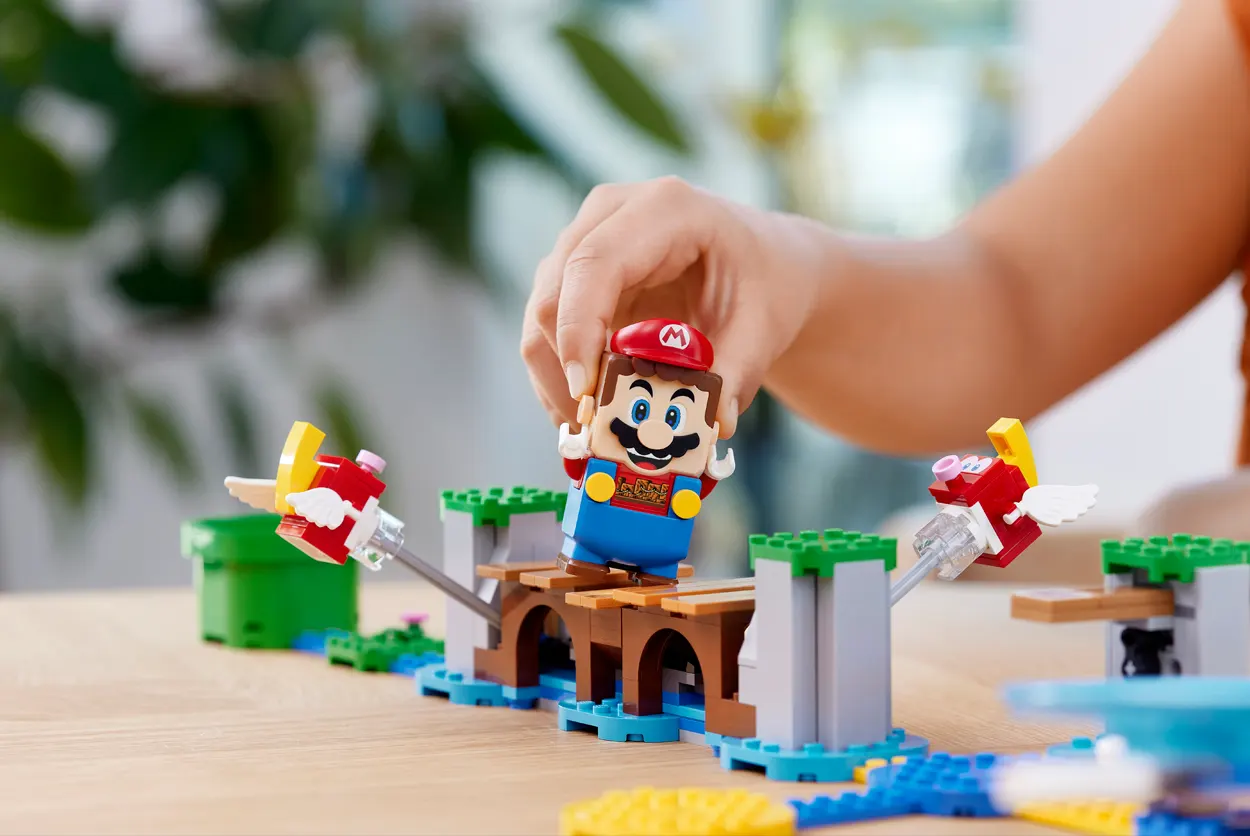 Action-packed beach course – LEGO® Super Mario & # x2122; Big Unira and her Lifton's Her Naminori Her Challenge (71400) li>
LEGO® Super Mario & # x2122; Figure-Kiiro Yoshi, Big Unira, 2 Cheep-Cheep, LEGO® Mario & # x2122; or LEGO® Luigi & # x2122; (each sold separately) comes with a lifton li>
Lifton surfing for high diving – full of actions such as aerial rotation jump from the diving platform, roller coaster, superstar block, confrontation with big unira li>
The bridge where Cheep-Cheep jumps in – Jump on the bridge and jump to the jumping Cheep-Cheep to get coins li>
A great gift – a 536pcs set (ages: 7+) that's a perfect gift for your child with a starter set (71360 or 71387) li>
Free combination – Size (basic shape): Height 12 cm x Width 49 cm x Depth 47 cm. LEGO® Super Mario & # x2122; Excellent compatibility with other sets in the series li>
ul>
71402 LEGO Super Mario Character Packs Series 4
29pcs | Age6+ | $4.99 | Released on Saturday, January 1, 2022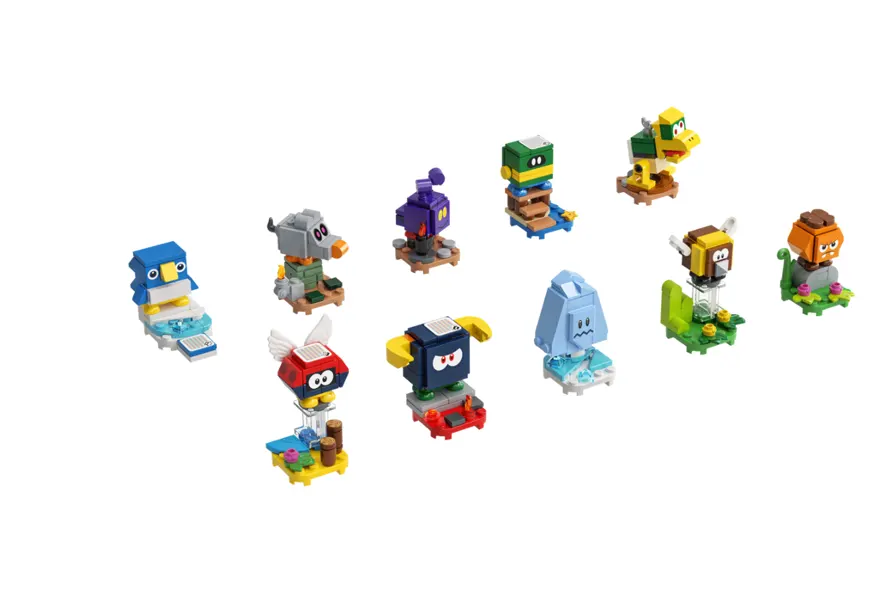 LEGO® Super Mario & # x2122; Characters that are fun to collect-Character pack series 4 (71402) with one random character with action blocks li>
10 characters in total – Mecha-Koopa, Patatenten, Hatchin, Donketsu, Freezer, Ants, Kakibo, Gamoney, Chuchu, Le Bébé li>
Starter set required for play – "Lego® Mario & # x2122; Beginning of Boken ~ Starter Set (71360)" or "Lego® Luigi & # x2122; Beginning of Boken ~ Starter Set (71387) ) "To make the challenge more enjoyable! li>
Mini assembled model-LEGO® Mario & # x2122; or LEGO® Luigi & # x2122; Character with action block that elicits various reactions of figures (each sold separately) li>
A little reward – LEGO® Super Mario & # x2122; Character Pack for your child (ages 6+) li>
Creating your own course – Lots of characters to enhance the play of starter sets and expansion sets li>
ul>
What is the release date and price?
Saturday, January 1, 2022. Expected to be widely handled by LEGO officials and other Amazon shops.
* Products will be listed at each shop after they are available. p>
Product Info Luigi 2022 Jan Wave
Related Post
LEGO Super Mario 2022 new product official information released. Commercialized a horror-themed Luigi's Mansion wit[…]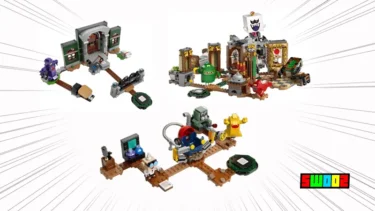 News for LEGO new Products
Related Post
Check the All New LEGO Products Information Here!All information for LEGO's official release, leaks, release schedule,[…]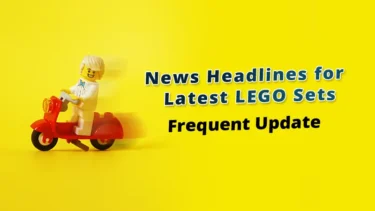 This article includes affiliate links and we earn from qualifying purchases.