Sea Turtle
With 10,000 supports, it has been confirmed to advance to the 2nd LEGO IDEAS Commercialization Review in 2022. SEA TURTLE: LEGO IDEAS
A work that reproduces a sea turtle as realistically as possible.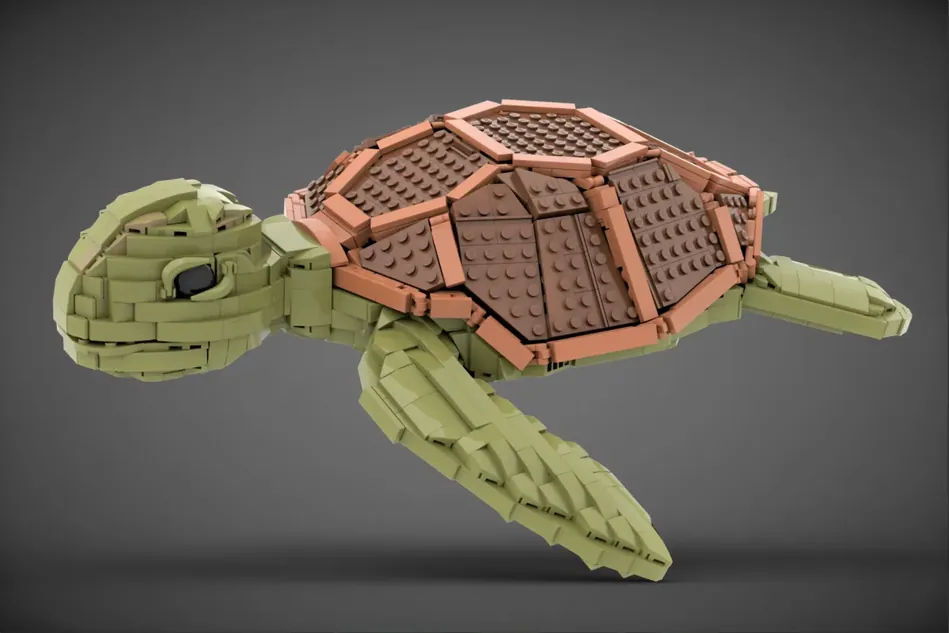 It was said that the turtle shell had a lot of trouble getting the angle right.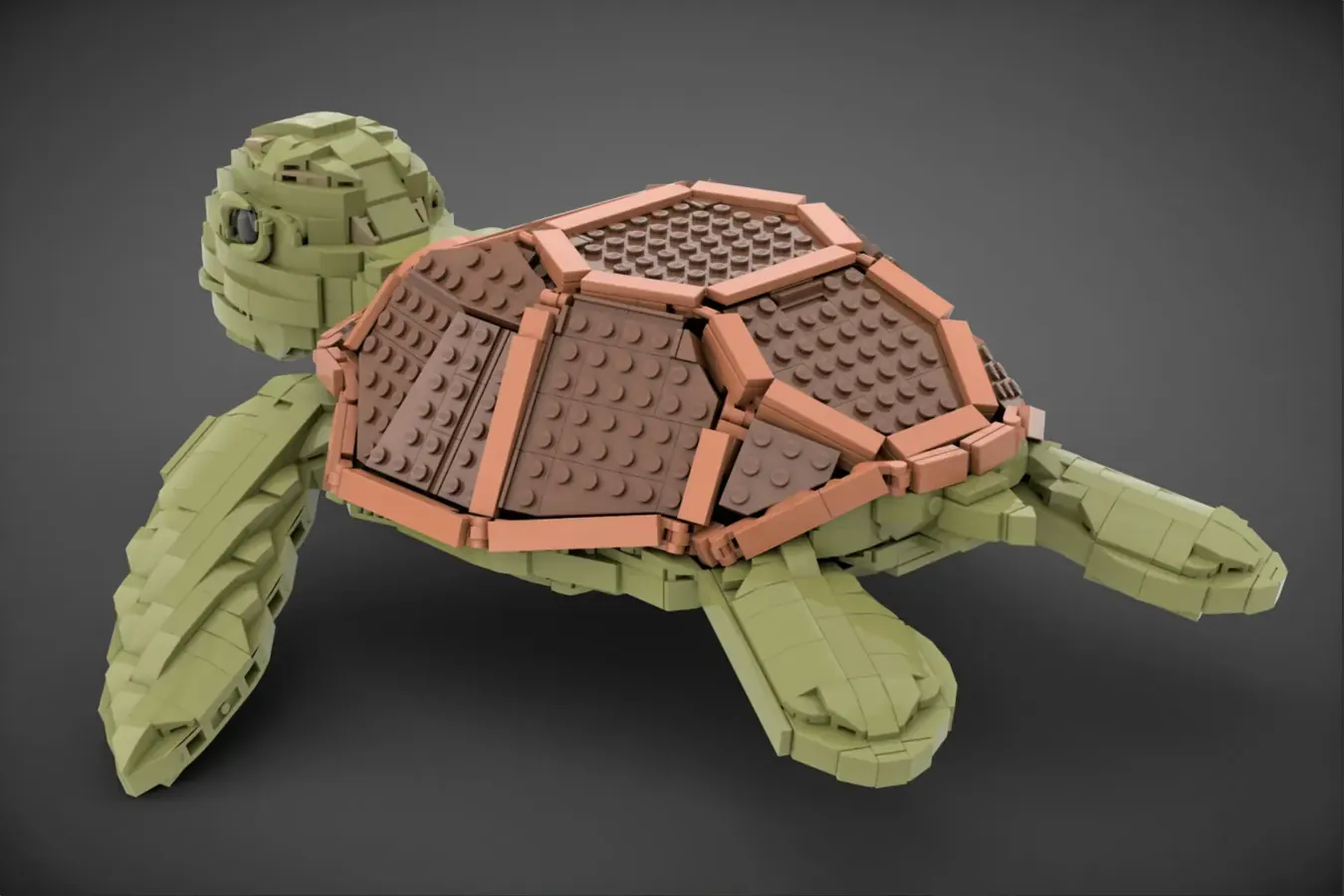 Parts other than the shell are mainly created with curved slopes.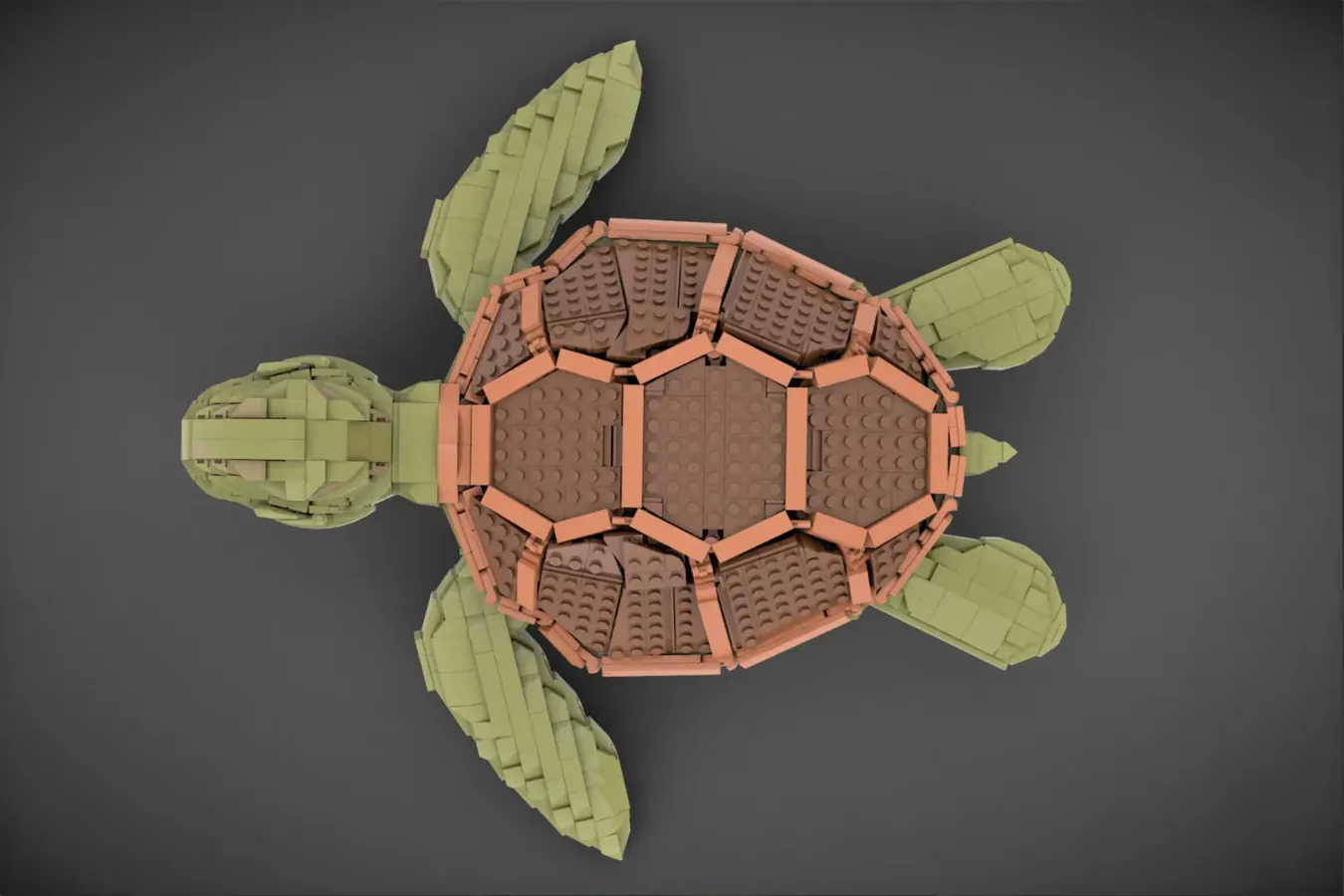 The pedestal has a stand, coral, and a Lego (R) Star Wars-style nameplate. As far as the plate is concerned, the model is a green turtle. The red jewel coral and other corals are not actually lined up because they live in different depths.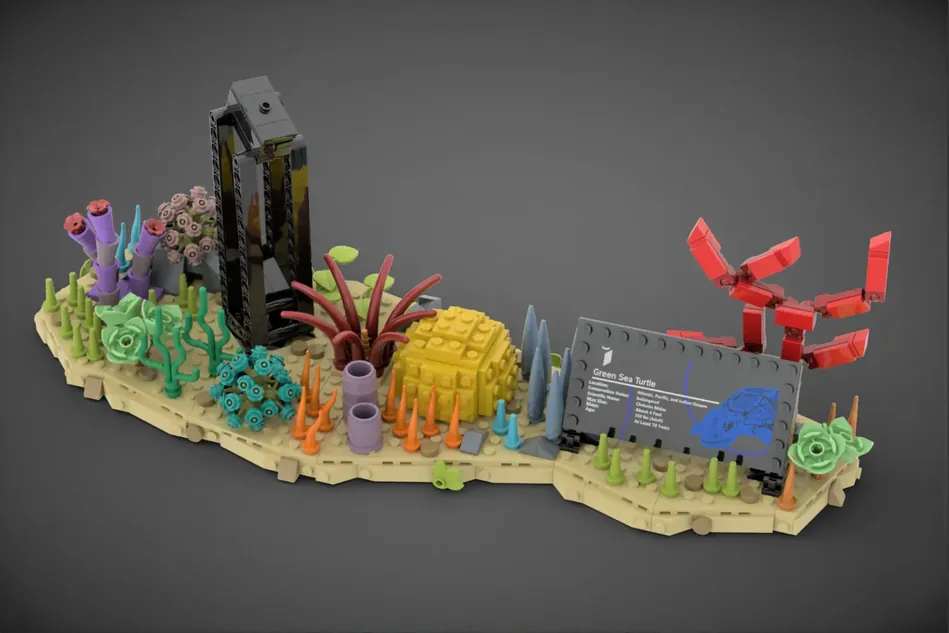 Aside: green turtles are cute
Green sea turtles swim in shallow coastal waters, so if you are lucky, you can see them while diving even if you are not on a remote island in Okinawa.
My main activity as a diving instructor in Okinawa was not in an area with many sea turtles, but I still saw them quite often depending on the point.
The sea turtles swimming in the sea were so cute, and seeing them while diving made me feel happy that day.
What is the possibility of commercialization?
Designer LEGOverwatch reveals more buildings During.
As a sea lover, I would like you to commercialize the nostalgic cute green turtle!
The only animal-like animal that has been commercialized with LEGO (R) ideas so far is "21301 Bird" released in 2015. So isn't it the opposite of what you're aiming for?
The Lego (R) Group is actively working on environmental protection, but the sea turtle seems to be the most suitable creature as a symbol of environmental protection because of its gentle expression, so the 2020 Lego (R) City How about commercializing it with National Geographic collaboration like the sea series?
2022 second review work summary page
Check out all the designs that have entered the review including those other than the design proposals introduced on this page!

2022
Nightmare Before Christmas and London telephone box will be commercialized from 51 works! THE NIGHTMARE BEFORE CHR[…]
💡What are LEGO Ideas?
Lego IDEAS is a plan to commercialize fan designs!
If the published design receives 10,000 votes from other users, it will be reviewed for commercialization by Lego, and if it passes the review, it will be released from the IDEAS series.
Learn more
Lego®
💡LEGO Ideas is a project to productize fan designs!We are looking for original designs that we want to p[…]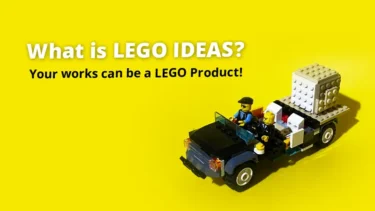 This article includes affiliate links and we earn from qualifying purchases.