December 23, 2022: It seems that the page of the work and the author has been deleted for unknown reasons.
HOLIDAY VILLAGE W/TRAIN (WORKING)
With 10,000 supports, it has been decided to advance to the 3rd LEGO Idea Commercialization Review in 2022. HOLIDAY VILLAGE W/TRAIN ( WORKING): LEGO IDEAS official (English)
Snow scene with buildings and trains. Christmas themed mini set.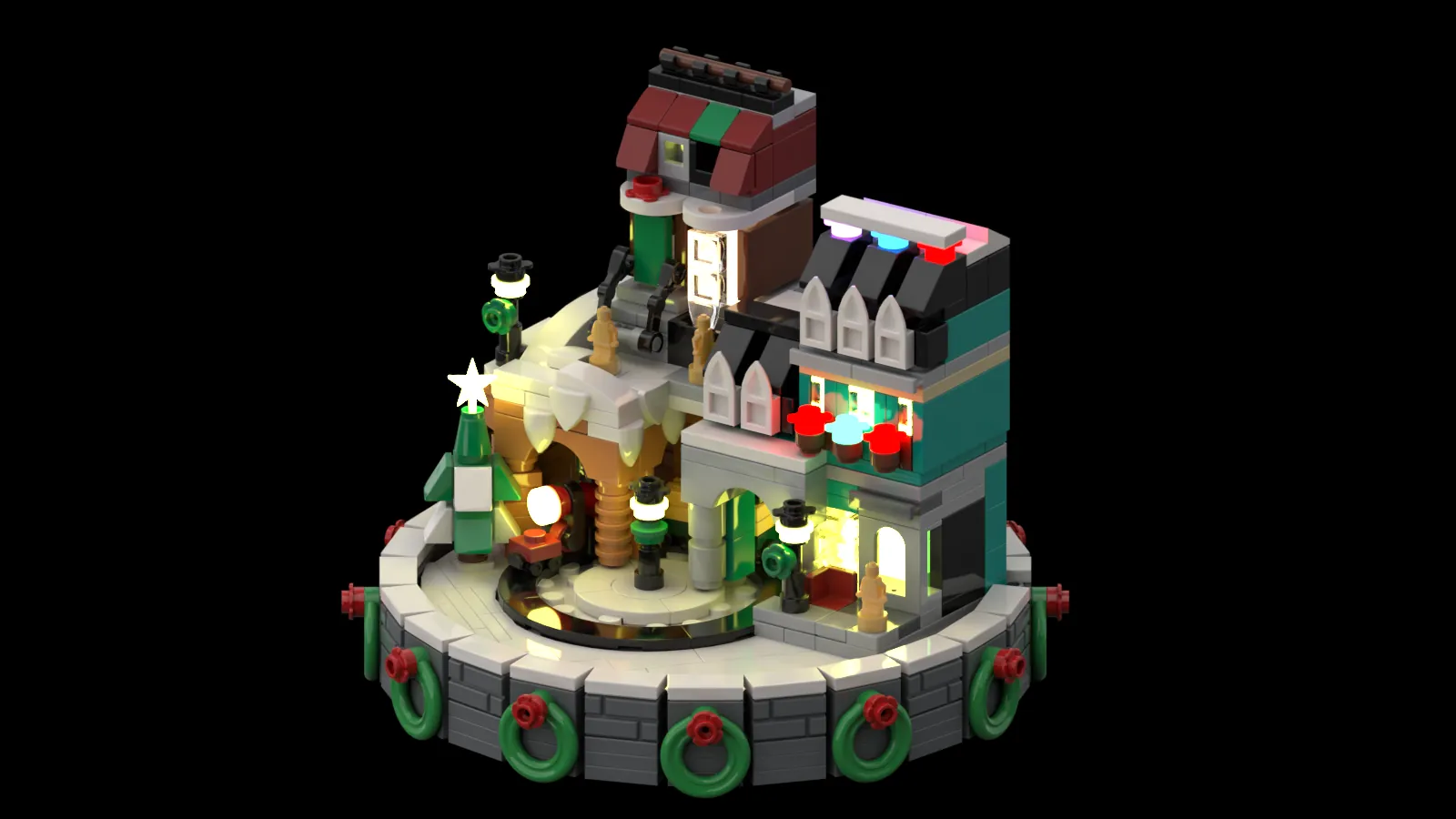 You can turn the train with your finger.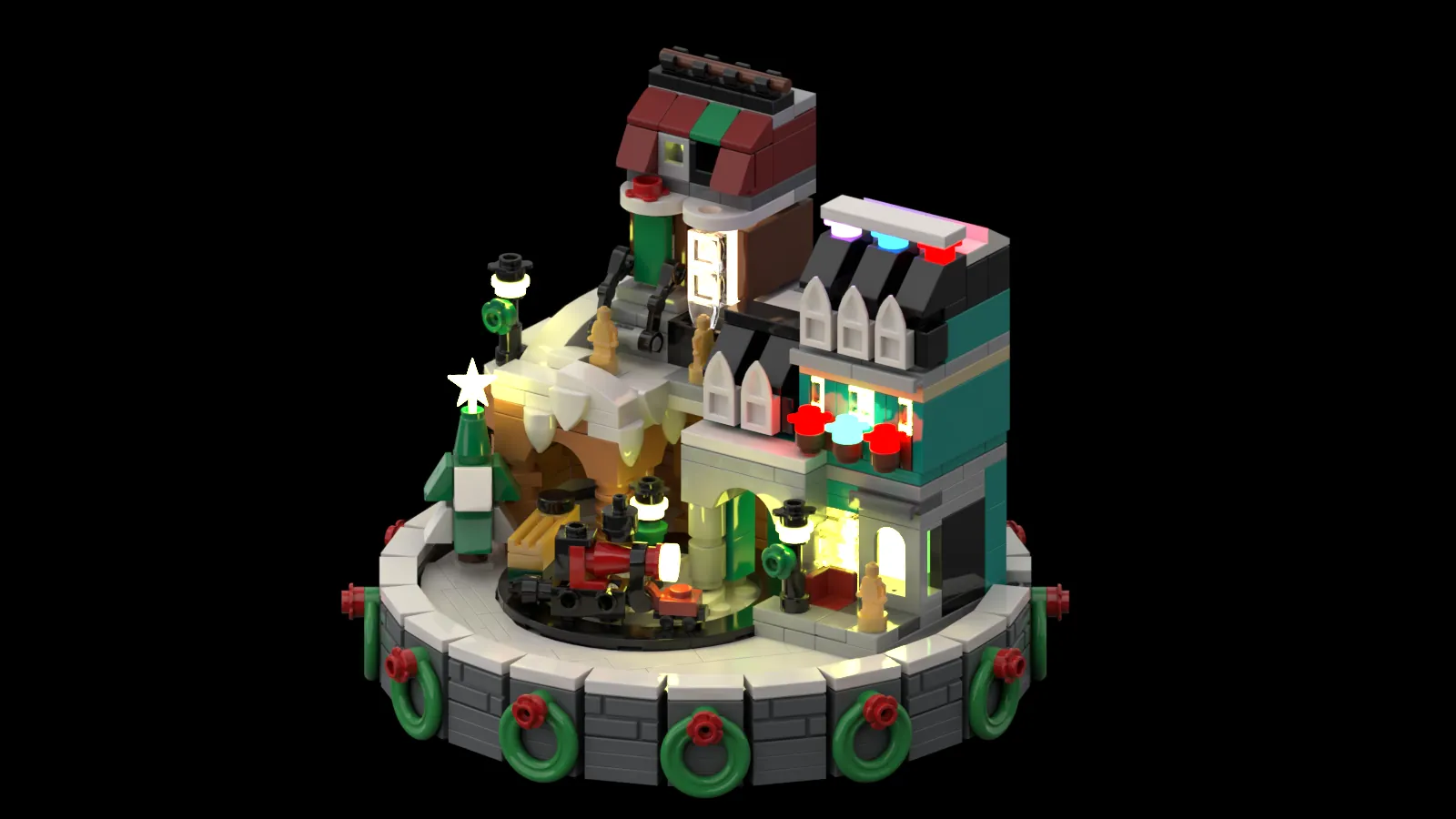 What is the possibility of commercialization?
Designer United Bricks of America has many buildings The design is open to the public. This is my first time entering a review.
The circular pedestal, which is not seen in ready-made products, and the expression of the snow piled up are cute. However, I think it is unlikely that a set dedicated to Christmas will be commercialized from the LEGO (R) idea.
I would be happy if it was distributed as a gift for purchasers in line with the Winter Village series, but if it is commercialized as a gift for purchasers, an individual contest will be held with a specific theme, so it is unlikely that it will be adopted from the regular competition.
All of the recent LEGO (R) idea products are sets for adults with a large number of pieces, so many people would like to see this 575-piece set released as a lineup other than those for adults after a long absence!
Summary page of works entering the 3rd review in 2022
Check out all the designs that have entered the review including those other than the design proposals introduced on this page!

Summary
Last Update(EST):01/22/2023 18:01. The NeverEnding Story has been removed from review due to copyright holder complaints[…]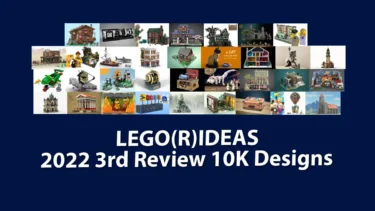 💡 What are Lego (R) ideas?
Lego (R) idea is a project to commercialize fan designs!
If the published design receives 10,000 votes from other users, it will be reviewed for commercialization by the LEGO (R) Group, and if it passes the review, it will be released from the LEGO (R) Idea series.
Learn more
Lego®
💡LEGO Ideas is a project to productize fan designs!We are looking for original designs that we want to p[…]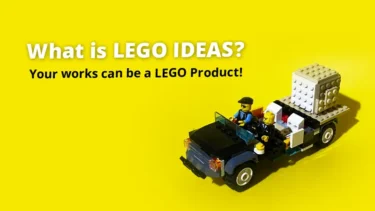 This article includes affiliate links and we earn from qualifying purchases.