AMETHYST GEODE
AMETHYST GEODE advanced to the LEGO(R)IDEAS 2023 1st review with 10,000 supports.AMETHYST GEODE@LEGO IDEAS
Amethyst geode that is the raw material for purple gemstones.
Amethyst Geode, also known as druse, is a state in which minerals crystallize underground to form amethyst.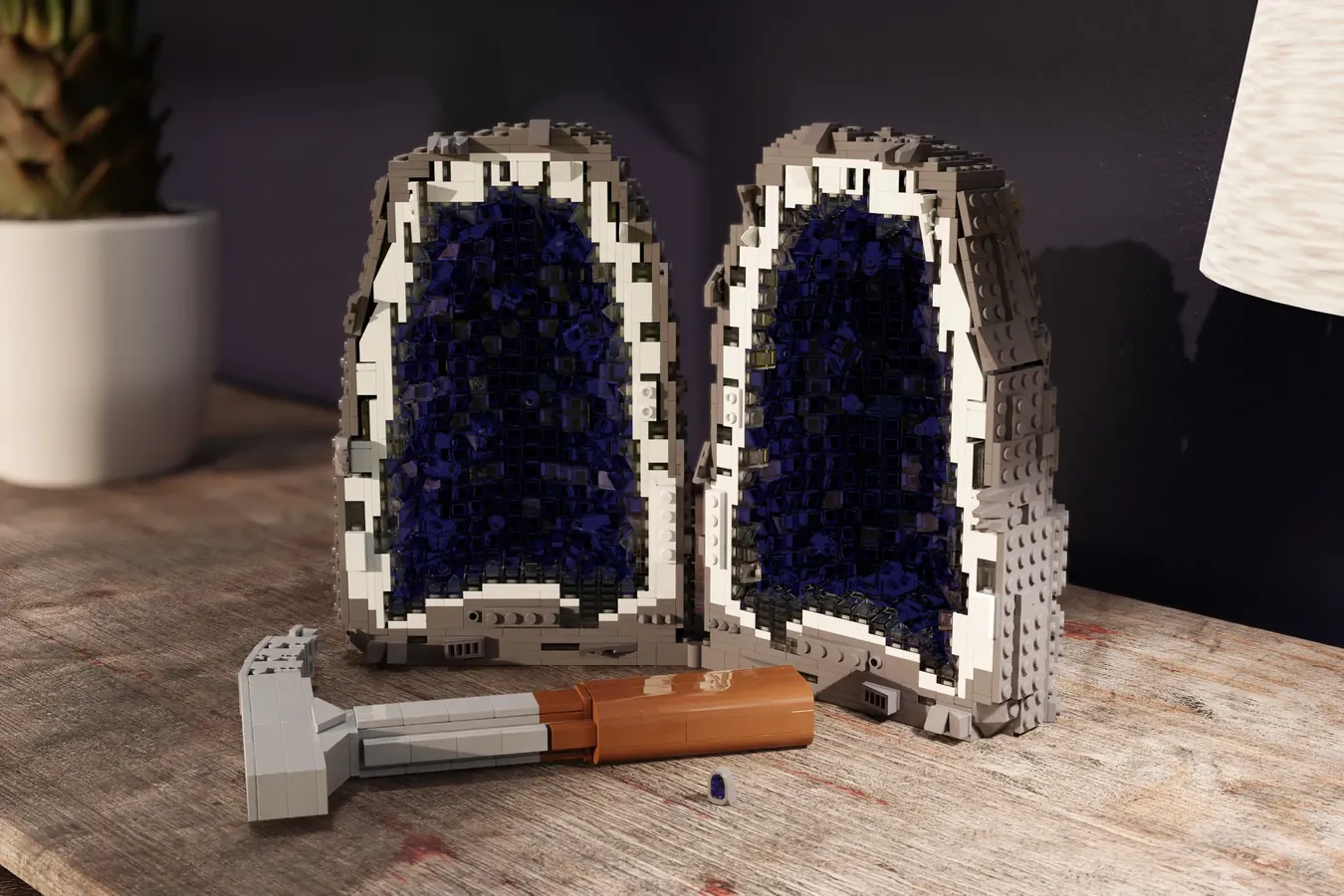 What is amethyst?
According to Wikipedia, it is as follows.
Amethyst is a purple crystal, a type of gemstone used primarily for ornamental purposes. The official name is Amethyst, not Amethyst.
The name amethyst comes from the ancient Greek word "améthustos, not intoxicating," and it is used as a gemstone name because of the episode in the Old Testament in which this gemstone appears, in which the crowd was drunk. It became so.
In Greek mythology, a woman named Amethyst appears in the anecdote of Bacchus' wine, so it seems to be a gem associated with alcohol.
What is the possibility of commercialization?
Designer gman13579 has many works for contests.
This work has only one photo which is rare for recent design for LEGO(R)IDEAS review.
Another designer's work for the ore had previously entered a product review for a design that included multiple ores as a set, but it didn't pass it.
It seems that this work also has a unique theme and educational meaning, but it is a bit difficult to imagine that it will be released as a Lego (R) product.
If I were to turn the ore into a product, I think it would be better to put a few more famous ones in there, but I don't know much about ore, so I honestly don't know.
All Works for the 1st review in 2023
Check out all the designs that have entered the review including those other than the design proposals introduced on this page!
10K Designs 2023 1st Review
We introduce design proposals that have received 10,000 support from LEGO (R) ideas and have been confirmed to enter the[…]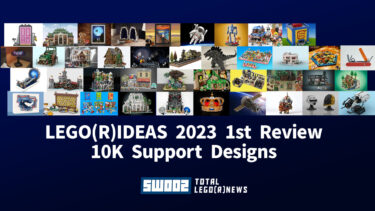 💡 What are LEGO (R) IDEAS?
LEGO (R) IDEAS is a project to commercialize fan designs!
If the published design receives 10,000 votes from other users, it will be reviewed for commercialization by the LEGO (R) Group, and if it passes the review, it will be released from the LEGO (R) IDEAS series.
Learn more
LEGO®
💡LEGO Ideas is a project to productize fan designs!We are looking for original designs that we want to p[…]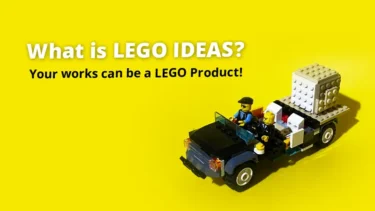 This article includes affiliate links and we earn from qualifying purchases.