LEGOLAND CENTRAL STATION
LEGOLAND CENTRAL STATION advanced to the LEGO(R)IDEAS 2023 1st review with 10,000 supports.LEGOLAND CENTRAL STATION@LEGO IDEAS
A terminal station in Europe. It is made of bricks and has a green copper plated roof.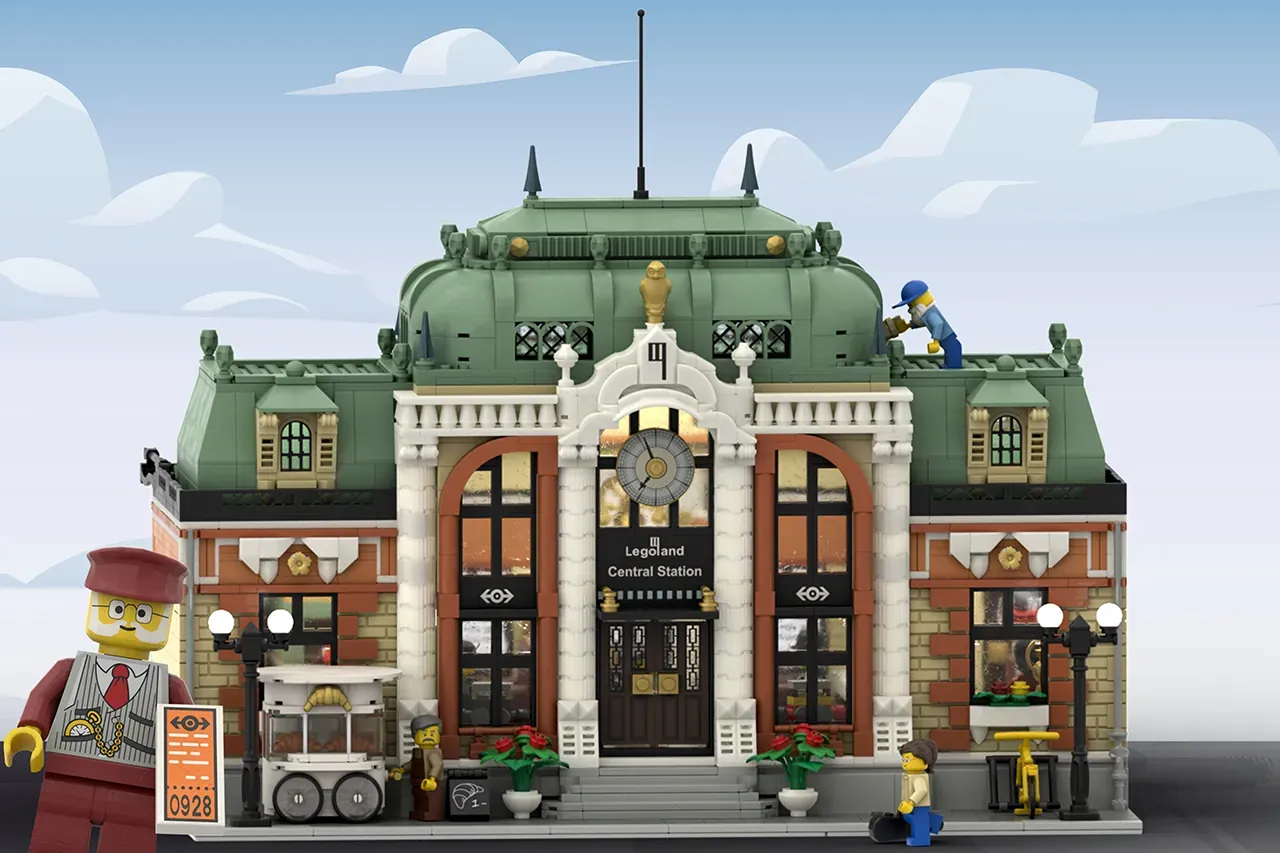 In front of the building is a street lamp and a croissant stand. Cycling in the city is also a European landscape.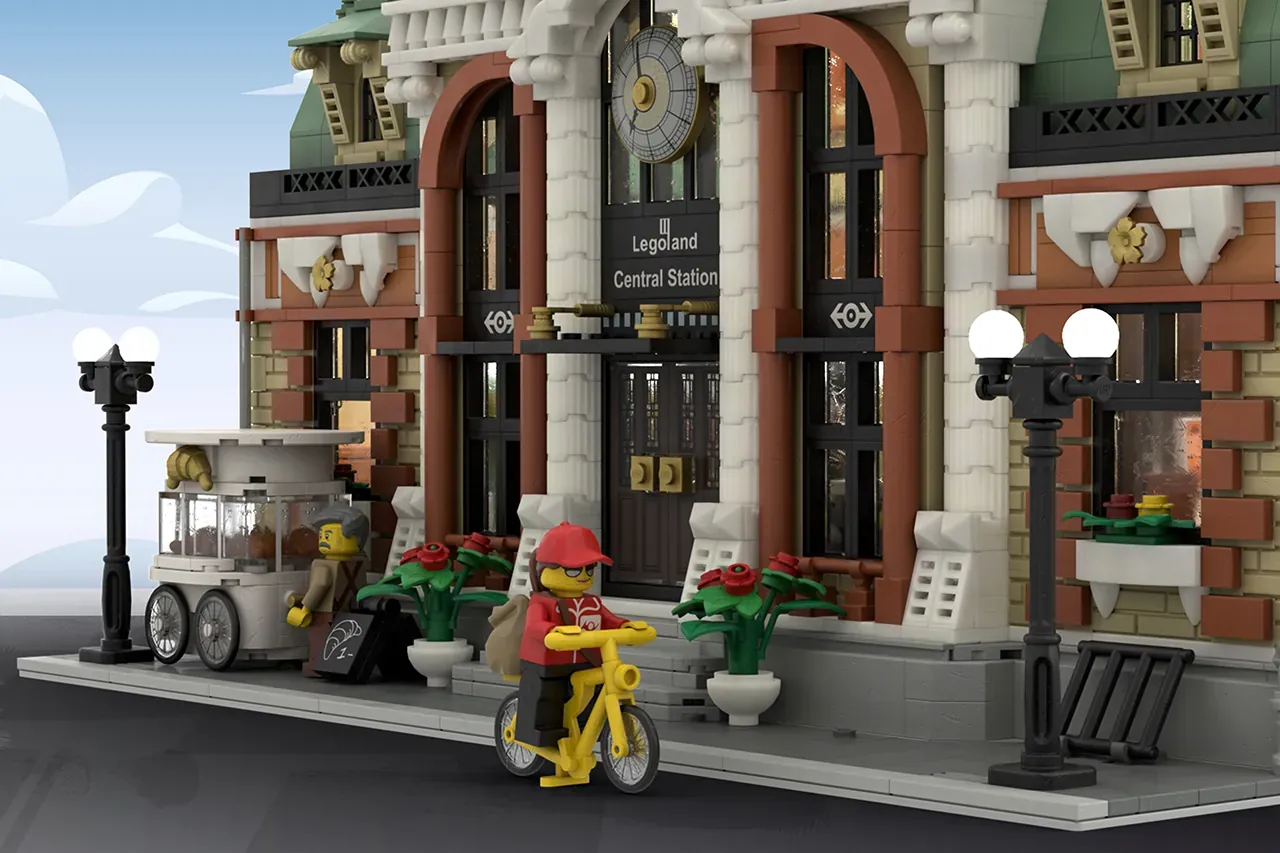 Inside the station is the waiting room, and on the left and right are the post office and the ticket office. The roof can be easily removed for ease of play.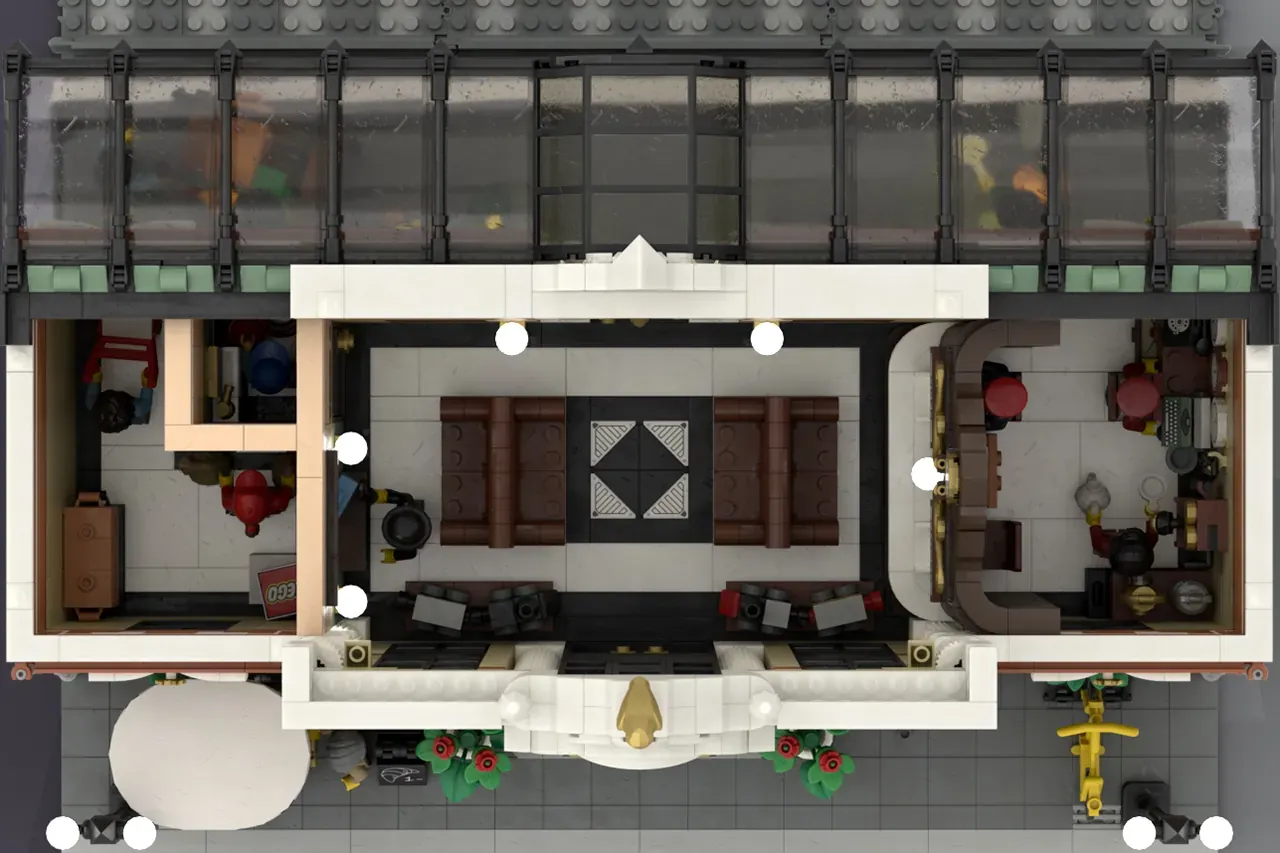 The waiting room has wooden benches that look like they are in Europe.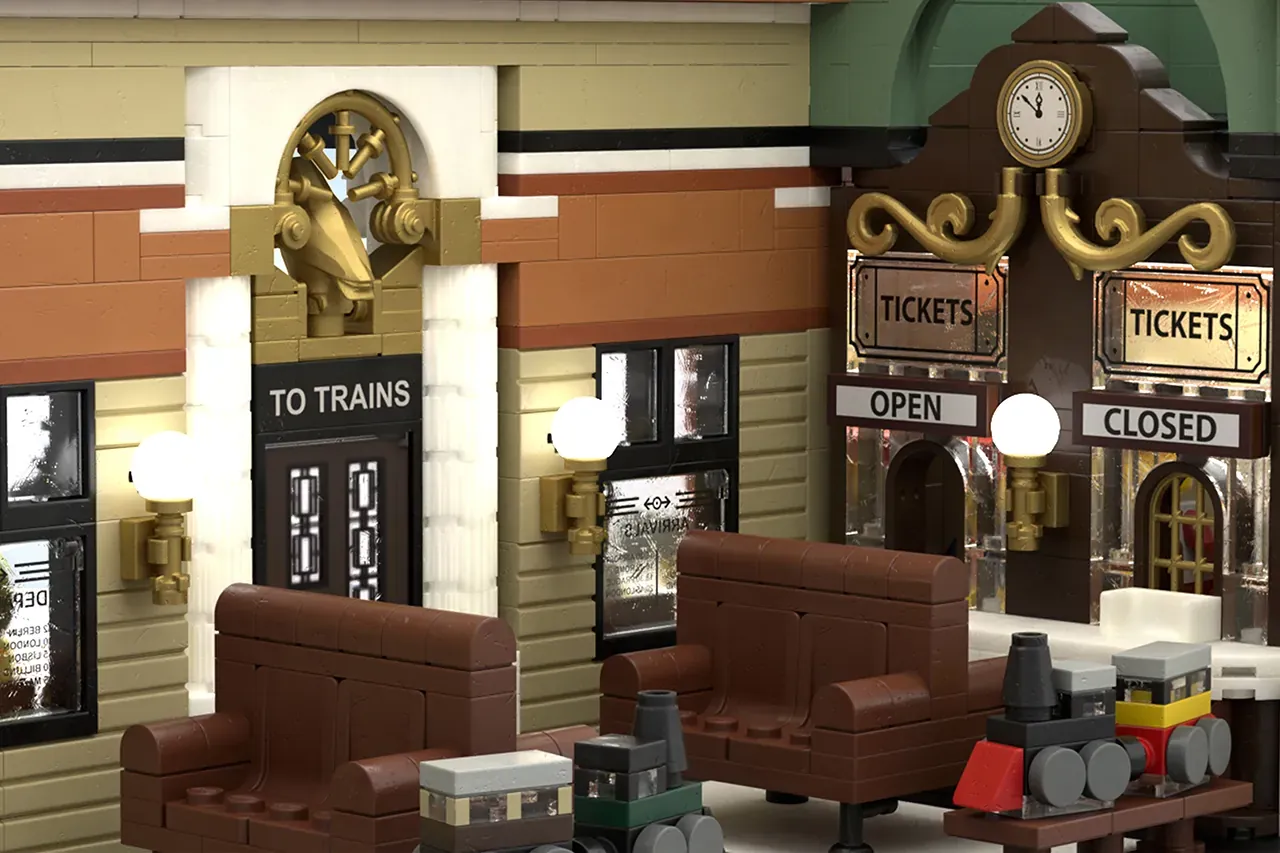 Staff and passengers waiting for a train on the platform.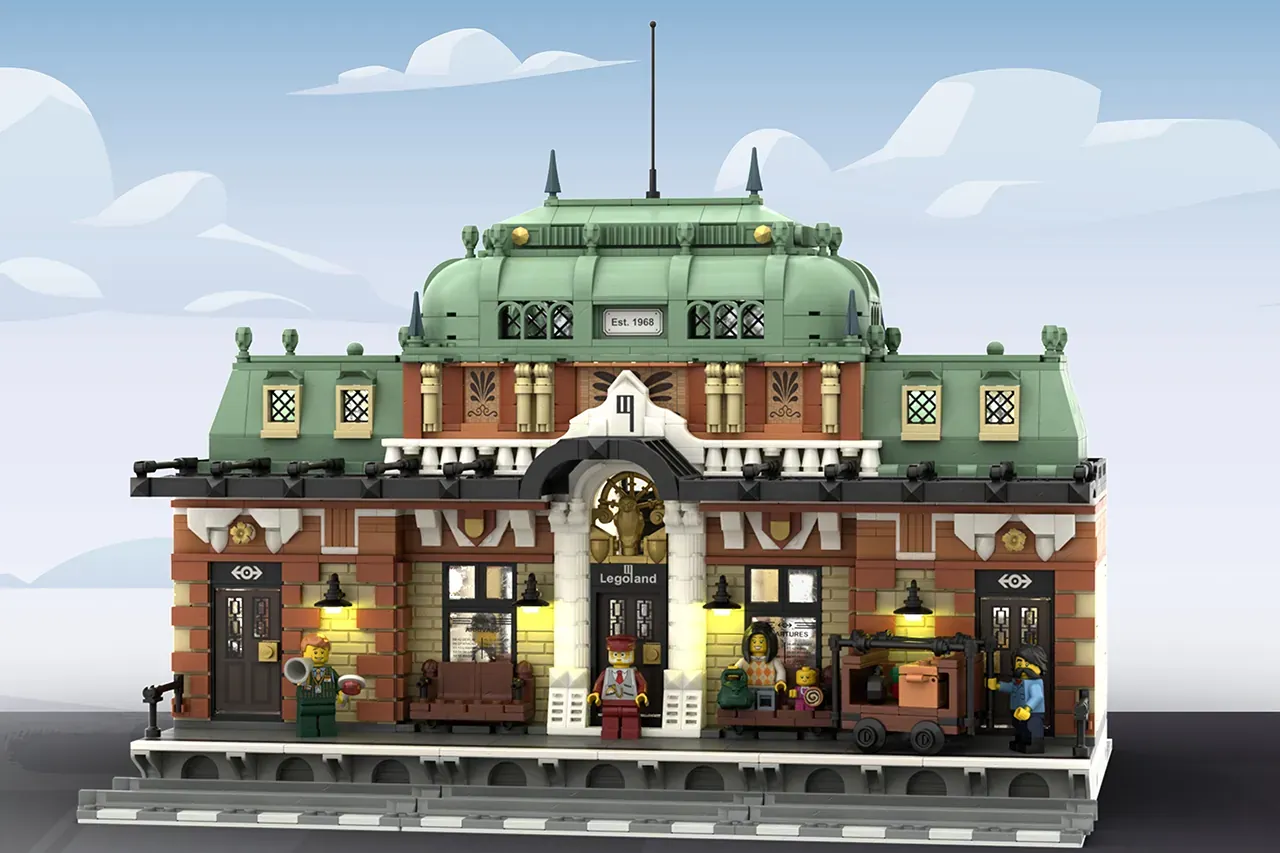 Can Pass the Review?
Designer Mind the Brick is a LEGO train fan and has designs for many buildings. This is designer's third entry to the review.
A stylish station building that seems to actually exist in Europe. Although he referred to European stations, he said that he did not use any one station as a model.
Station is a popular category
The station design has never passed the Lego (R) idea review, but it is a popular category that regularly advances to the review.
It has never been commercialized as a LEGO (R) Idea, but has been packaged in the Bricklink Designer Program.
The Lego ready-made train station was recently released by Lego City, but it's been so popular that it's been in short supply.
Speaking of trains, it is a category that frequently advances to the Lego (R) idea review not only on the station but also on the vehicle side. Since the commercialization of the Orient Express has been decided, it would be nice to release the station as well.
Packed with features for imaginative play
Includes a 2-level train terminal, platform, toy bus, road-and-rail truck, portable toilet, grade crossing and 6 minifigures.
All Works for the 1st review in 2023
Check out all the designs that have entered the review including those other than the design proposals introduced on this page!
10K Designs 2023 1st Review
We introduce design proposals that have received 10,000 support from LEGO (R) ideas and have been confirmed to enter the[…]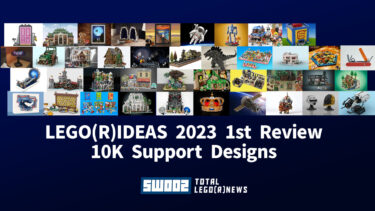 💡 What are LEGO (R) IDEAS?
LEGO (R) IDEAS is a project to commercialize fan designs!
If the published design receives 10,000 votes from other users, it will be reviewed for commercialization by the LEGO (R) Group, and if it passes the review, it will be released from the LEGO (R) IDEAS series.
Learn more
LEGO®
💡LEGO Ideas is a project to productize fan designs!We are looking for original designs that we want to p[…]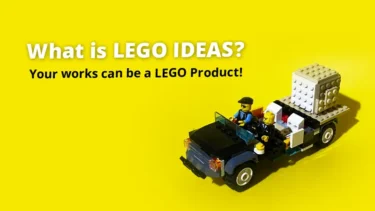 This article includes affiliate links and we earn from qualifying purchases.