OGEL CREEK SAW MILL
OGEL CREEK SAW MILL advanced to the LEGO(R)IDEAS 2023 1st review with 10,000 supports.OGEL CREEK SAW MILL@LEGO IDEAS
A lumber mill built in North America in the mid-1800s and still in operation. 2998 pieces.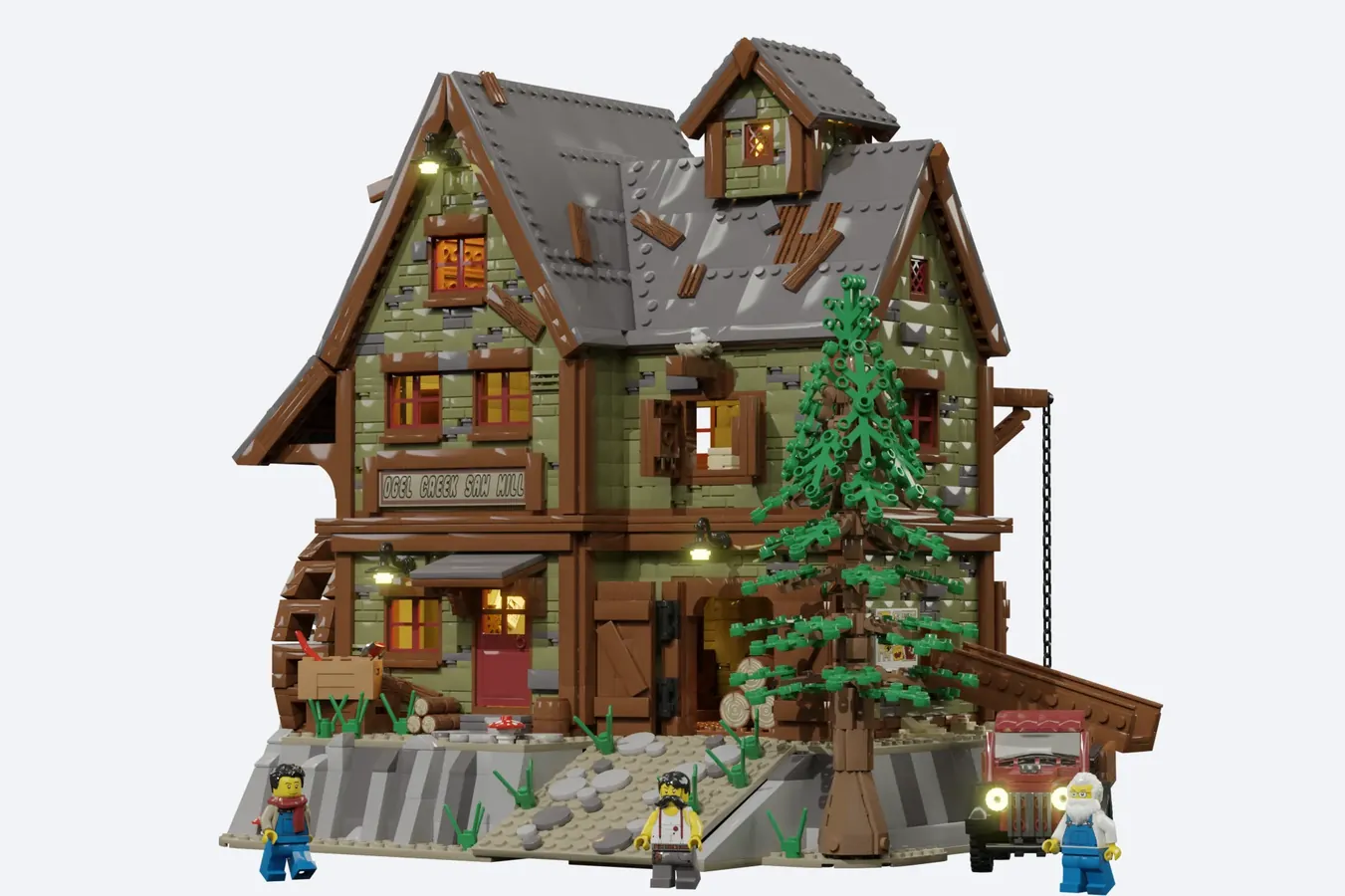 I like how the olive green walls are uneven with the age of the paint! This color may not actually exist in 1×2 log parts.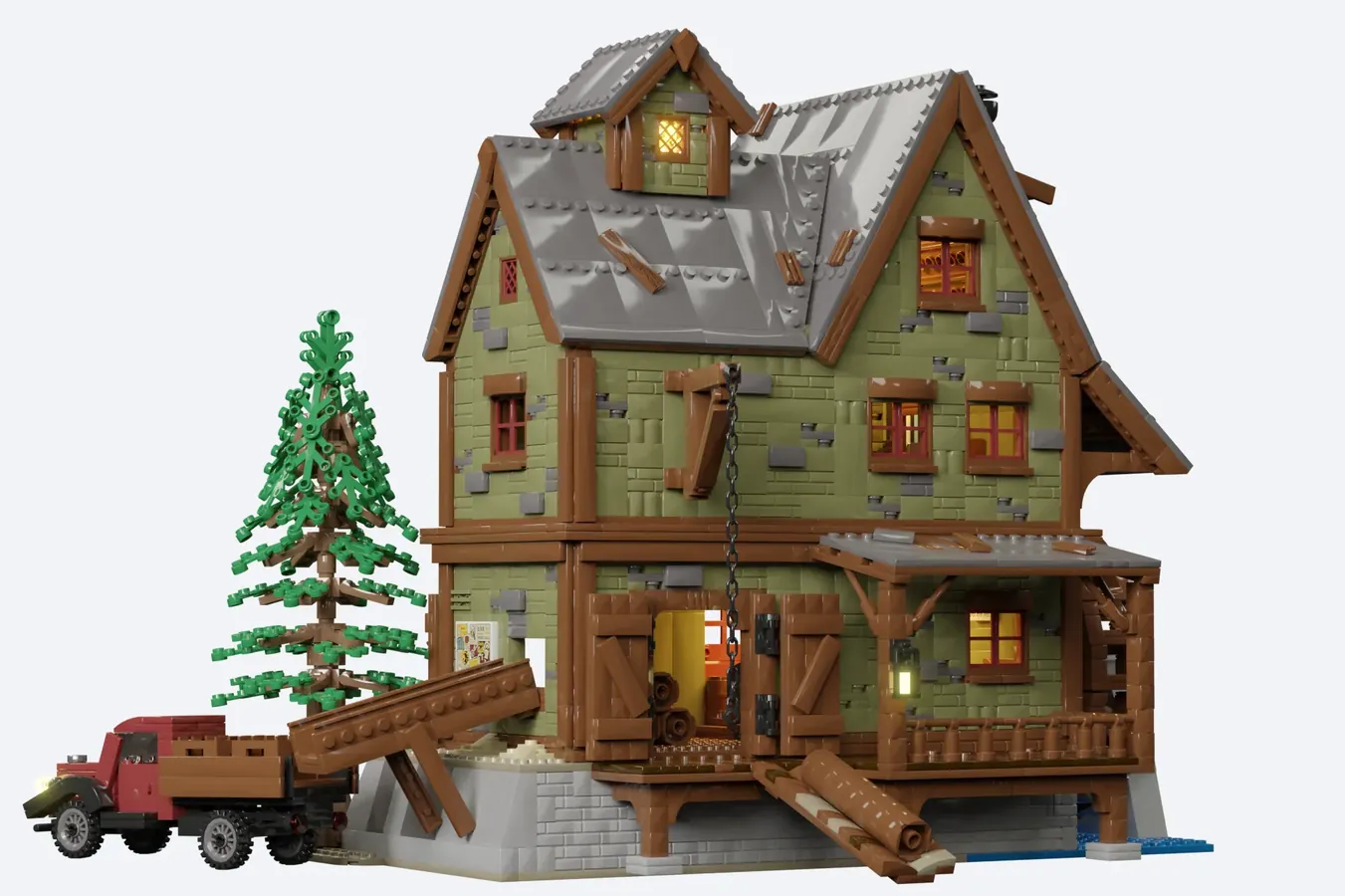 A building built along a river (creek) with a working water wheel.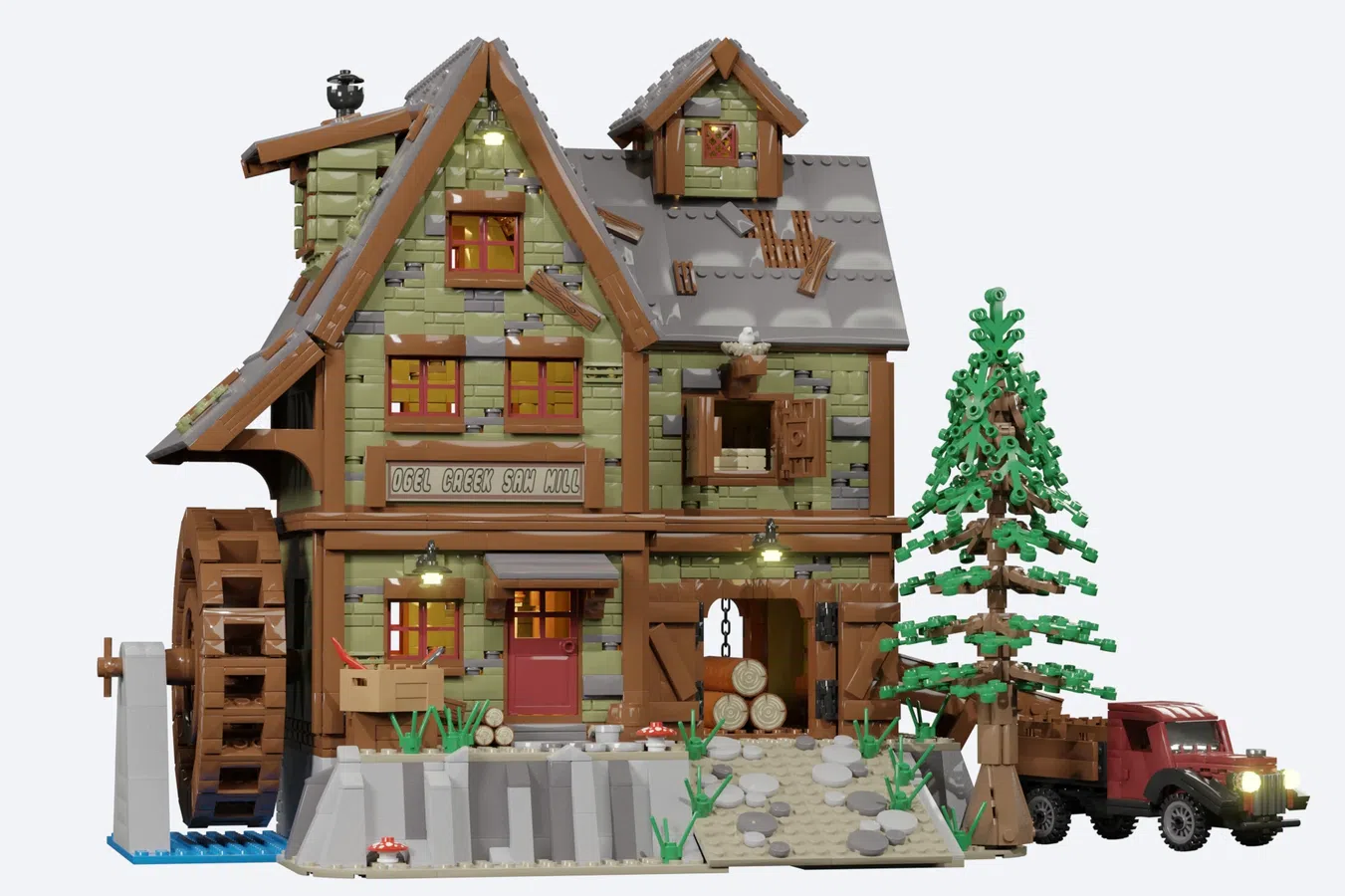 The saw is connected to the water wheel by gears and axles, so it moves with the water wheel.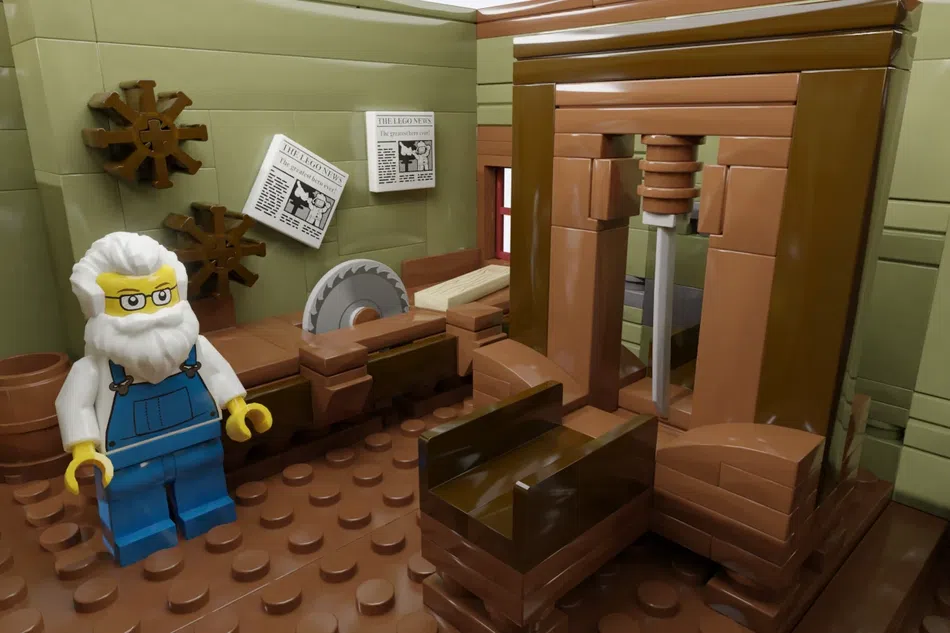 The first floor of the building is the workshop.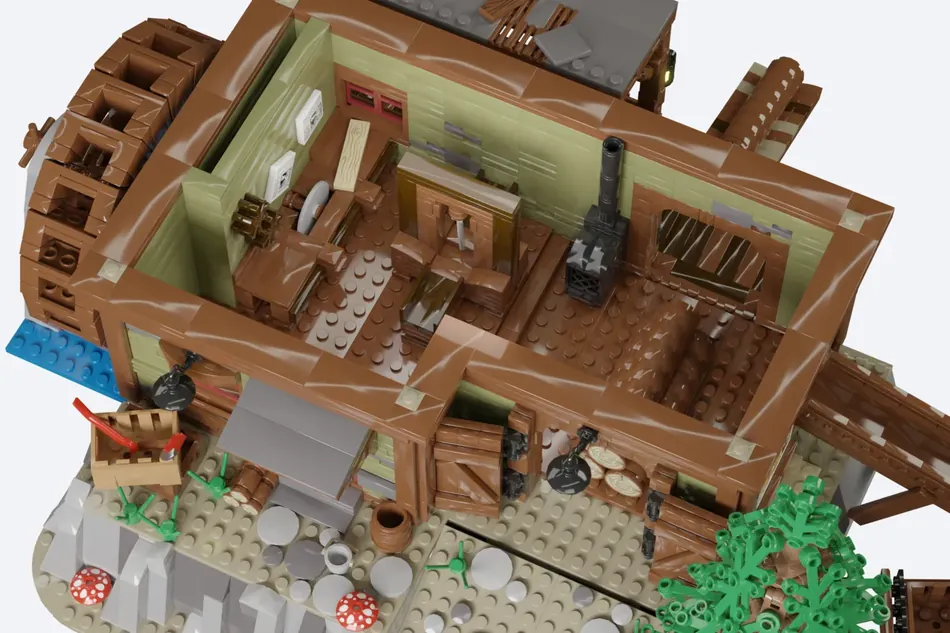 Twice of the building is an office.
Each area is removable.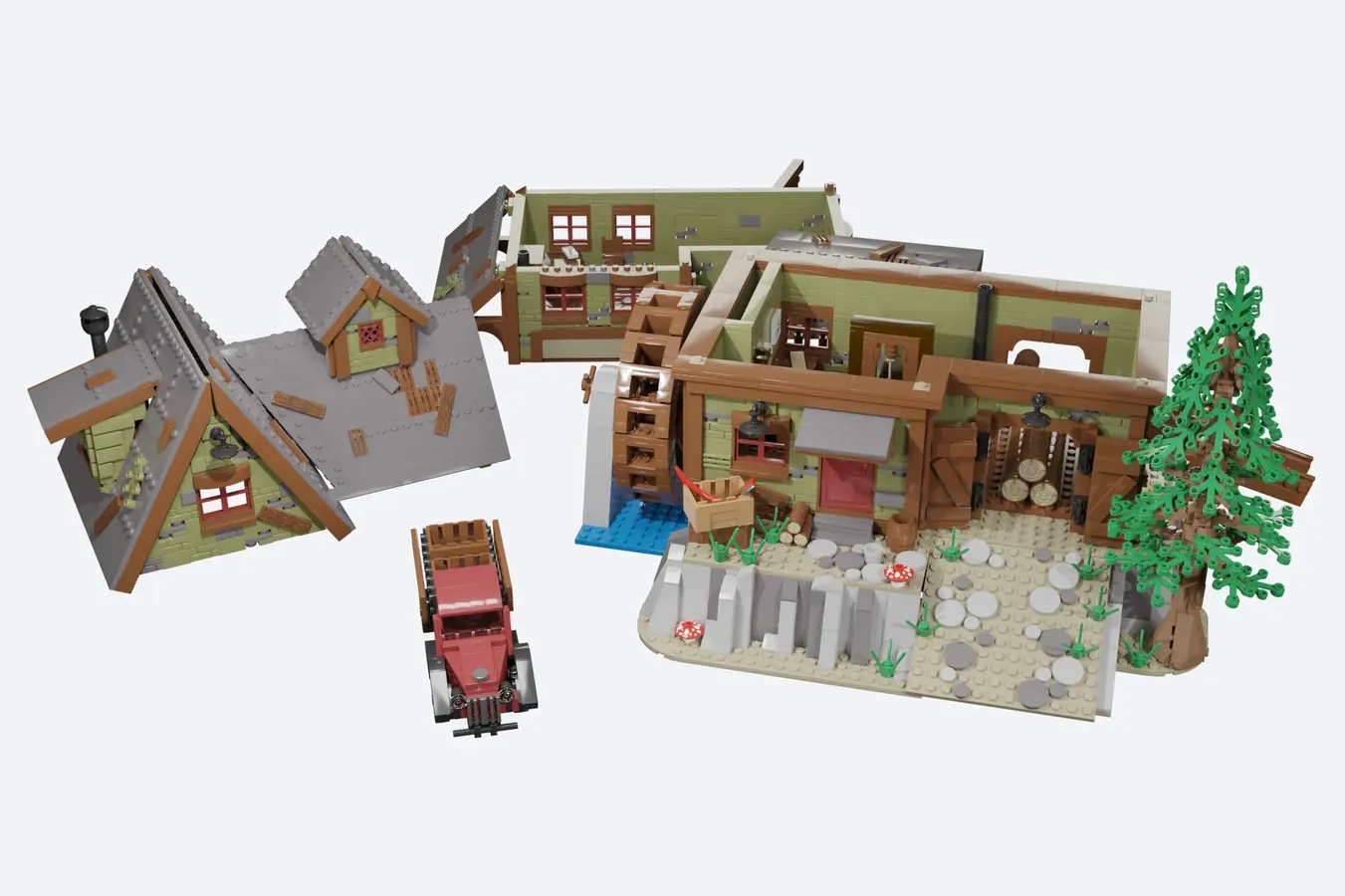 Information
"OGEL" in the name of the work Augel Creek is a word that spells LEGO backwards, and is the name of the Alpha Team villain that was deployed in the early 2000s.
Can Pass the Review?
Designer Krackenator4 is an AFOL who loves pirates. Several other designs are in the works.
Buildings are difficult to pass the examination because of Lego (R) ideas, but this work has an atmosphere close to the few non-copyrighted building works that have been commercialized, such as a sling shop, a medieval blacksmith, and an A-frame cabin.
The rotating water wheel is interesting and the design seems to be liked by Americans, so I would like to expect it to be commercialized. If it is commercialized, it would be even better if the procedure for installing it is written in instruction even if it does not come with electric parts.
All Works for the 1st review in 2023
Check out all the designs that have entered the review including those other than the design proposals introduced on this page!
10K Designs 2023 1st Review
We introduce design proposals that have received 10,000 support from LEGO (R) ideas and have been confirmed to enter the[…]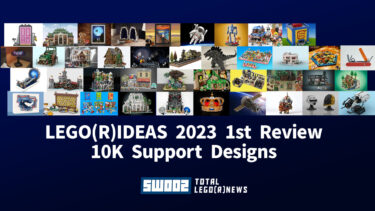 💡 What are LEGO (R) IDEAS?
LEGO (R) IDEAS is a project to commercialize fan designs!
If the published design receives 10,000 votes from other users, it will be reviewed for commercialization by the LEGO (R) Group, and if it passes the review, it will be released from the LEGO (R) IDEAS series.
Learn more
LEGO®
💡LEGO Ideas is a project to productize fan designs!We are looking for original designs that we want to p[…]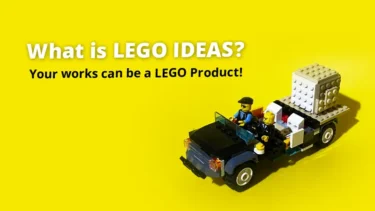 This article includes affiliate links and we earn from qualifying purchases.