BASEMENT & SEWERAGE
With 10,000 support, it is confirmed that it will advance to the 2nd LEGO idea commercialization review review in 2021.BASEMENT & SEWERAGE:LEGO IDEAS
Basement and sewer like a secret base.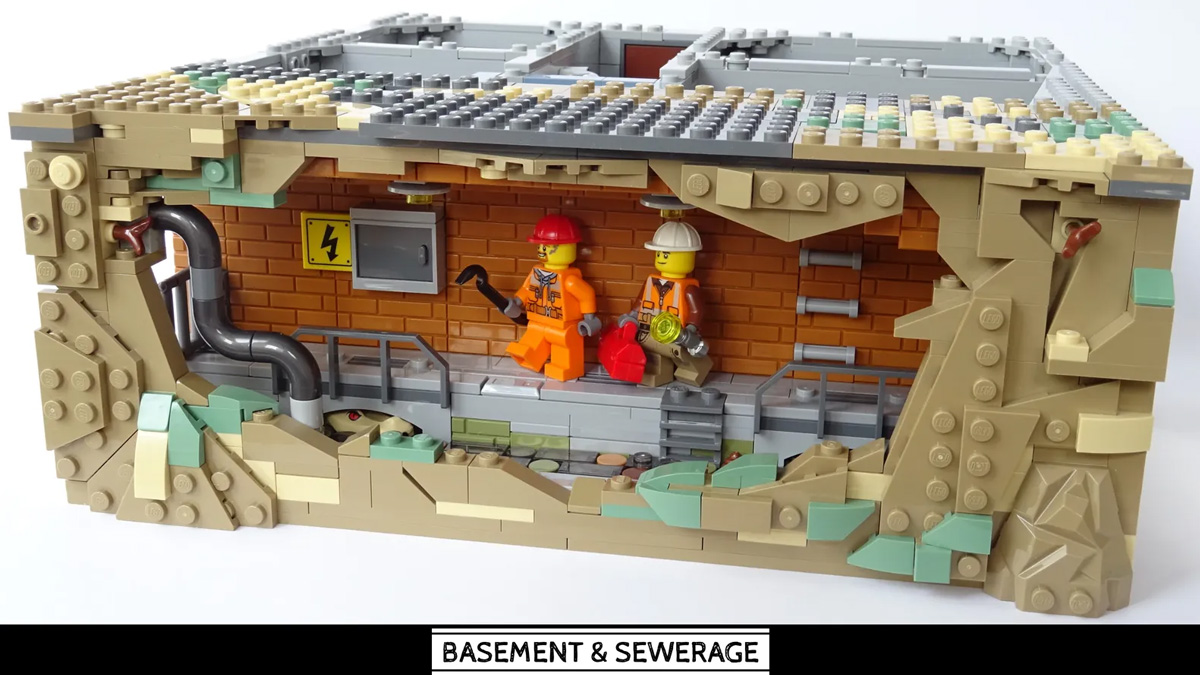 The room is divided into a manager's room, a work room, a machine room, and a secret room.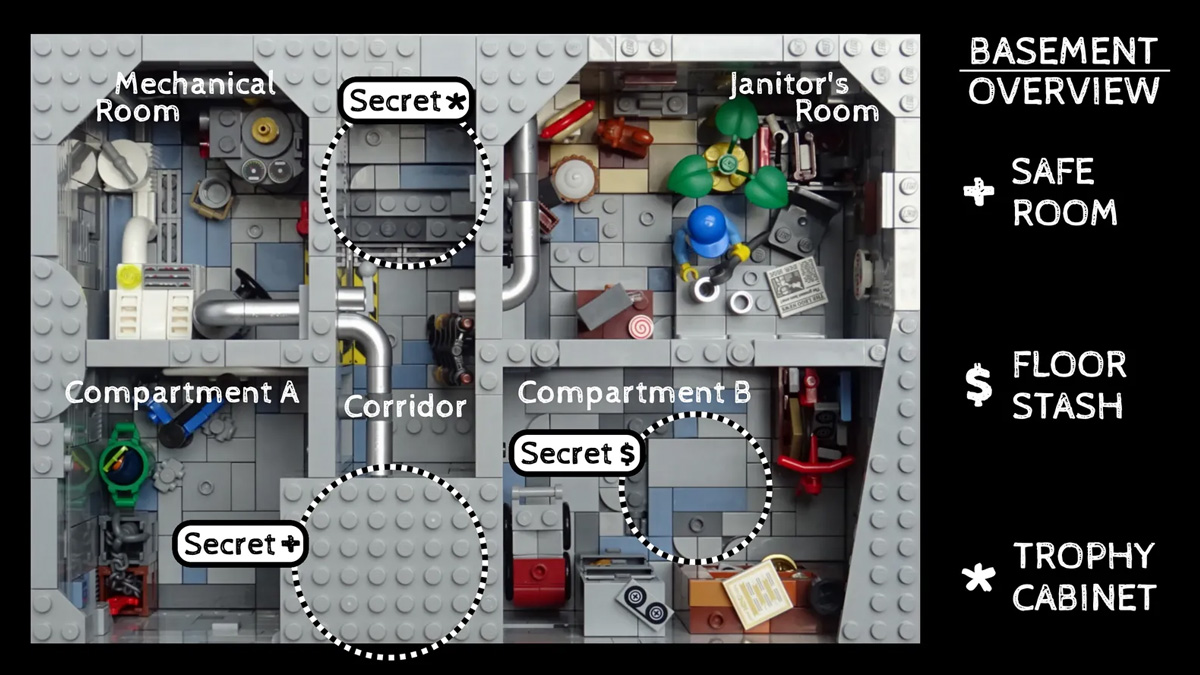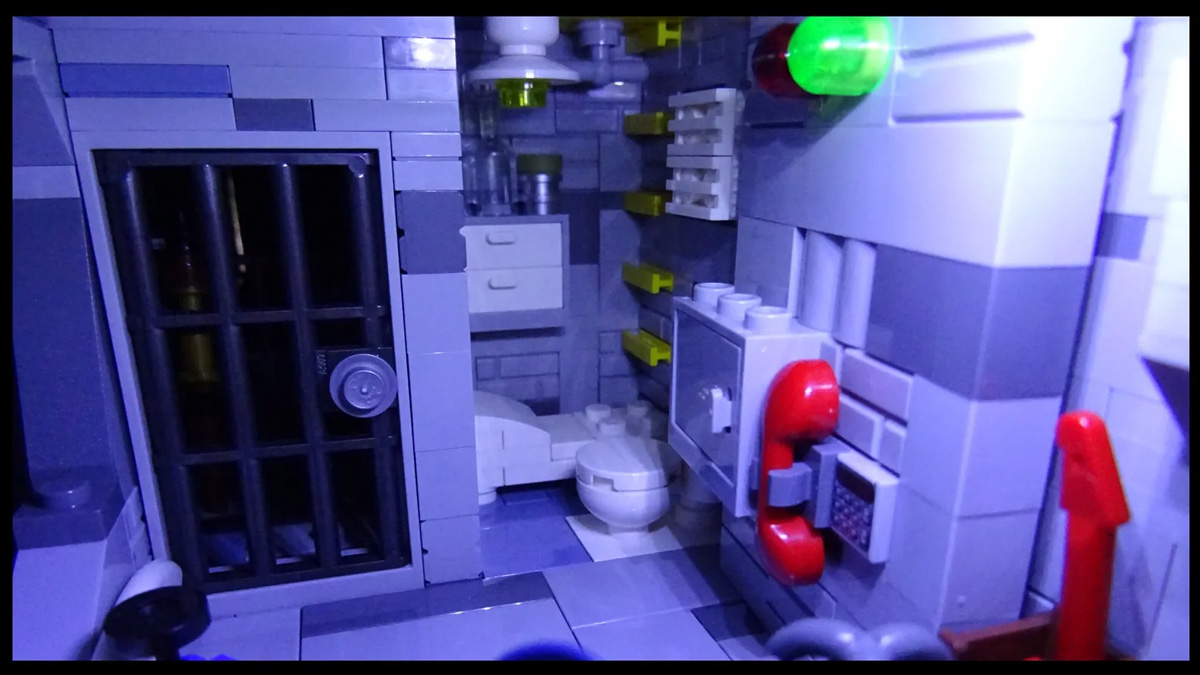 There is also a secret underfloor storage. The gold nuggets are hidden, but can you find something like this when working underground? For example, wads and gold nuggets hidden by the Mafia.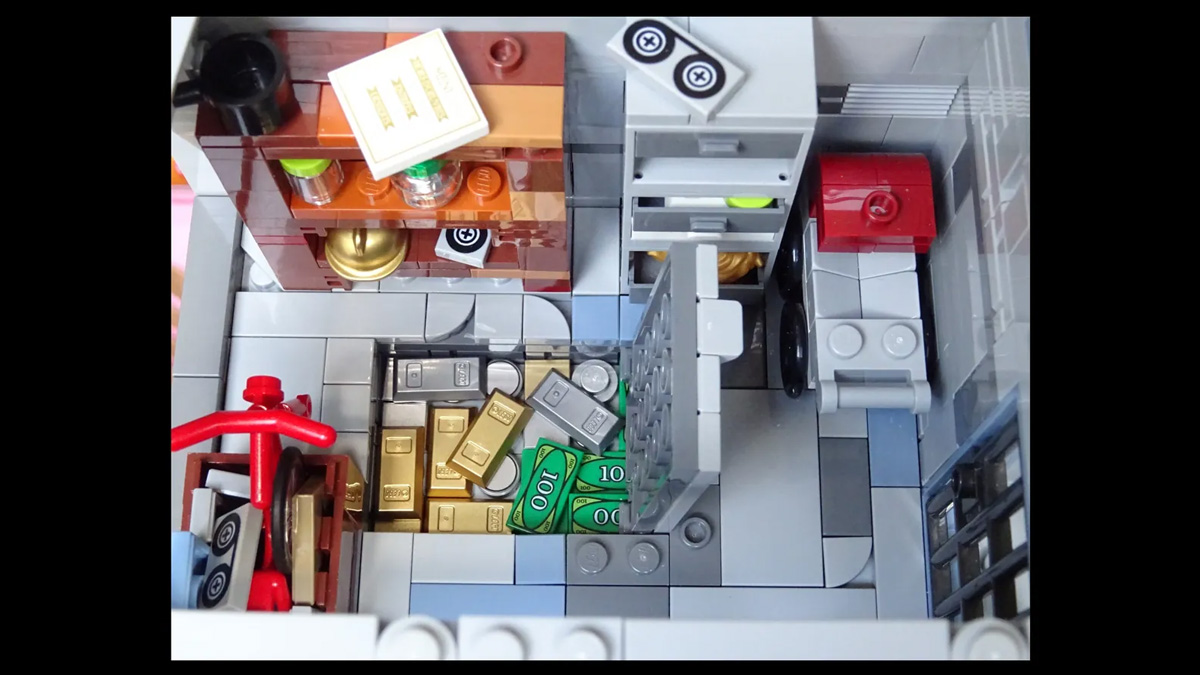 It's a unique and interesting piece, but it's designed to fit perfectly into the 32×32 size of a modular building.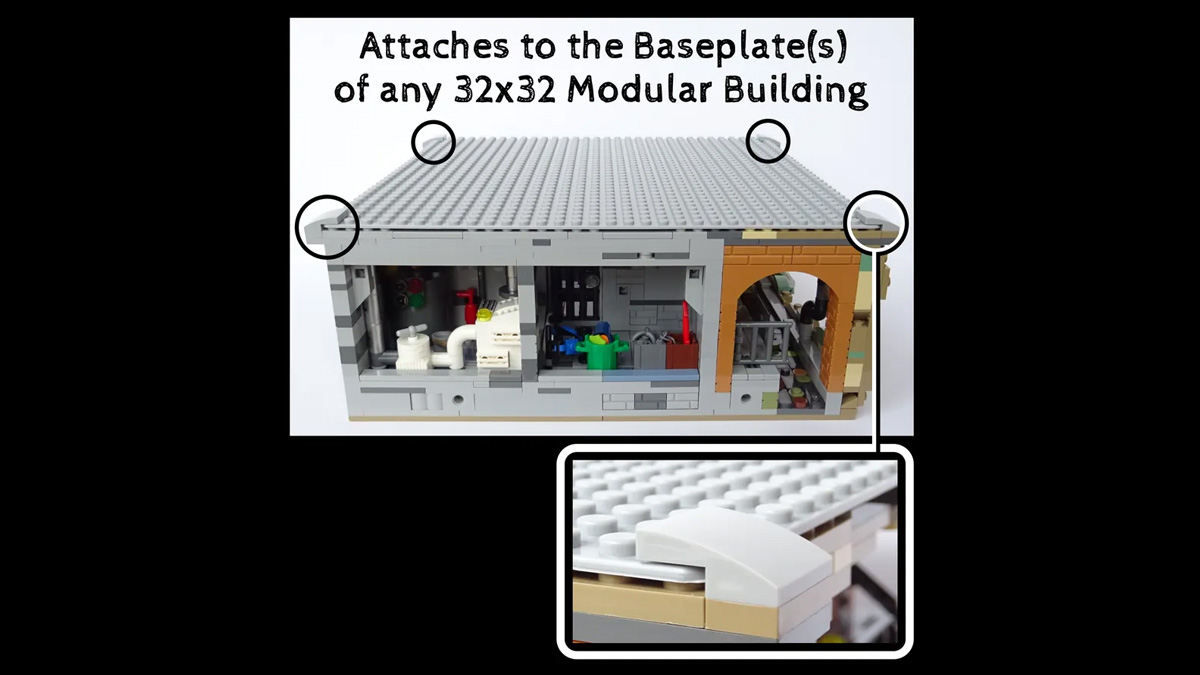 You can easily remove the wall when connecting to a modular building.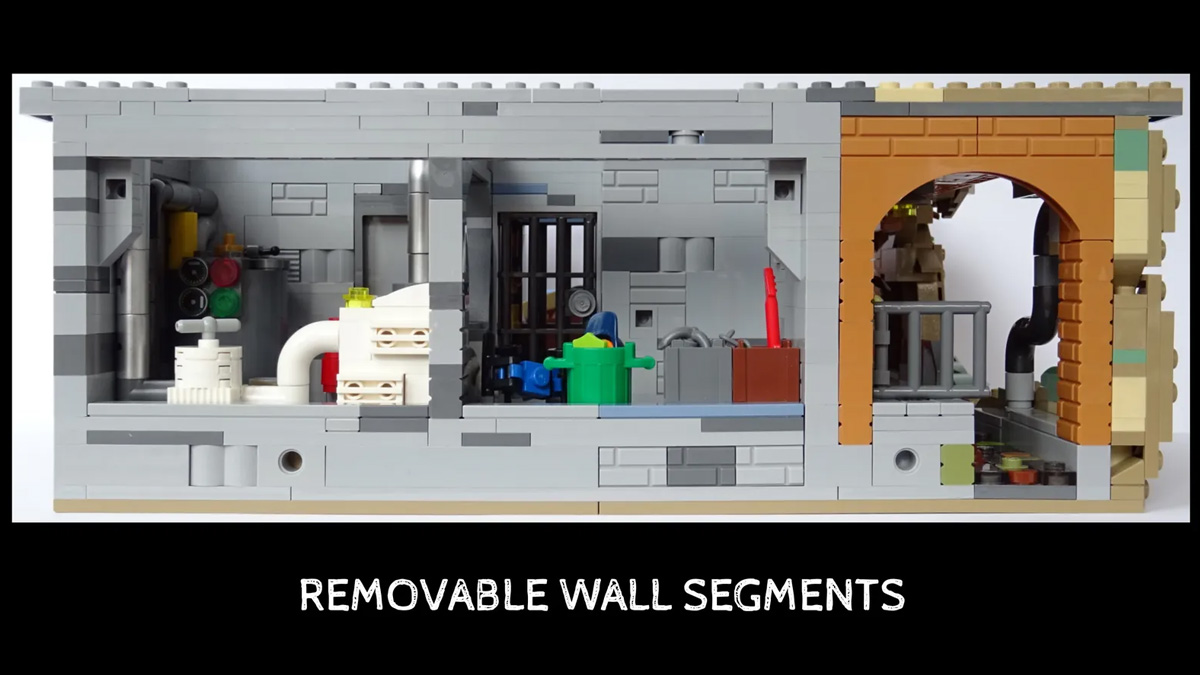 Can you live in the sewer?
When watching foreign movies, people and creatures living in the sewer often appear, but they are mostly oppressed people.
Street children, resistance to fight the system in science fiction movies, monsters displaced by humans, etc. Especially famous as a sewer character is Ninja Turtles, which has been made into Lego in the past.
Matt Groening's Futurama
Even in the anime called Futurerama, which is set in New York after 3000 AD, mutants live in the sewer while avoiding humans on the ground. The main character, the mono-eye female Leela, thought she was an alien orphan and lived on earth, but she was shocked when she learned she was actually a mutant from the sewer society. rice field.
In the world of creation, the sewerage society is a standard place that cannot be proud of.
Doesn't it smell?
The sewer has the impression that it smells, so I think it's a good setting in the story as a place to live or evacuate the oppressed character.
However, there are rainwater pipes and sewage pipes in the sewerage system, and when reading the stories of overseas turtles fans, there is an opinion that they mainly live in odorless rainwater pipes that drain rainwater.
I'm not very familiar with urban development, so I'm not sure if there's still a big sewer that people can walk in like in the movie.
Sewer alligator legend
There is an urban legend that white crocodiles live in the sewers of New York.
The content that seems to be in Marvel is that when the crocodile brought back from Florida was flushed to the toilet, it was exposed to pollutants in the sewer and became huge. The crocodile is reproduced in this design as well.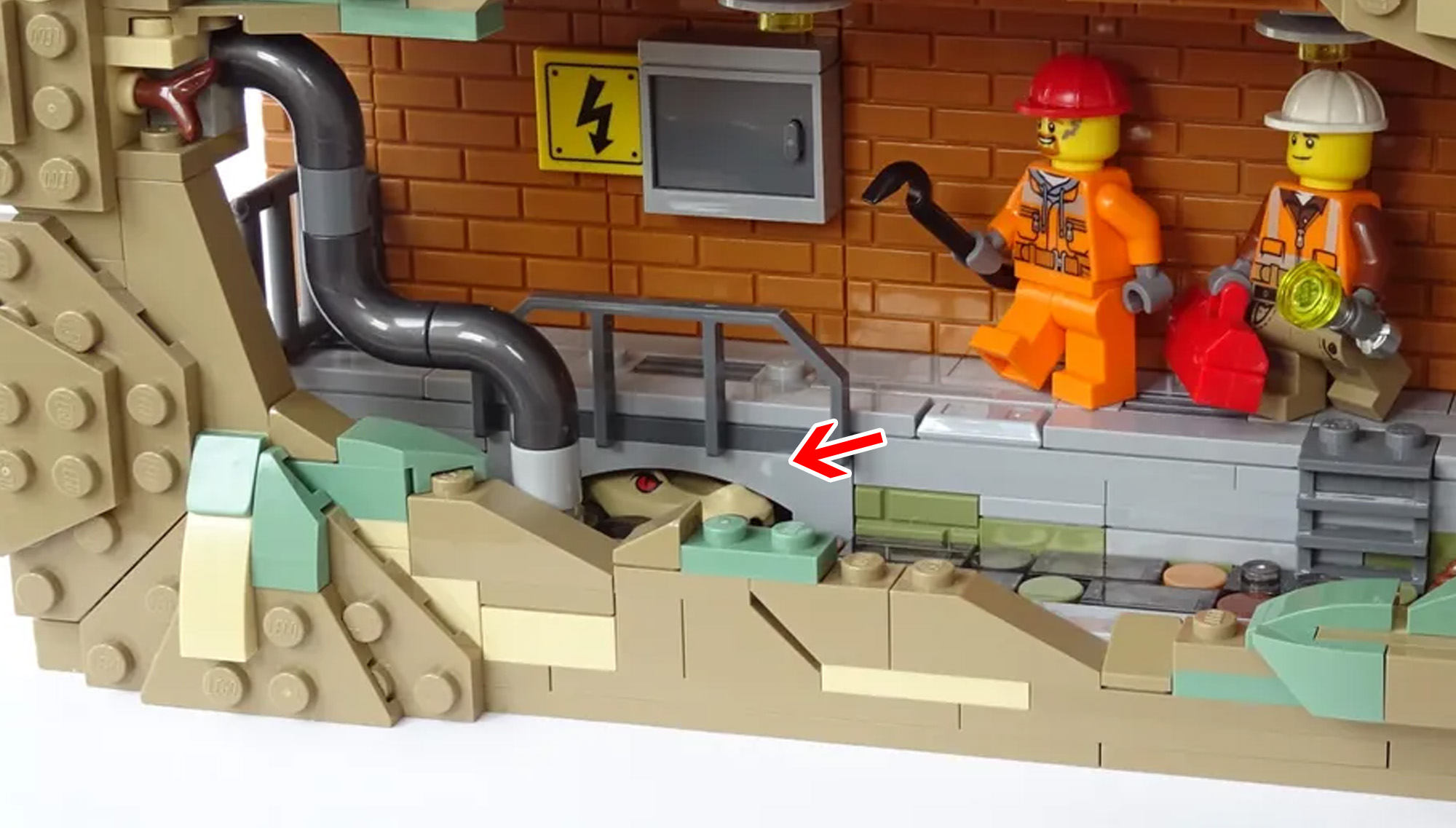 Can Pass the Review?
The author MOCingbird has published several other basement-style designs.
This design is also a modular building expansion set, and the subject matter is quite unique as a building work. However, the gold nuggets and cash hidden under the floor by the characters look like money whose source is suspicious.
There is a possibility if it is a copyrighted material, but it is a little hard to imagine that ordinary sewerage will be commercialized by Lego alone.
LEGO IDEAS 2021 2nd Review Summary
You can check the other 10k works on our summary.

Summary for 2021 2nd review
Two new products, "A-frame cabin" and "BTS Dynamite", were selected as the next LEGO idea new products! To be hones[…]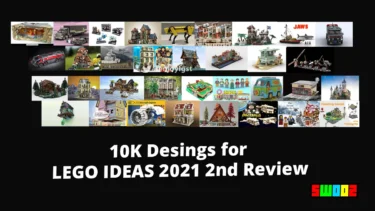 💡What is LEGO IDEAS?
Your work can be a LEGO product!
If your work achieve 10,000 support, LEGO review it for production. If your work pass the review, it will be released as an official LEGO product.
For Detail
💡LEGO Ideas is a project to productize fan designs!We are looking for original designs that we want to p[…]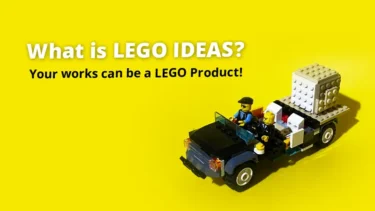 This article includes affiliate links and I earn from qualifying purchases.