BTS passed the review and will be the official LEGO IDEAS Set!
BTS Dynamite
With 10,000 support, it is confirmed that it will advance to the 2nd LEGO idea commercialization review review in 2021.BTS "DYNAMITE":LEGO IDEAS
BTS is a Korean 7-member hip-hop group and Dynamite is a single released in August 2020.
Dynamite has won first place for two weeks in a row since the first appearance of the Billboard Hot 100 in the United States, and the official music video YouTube has been viewed more than 1 billion times .
This design is a minifigure of the building and all the members appearing in the video.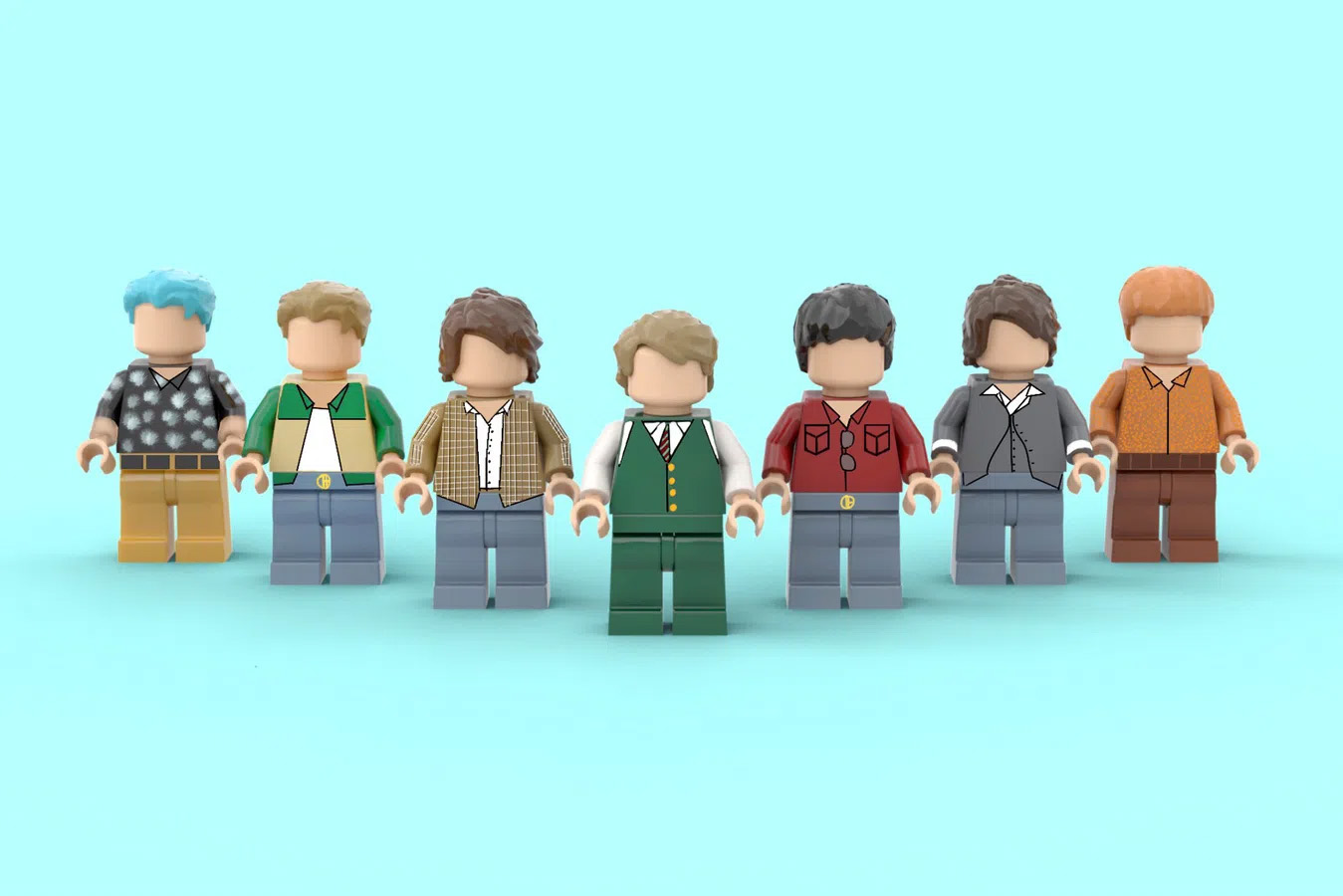 The building is a record shop and a donut shop that appear in the video.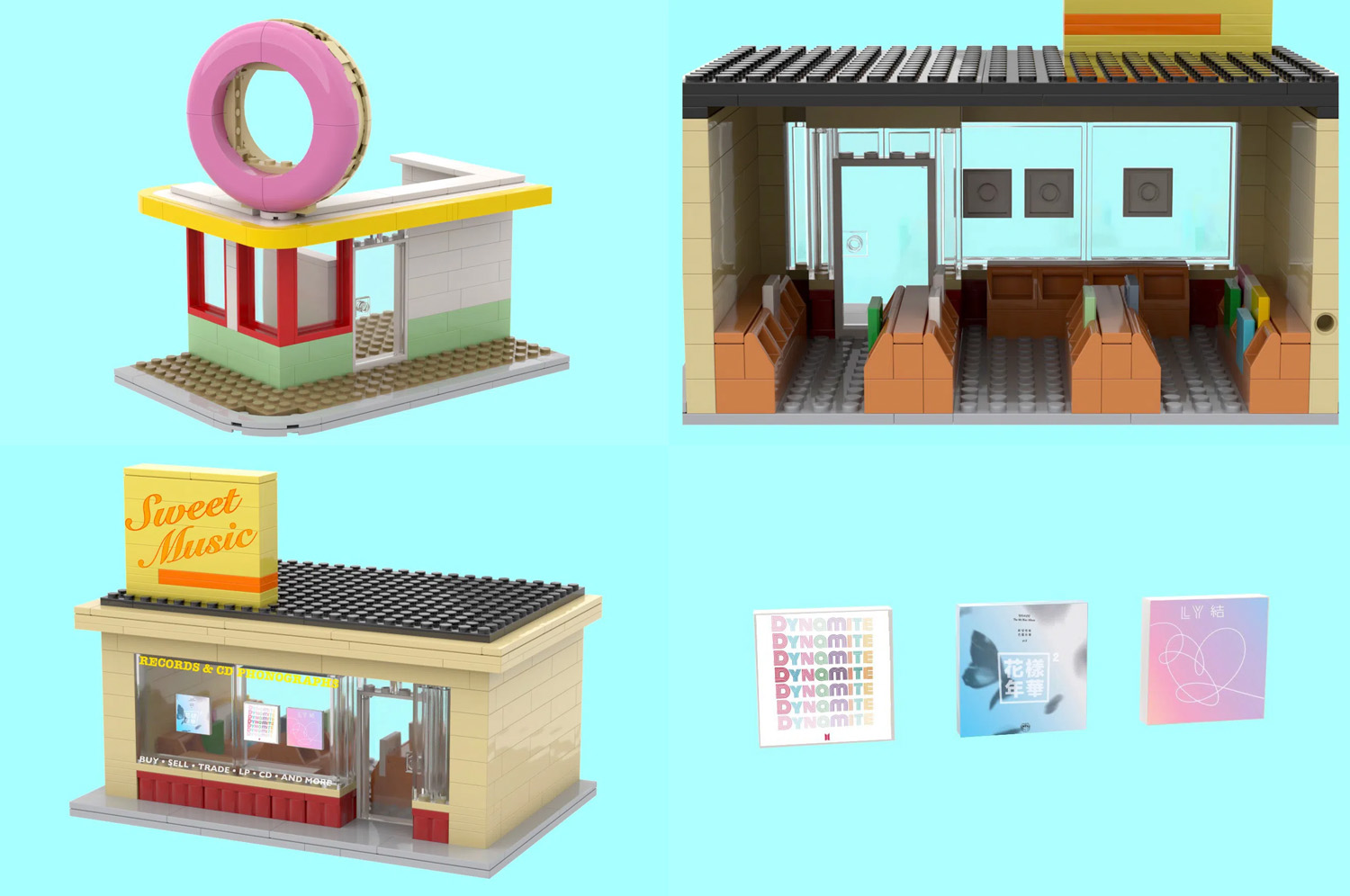 Official MV with over 1 billion views
Can Pass the Review?
The author JBBrickFanatic has published several other works, but they are not so serious. Impression that it is not a typical build.
I didn't know about Korean singers and I knew only to some extent that I heard the name of BTS. I've heard that Dynamite is playing popular songs on Alexa, so I thought it was an American group.
I think that the number one billboard among Asians is a big record that overturns the conventional wisdom. The hardships of the members and staff to achieve this feat would not have been trivial. Studying English would have made a lot of effort, including pronunciation, and there must have been a fight against discrimination.
It's a great achievement to walk up to Kyu Sakamoto, who won first place on the billboard in 1963, but it's difficult to compare because the situation will be different from now. Kyu Sakamoto has only one song, but BTS may continue to be a hit in the United States.
Minifig Pack?
This design has a thin build element, and the author seems to want to make a minifigure of the members anyway.
In the past, there were minifigure-main idea products such as NASA women and scientists, but I don't think active singers are designed to be commercialized from ideas. The topicality is sufficient, but it may be difficult to pass the examination.
If you are a group that plays music videos 1 billion times, it would be better to collaborate with VIDIYO. The license fee seems to be quite high, but it will be sold in limited quantities as a special collaboration minifig of VIDIYO. Even in that case, it will not be sold in Japan where VIDIYO has not been released yet.
LEGO IDEAS 2021 2nd Review Summary
You can check the other 10k works on our summary.

Summary for 2021 2nd review
Two new products, "A-frame cabin" and "BTS Dynamite", were selected as the next LEGO idea new products! To be hones[…]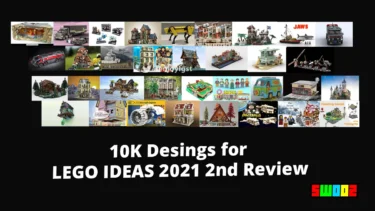 💡What is LEGO IDEAS?
Your work can be a LEGO product!
If your work achieve 10,000 support, LEGO review it for production. If your work pass the review, it will be released as an official LEGO product.
For Detail
💡LEGO Ideas is a project to productize fan designs!We are looking for original designs that we want to p[…]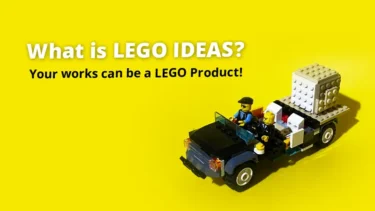 This article includes affiliate links and we earn from qualifying purchases.