MOVIE SET
With 10,000 support, it is confirmed that it will advance to the 2nd LEGO idea commercialization review review in 2021.MOVIE SET:LEGO IDEAS
Assortment of 8 types of buildings for movie shooting set according to the scene. A large set of 2,900 pieces when all are combined.
Since it is a movie shooting set, each building has only a façade (front part of the building) and no interior. All are unified in 16 widths, so it is possible to rearrange the top and bottom.
It is also possible to create a building with a three-dimensional appearance by combining each façade. It can be used according to the scene.
A cart and rails for smartphone photography are also included.
The title is a movie shooting set, so of course you can play it like a movie shooting, but it is also recommended for applications such as enjoying photography of various scenes with LEGO more easily and increasing the volume of LEGO City.
Can Pass the Review?
The author Castor-Troy is also publishing other building designs.
Compared to building the entire building, it is good that the background can be aligned at a low price. However, it seems that the façade alone is contrary to the Lego product concept, so the probability of commercialization is not high.
However, there are many people on Instagram and Twitter who are taking beautiful pictures that combine Lego builds and minifigs, so it may be interesting to make it a little smaller and commercialize it as a starter kit for such genres. And what about the LEGO officials actively developing LEGO photos?
LEGO IDEAS 2021 2nd Review Summary
You can check the other 10k works on our summary.

Summary for 2021 2nd review
Two new products, "A-frame cabin" and "BTS Dynamite", were selected as the next LEGO idea new products! To be hones[…]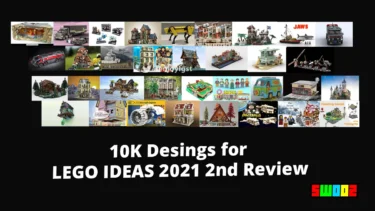 💡What is LEGO IDEAS?
Your work can be a LEGO product!
If your work achieve 10,000 support, LEGO review it for production. If your work pass the review, it will be released as an official LEGO product.
For Detail
💡LEGO Ideas is a project to productize fan designs!We are looking for original designs that we want to p[…]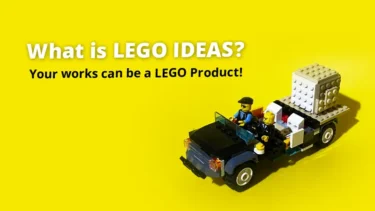 This article includes affiliate links and we earn from qualifying purchases.