Update@Dec 7th 2021:Information from SNS, the release of 3 mech armor sets will be postponed due to stability porblem. Their pages on LEGO.com is now closed.
In January 2022, Spider-Man kids anime, mechanical suits, etc. will be released.
Many mechanical suits will be released in January 2022. The lineup includes the popular Iron Man and the first mechanical suits Wolverine and Black Panther.
Iron Man figure is a mechanism that the arc reactor shines with a light block.
76202 Wolverine Mech Armor
141pcs | Age7+ | JPY1,180 | $9.99(約JPY1,100) | PostponedReleased on Saturday, January 1, 2022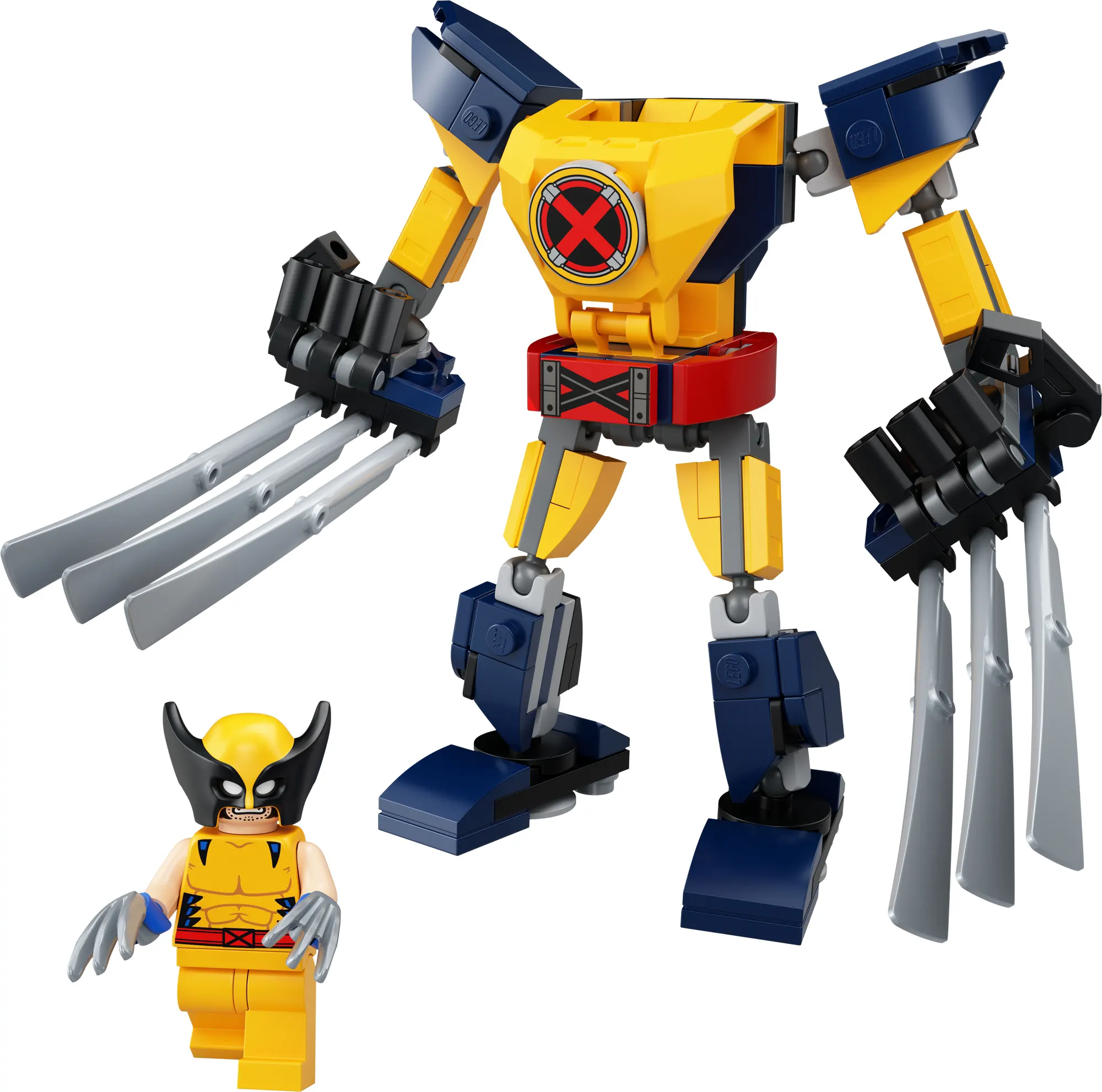 Scale-up the action! – With a Wolverine mech and minifigure, LEGO® Marvel Wolverine Mech Armor (76202) is a big treat for young Super Heroes
Iconic Marvel character – Includes a Wolverine minifigure and a buildable Wolverine mech with large movable claws attached to its hands
Open-ended play – Kids put the Wolverine minifigure into the mech's opening cockpit, then use the movable mech and its extra-long claws to battle bad guys and role-play endless Super-Hero adventures
Gift for kids – A birthday, holiday or any-day treat for Marvel fans aged 7 and up
Build, play and display – Standing over 4.5 in. (12 cm) tall, the highly posable mech inspires endless imaginative role play and, when the day's battles are over, can be displayed in a bedroom
More mechs, more fun! – There are lots more LEGO® Marvel mechs for kids to collect, letting them create their own multi-mech battles
76203 Iron Man Mech Armor
130pcs | Age7+ | JPY1,180 | $9.99(約JPY1,100) | PostponedReleased on Saturday, January 1, 2022
Supersized and super fun – LEGO® Marvel Iron Man Mech Armor (76203) is an extra-large treat for young Super Heroes
Popular Marvel character – Includes an Iron Man minifigure and a buildable Iron Man mech with loaded stud shooter, large energy shield and fully jointed arms and legs
Imaginative play and display – Kids put the Iron Man minifigure into the mech's opening cockpit, then use the movable mech to role-play endless battles and Super-Hero adventures
Gift for Marvel fans – This versatile mech can be gifted as a birthday, holiday or any-day treat for kids aged 7 and up
Portable play – Standing over 4.5 in. (11 cm) tall, the highly posable mech is big enough for epic play and easy to carry wherever kids go
Collectible mechs – There are lots more LEGO® Marvel mechs for kids to collect and use to create their own multi-mech battles
76204 Black Panther Mech Armor
124pcs | Age7+ | JPY1,180 | $9.99(約JPY1,100) | PostponedReleased on Saturday, January 1, 2022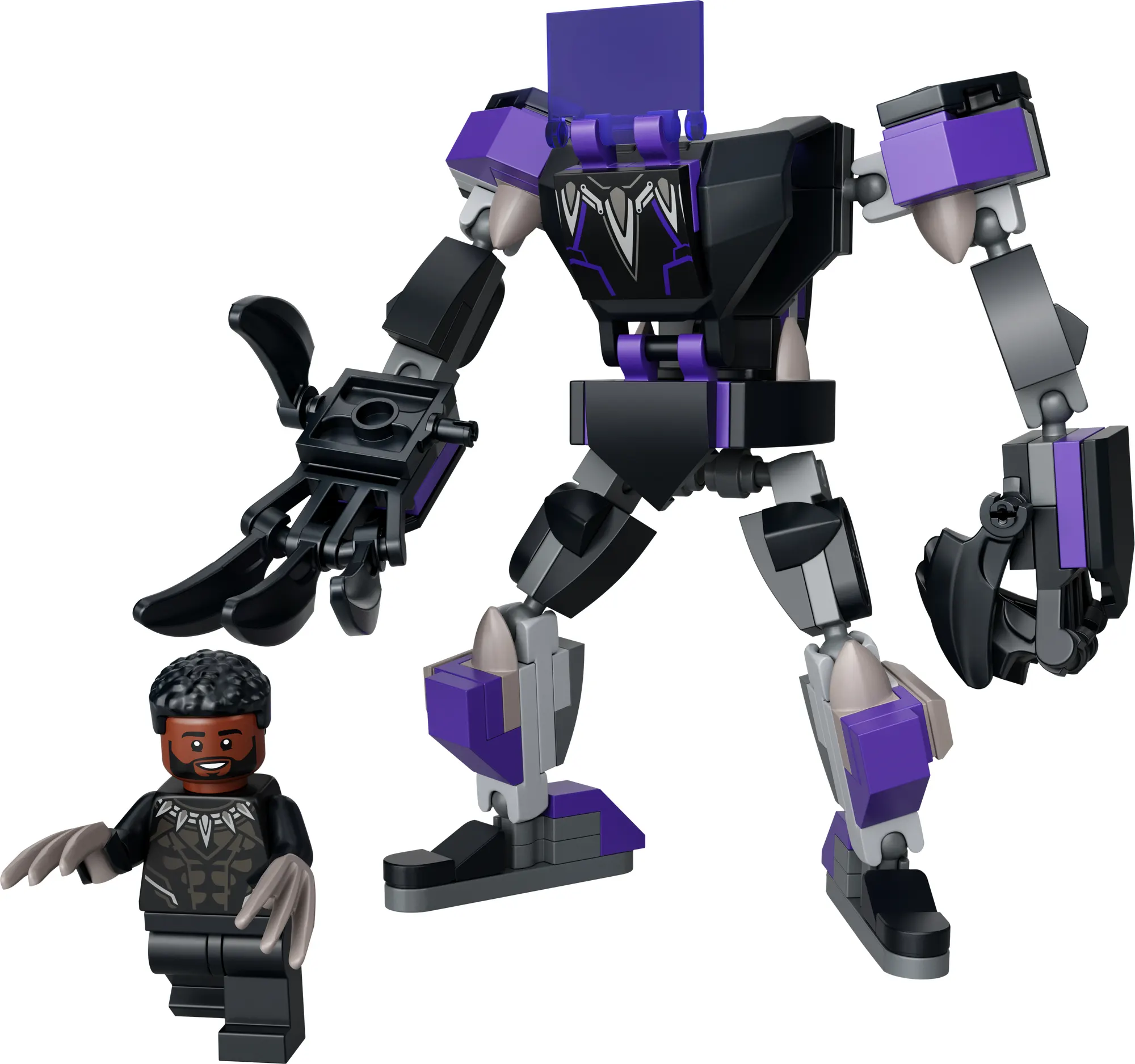 Mechanical warrior – The LEGO® Marvel Black Panther Mech Armor (76204) is a fun treat for any young Super Hero
Iconic Super Hero – Includes a Black Panther minifigure and a buildable Black Panther mech with fully jointed arms, legs and protruding claws
Endless imaginative play – Kids put the Black Panther minifigure into the mech's opening cockpit, then use the movable mech to battle bad guys and play out Super-Hero adventures of their own
Treat for Marvel fans – This versatile mech can be given as a birthday, holiday or just-because gift to kids aged 7 and up
Pick-up-and-play – Standing over 5.5 in. (15 cm) tall, this movable mech with jointed limbs is both posable and portable
76206 Iron Man Figure
381pcs | Age9+ | JPY5,480 | $39.99(約JPY4,400) | Released on Saturday, January 1, 2022
The arc reactor can be lit with a light block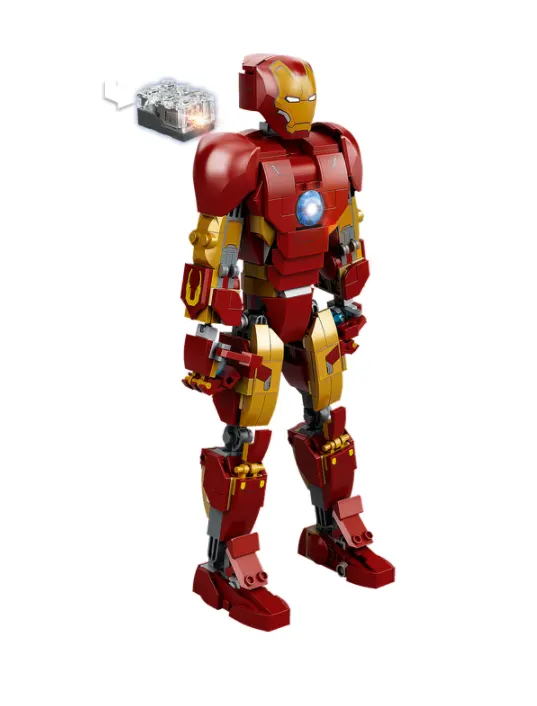 An Iron Man of their own – LEGO® Marvel Iron Man Figure (76206) is the ultimate gift for fans of the armored Avenger
Iconic Marvel hero – Kids assemble the 381 pieces into a realistic recreation of the metal-clad star of the Marvel movies
Fully jointed – All parts of the buildable Iron Man are articulated, so kids can move, position and pose the armor just like the real thing
Treat for Marvel fans – A birthday, holiday or just-because gift for young Super Heroes aged 9 and up
Portable play – This take-anywhere Iron Man stands over 9 in. (24 cm) tall, the perfect size for hands-on action, and kids can carry it wherever they go
New Product Summary
New
Check the All New LEGO Products Information Here!All information for LEGO's official release, leaks, release schedule,[…]