We will review three types of LEGO (R) Speed Champions "76908 Lamborghini Countach / 76906 1970 Ferrari 512 M / 76907 Lotus Evija" released in March 2022 at the same time.
My favorite is Lamborghini
My personal favorite is the Lamborghini Countach. According to Wikipedia, it was manufactured from 1974 to 1990, but I think it is a particularly popular model with an overwhelming presence among all the supercars of all time.
🐈 Cat Scale
According to the cat scale, the size of the box is about 2/3 cat-long.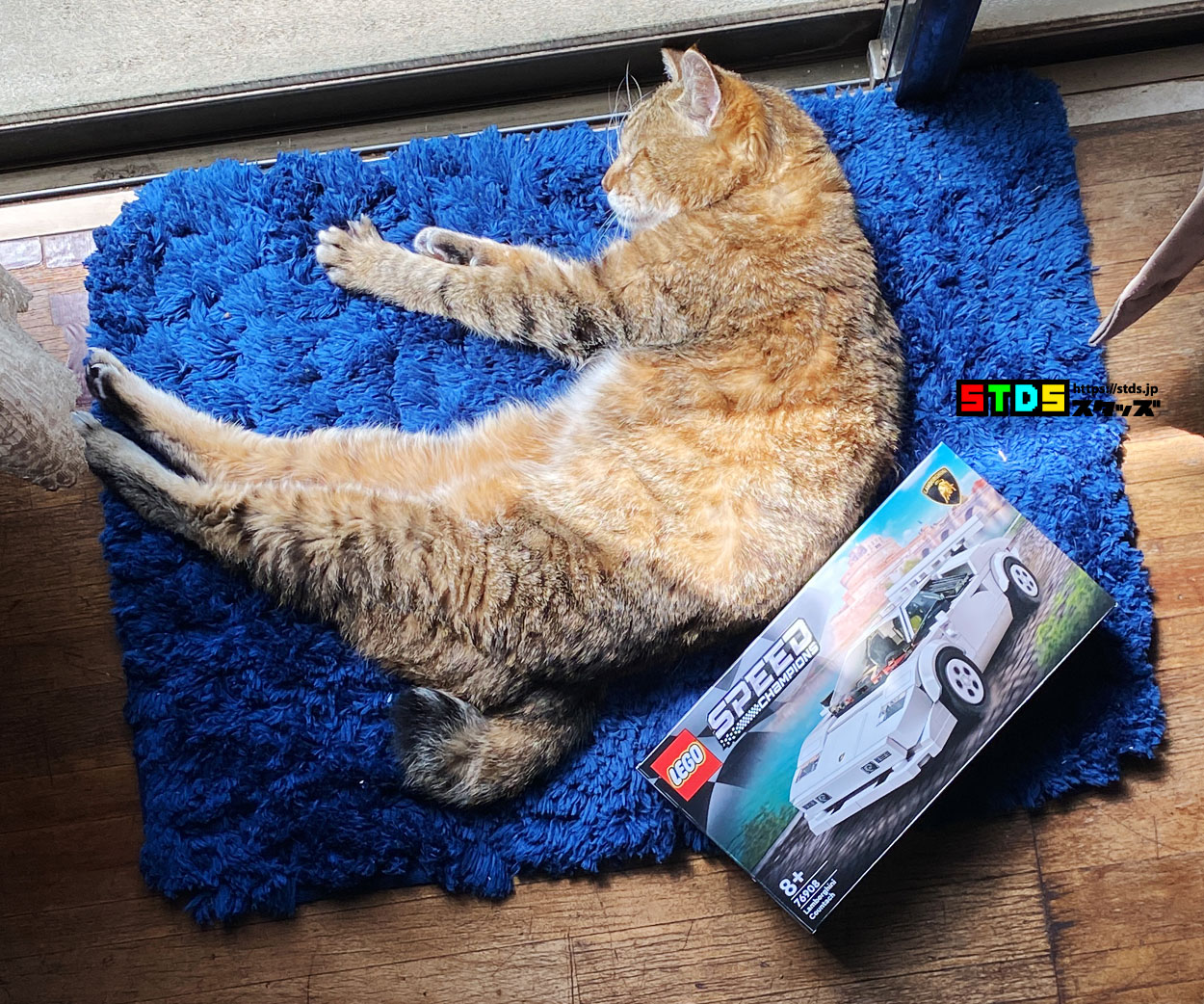 The contents are 2 inner bags, assembly instructions, and 1 sticker sheet.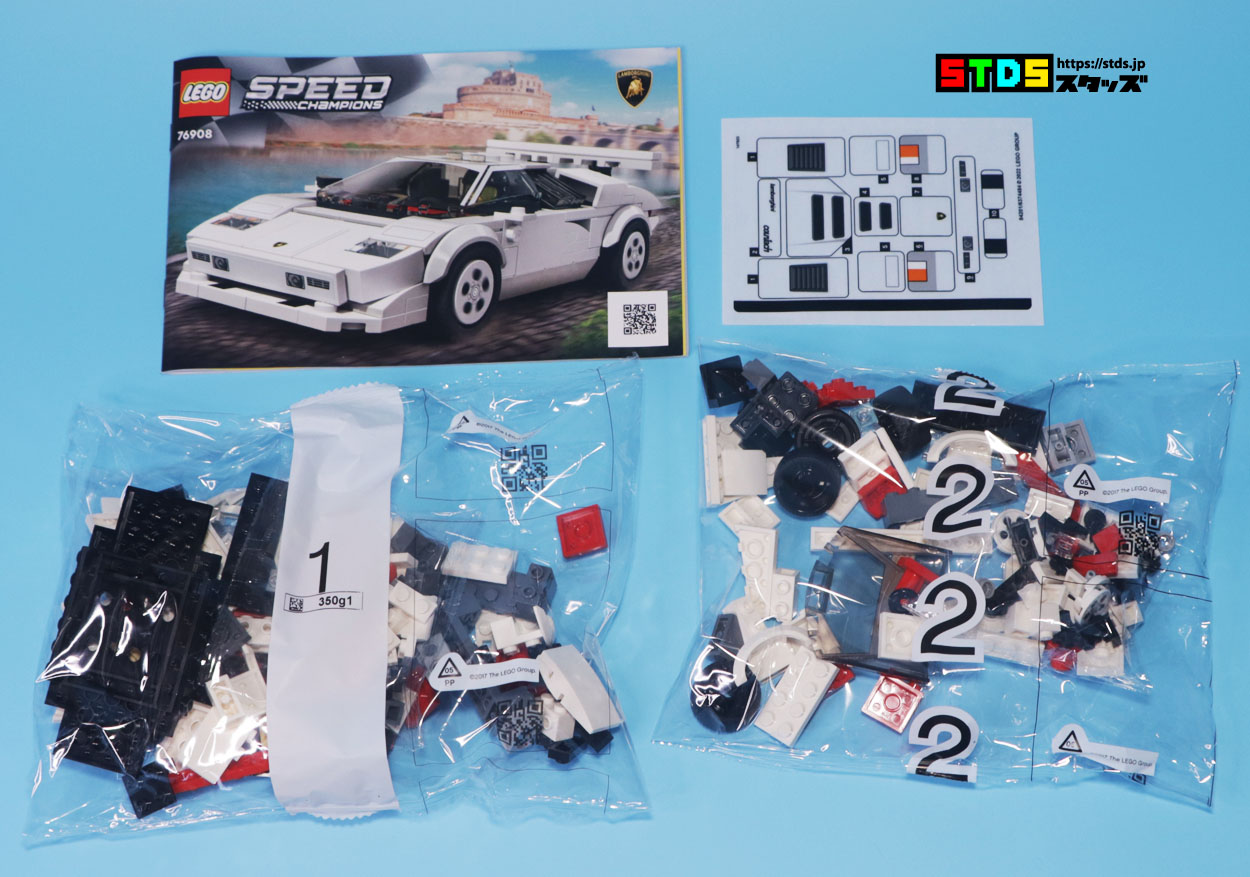 Two minifigs can sit side by side
The base part is a plate where you can sit side by side with two familiar minifigures. 76906 Ferrari is a race vehicle, so this basic part is not adopted and it is a single-seater.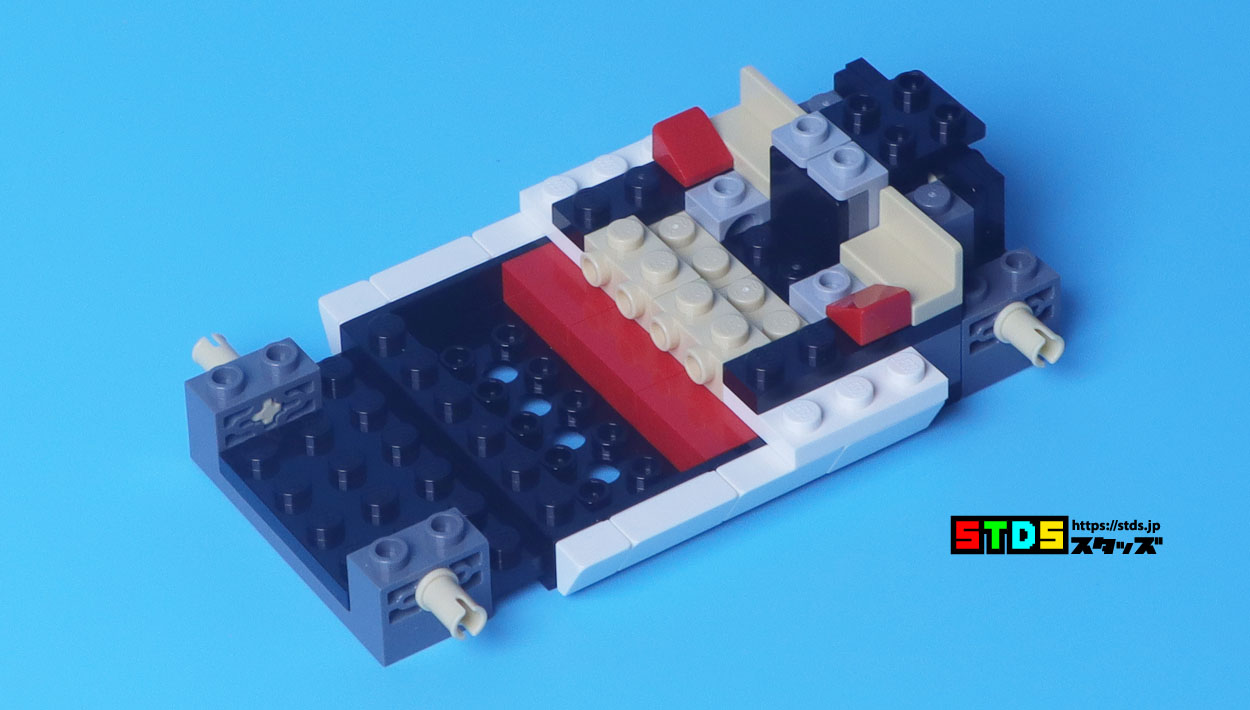 Beautiful Sleek Car Body
Speaking of Lamborghini Countach, it features a thin streamlined body with a sense of speed. A supercar that was too cool that all the kids at that time longed for when it was manufactured in active duty.
Even with LEGO (R) products, blocks are attached diagonally throughout the car body to reproduce a beautiful streamline.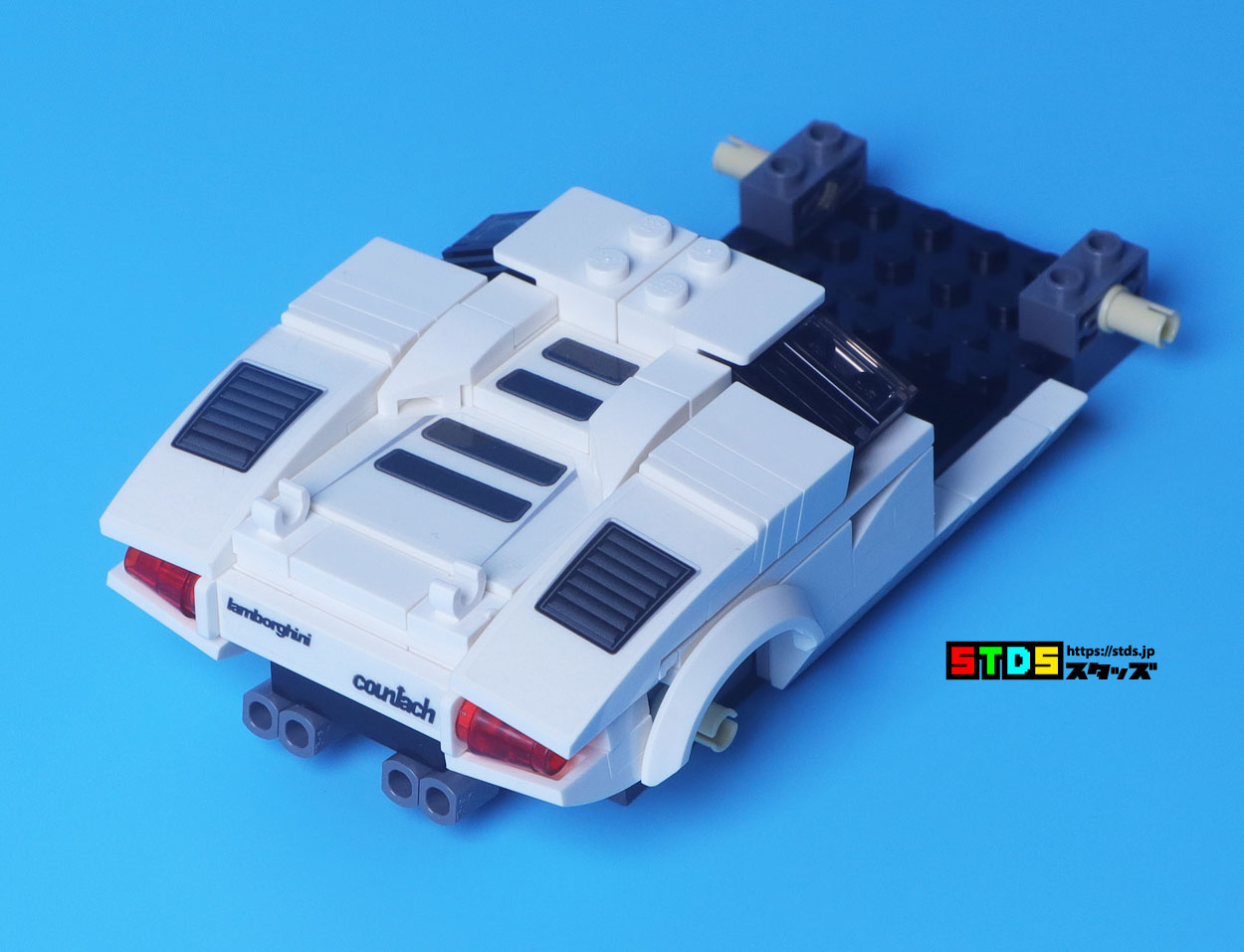 Complete!
The LEGO (R) Speed Champions Lamborghini Countach is completed.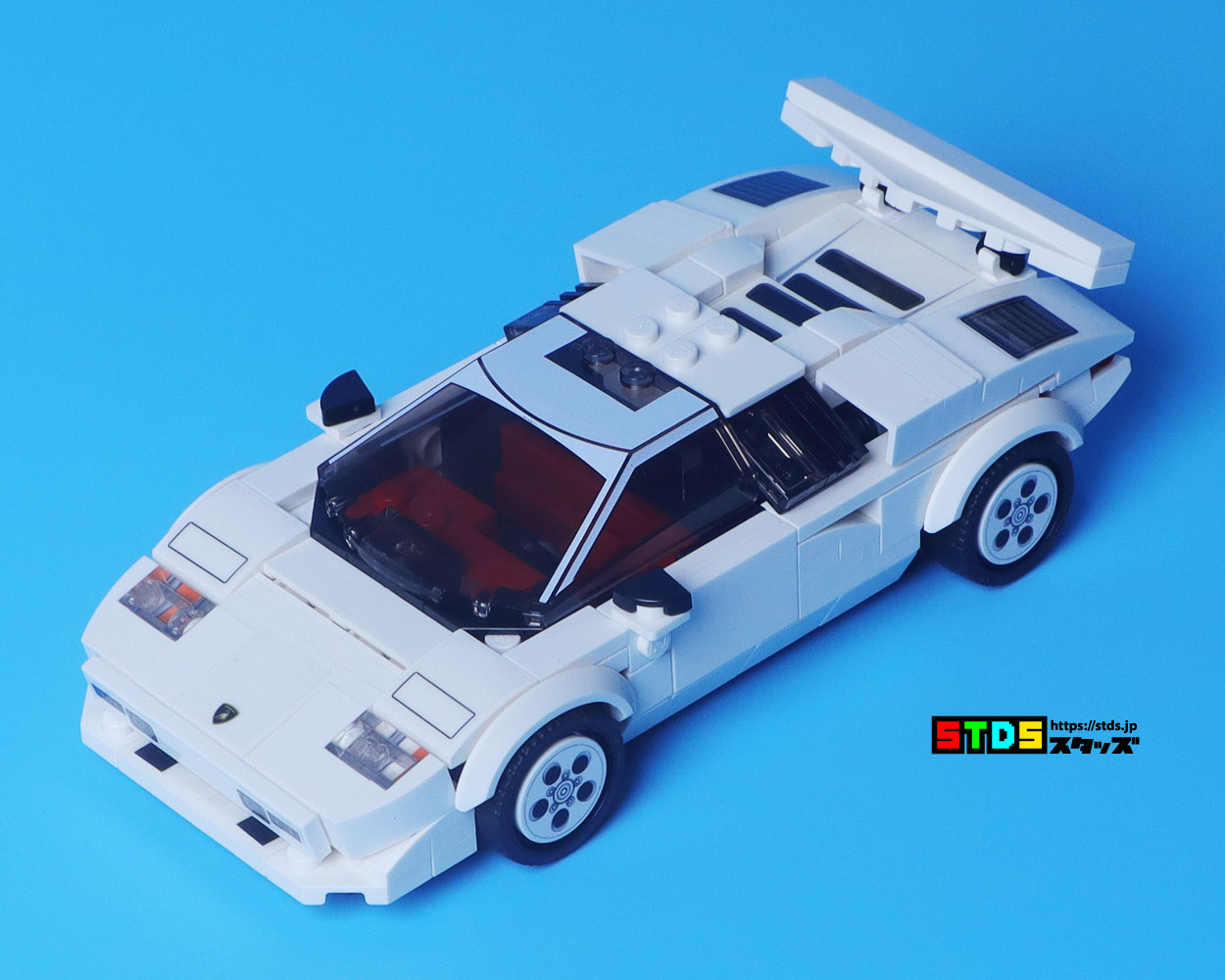 The slanted tip is just like the real thing! cool!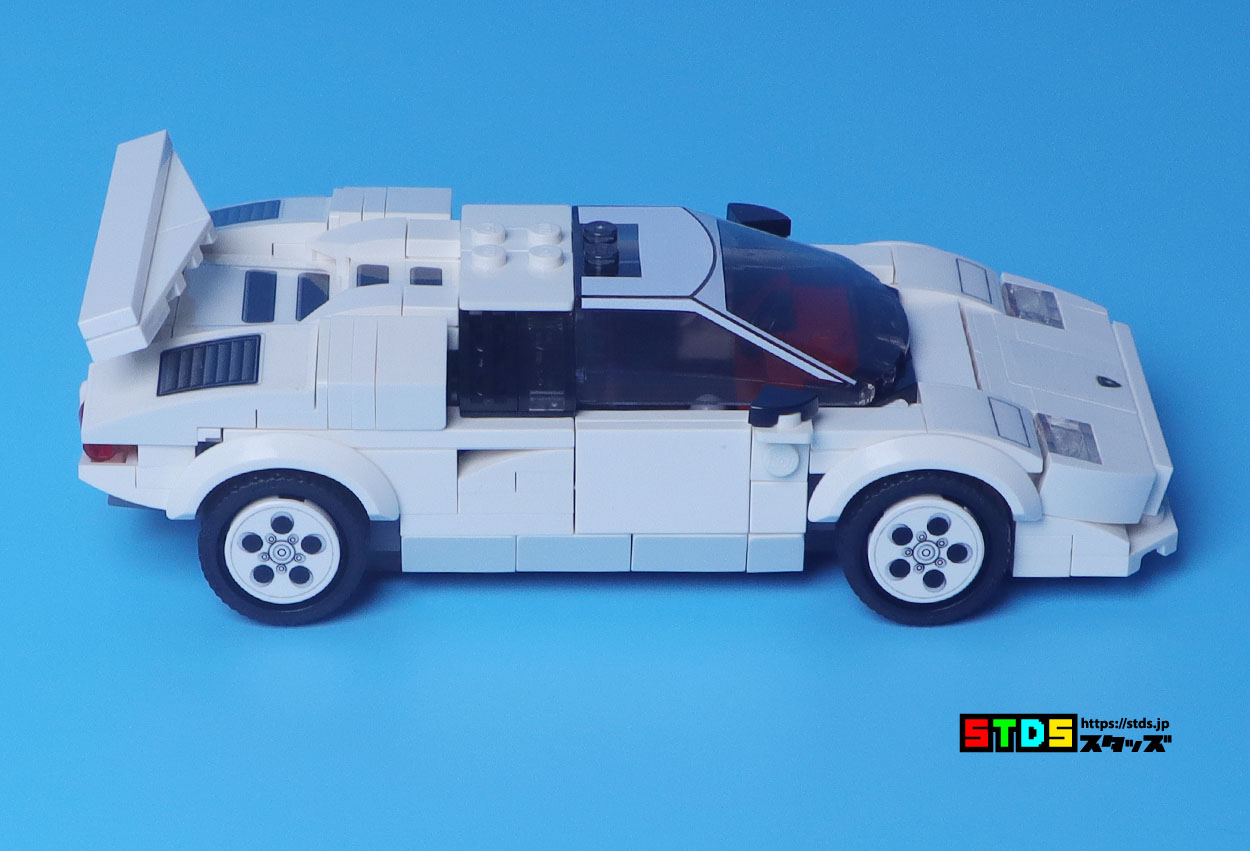 Inside the transparent parts at the tip is an orange turn signal. This orange is a sticker. The Lamborghini emblem is also a sticker.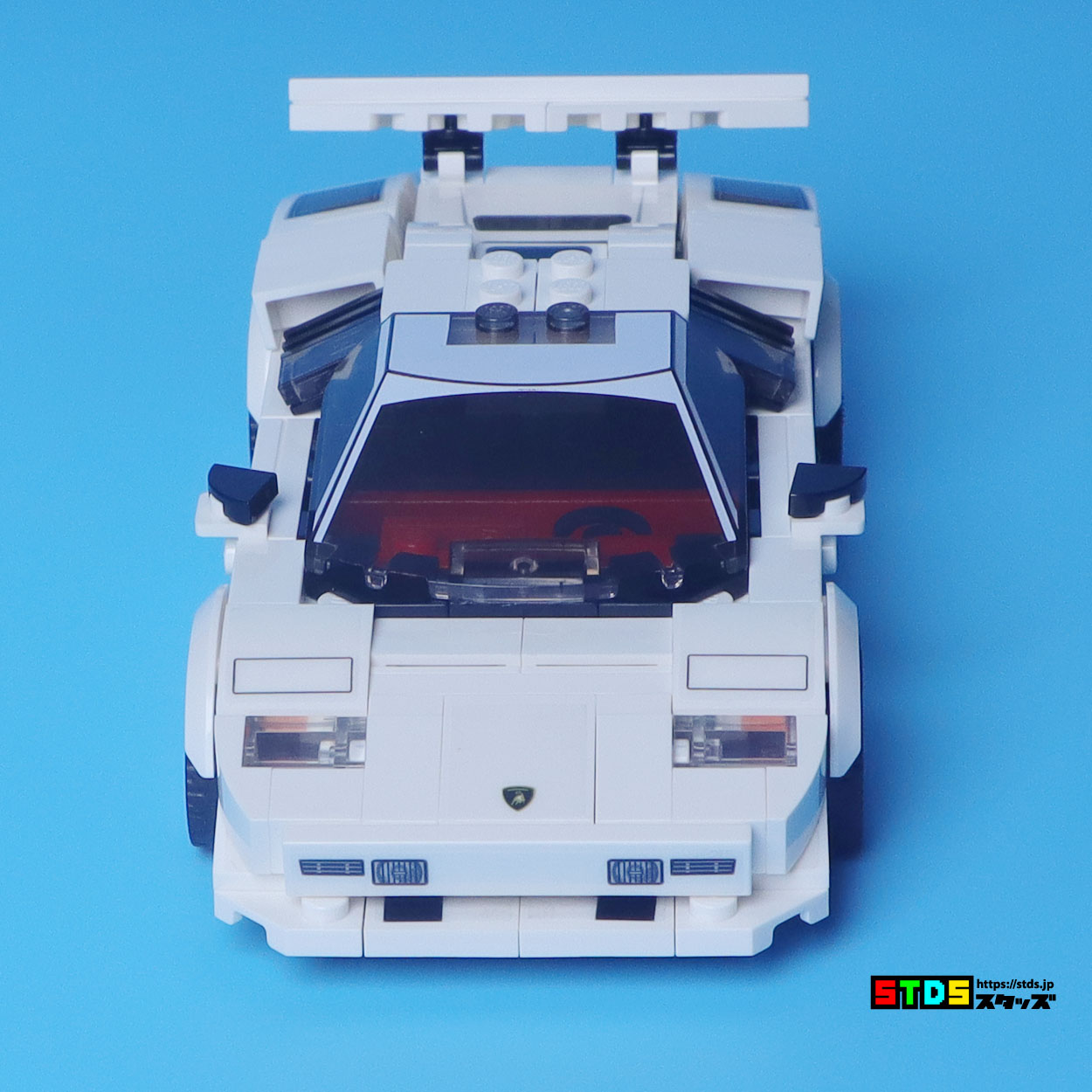 Taken side by side with the included driver minifigure!
The minifigure torso is a Lamborghini jacket. cool!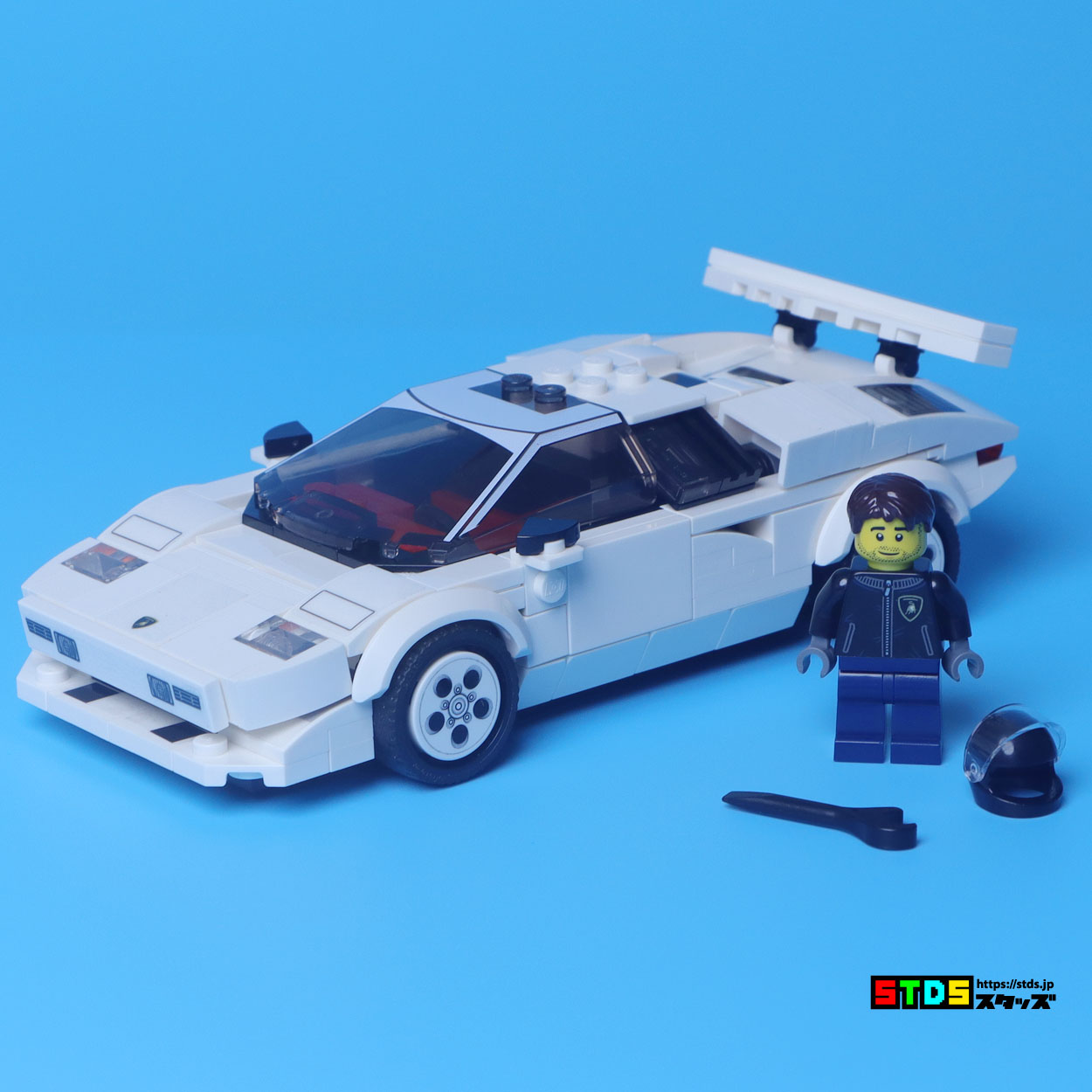 Jason Statham's action review with Lamborghini!
Speaking of Statham, A Car
Speaking of actor Jason Statham, the "Transporter" series, which played a cool carrier driver, is famous. He also played a great driver in The Italian Job.
The transporter's main character, Frank Martin, was in a German car, and Handsome Rob in The Italian Job was in a British car, but there is no doubt that Statham will drive well in an Italian car.
Lamborghini in Action movie
Speaking of Lamborghini's position in action movies and crime films, the classic car is a rich hobby car with many luxury cars lined up in the garage. And it is targeted by local thieves.
A local gangster who has been ravaging cars on the street gets on his feet and sneaks into Statham's garage to steal a luxury car.
Thief "Discover 3 luxury cars!"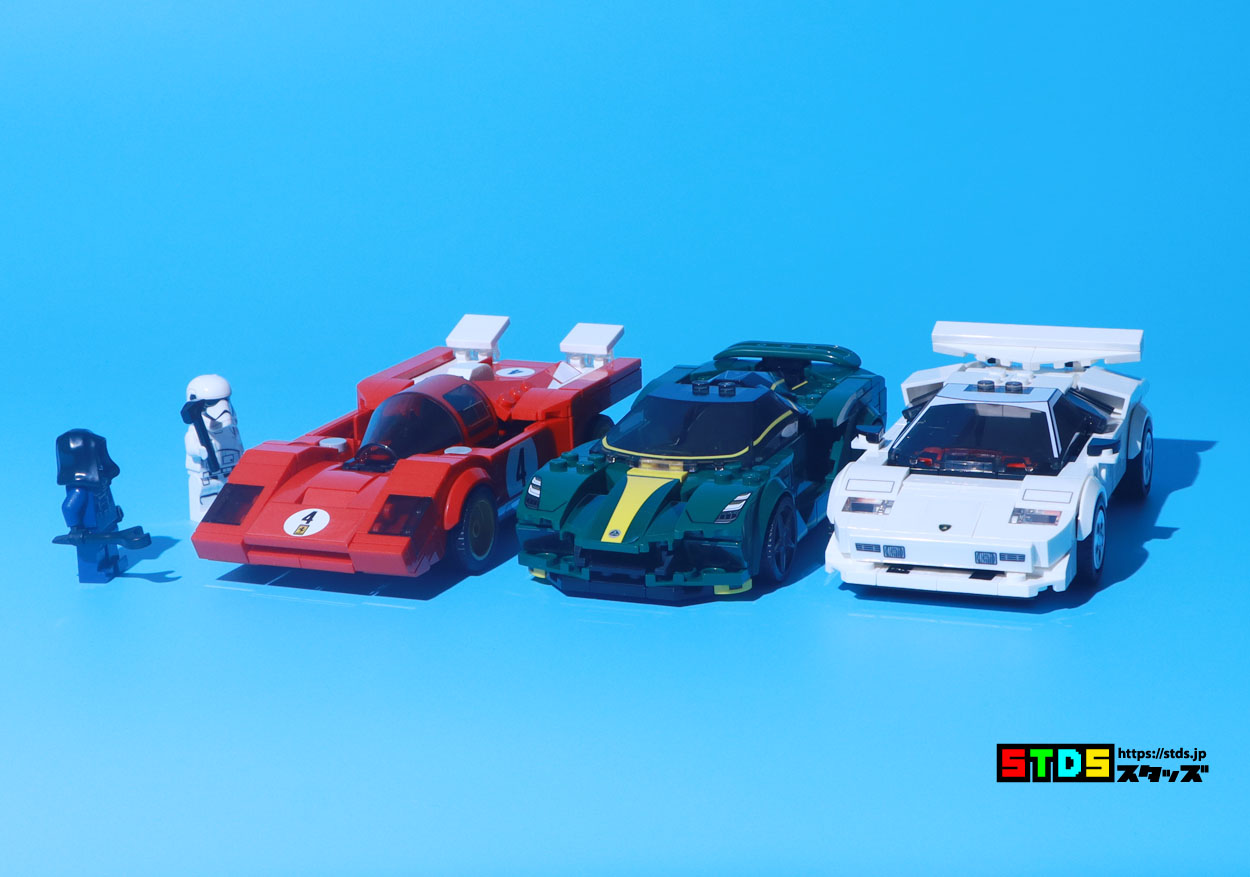 Statham "What are you doing with my cars?"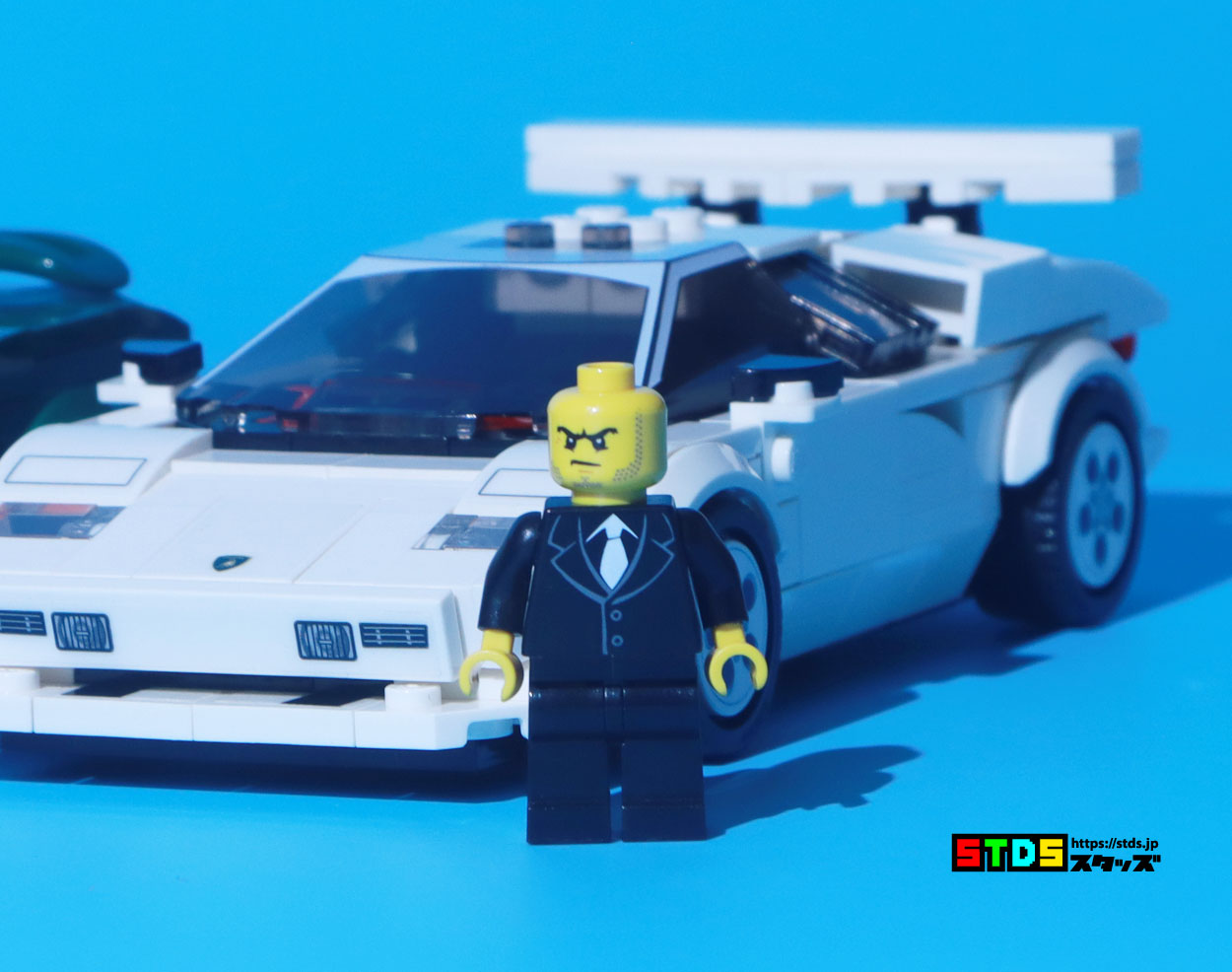 Thief "Now these are mine!"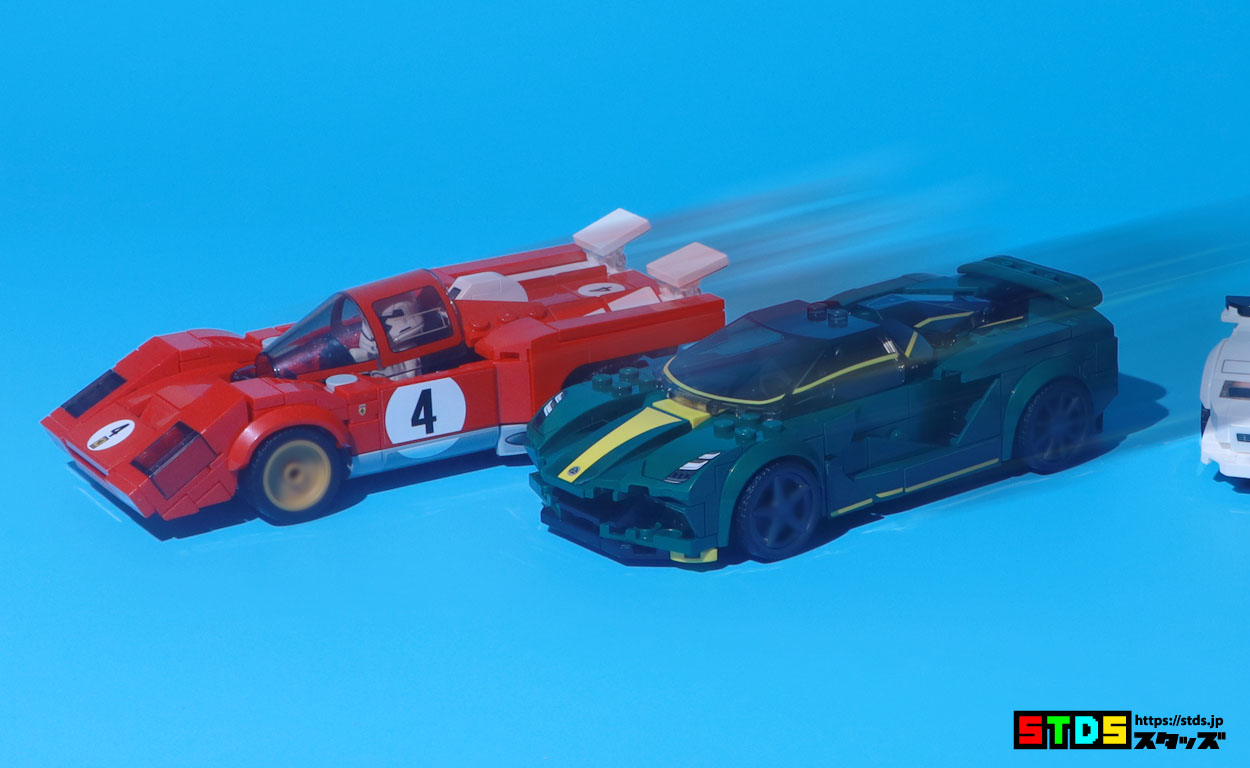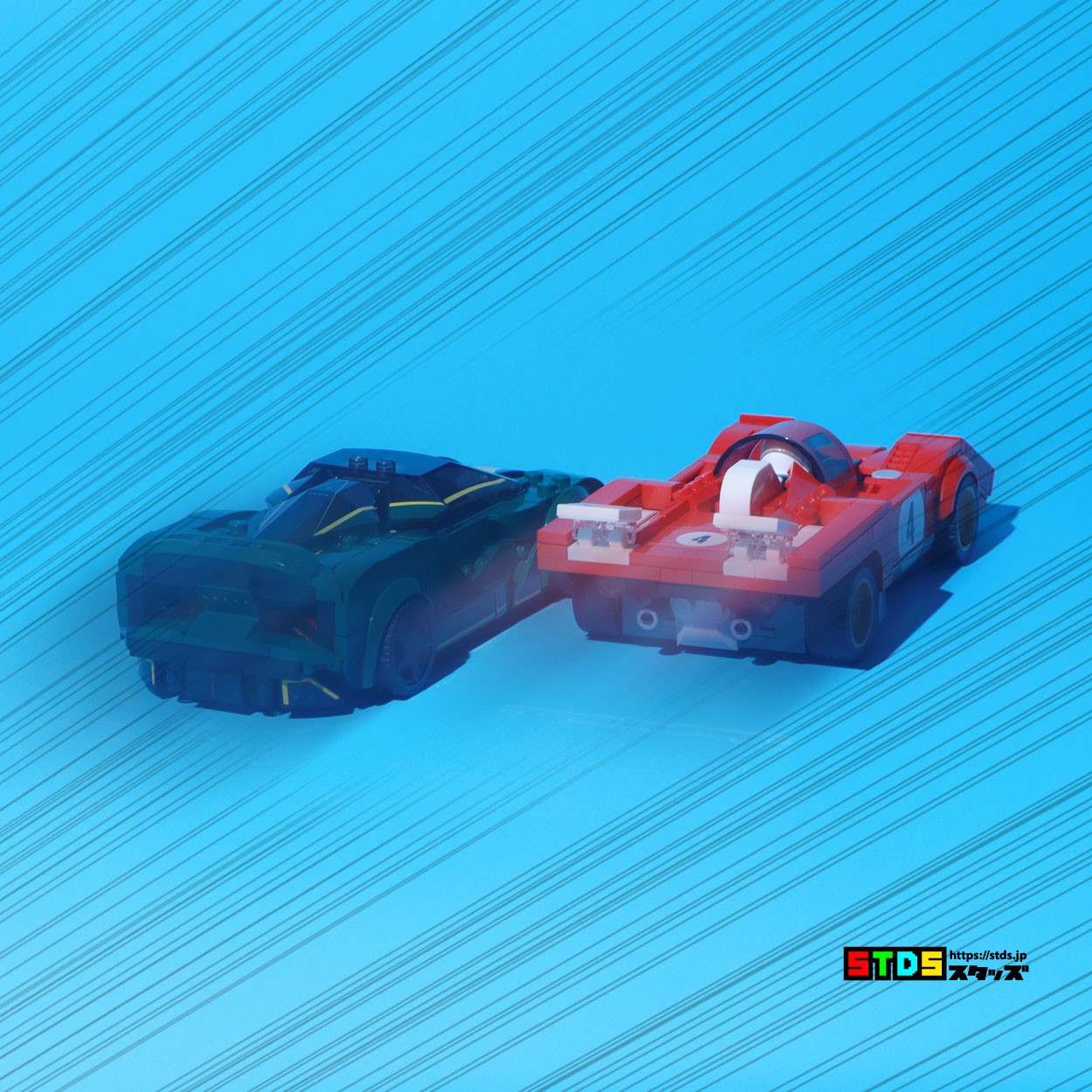 Statham "Not so fast"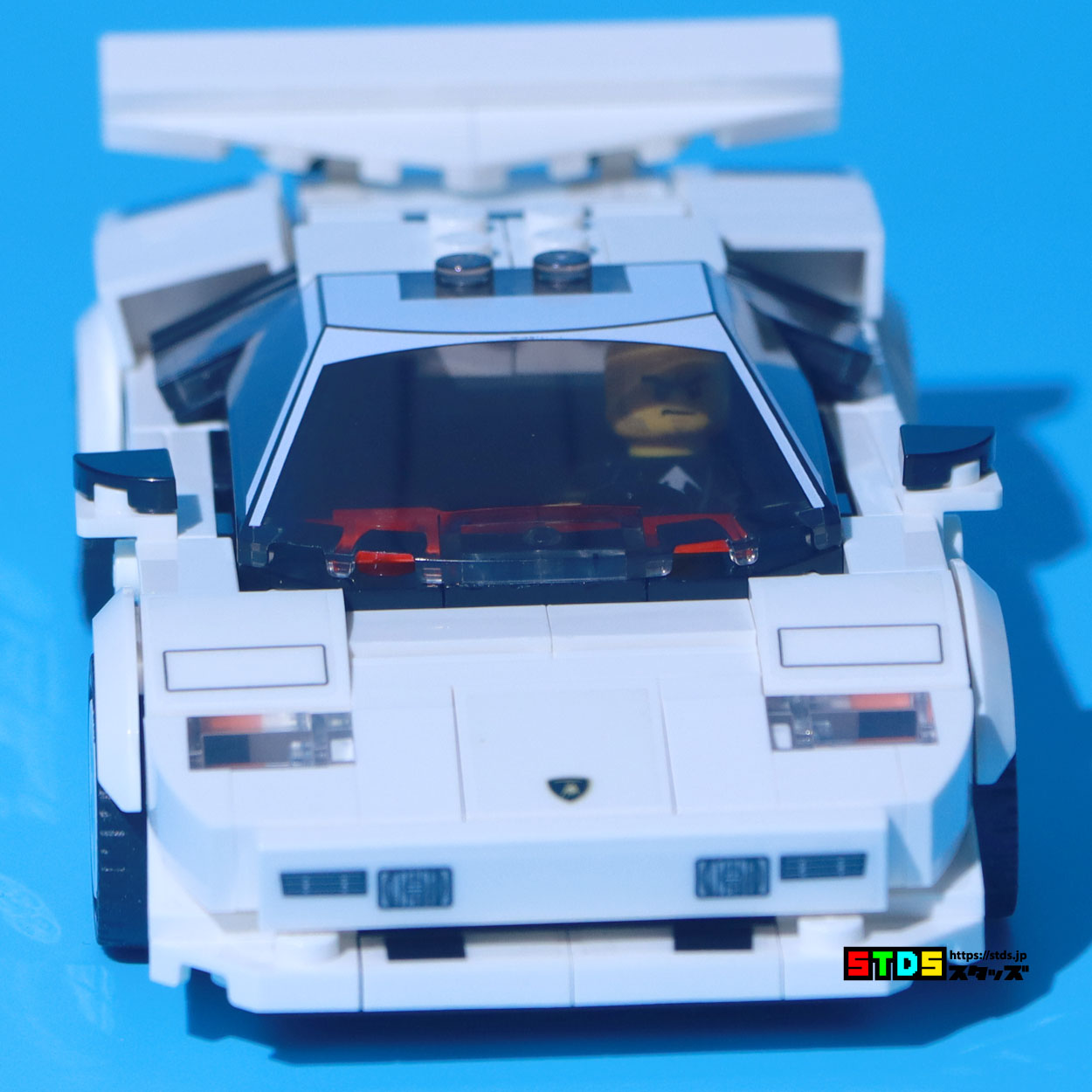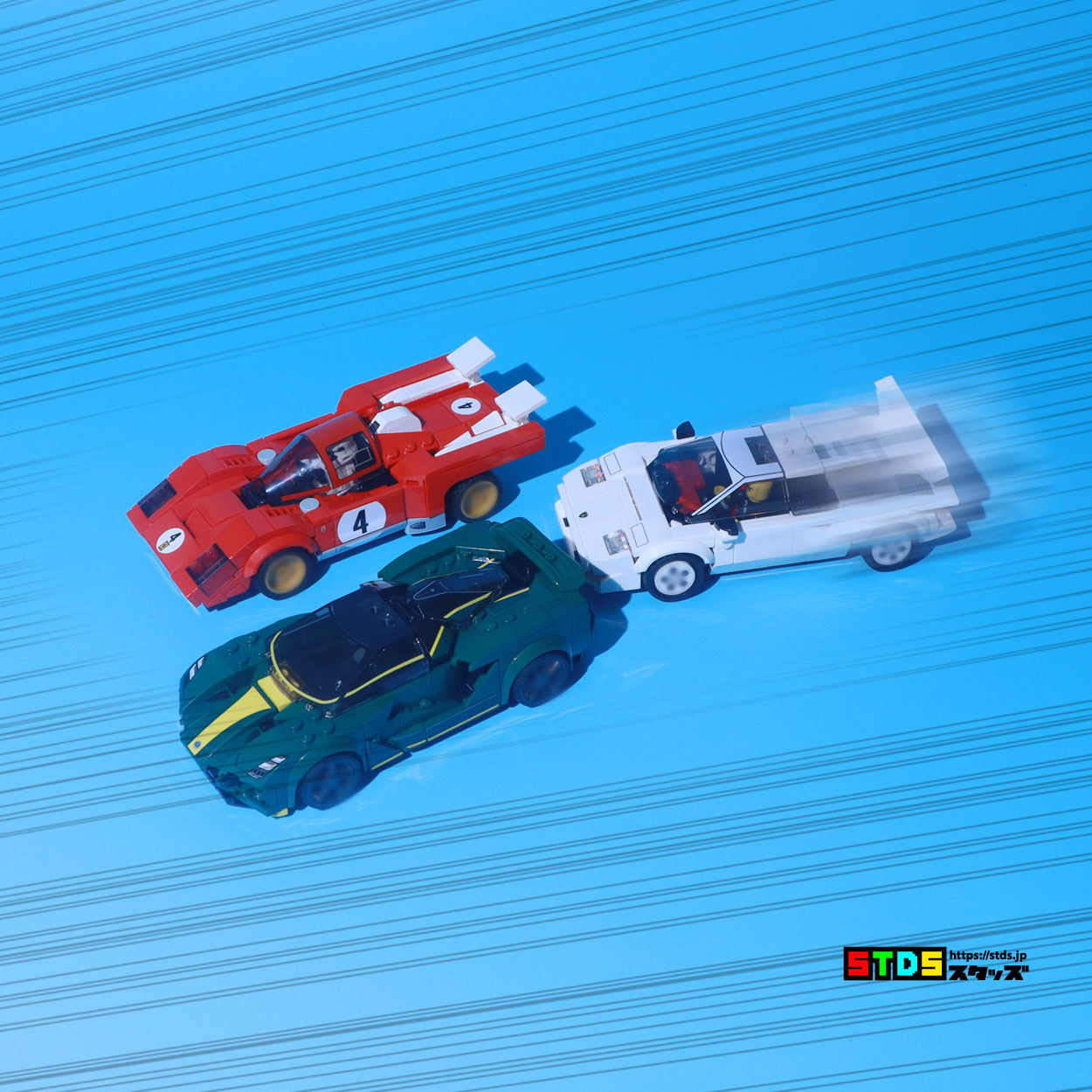 Craaaash!!!
Statham "Our drive is not over yet"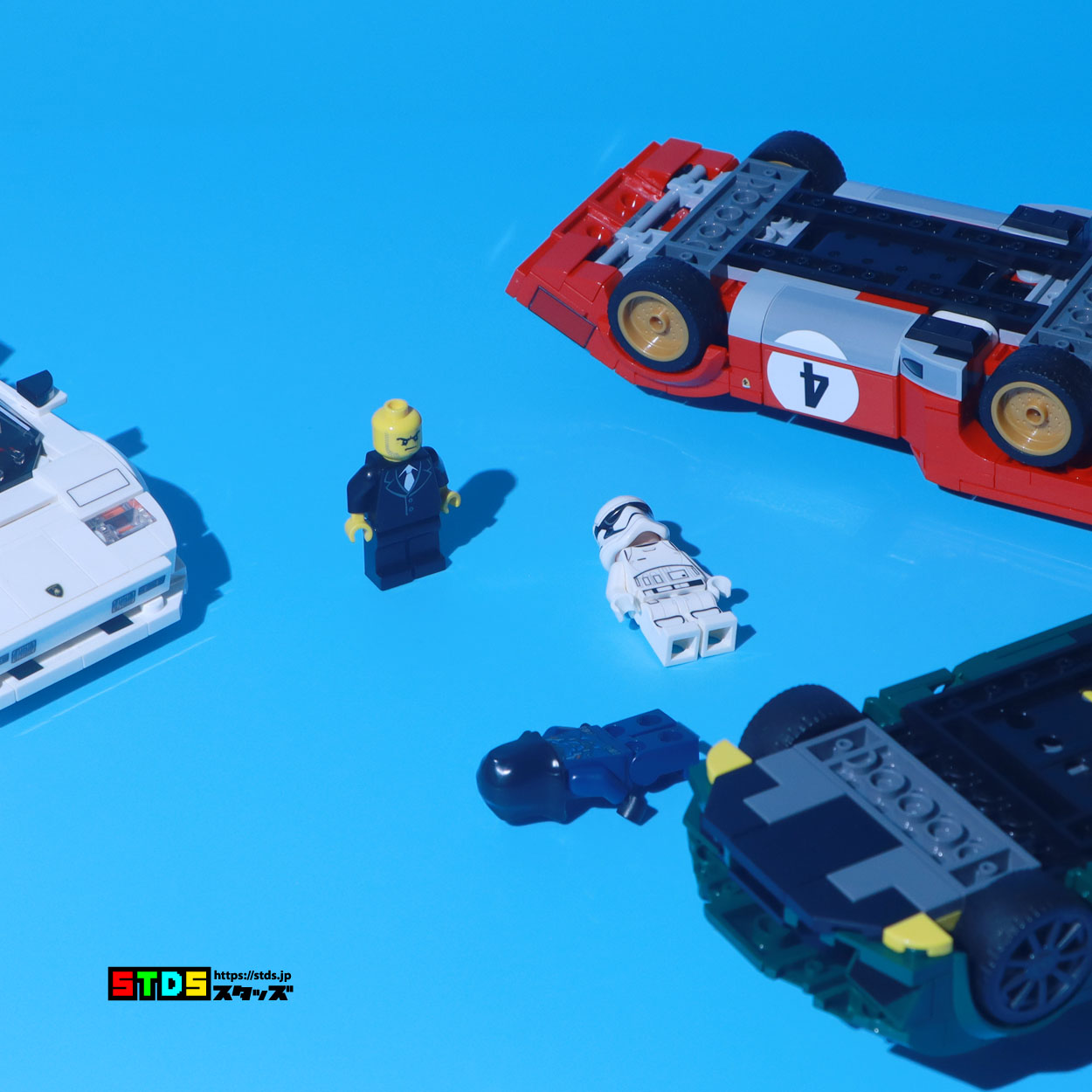 Gyaaaaaaa! !! !!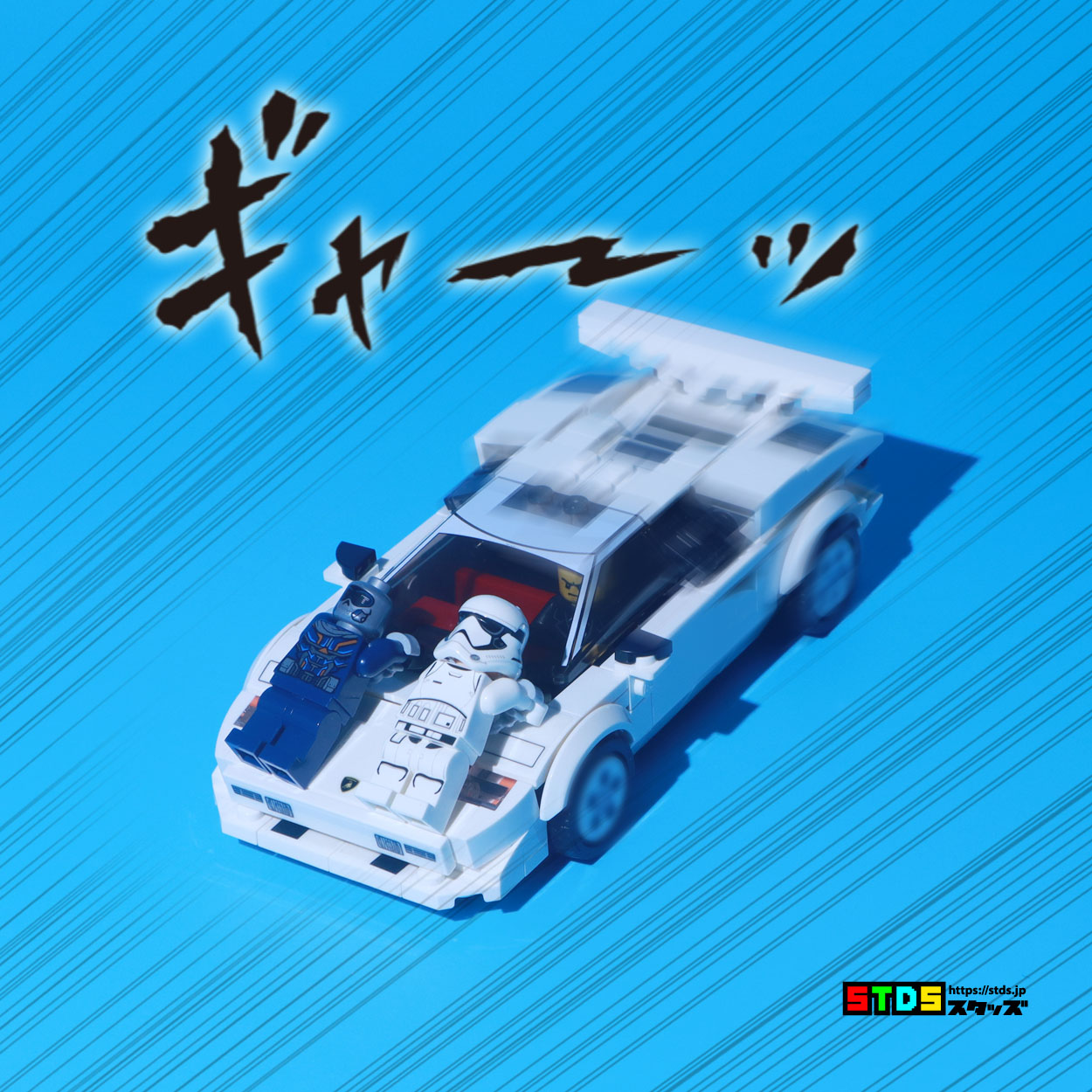 "They are under arrest"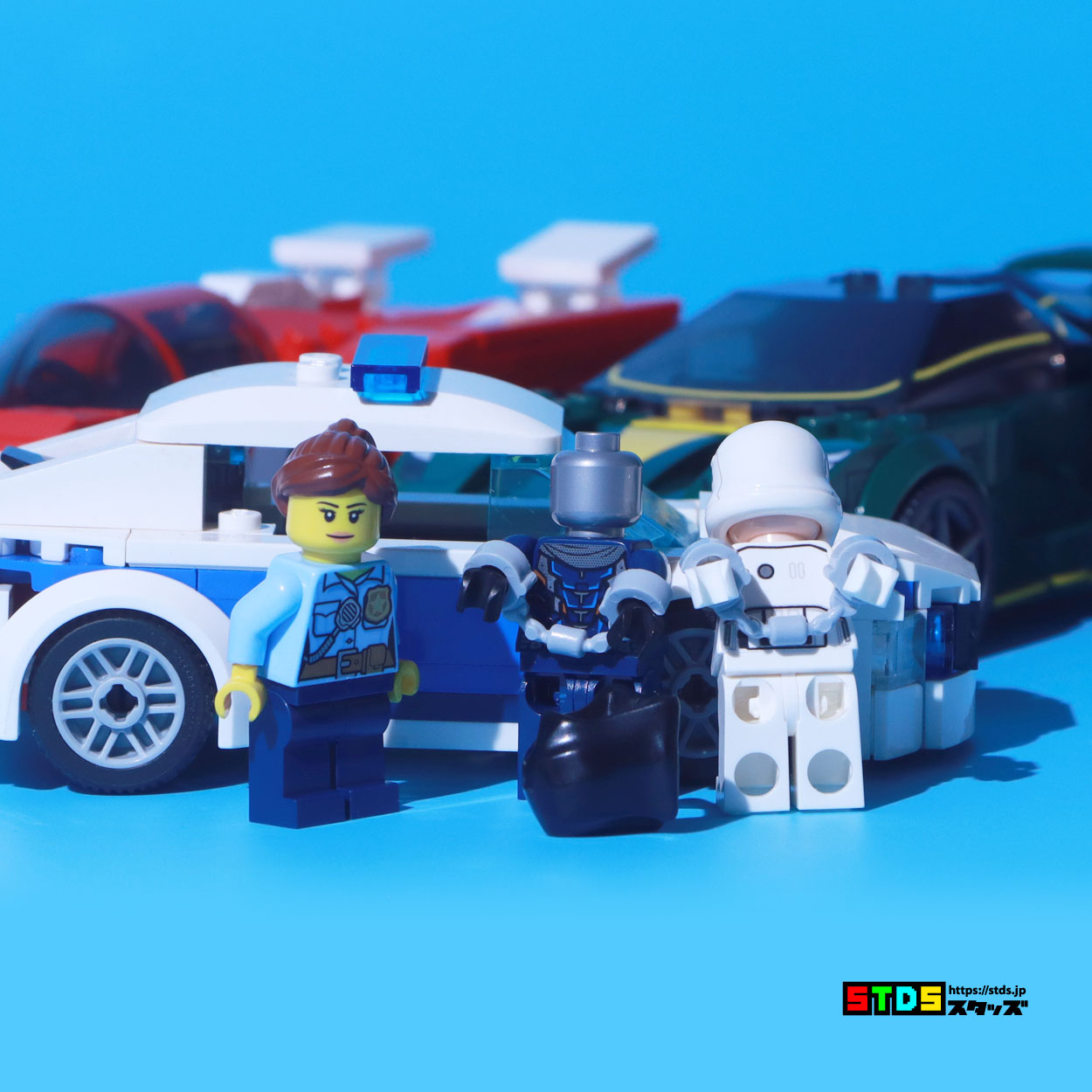 Impression Summary
Speaking of Lamborghini Countach, it is a representative of supercars!
The "76908 Lamborghini Countach," "76906 1970 Ferrari 512 M," and "76907 Lotus Evija" that appeared in the review reproduce the car body with a sense of speed by making full use of various techniques. I definitely want to refer to it when making my own car. It was a lot of fun to assemble!
Ferrari is recommended if you buy one
Of the three models this time, I like the Lamborghini Countach the most, so I chose Statham as the main vehicle, but Ferrari was the most tricky and unique.
If you want to buy one regardless of the car model, I definitely recommend Ferrari.
Of course, Lamborghini Countach and Lotus Evija are also strongly recommended. I'm glad that Lotus Evija had a lot of dark green 2×1 wedge parts that are difficult to obtain, but there were more seals than others and it took a lot of mental strength to assemble.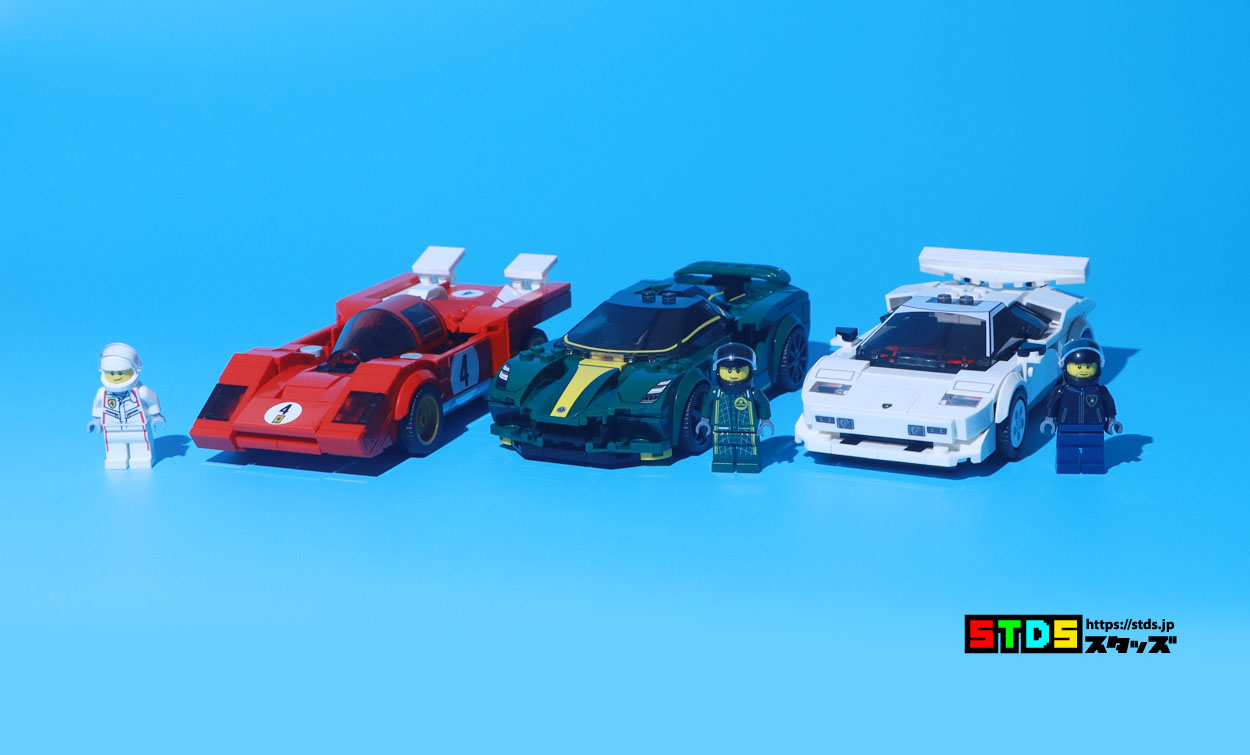 Legendary Super Car
Stunning from every angle, this detailed replica model delivers an engaging building experience, is perfect for display
Unique Building Technic
Toy replica model for car enthusiasts and kids who love imaginative race action
Hyper EV
LEGO® Speed Champions Lotus Evija (76907) replica model for car fans and kids who love imaginative play
Check all LEGO reviews
Related Post
Read Our LEGO Entertaining Review!In addition to product reviews, there are many unique reviews that are especiall[…]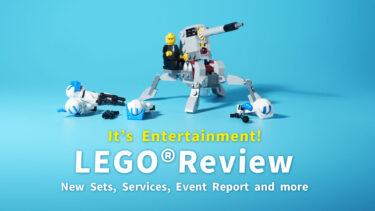 This article includes affiliate links and I earn from qualifying purchases.