Off-Roader, Tele Handler, Transformable Vehicle will be released in March 2022.
42141 McLaren Formula 1™ Race Car
1,432pcs | Age18+ | USD179.99 | CAD239.99 | Release Date March 1st 2022
The tires appear to be full wet tires with Pirelli's blue paint in the image.Pirelli F1 Tires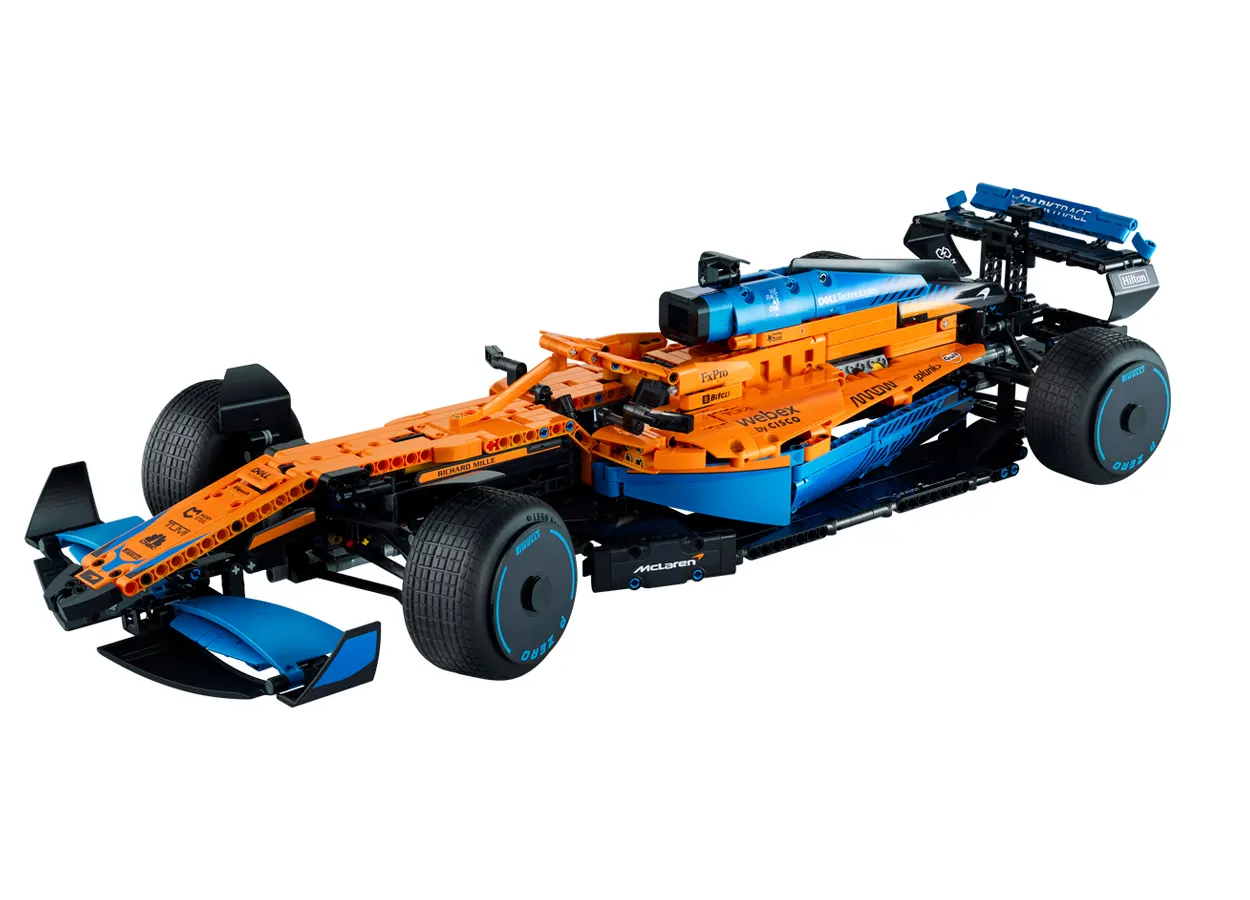 Company logo with stickers.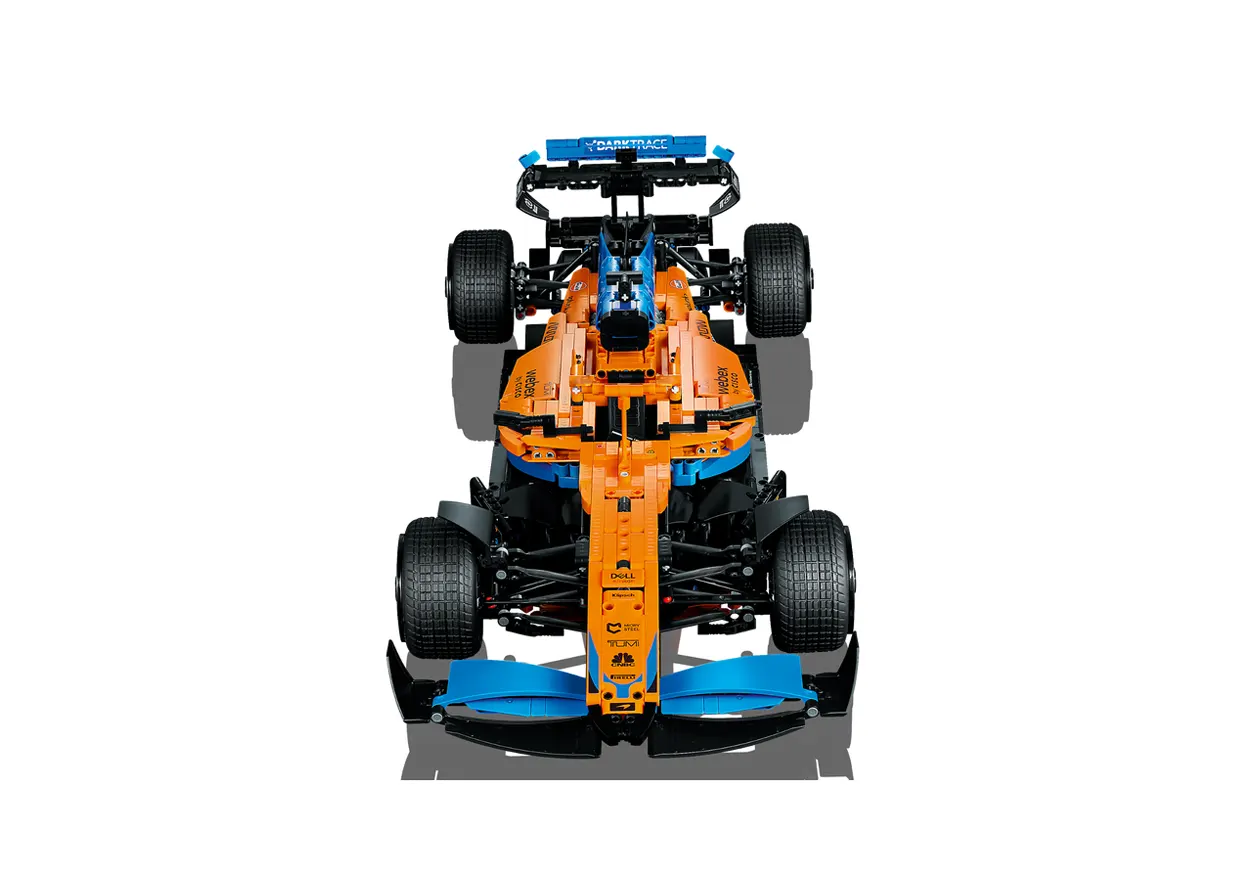 Actual Car.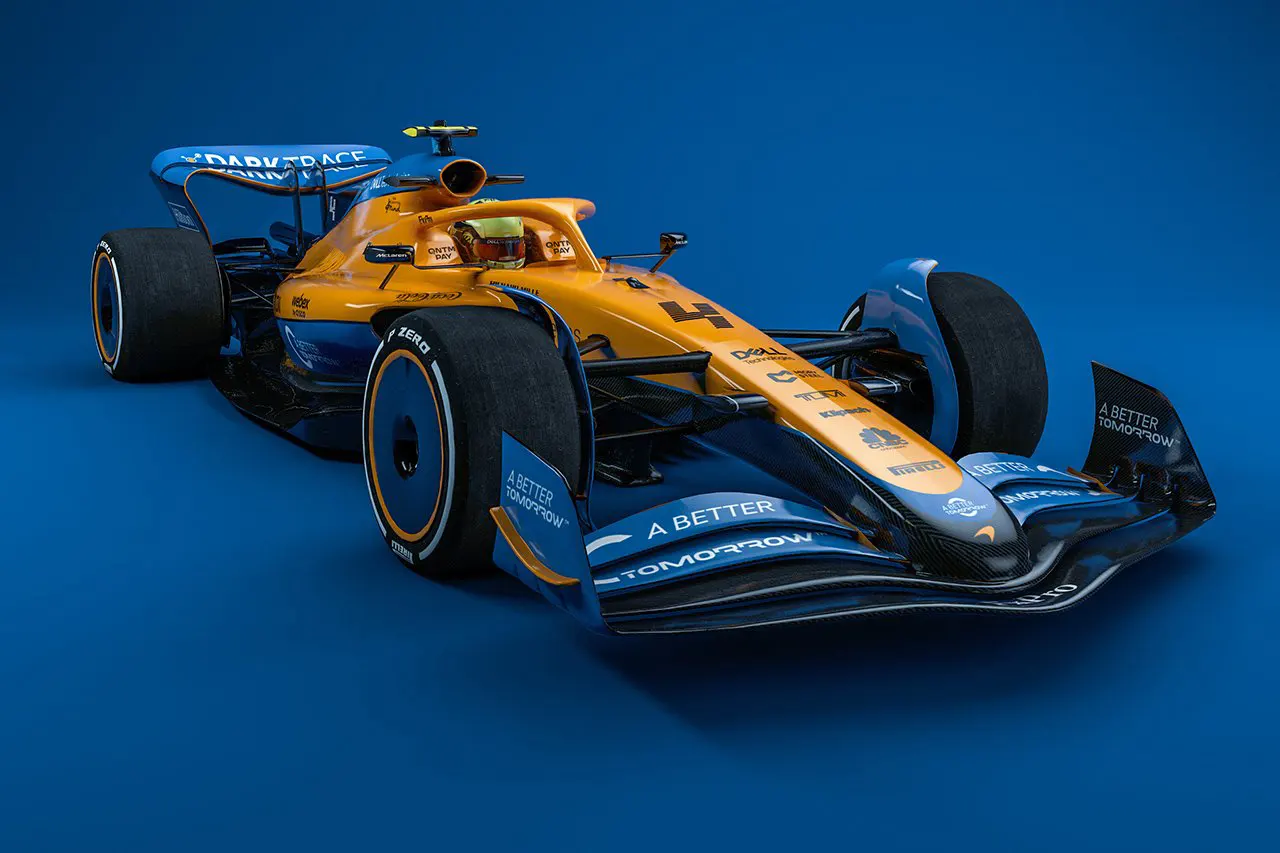 A build for Formula 1™ fans – Construct a detailed model replica of McLaren's 2022 F1 car with this LEGO® Technic™ McLaren Formula 1 Race Car (42141) building set for adults
A close collaboration – The LEGO® designers worked closely with the team at McLaren Racing, with both sets of experts developing their version of the car at the same time for the 2022 race season
Modelled on the real car – Includes features like the V6 cylinder engine with moving pistons, steering, suspension and differential for precision cornering
A project for adults – This McLaren F1 replica offers adult LEGO® builders the opportunity to become immersed in their passion, letting them enjoy a mindful build with a display piece to relish
Measurements – This LEGO® Technic™ McLaren F1 model measures over 5 in. (13 cm) high, 25.5 in. (65 cm) long and 10.5 in. (27 cm) wide
Detailed building instructions – As well as a guide to constructing the model, the coffee-table-style instructions explain the collaboration between McLaren Racing and the LEGO® designers
Sponsor stickers – Add the finishing touch to your model by adding sponsor stickers, like those seen on a real F1 race car
Welcome to your zone – The LEGO® Technic™ universe offers advanced buildable models for adult LEGO fans looking for a rewarding construction experience with a display piece to enjoy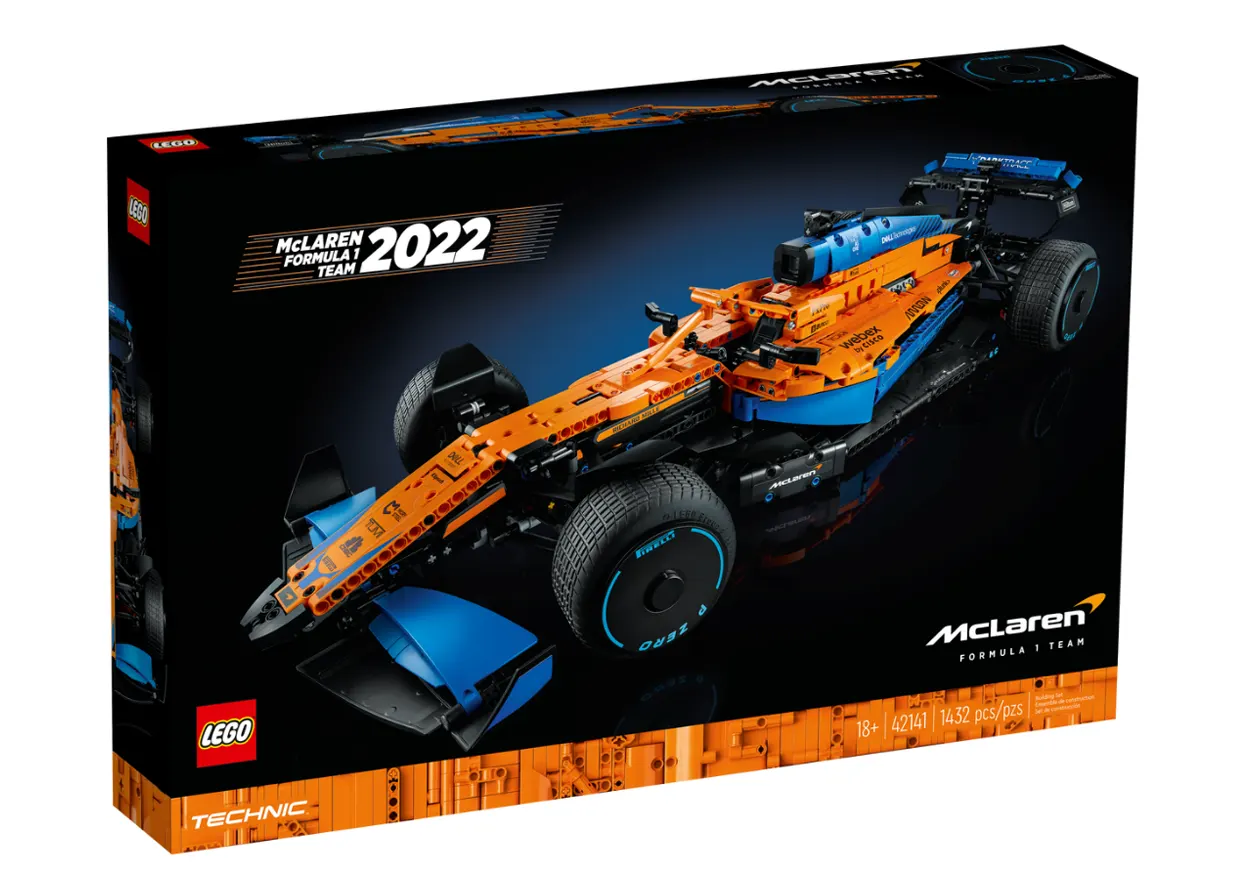 Release Date March 1st 2022
Includes features like the V6 cylinder engine with moving pistons, steering, suspension and differential for precision cornering
42133 Tele Handler
Age7+ | USD12.99 | CAD16.99 | Release Date Tuesday March 1st 2022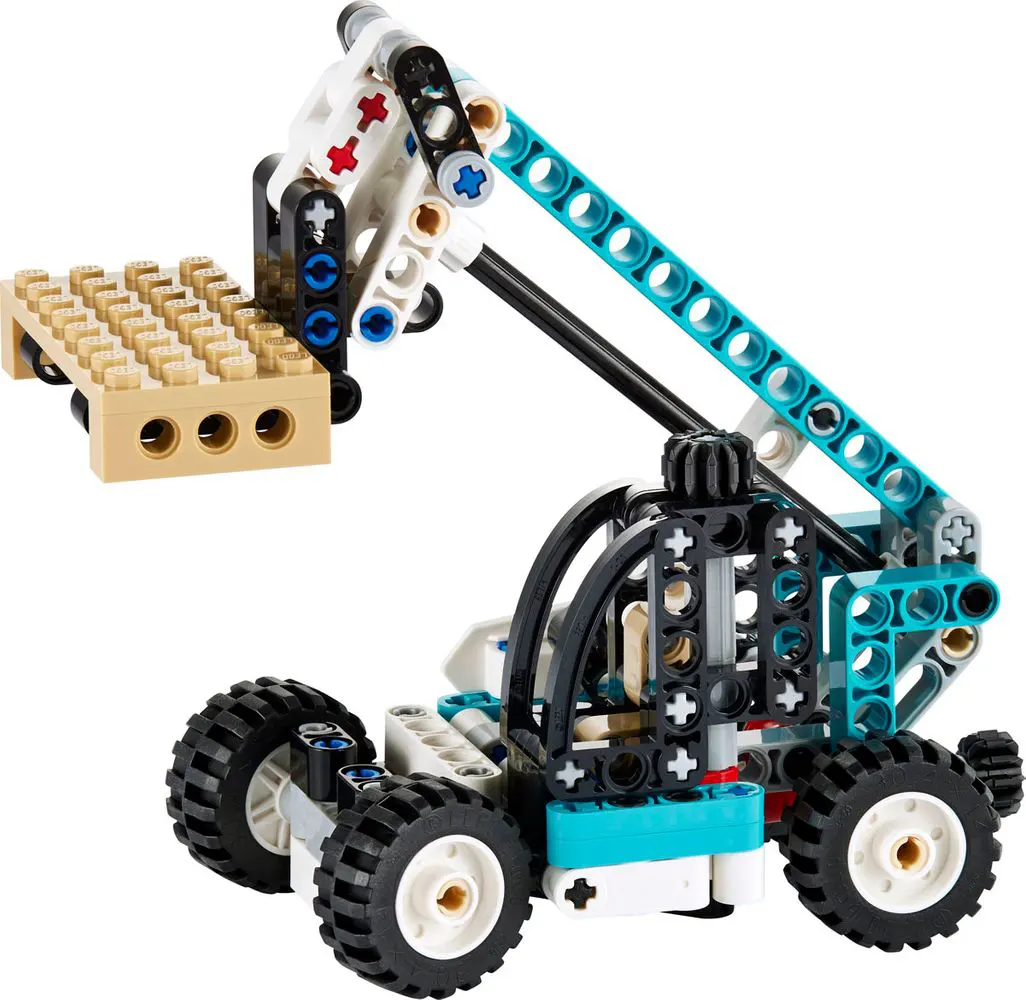 A treat for kids – Construction fans can enjoy time building and playing with this LEGO® Technic™ Telehandler 42133 toy for kids
Authentic features – The Telehandler model includes realistic details like the steering, lifting arm and tilting forks
Includes a pallet accessory – Kids can create role-play adventures using the Telehandler to lift and move the pallet
A 2-in-1 build – The Telehandler model rebuilds into a Tow Truck toy with steering and a lifting crane arm, letting kids enjoy even more construction-site role play
For young truck fans – This building set is designed for kids who love construction toys and tow truck models
Measurements – The telehandler model measures over 3 in. (8 cm) high, 6.5 in. (17 cm) long and 2.5 in. (7cm) wide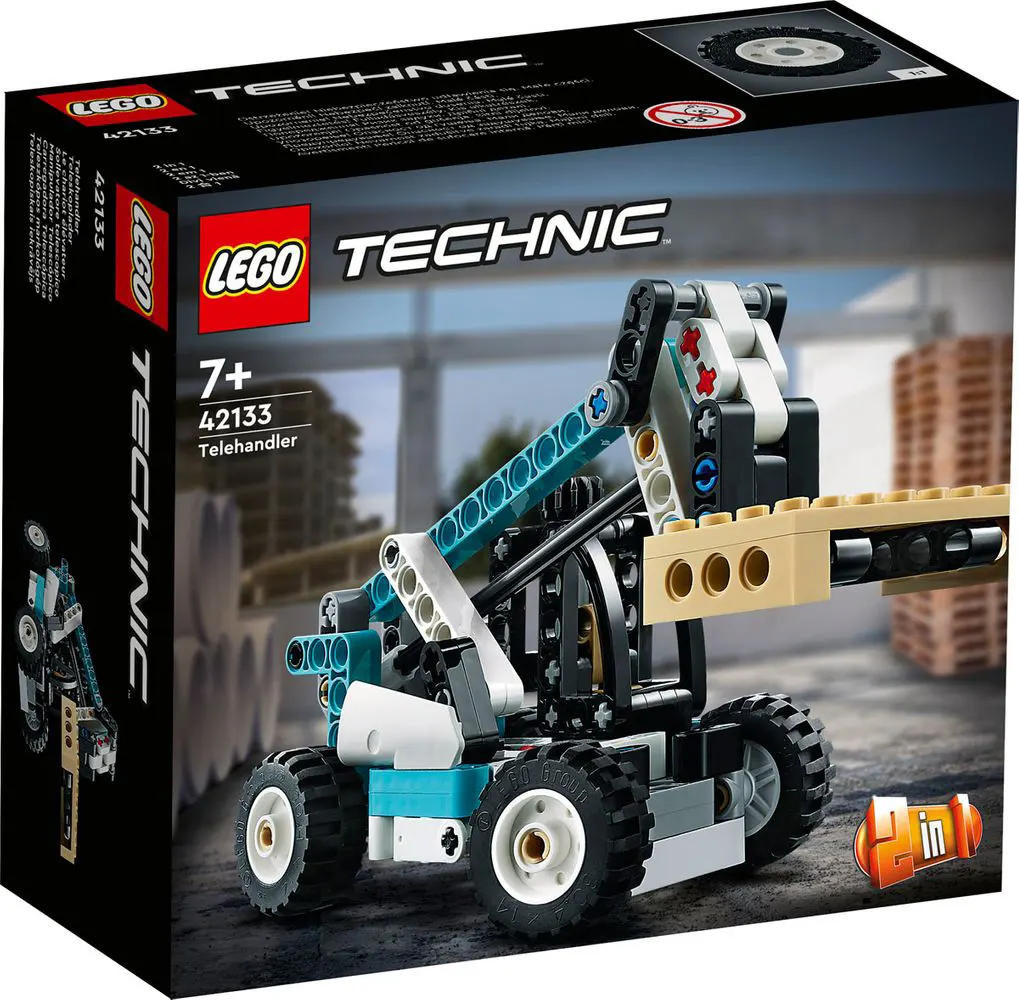 Release Date March 1st 2022
■Description
42136 John Deere 9620R 4WD Tractor
390pcs | Age8+ | USD29.99 | CAD39.99 | Release Date Tuesday March 1st 2022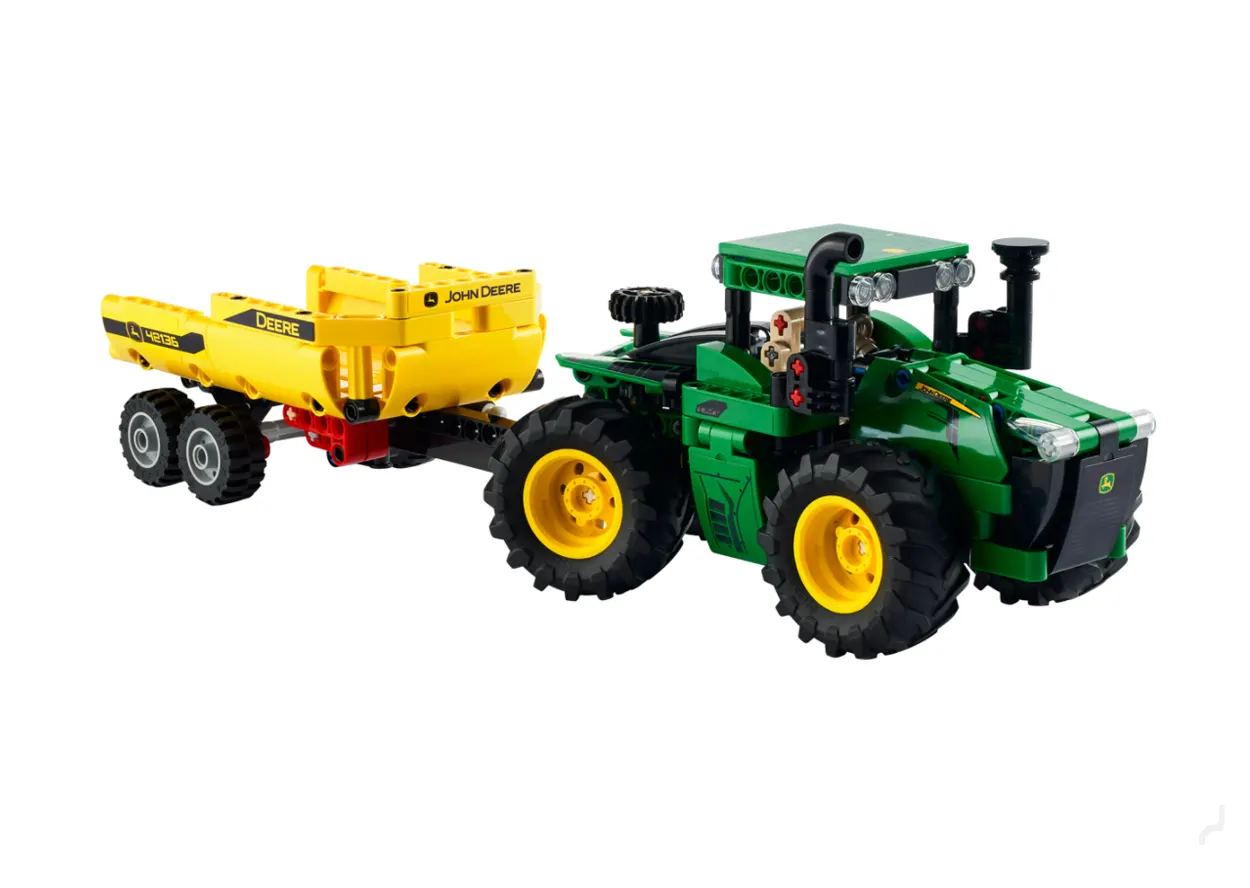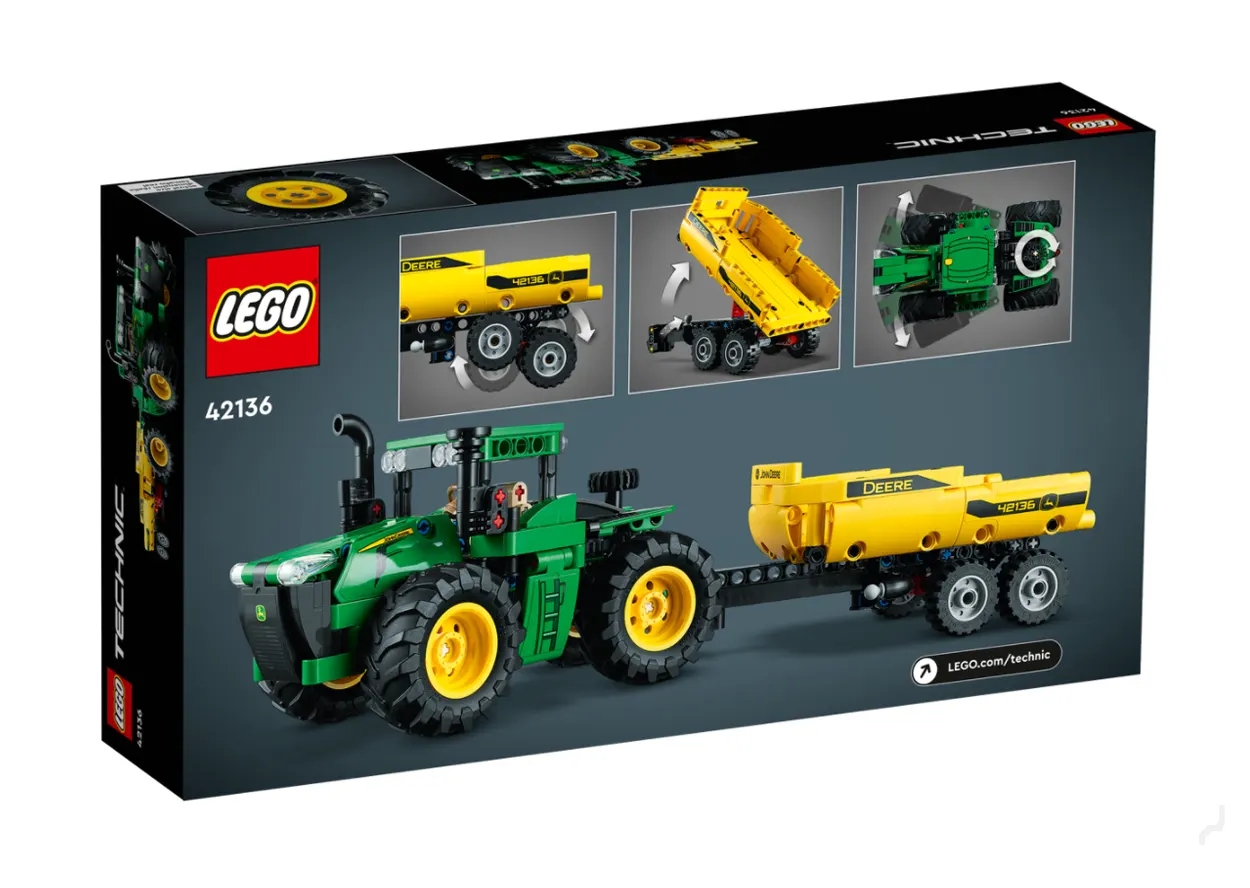 An advanced build for tractor fans – There's lots for kids to discover in this fun project, building the LEGO® Technic™ John Deere 9620R 4WD Tractor (42136) set
Design collaboration – The LEGO® designers worked closely with John Deere to create a toy tractor model packed with realistic features and accurate design details
Packed with authentic functions – Inspired by a real tractor, this LEGO® Technic™ toy version features steering, a driver's cab with a turning seat, and a tipping trailer
Tipping trailer for role play – The toy trailer tips so kids can move loads with their tractor. The trailer's all-terrain wheels let it travel over different surfaces as kids play
Articulated steering – With articulated steering, this John Deere tractor toy for kids is inspired by the movement of a real tractor
A gift idea for kids who love tractor toys – This John Deere tractor construction toy is designed for kids aged 8 and up
Dimensions – With the trailer attached, this model measures over 3.5 in. (9 cm) high, 14 in. (35 cm) long and 3.5 in (9 cm) wide
Learn through play – The LEGO® Technic™ universe offers advanced construction toys for LEGO fans who are ready for their next building challenge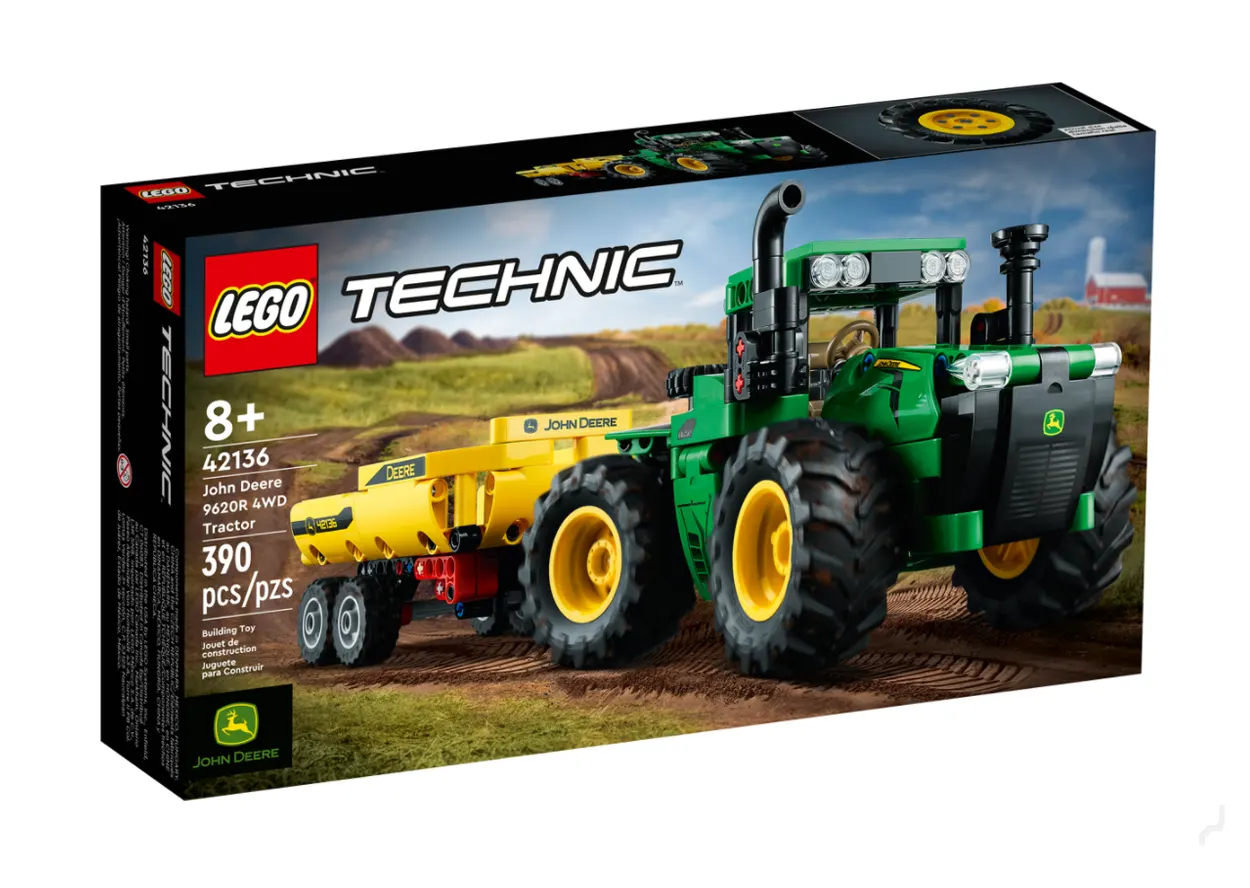 Release Date March 1st 2022
■Description
42139 All-Terrain Vehicle
764pcs | Age10+ | USD79.99 | CAD99.99 | Release Date Tuesday March 1st 2022
6-wheel quad, suspension, winch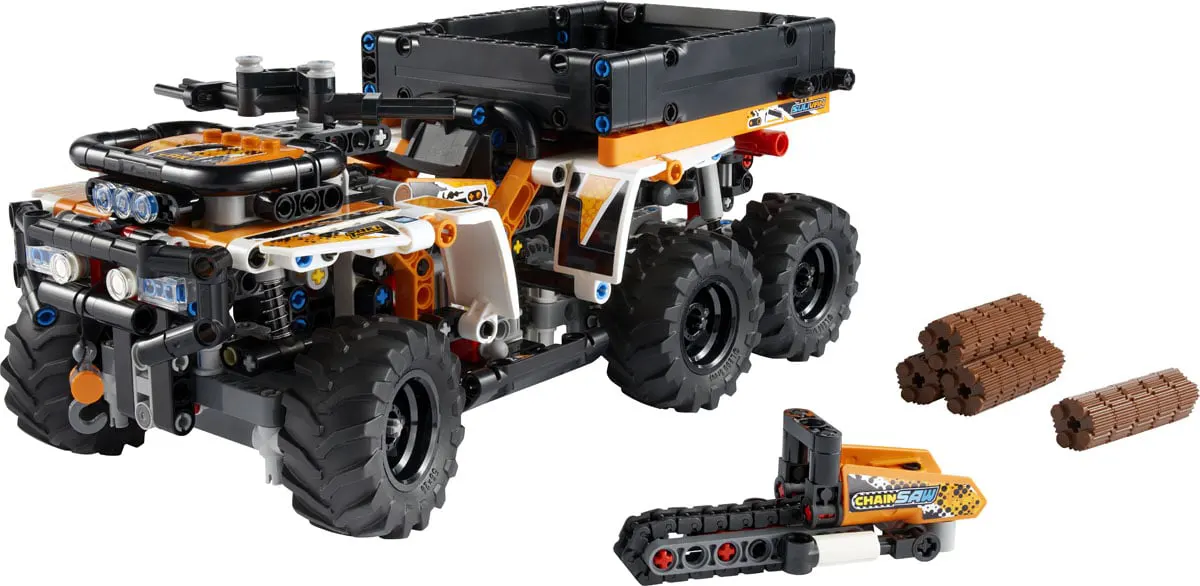 Learn through play – Kids can explore engineering concepts as they build this LEGO® Technic™ All-Terrain Vehicle 42139
Realistic features – This vehicle is the first 6-wheeled ATV from LEGO® Technic™ and comes with lots of authentic features, like the engine with moving pistons and 2-shift (+ neutral) gearbox
True-to-life action – Check out the winch and the tipping cargo bed, just like the ones on a real ATV
ATV accessories – This construction set comes with a toy chainsaw and 20 small log pieces that connect to make larger logs, ready for the ATV to transport
Sticker details – The set includes sticker graphics for kids to add to their ATV model
For ages 10+ – Looking for gifts for kids? This ATV toy set offers a building challenge for kids aged 10 and up
Dimensions – Measures over 4 in. (11 cm) high, 10.5 in. (27 cm) long and 5 in. (13 cm) wide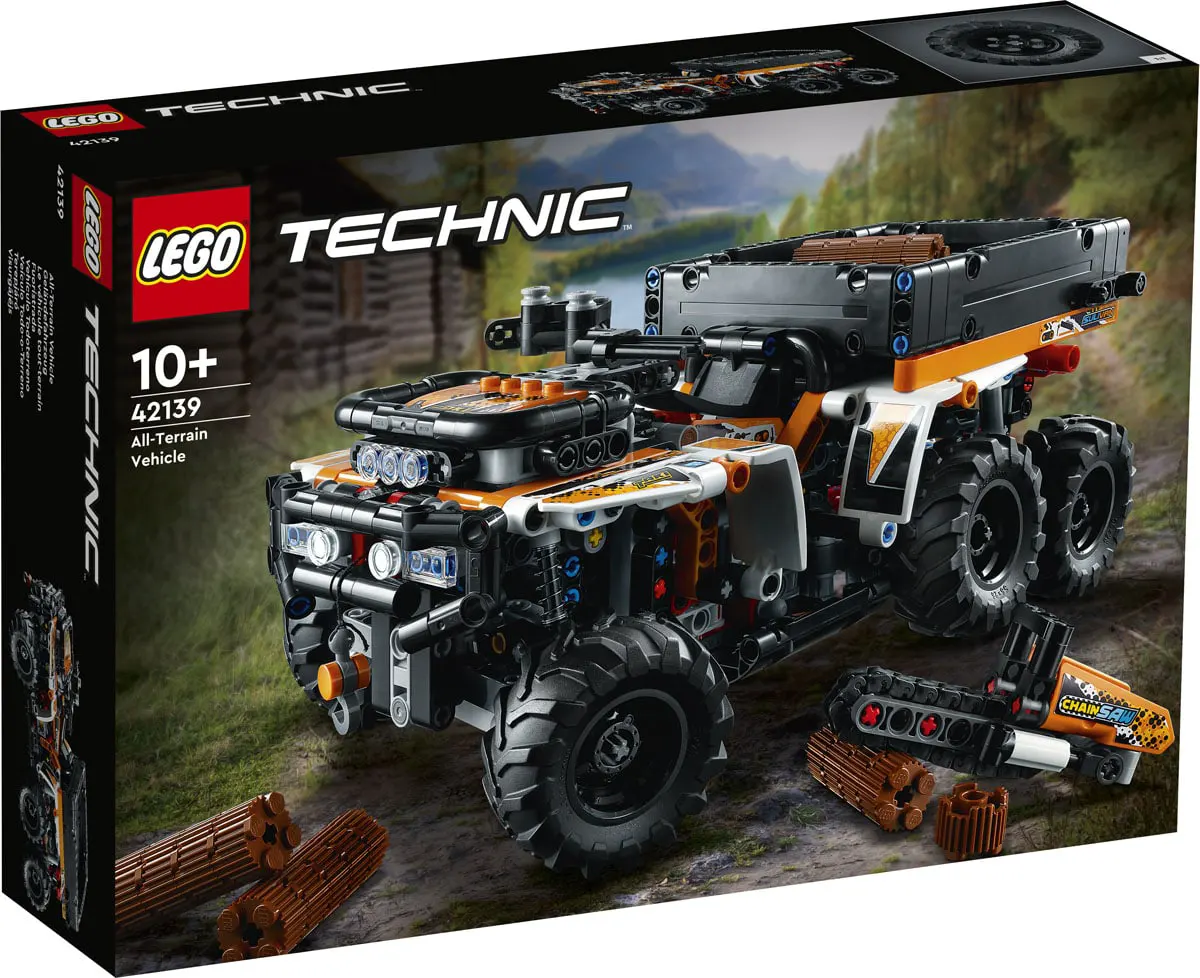 Release Date March 1st 2022
■Description
42140 App-controlled Transformation Vehicle
1,286pcs | Age9+ | USD139.99 | CAD179.99 | Release Date Tuesday March 1st 2022
Control the vehicle with Control+ app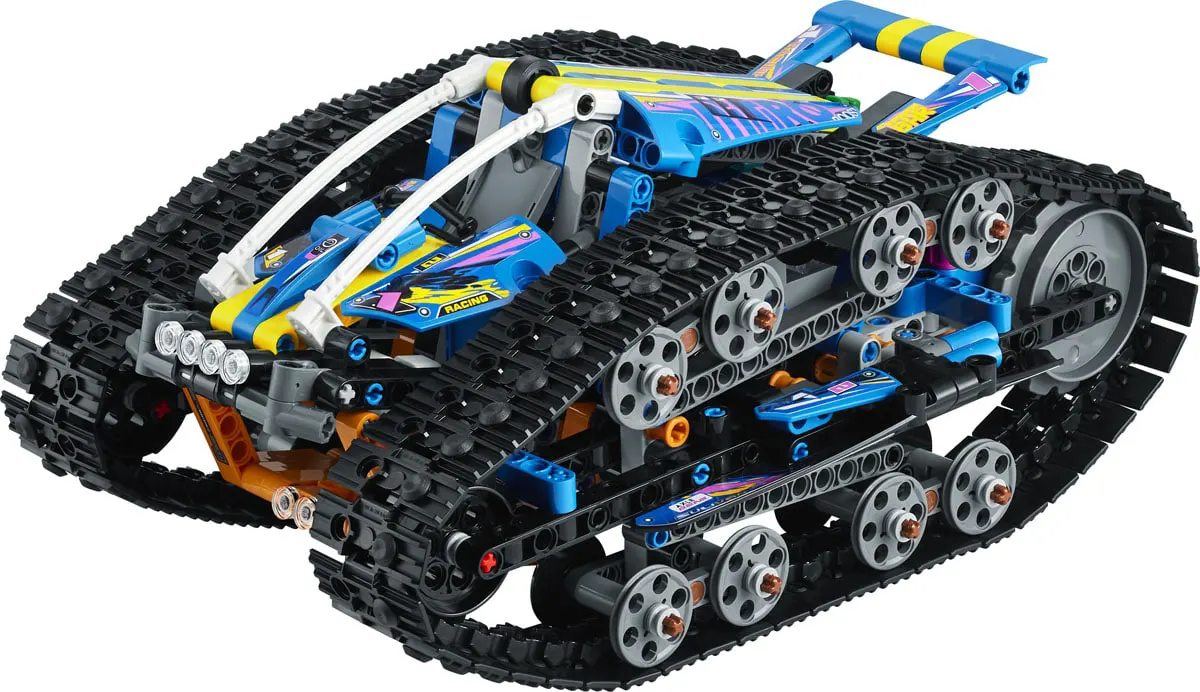 2-in-1 fun – Build the first flip vehicle in LEGO® Technic™ history with this LEGO Technic App-Controlled Transformation Vehicle (42140) set, featuring a tracked racer and tracked exploration vehicle
See the model flip! – The vehicle flips over when it hits a wall or can be flipped by hand to reveal the brightly colored tracked racer on one side and an orange exploration truck on the other side
CONTROL+ App – Kids can use the app to steer the vehicle, complete fun challenges and see driver stats. The app automatically switches screens to match the vehicle when the model flips
Designed for kids aged 9+ – This app-controlled flip car toy features suspension, cockpits and tracks on both vehicles, plus a truck bed on the exploration truck for kids to explore as they play
Suspension – Both vehicles have bogie suspension, which allows the tracks to adapt to uneven surfaces
Shock absorbers – 2 shock absorbers drive the 'pop-up' function that changes the shape of the vehicle when it flips over. The set also includes 2 large motors and 1 hub
Dimensions – This 360° double-sided vehicle measures over 4.5 in. (12 cm) high, 10 in. (26 cm) long and 7.5 in. (20 cm) wide
Learning through play – The world of LEGO® Technic™ sets offers advanced building toys for LEGO fans who are ready for a new building challenge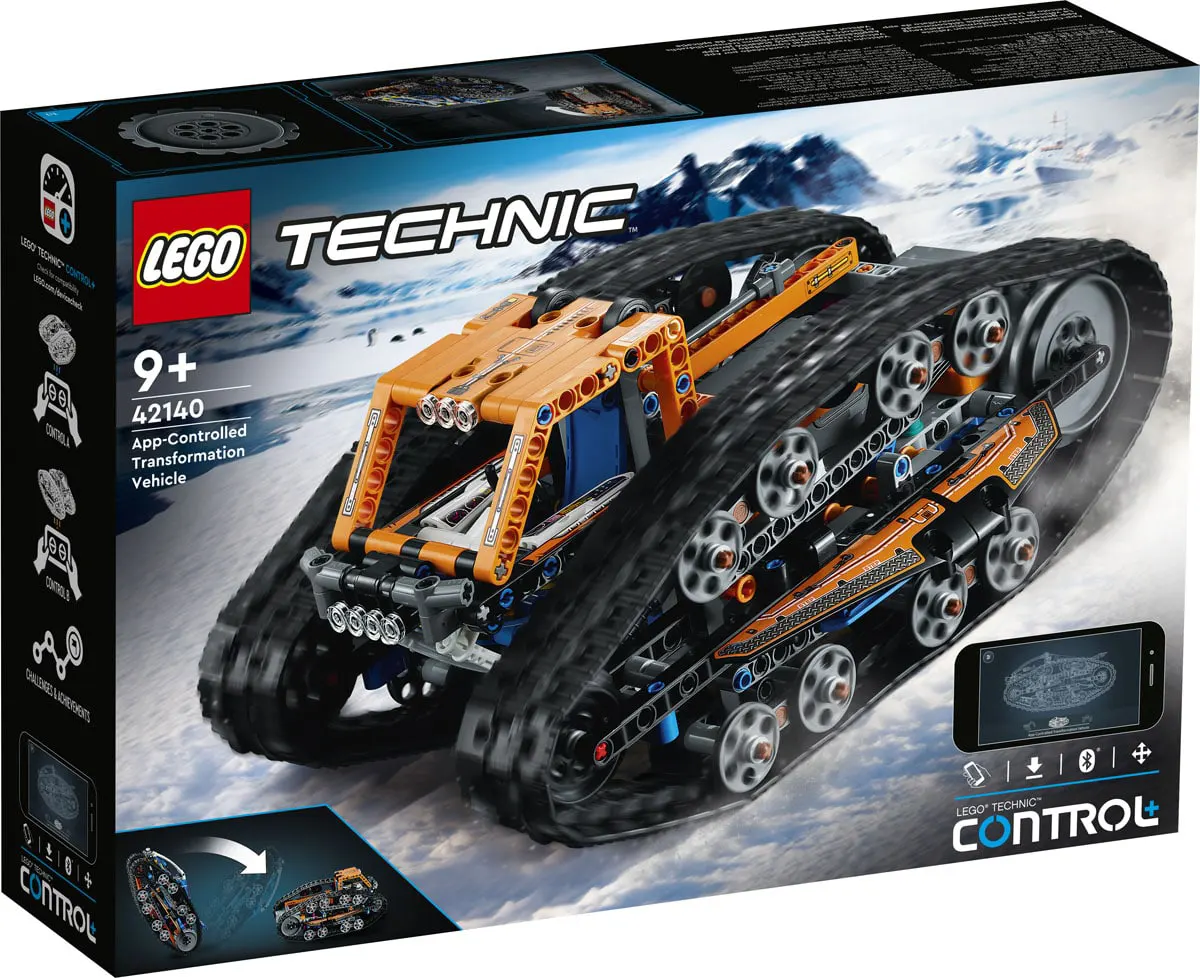 Release Date March 1st 2022
■Description
LEGO New Products Summary
Related Post
Check the All New LEGO Products Information Here!All information for LEGO's official release, leaks, release schedule,[…]