The title of the new Lord of the Rings series is "The Lord of the Rings:The Rings of Power"
Produced by Amazon
The new Lord of the Rings series "The Lord of the Rings: Rings of Power" is produced by Amazon Studio.
Release will start on Friday September 2, 2022, but probably Amazon Prime Video exclusive distribution. At least at the time of release, it seems that there is no mistake in Prime video monopoly.
The title announcement video was released at midnight on January 20, 2022 (Thursday), but the content is only the title announcement.
Title Announcement Video
IGN version with making scene
Will LEGO also Release a New Product?
In the Lord of the Rings series, every time a movie is released, including the Hobbit, LEGO has released new products with the theme of each work.
From such a background, it can be said that it is extremely likely that a new LEGO product will be released this time, but maybe it will be limited to Amazon?
When will it be released?
If a new LEGO product is to be released, it is desirable to be a little before the release of the work on September 2, 2022, so it is safe to join the lineup this summer. If you thoroughly prevent spoilers, it may be delayed.
A scene-recreating diorama set that includes collectable minifigures of characters, animals, and moving gimmicks will be the main focus. Some adult Lego with a selling price of 30,000 to 50,000 yen may be released.
The last Lego set was released in 2014
By the way, the last Lego set of the Lord of the Rings series was released in 2014 when the movie "The Hobbit: The Battle of the Dead" was released.
I wanted the Tower of Orthanc, which was a large set released in 2013, but I couldn't buy it because it was expensive.
I will inform you again as soon as additional information is available!
LEGO New Products Summary
Related Post
Check the All New LEGO Products Information Here!All information for LEGO's official release, leaks, release schedule,[…]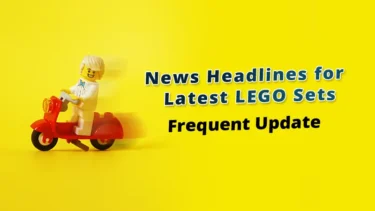 Check All LEGO Promotions
Check All LEGO Promotions
The latest News for LEGO Sale, Promotion, GWP.We post the latest LEGO sale, campaign, promotion, GWP information of […]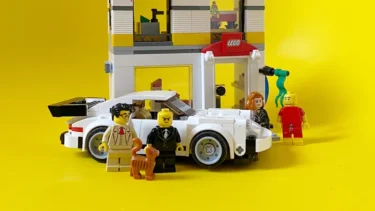 This article includes affiliate links and we earn from qualifying purchases.