Hello everyone, I'm Tony () from the SWOOZ editorial department who loves action movies.
In this article, I would like to talk about the original LEGO (R) minifigure that I made by collecting parts myself.
The minifigure is…
Jason Statham!
I love Jason Statham so much that I really wanted to make a minifigure, so I decided to collect the parts and make one.
Who is Jason Statham?
Jason Statham is an action star.
Statham was born on July 26th, 1967 in England and is a big star who has starred in and appeared in numerous works.
In the starring work, Transporter, Adrenaline, and Mechanic have been published and serialized.
Expendables and Wild Speed are famous for semi-starring works. However, the Expendables is a good position to say that Sylvester Stallone and double starring.
There are many other action actors, but Jason Statham has a lot of lone-wolf cool roles, and I especially like that kind of character, so I became a Statham fan since Transporter.
Statham Head Found!
The actual Jason Statham has an impressive rugged expression and stubble, but when I was looking at the minifigure parts at Bricklink, I found this face part.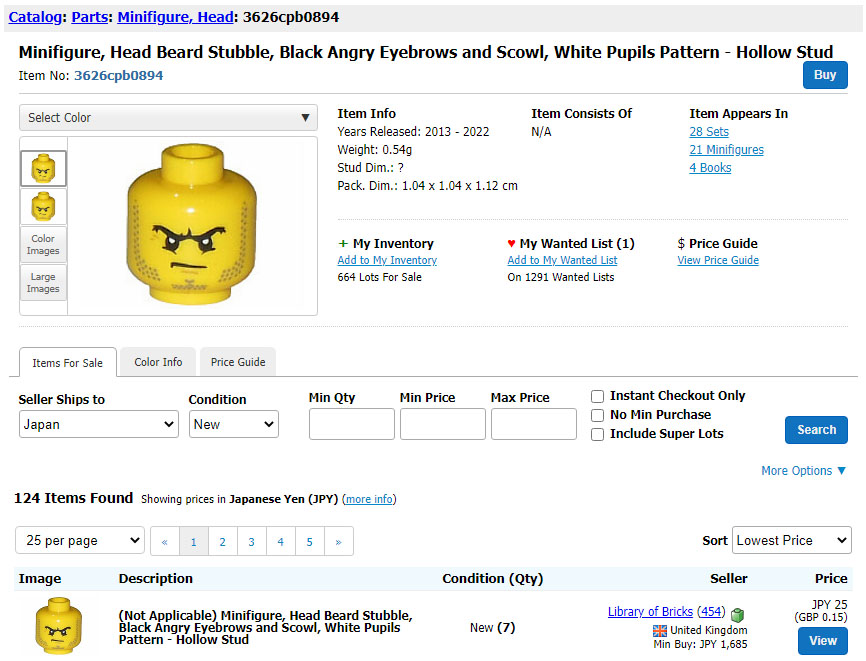 Looks just like Jason Statham! no one else!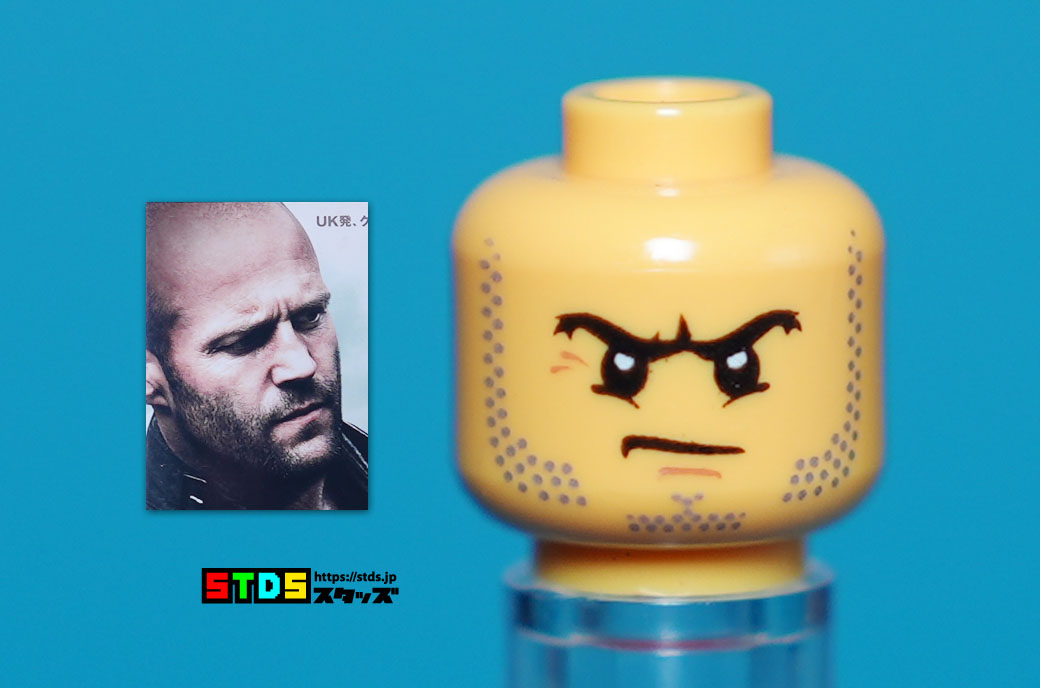 This face (3626cpb0894) is a part mainly used for Lego (R) City thieves, but I have never paid much attention to it.
However, when I saw it at Bricklink, it only looked like Jason Statham, and I thought I had no choice but to make a minifigure with the rest of the parts.
60006 Police ATV 2013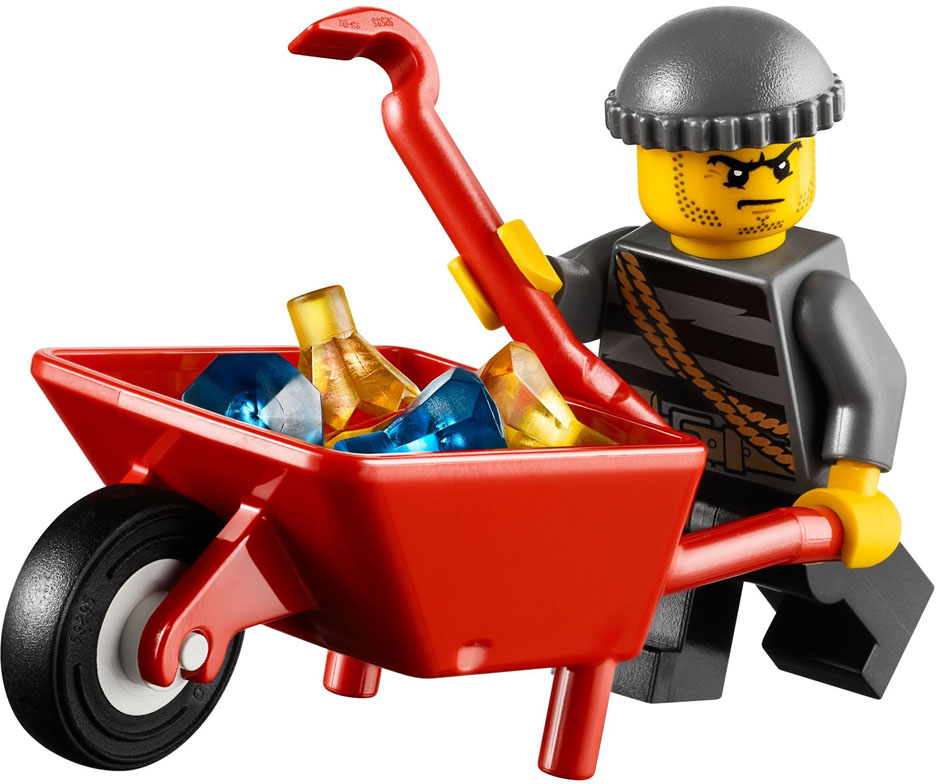 Modelled After Statham?
According to Bricklink, this head was first introduced to LEGO (R) sets in 2013.
Speaking of 2013, Expendables 2 has already been released. The main characters Transporter, Mechanic, Adrenaline, etc. have had multiple releases over the years.
In 2013, Jason Statham has already established himself as a star actor.
Is The Designer a Big Fan of Statham?
It's my own imagination, but the designer of the Lego (R) group who designed this face is probably a fan of Jason Statham, and this face is modeled after Statham. I can only believe that this look alike!
Collect Statham-like parts
I decided to collect parts to make a Statham minifigure.
Statham is an image of a lonely assassin who is active in the underworld. I wanted a look that would suit New York or London.
What would be the best torso and leg parts other than the face?
Torso
I thought that the torso (torso) had to be a black suit to create a sense of the underworld.
A black jacket, a white shirt, and a torso with a black tie are relatively easy to obtain. However, this is like a hotel or railway employee, and there is little sense of the underworld. I looked around to see if there was something better.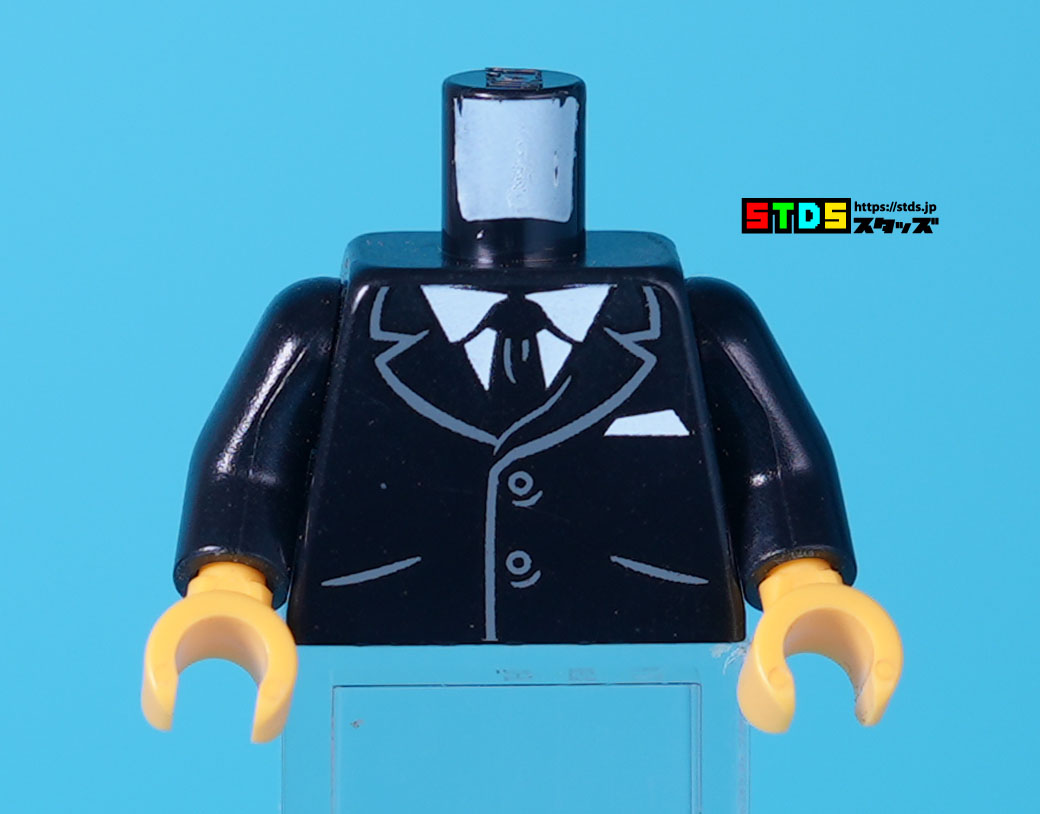 I found a torso with a white tie and a black shirt! This is cool!
Included in the Indiana Jones set
According to Bricklink information, this is a torso attached only to "7682 Shanghai Chase", which was released in 2009 with the theme of "Indiana Jones / Legend of the Temple of Magic". The part number in Bricklink is 973pb0532c01.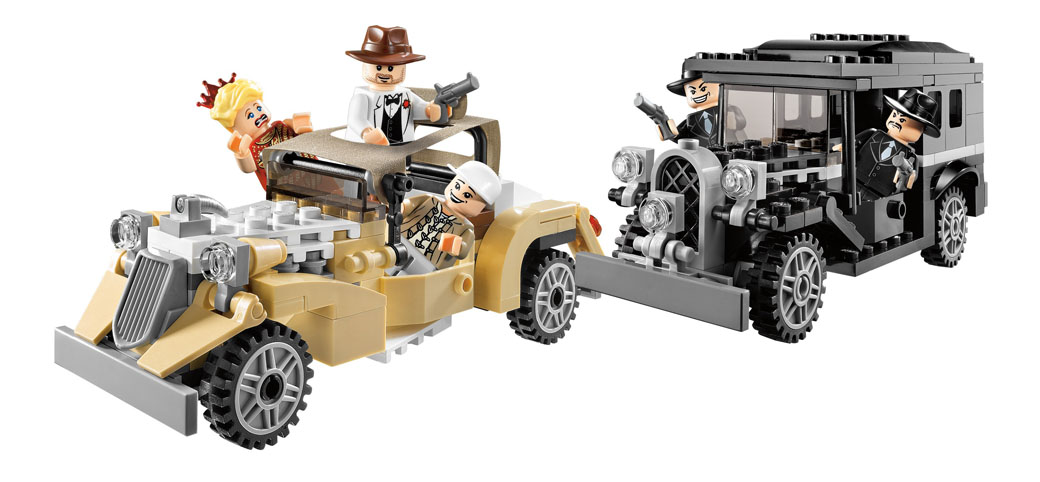 In the movie, you can see that the gangster who poisoned Indy is wearing the same black shirt and white tie as this torso.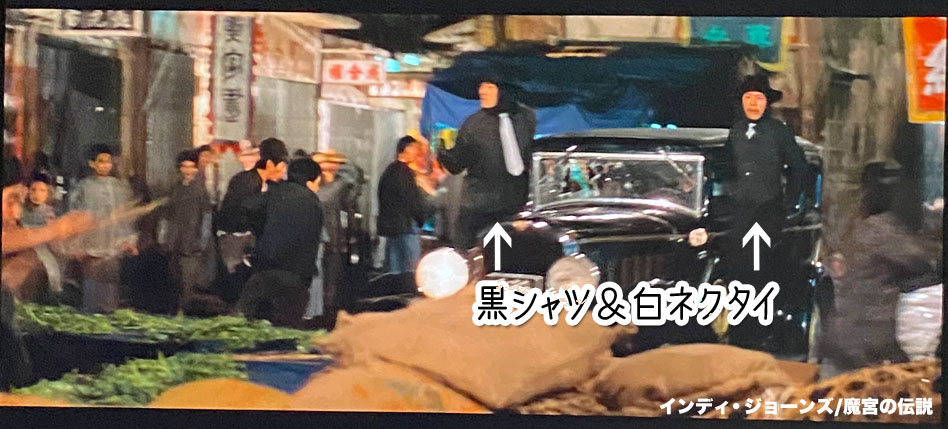 By the way, the name of the restaurant where Indiana was poisoned is "Club Obi-Wan".
Jason Statham finished
Here is Jason Statham, completed by combining all the parts with plain black parts for the legs. It seems to be active in the back society and it is cool!
The more I look at this face, the more it looks like Jason Statham.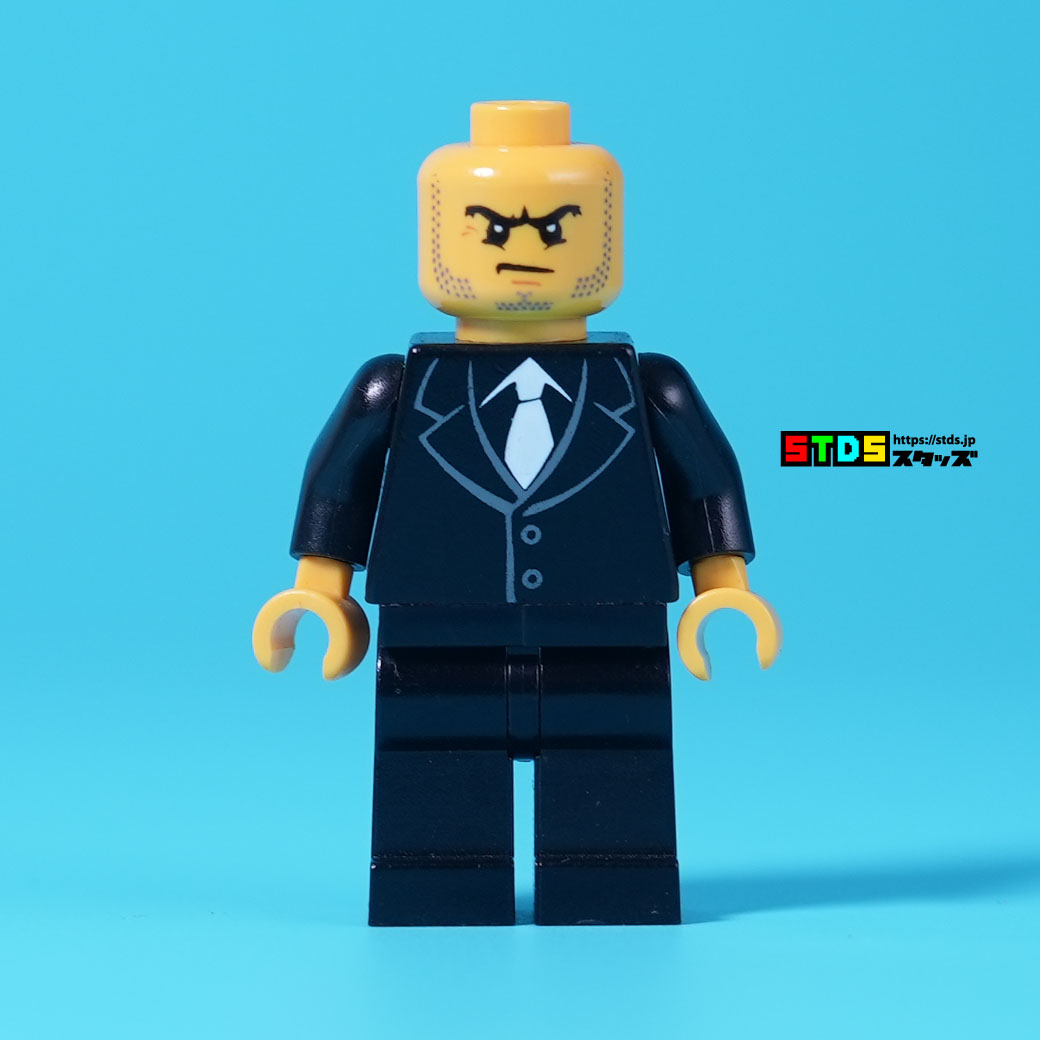 The action will be very lively!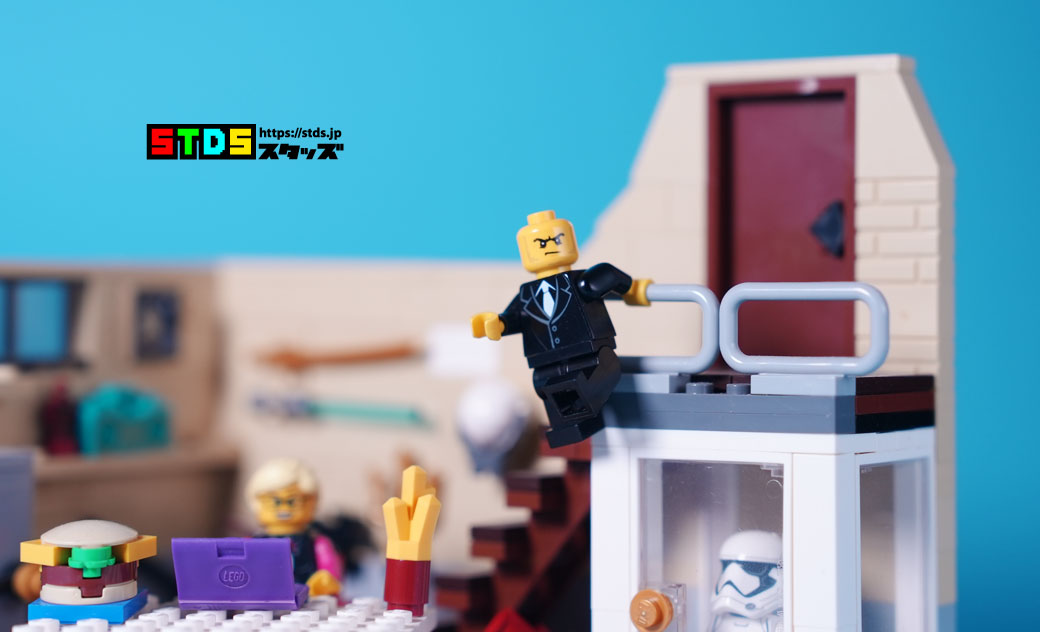 Featured in reviews
Swooz' Lego (R) set reviews often include scenes to think about what would happen if the set appeared in an action movie.
Jason Statham's minifigure is playing an active part in the action scene.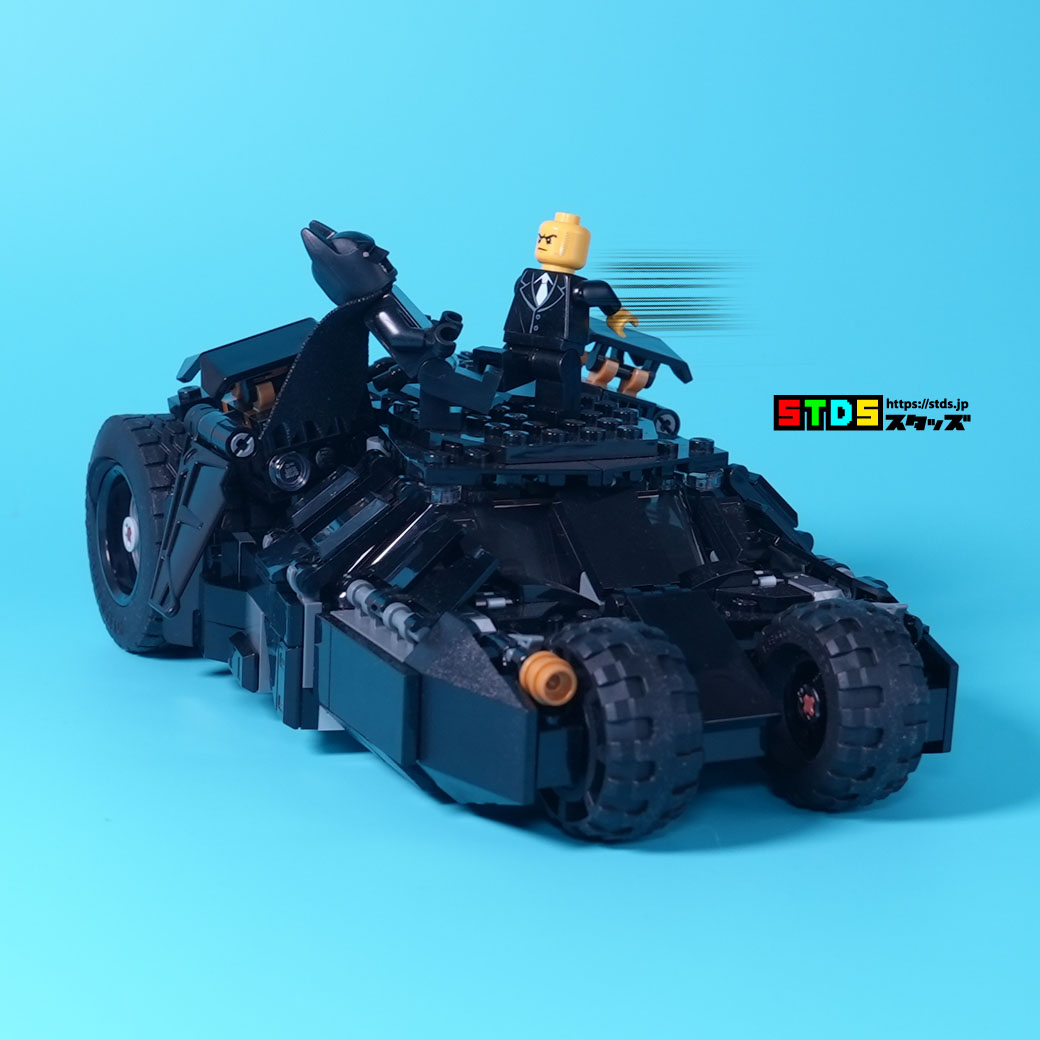 batmobile
This time, we will review the popular set "76239 Batmobile Tumbler: Confrontation with Scarecrow", which has been extrem[…]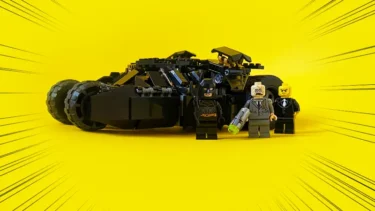 Iconic Battle Vehicle
puts high-octane, super-hero style and action into kids' hands.
Can He be a LEGO Product?
Jason Statham has not appeared in many movies that seem to go well with LEGO (R) sets, so he has never been made into a minifigure as a genuine product.
However, recently Jason Statham has also appeared Fast and Furious has begun to be adopted in Lego (R) Speed Champions.
It's not a car team at Fast & Furious
Fast and Furious is a car-themed movie, but Jason Statham doesn't belong to the automobile unit led by the main character, Vin Diesel, so there is no driving scene.
Even the Fast and Furious spin-off starring Jason Statham and Dwayne Johnson wasn't a character driving a car.
Statham often plays the role of a driver
However, from 2002 to 2008, he played a courier driver who operates a luxury car in Jason Statham's breakthrough "Transporter" series, which was released in three works.
In 2003, he also played the role of the hero group's elite driver in "The Italian Job." By the way, Mini-Mini Daisakusen is a slightly playful Japanese title, but it's a serious action movie, so if you haven't seen it yet, I highly recommend you watch it.
Statham's minifigure is up to Fast and Furious?
As mentioned above, Jason Statham has played many roles that are related to cars, so there is a possibility that he will be in charge of driving at Fast and Furious in the future.
If that happens, the popular actor Jason Statham will be the first to be adopted by Lego (R) Speed Champions.
In the image of a transporter, it's a black Audi, but at Fast and Furious, you might get a Japanese car!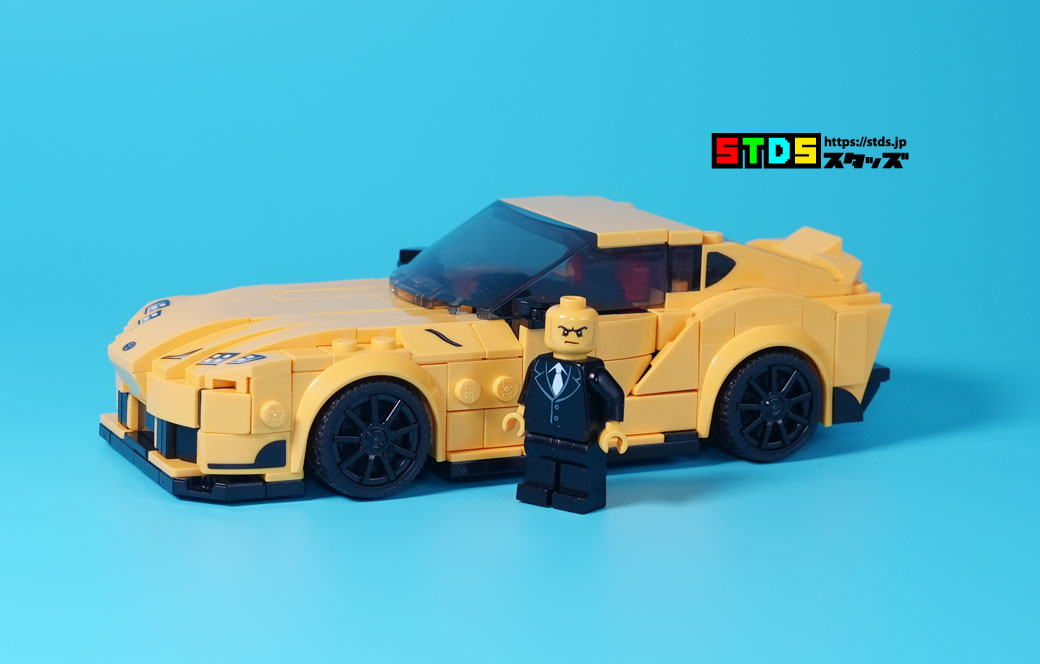 Disney and Statham
Disney movies are very likely to be commercialized with Lego (R) blocks, but Jason Statham has almost no connection with Disney works as far as filmography is concerned.
The only time she has appeared in a Disney-affiliated work is probably the voice role in the 2011 animated film "Gnomeo and Juliet." Since Nomio and Juliet has not been released in Japan, it may not have been a particularly popular work.
Stallone appears in the MCU
Another of my favorite action actors, Sylvester Stallone, who seems to have no connection with Disney, appeared in the 2017 release of "Guardians of the Galaxy: Remix" as the leader of the Ravagers, "Staker Ogord." ing. He will also appear in the 2023 sequel.
BOOOM!

Sylvester Stallone reveló su look como Stakar Ogord en 'GUARDIANS OF THE GALAXY VOYL. 3' en su Instagram pic.twitter.com/8CvnWGwVA7

— MarvelFlix (@MarvelFlix) November 15, 2021
In the 2017 version, Sylvester Stallone was not made into a Lego (R) minifigure because he had a dialogue, but it was a small role.
But in the new Guardians of the Galaxy, slated for release in 2023, it wouldn't be surprising to see a minifigure included in the Lego set if Stallone were to appear for longer than the previous film.
If Sylvester Stallone is in a Disney movie, Jason Statham should be in it.
Jason Statham also has some comical roles, and I would love to see him in either The Avengers or Guardians of the Galaxy.
Is it possible for an enemy to appear in the MCU?
If it's the main character's group, there doesn't seem to be any room for the big actor Statham to get into it now, but if it's the leader of a new enemy organization, it doesn't seem to be out of place if a big actor suddenly appears.
However, in that case, some kind of special makeup will be done, so even if it is made into a Lego (R) minifigure, I don't think there will be nearly any elements of Jason Statham.
High Hopes for Fast and Furious
Jason Statham will also appear in the Fast and Furious new film "Fast X" scheduled to be released in 2023, so if he plays an important role driving a car there, he will be adopted for Lego (R) Speed Champions. may be
In order to make Jason Statham into a genuine LEGO (R) minifigure, I would like to expect Fast and Furious!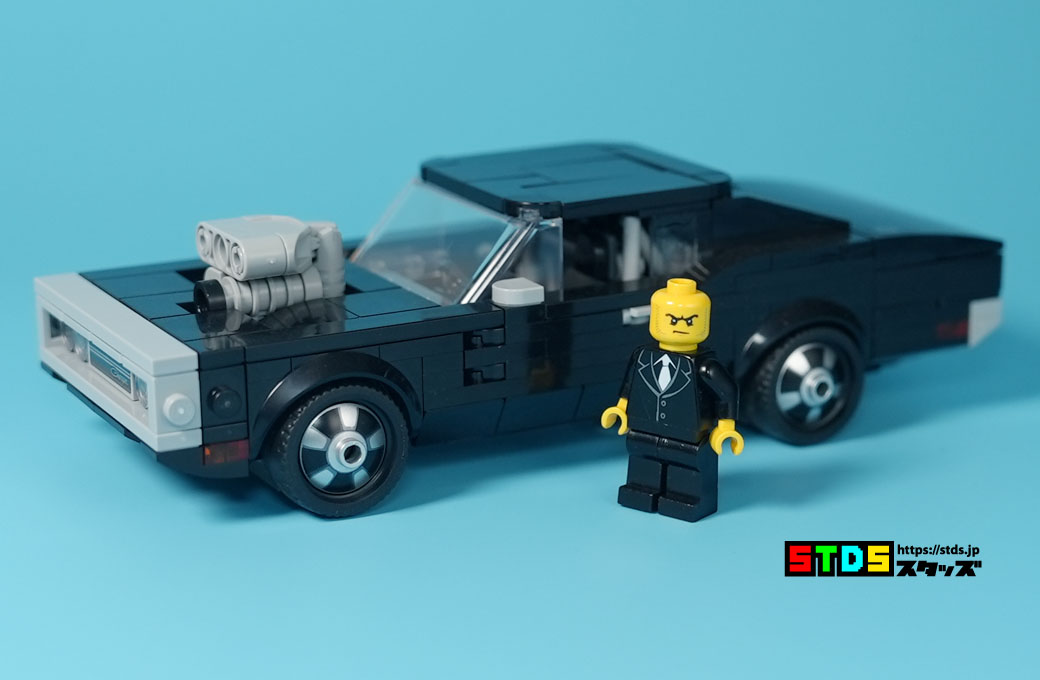 Dom's Cool Car!
Everything you need to build a 1970 Dodge Charger R/T replica model, plus a Dominic Toretto minifigure and a toy wrench
LEGO
Read Our LEGO Entertaining Review!In addition to product reviews, there are many unique reviews that are especiall[…]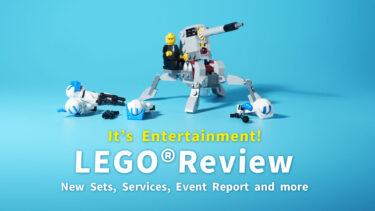 This article includes affiliate links and we earn from qualifying purchases.