Entries for "BrickLink Designer Program Series 3" are open from September 19, 2023.
What is the BrickLink Designer Program (BDP)?
A project to sell fan-created creations under the BrickLink brand.
Under the "BrickLink" brand, which is a database and parts trading platform by the LEGO(R) Group, fan-created creations are packaged and sold. Some creations that are less likely to be adopted by LEGO(R) Ideas, such as adult-oriented building sets, may also be released, so all LEGO(R) block fans should check it out!
After user voting and review by the operation team, five carefully selected creations are presented in crowdfunding, and once they exceed 3,000 orders, they are approved for production.
BrickLink Designer Program Series 3
How to Participate in BDP Series 3
The general process for BDP Series 3 includes design submission, user voting, review by the operation team, and crowdfunding.
Updated Guidelines for Series 3
Minifigures
Minifigures from different eras should not be mixed. For example, please do not use Classic Space minifigures with modern Space figures in the same model.
Minifigure heads with dual print need to have the back face print covered by hair or headwear.
Stickers
Note: Stickers will be redesigned by a LEGO graphic designer.
Building Instructions
Note: Building instructions will be redesigned by a LEGO graphic designer.
Submission Upload
Model images can only include the models included in the design. No reference models should be visible in background, or for scale. This includes "greyed" or "transparent" models in the background
Open Submission
Sep 19th — Sep 30th, 2023
The submission period is from September 19, 2023, to September 30, 2023, noon (12:00 PM) Pacific Time.
Main Guidelines
Submit designs in Studio's ".io" format
Do not use elements from LEGO(R) Group's lineup or copyrighted materials
The piece count must be between 400 and 4,000
Create family-friendly content; entries unsuitable for kids, even if targeting adults, are not allowed
*Please check additional rules individually
Crowd Support
Oct 10th — Oct 21st, 2023
Voting conducted by BrickLink members; open to all members.
Note that the results of this voting do not determine which creations will be featured in crowdfunding, but they will be considered in the final review.
Review
Oct 22nd — Nov 20th, 2023
The operations team reviews each entry, considering factors such as whether it can be assembled, copyright issues, and user voting results. They select the creations that can proceed to crowdfunding.
5 Designs Announced
Nov 21st, 2023
The operations team announces the final five candidates eligible for crowdfunding. Subsequently, the designers of the selected creations and the operations team communicate, making final adjustments for packaging and other design aspects in preparation for production.
Crowdfunding
October 2024
Five creations will undergo crowdfunding. Creations that receive pre-order reservations reaching 3,000 units or more will all be available for sale.
The production limit for each creation is 20,000 sets. Users can order up to 2 sets per address.
Production and Shipping
Timeline: Expected to be shipped by March 2025
Production of the creations confirmed for sale after the crowdfunding ends will commence. Shipping is estimated to take approximately 6 months. Delays may occur depending on the circumstances.
Many appealing creations
In previous BrickLink Designer Program events, I've purchased one creation at a time through Swooz.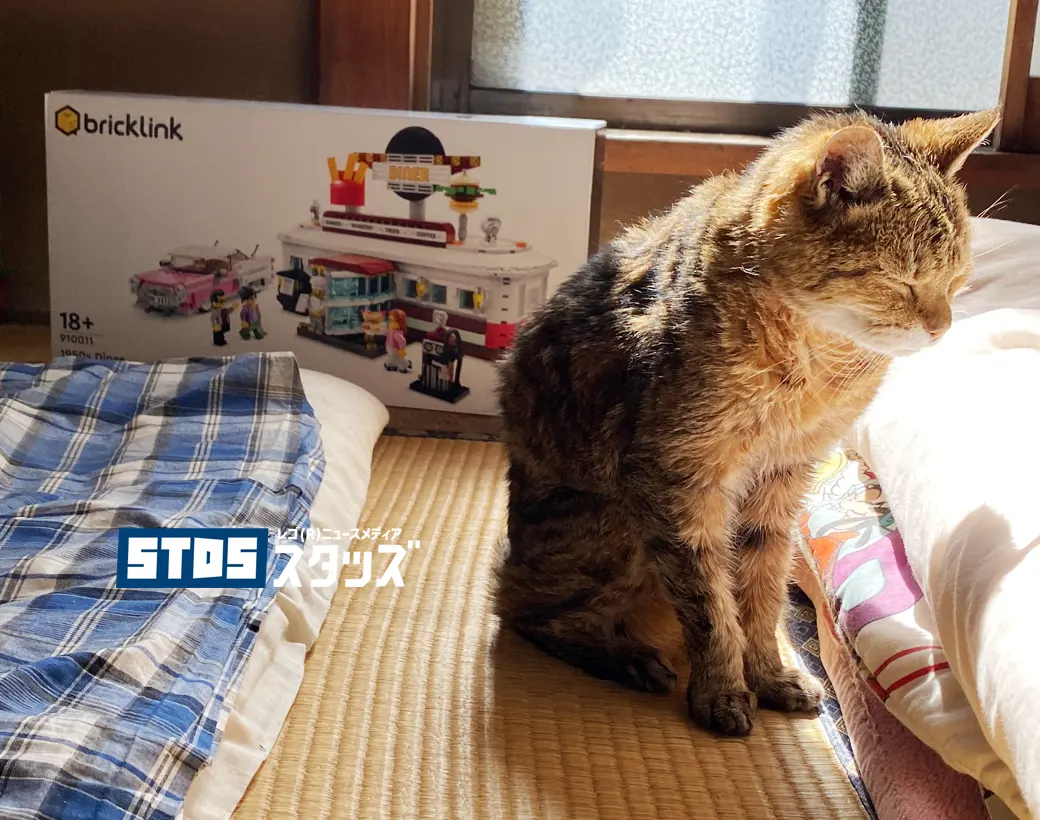 Clockwork Aquarium Review
This time, I will review "910015 Moving Aquarium (Clockwork Aquarium)".Bricklink Branded LEGO setClockwork Aqu[…]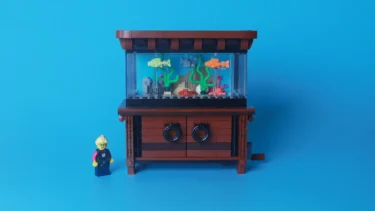 Series 2 Creations Announced
The final five candidates for sale in the upcoming crowdfunding event for BrickLink Designer Program Series 1, scheduled for June 2024, have been determined.
Check out the article below for information on how to participate in crowdfunding and make purchases. There's also a video available.
Follow Us!
We(swooz/stds) provide the latest updates on all things LEGO(R) on platforms like X (formerly Twitter) and YouTube.
Please follow us for more information across various LEGO(R) brick themes. Thank you for your support!!
LEGO New Products Summary
Related Post
Check the All New LEGO Products Information Here!All information for LEGO's official release, leaks, release schedule,[…]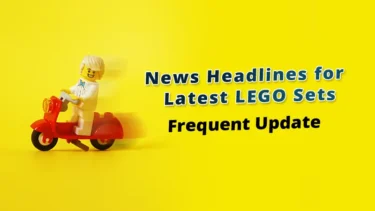 LEGO News for September
[random_rec][ads_rectangle]Latest LEGO News for SeptemberYou can check the latest LEGO (R) news and information […]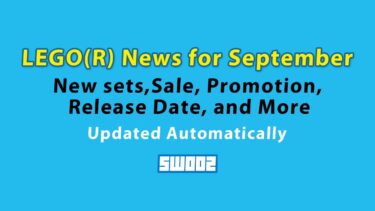 This article includes affiliate links and we earn from qualifying purchases.