Fan voting for "BrickLink Designer Program Series 3" begins on October 10, 2023.
What's the Project About?
The "BrickLink Designer Program" is an initiative under the BrickLink brand, which is part of the LEGO(R) Group, focusing on the buying and selling of LEGO(R) parts and a database site. It packages and sells user-created designs.
While similar to LEGO(R) Ideas, the BrickLink Designer Program offers a broader range of genres for sale.
Selection of Crowdfunding Candidates
For this "BrickLink Designer Program Series 3," a total of 185 entries have been submitted.
BrickLink users have the opportunity to vote for the designs they wish to see offered for sale.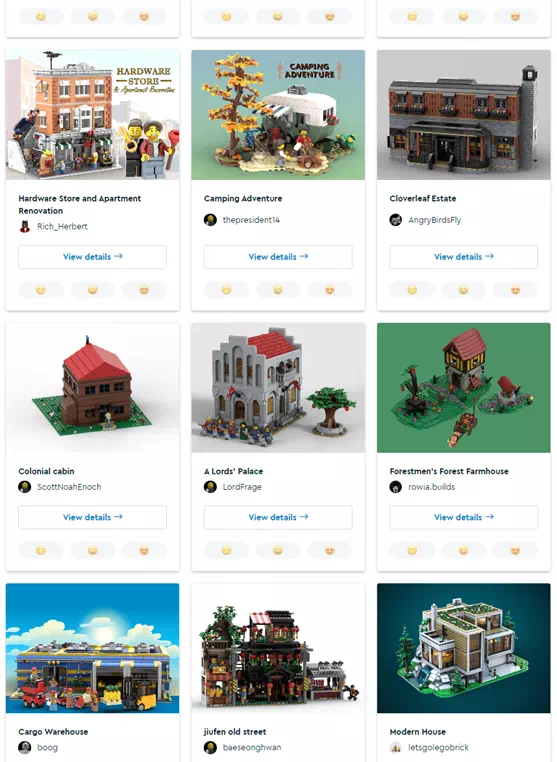 How to Vote
Voting follows a system where you select your preference from three emojis:
Not for me
Like it!
Love it!

If you don't have a BrickLink account, sign up for free now and cast your vote!
Voting Period
Voting Period: From October 10th to October 21st, until 12:00 PM (Pacific Time, USA)
Although not the final decision,
It's important to note that the user votes will not determine the order of crowdfunding based on the highest number of votes.
However, as per the BrickLink Designer Program's description, the voting results will significantly influence the selection of the final crowdfunding candidates by the BrickLink management team.
BrickLink Designer Program Series 3 Voting Venue
Upcoming Schedule
After the voting concludes, from October 22, 2023, to November 20, 2023, the BrickLink Designer Program management team will conduct a review.
As per the current plan, on November 21, 2023, the management team will announce the final five candidates for crowdfunding.
The crowdfunding campaign is scheduled for October 2024.
Following that, final adjustments for design and production will be made, and the crowdfunding campaign is set to take place in October 2024.
The selected five designs, upon receiving over 3,000 orders during the crowdfunding campaign scheduled for October 2024, will be officially sold under the BrickLink brand. Each design will have a maximum order limit of 20,000 pieces per address, with a maximum of two orders allowed per address.
If you want to delve into the schedule in more detail, you can refer to this article:
Related Post
Entries for "BrickLink Designer Program Series 3" are open from September 19, 2023.What is the BrickLink Designer Pr[…]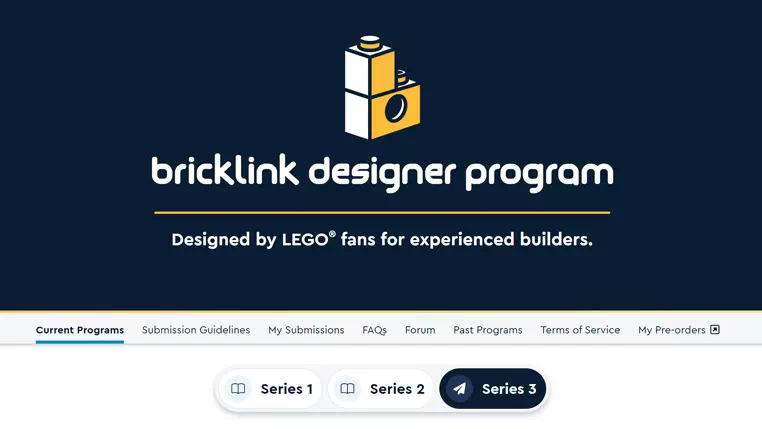 Follow Us!
We(swooz/stds) provide the latest updates on all things LEGO(R) on platforms like X (formerly Twitter) and YouTube.
Please follow us for more information across various LEGO(R) brick themes. Thank you for your support!!
LEGO New Products Summary
Related Post
Check the All New LEGO Products Information Here!All information for LEGO's official release, leaks, release schedule,[…]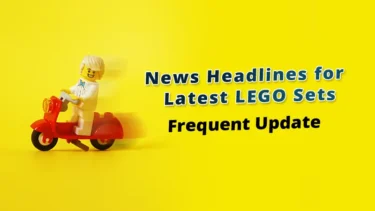 Check All LEGO Promotions
Check All LEGO Promotions
The latest News for LEGO Sale, Promotion, GWP.We post the latest LEGO sale, campaign, promotion, GWP information of […]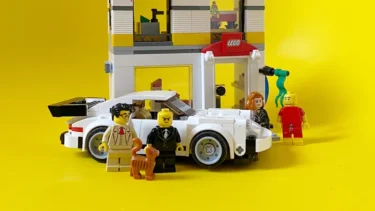 This article includes affiliate links and we earn from qualifying purchases.