SPACEBALLS
With 10,000 support, it is confirmed that it will advance to the 2nd LEGO idea commercialization review review in 2021.SPACEBALLS:LEGO IDEAS
Spaceballs is a comedy movie parody of Star Wars released in 1987. According to Wikipedia, directed by Mel Brooks, the parody was approved by George Lucas. Star Wars is released in 1983 with Episode 6 / Return of the Jedi.
In the story of rescuing a kidnapped princess, the main vehicle of this design, such as a camper, is the spaceship Eagle No. 5 on which the main characters ride. Equivalent to the Star Wars Millennium Falcon. There is no image of the roof removed, but it seems that the interior is also made.
Original car model
The model of Eagle No. 5 is Winnebago Chieftain 33 made in 1986 by Winnebago, a manufacturer specializing in large campers in the United States.
Winivego calls itself a "motorhome" maker, but in the United States, many people may actually live as homes rather than just campers. Such people often appear in American movies.
Made in 1986 Winnebago Chieftain 33
©lichtsinn.com
The name of the ship, Eagle 5, seems to be based on the Apollo 11 lunar module Eagle.
Character
Since Spaceball is a Star Wars parody movie, the characters also correspond to each Star Wars character.
Can Pass the Review?
The author Bricktory Lap has several other designs available.
I don't know how popular this movie was at the time of its release, but I don't think it will be commercialized by Lego, which actively develops Star Wars products.
Even if Lucas was willing to make a parody movie at the time, the other staff at Lucasfilm and Disney, the current parent company, are not always happy and the possibility of commercialization is quite low.
LEGO IDEAS 2021 2nd Review Summary
You can check the other 10k works on our summary.

Summary for 2021 2nd review
Two new products, "A-frame cabin" and "BTS Dynamite", were selected as the next LEGO idea new products! To be hones[…]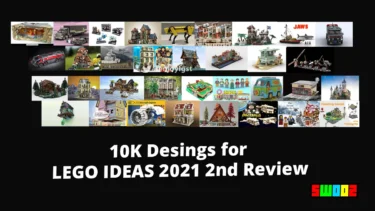 💡What is LEGO IDEAS?
Your work can be a LEGO product!
If your work achieve 10,000 support, LEGO review it for production. If your work pass the review, it will be released as an official LEGO product.
For Detail
💡LEGO Ideas is a project to productize fan designs!We are looking for original designs that we want to p[…]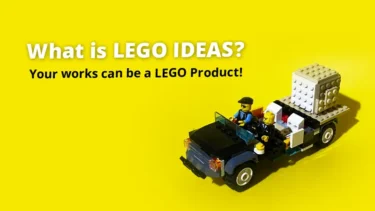 This article includes affiliate links and I earn from qualifying purchases.