SONY WALKMAN
With 10,000 supports, it has been confirmed to advance to the 2nd LEGO IDEAS Commercialization Review in 2022. SONY WALKMAN: LEGO IDEAS
A life-size model of Sony's cassette tape player "Walkman WM-22" released in the 1980s. A three-piece set consisting of a player, headphones, and a cassette tape.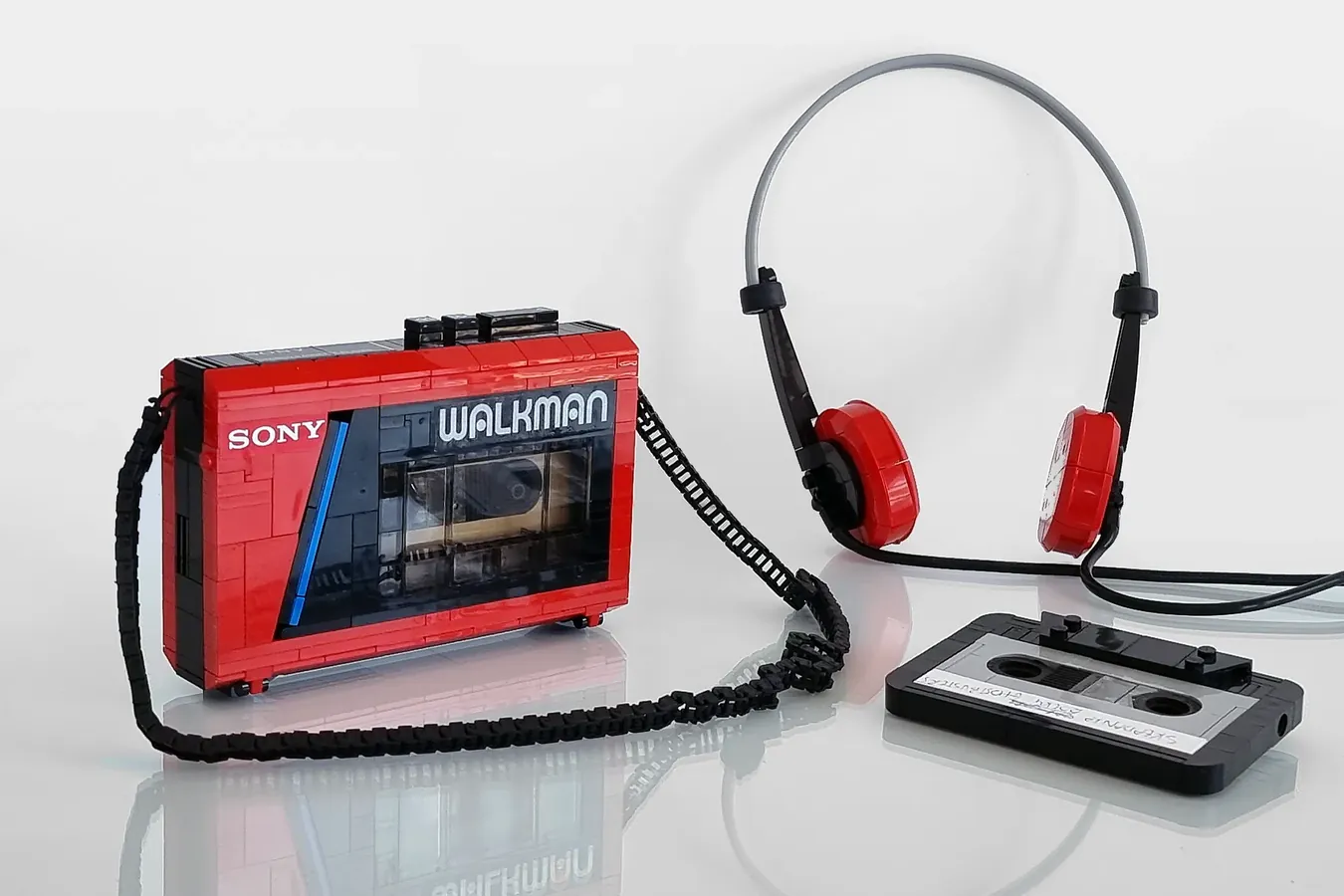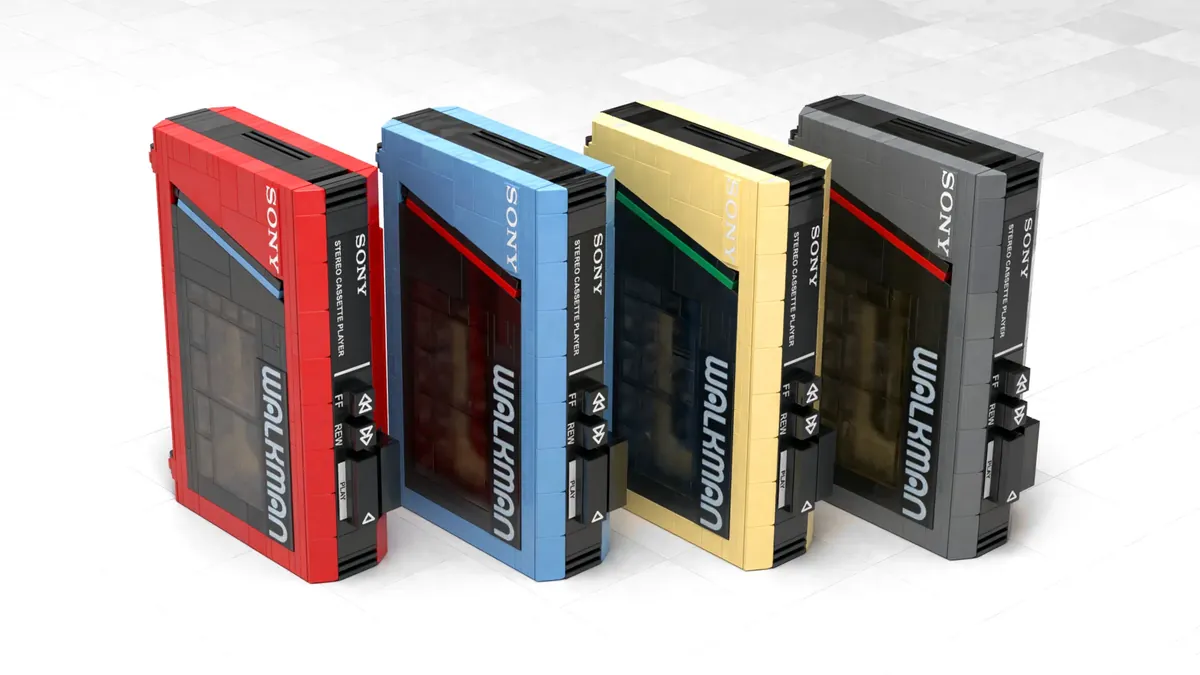 The tape can actually be put into the body.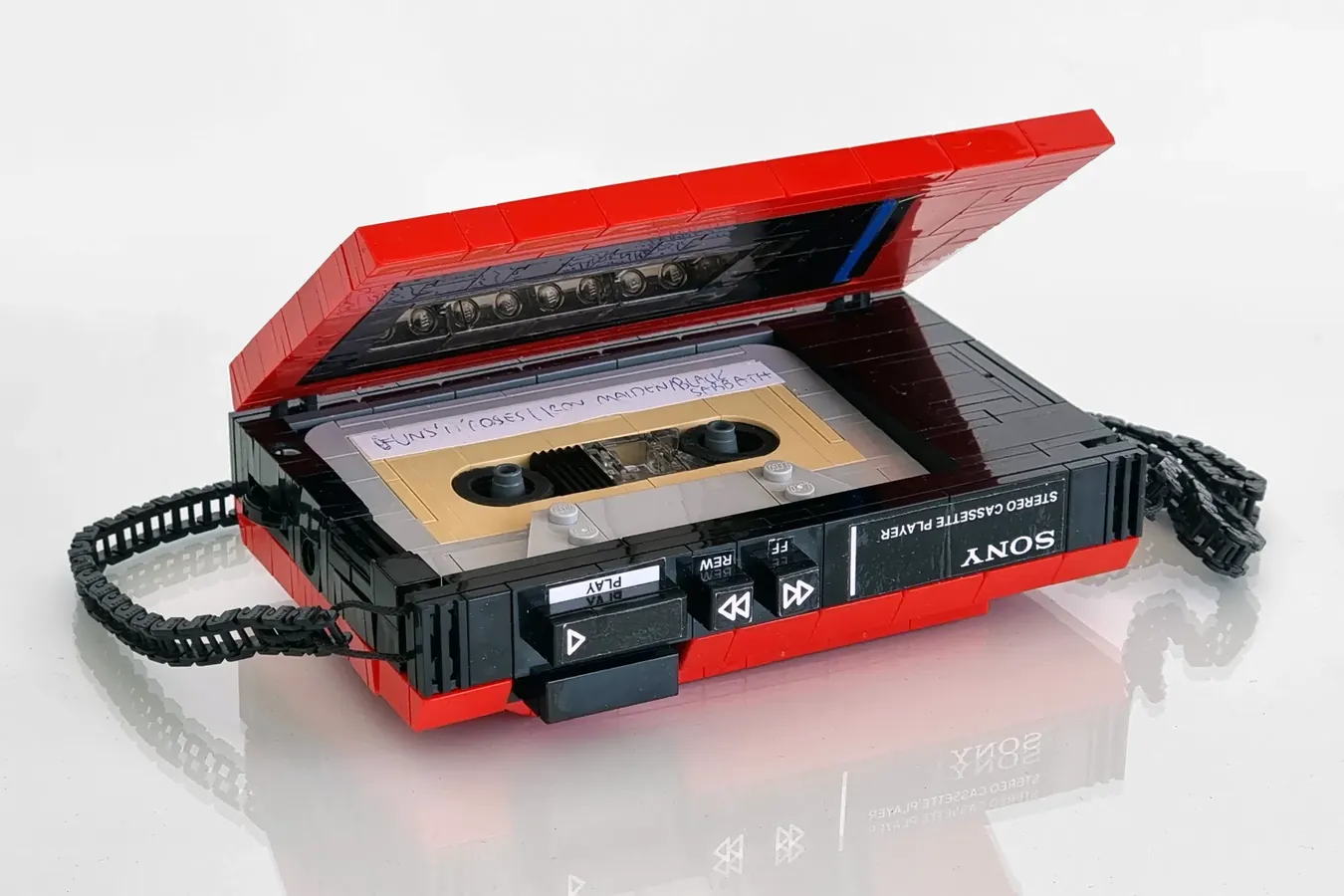 The strap part is reproduced with chain parts.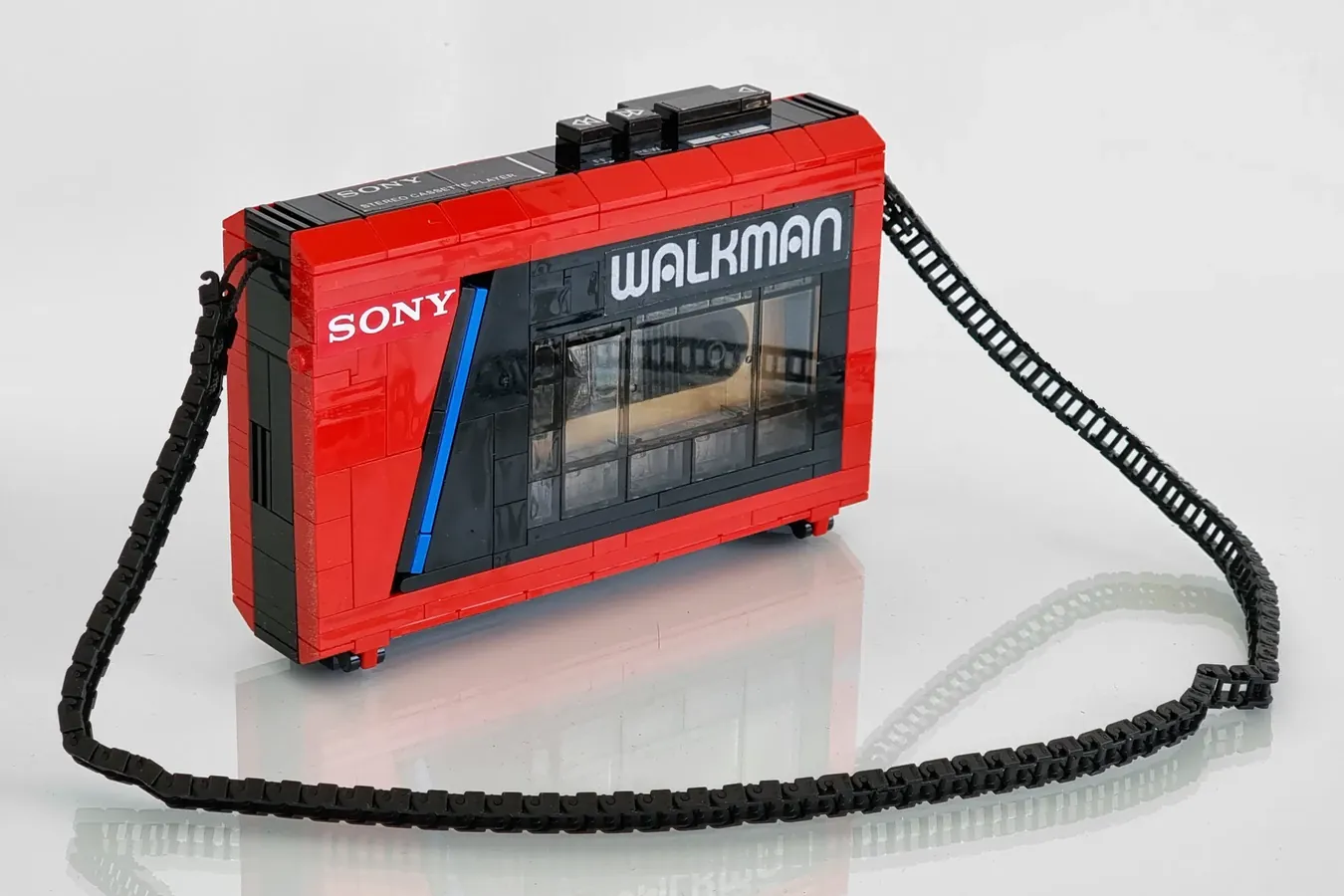 Reference: Walkman WM-22
WM-22 is not listed in Wikipedia's Walkman product list, so there is little information.
According to Walkman Land, a portable audio player database site, it was released in 1984, at least in the UK. It may be a model that has not been released in Japan.
In Walkman Land, you can see images of the same red WM-22 as in this work.
Commercialization status of product design
Many copyrighted designs have been commercialized in LEGO (R) ideas so far, but since the focus is on video works such as movies, animations, and games, the product design of a specific manufacturer was commercialized in October 2021 Strato. Only two points, Caster (21329) and Caterham car (21307) released in October 2017. If NASA-related large-scale products are included, there are Saturn V and ISS, but it can be said that they are somewhat irregular.
The Stratocaster is a work that was decided to be commercialized in a contest different from the regular competition, and the Caterham was released five years ago, so it is clearly different from the trend of commercialization reviews as of 2022.
Without a manufacturer name, pianos and typewriters with many moving parts have been commercialized in the past, and it has already been decided to commercialize table football and a moving lighthouse.
However, in the case of the Walkman, it is not a product that enjoys movement, so it seems that there is no point in commercializing it with LEGO (R) ideas unless the product name is given.
In addition to the product design, there are many other products that have been reviewed, such as Polaroid instant cameras, Nike sneakers, cash registers, cars, airplanes, and trains, depending on the size of the original product. The product design work that contains has not been commercialized other than the above-mentioned Stratocaster and Caterham. At the moment, there are works that are still under review, so I don't know what will happen in the future.
What is the possibility of commercialization?
Designer Jerac is only showing this design .
The Walkman is a historical product that created a culture of listening to music outside. Sony is a Japanese manufacturer, so I would be happy if it was commercialized with Lego (R) ideas.
I wrote above that there is almost no commercialization of product designs that include the manufacturer's name, but recently the LEGO (R) Group has put more effort into tie-ups with manufacturers than ever before, so there may be commercialization. maybe? Sony seems to have various stories other than Walkman.
2022 second review work summary page
Check out all the designs that have entered the review including those other than the design proposals introduced on this page!

2022
51 works advance to the second LEGO (R) IDEAS commercialization review in 2022! On September 5, 2022, the entry acce[…]
💡What are LEGO Ideas?
Lego IDEAS is a plan to commercialize fan designs!
If the published design receives 10,000 votes from other users, it will be reviewed for commercialization by Lego, and if it passes the review, it will be released from the IDEAS series.
Learn more
Lego®
💡LEGO Ideas is a project to productize fan designs!We are looking for original designs that we want to p[…]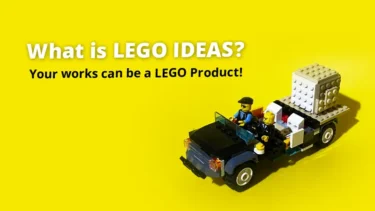 This article includes affiliate links and I earn from qualifying purchases.