BABY GREEN SEA TURTLE – KINETIC
BABY GREEN SEA TURTLE – KINETIC advanced to the LEGO IDEAS 2023 1st review with 10,000 supports.BABY GREEN SEA TURTLE – KINETIC@LEGO IDEAS
A cute sea turtle baby. Designed to move limbs as if swimming.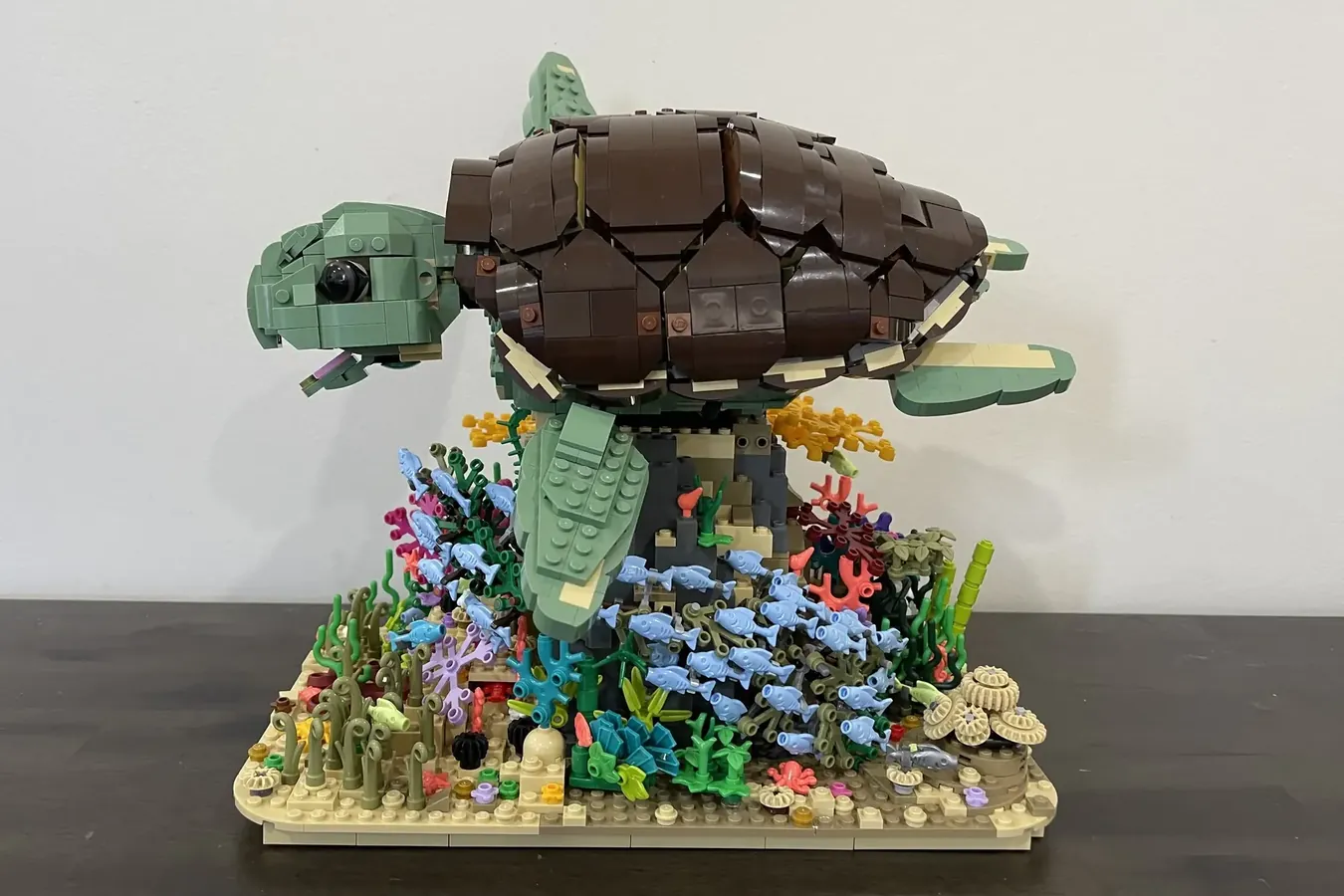 The rounded body also seems to be a sea turtle.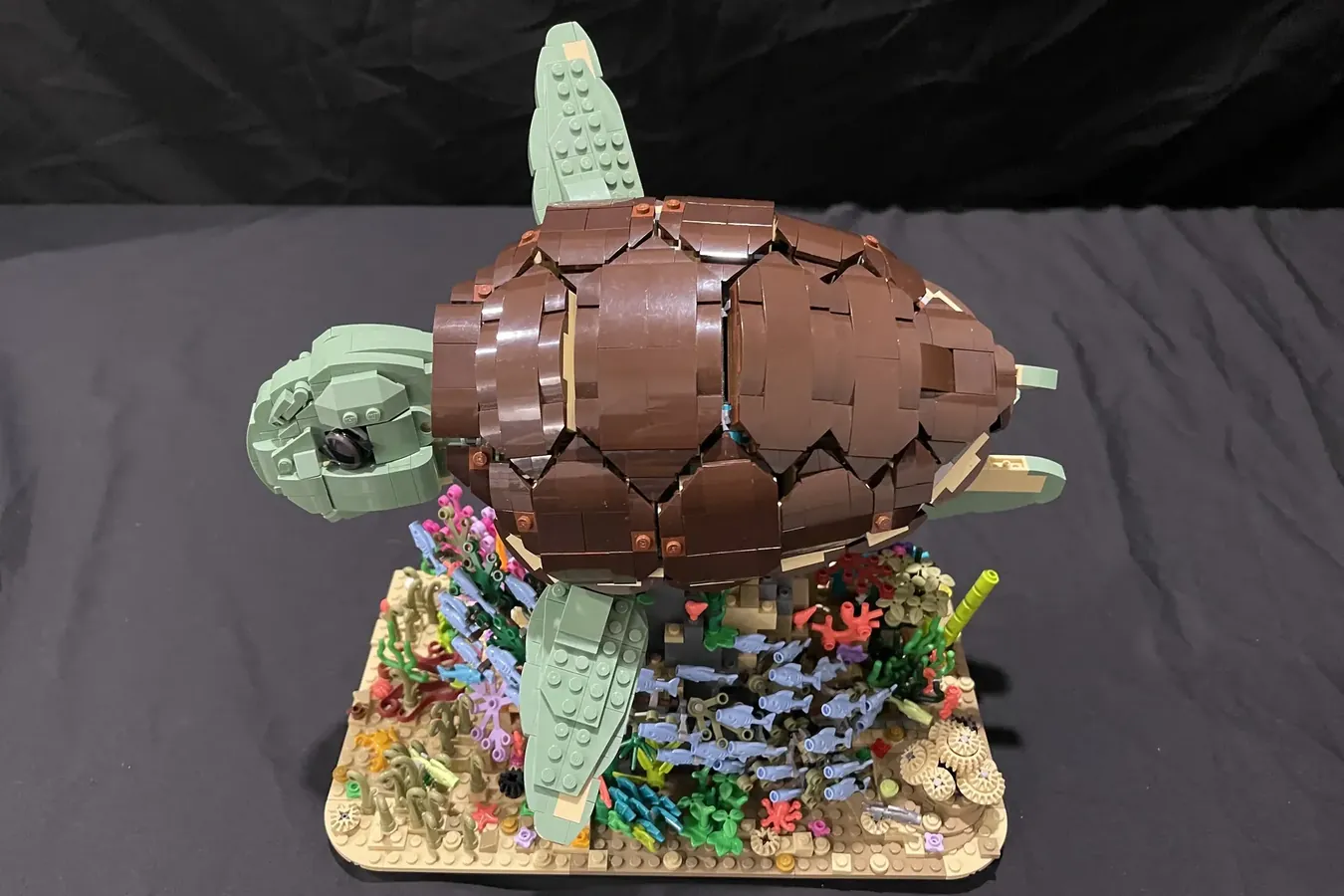 When viewed from the front, you can see that the turtle is attached diagonally to the pedestal. Schools of small fish on the root coral.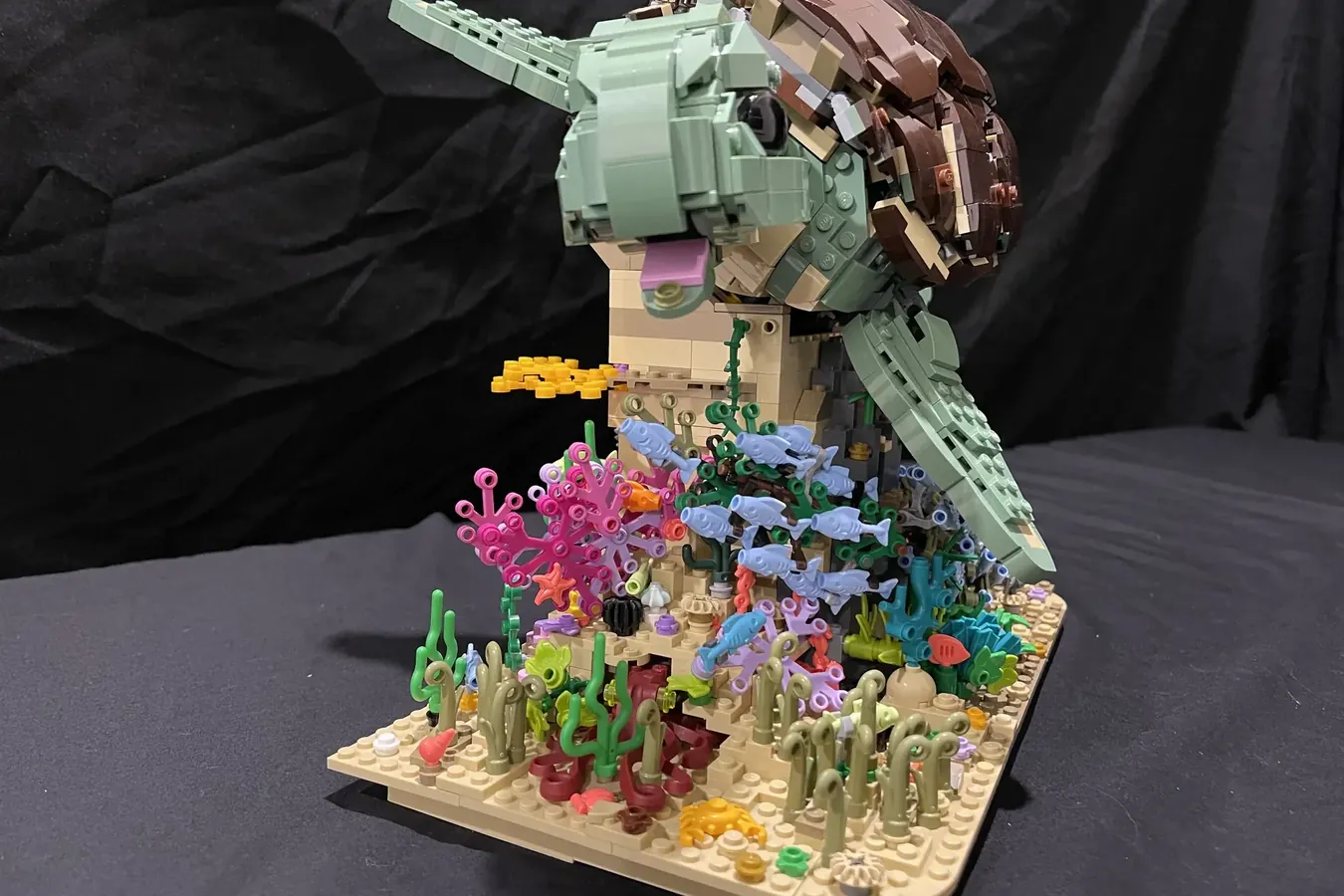 The stomach side also looks like a sea turtle. I feel like I'm flying through the air.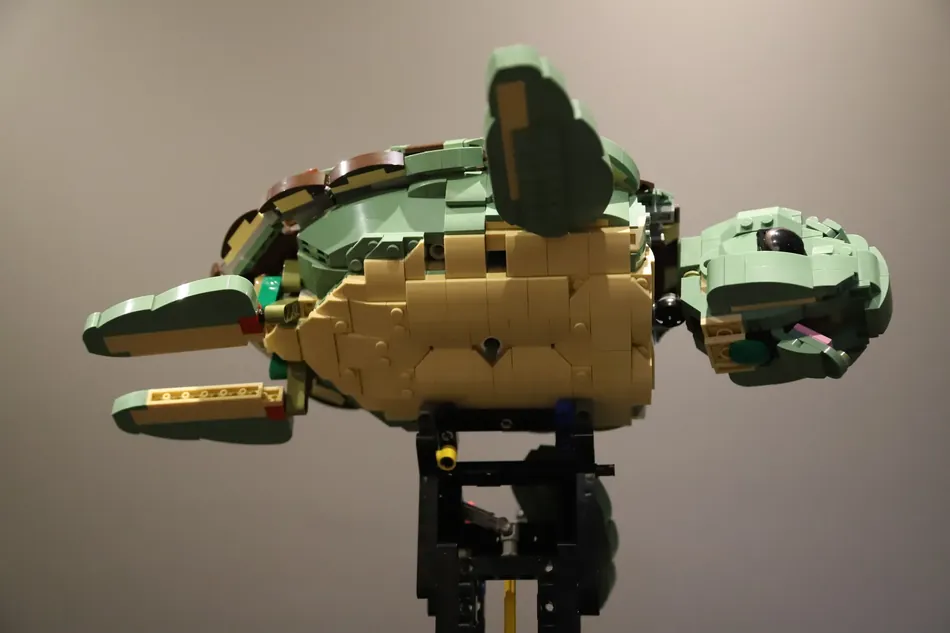 I love this image! Reminds me of when I used to dive.
Sea turtles are rarely seen on the main island of Okinawa, so if you happen to see them, you can spend the whole day in a good mood.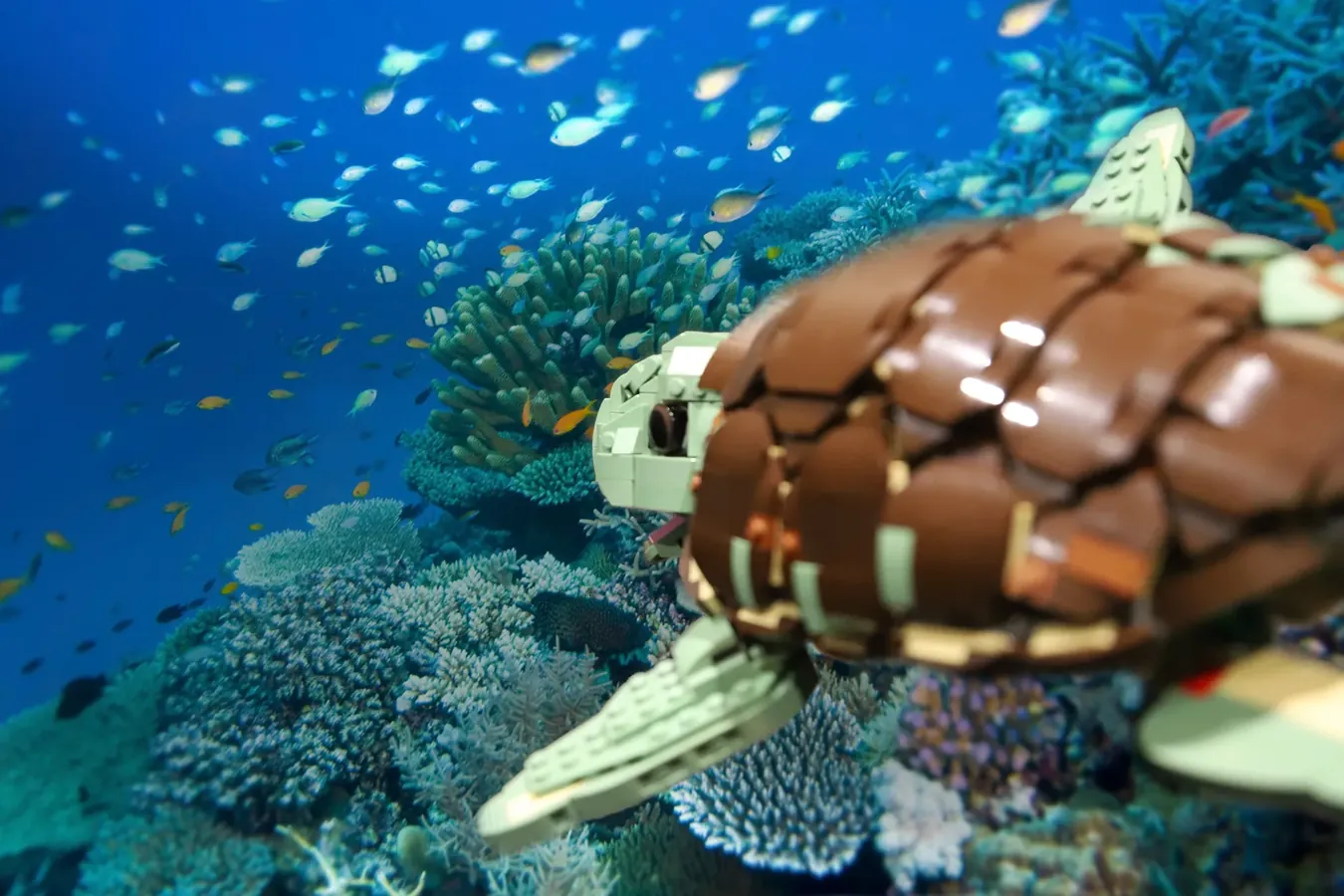 Can Pass the Review?
Designer QuaintWolf082 only shows sea turtles. He loves turtles so much that he writes in the description of his work that he has never met a person who doesn't like turtles.
Another designer's sea turtle has also entered the 2nd review in 2022, and although it is realistic and cute, this work may have an advantage in judging because it moves.
I think this design is suitable for LEGO (R) ideas, so please pass the examination! It seems to be possible to collaborate with environmental protection activities.
Summary page of works entering the 3rd review in 2023
Check out all the designs that have entered the review including those other than the design proposals introduced on this page!
10K Designs 2023 1st Review
We introduce design proposals that have received 10,000 support from LEGO (R) ideas and have been confirmed to enter the[…]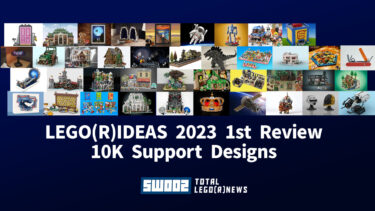 💡 What are LEGO (R) ideas?
LEGO (R) IDEAS is a project to commercialize fan designs!
If the published design receives 10,000 votes from other users, it will be reviewed for commercialization by the LEGO (R) Group, and if it passes the review, it will be released from the LEGO (R) IDEAS series.
Learn more
LEGO®
💡LEGO Ideas is a project to productize fan designs!We are looking for original designs that we want to p[…]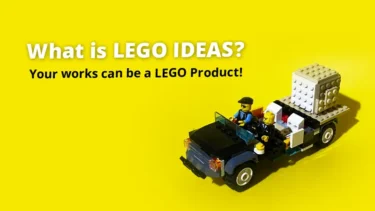 This article includes affiliate links and we earn from qualifying purchases.