BROOKLYN NINE-NINE: 99TH PRECINCT
BROOKLYN NINE-NINE: 99TH PRECINCT advanced to the LEGO(R)IDEAS 2023 1st review with 10,000 supports.BROOKLYN NINE-NINE: 99TH PRECINCT@LEGO IDEAS
In the police station of the American comedy police drama "Brooklyn Nine-Nine", which was broadcast until September 2021.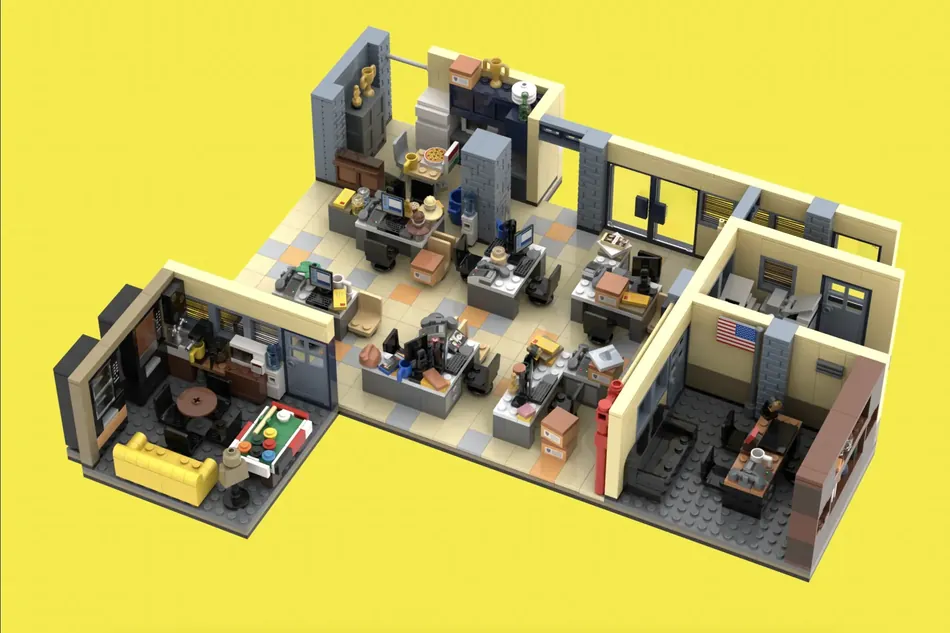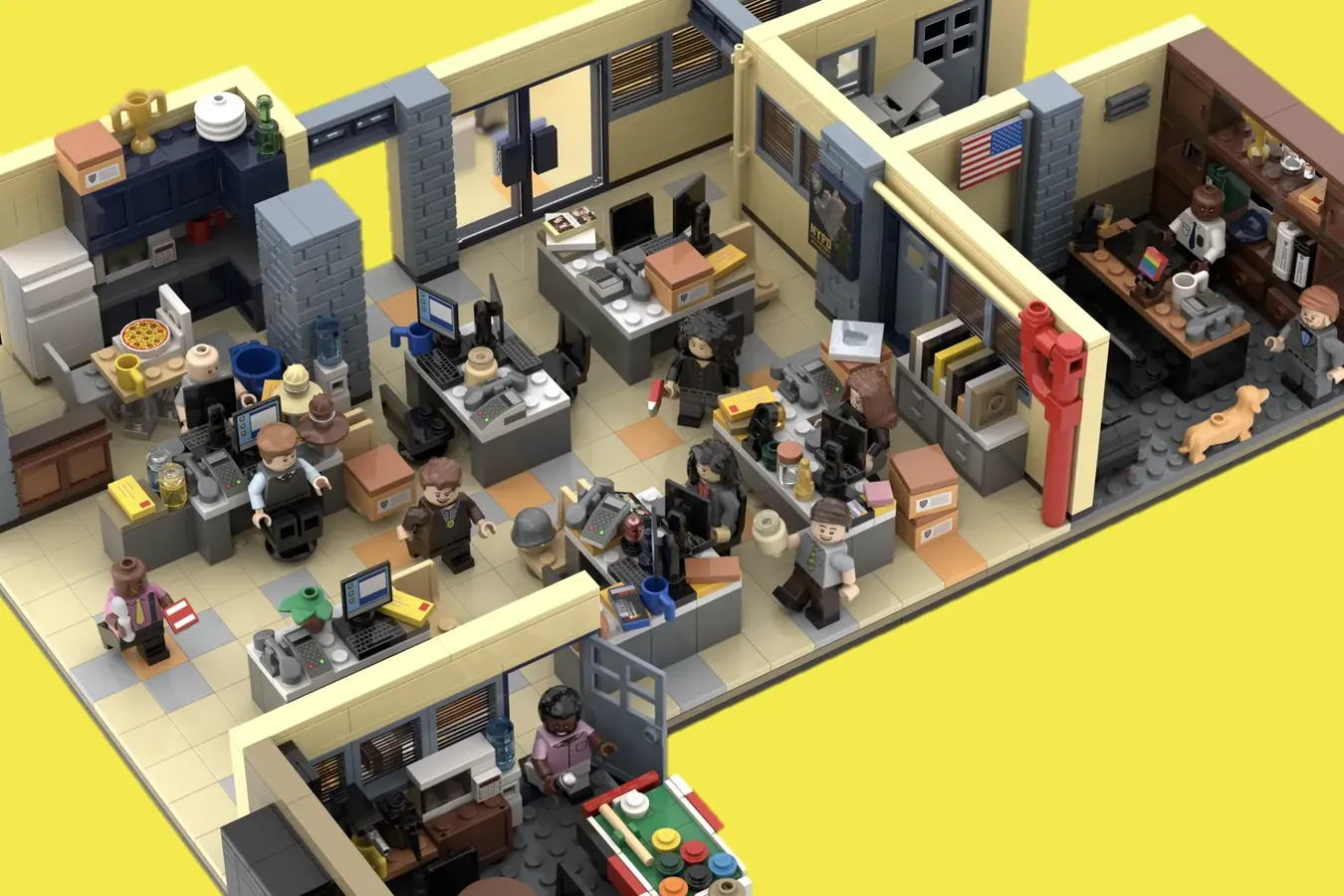 The break room with the coffee maker is a staple of work-related dramas.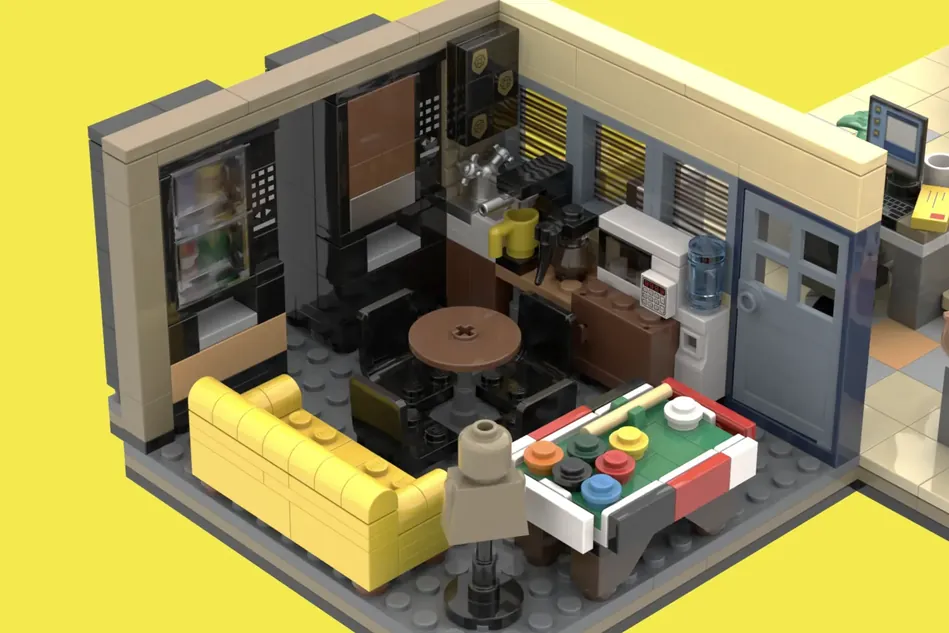 Computer on desk. There are also cookies and pizza.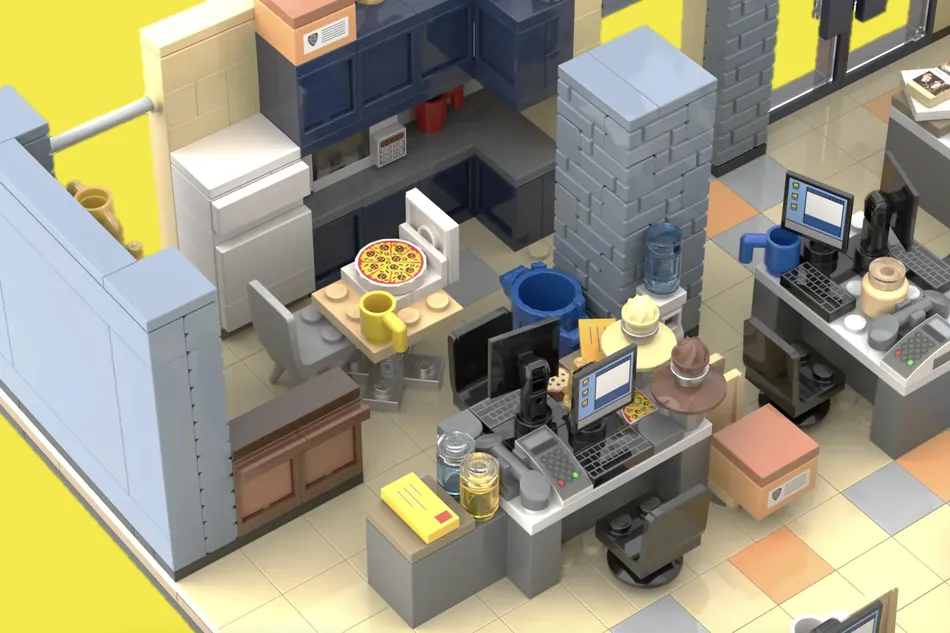 Can Pass the Review?
Designer BenFankhauser has some building designs beside this one.
Mr. BenFanhauser advanced to the 3rd review in 2021 with the design of the Brooklyn Nine-Nine office with the same theme as this time, but unfortunately it did not pass the examination. This will be my second review attempt at Brooklyn Nine-Nine.
So far, drama-type room sets such as Big Bang Theory, Friends, Seinfeld, etc. have been commercialized with Lego (R) ideas, so I think there is a possibility in that respect.
Similar to The Office
However, this position may be a disadvantage in the judging because it is in a position that is quite close in terms of office to the most recently commercialized room set, The Office.
The Office had been rejected twice in the review before it was commercialized, so it can be considered an advantage for this design.
However, another disadvantage is that police and police are classic Lego (R) City models, so I can't help but feel that it would be difficult to release them from Lego (R) Ideas.
Summary page of works entering the 1st review in 2023
Check out all the designs that have entered the review including those other than the design proposals introduced on this page!
10K Designs 2023 1st Review
We introduce design proposals that have received 10,000 support from LEGO (R) ideas and have been confirmed to enter the[…]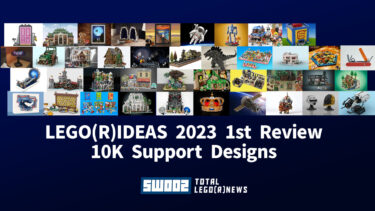 💡 What are LEGO (R) IDEAS?
LEGO (R) IDEAS is a project to commercialize fan designs!
If the published design receives 10,000 votes from other users, it will be reviewed for commercialization by the LEGO (R) Group, and if it passes the review, it will be released from the LEGO (R) IDEAS series.
Learn more
LEGO®
💡LEGO Ideas is a project to productize fan designs!We are looking for original designs that we want to p[…]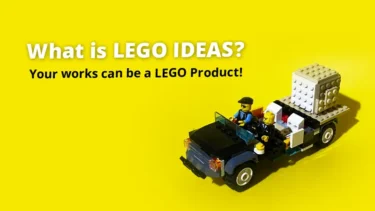 This article includes affiliate links and we earn from qualifying purchases.