MOON PALACE
MOON PALACE advanced to the LEGO(R)IDEAS 2023 3rd review with 10,000 supports.MOON PALACE@LEGO IDEAS
This fantastical lunar palace, featuring a prominent crescent moon, is reinforced with Technic parts.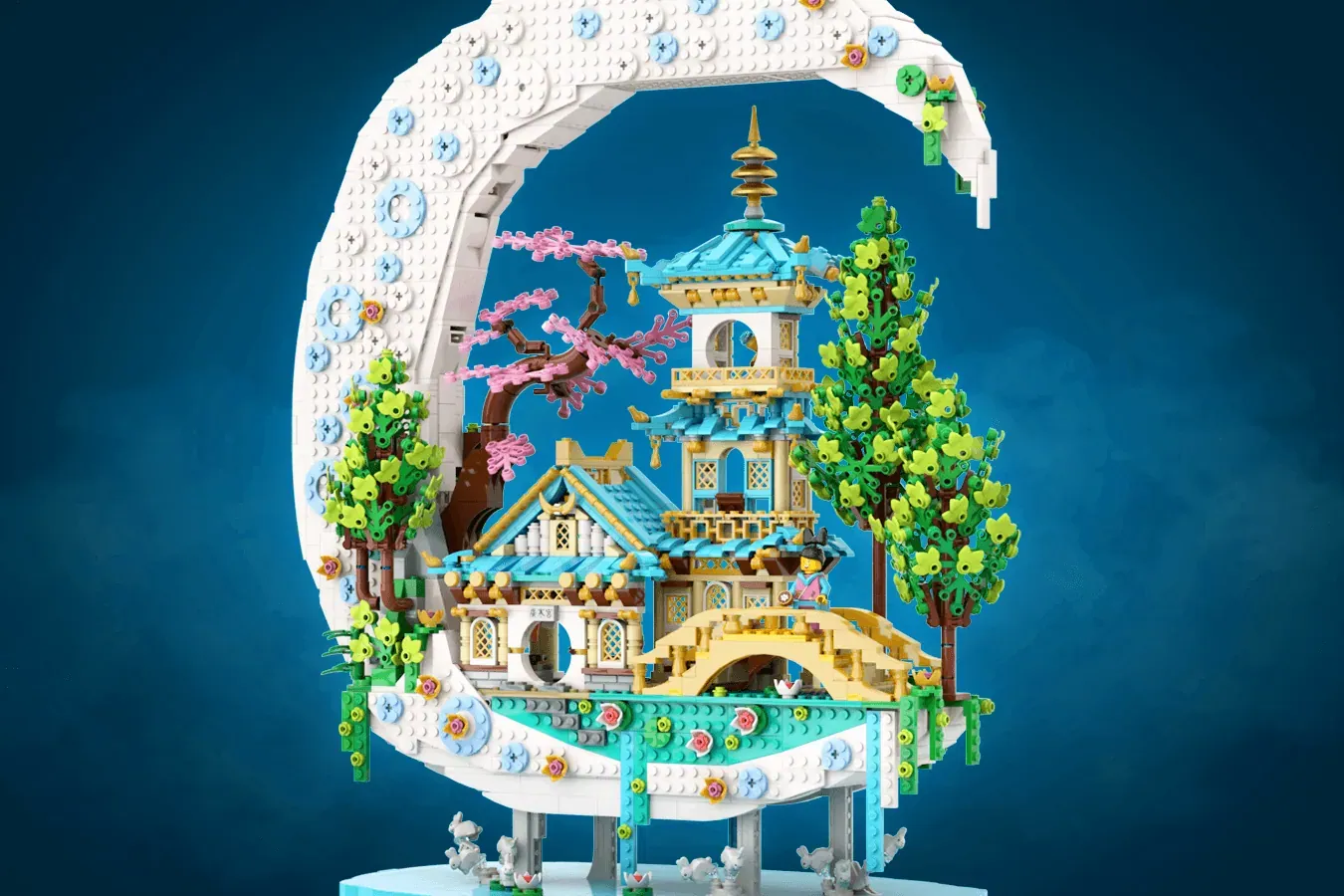 The design of this creation is inspired by the legend of the Chinese moon rabbit.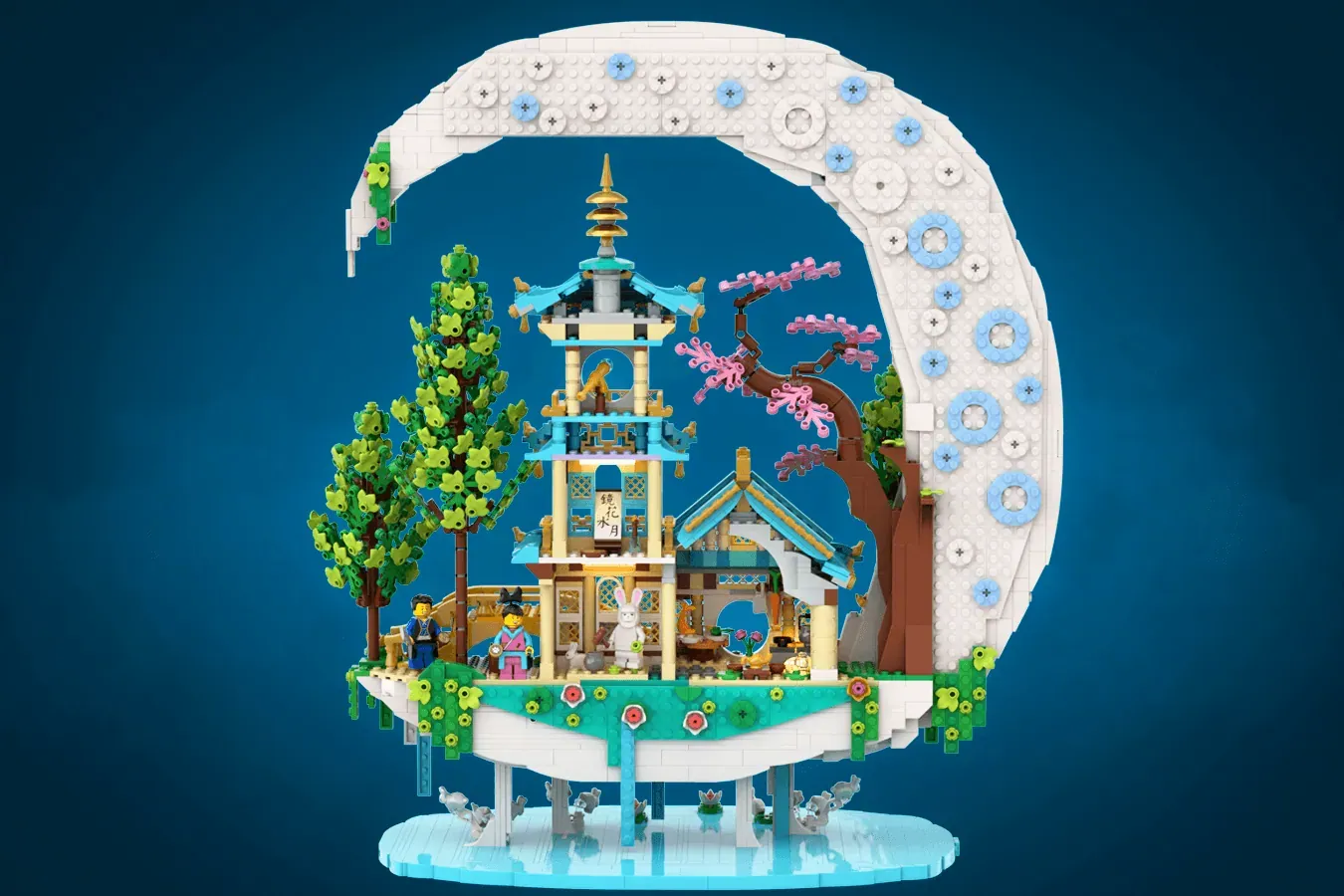 Chang'e Legend
In the legend, a woman named Chang'e drinks the elixir of immortality owned by her husband Houyi and ends up living alone on the moon. While residing in the Moon Palace, she is accompanied by a rabbit while crafting the elixir of immortality. Wu Gang, an aspiring lazy woodcutter exiled to the moon, also plays a role in the story.
There are variations of the Chang'e legend, but the original tale suggests that Chang'e, who fled to the moon after stealing the elixir from her husband, transformed into a jade rabbit.
It is believed that the Tale of the Bamboo Cutter is also influenced by this Chang'e legend.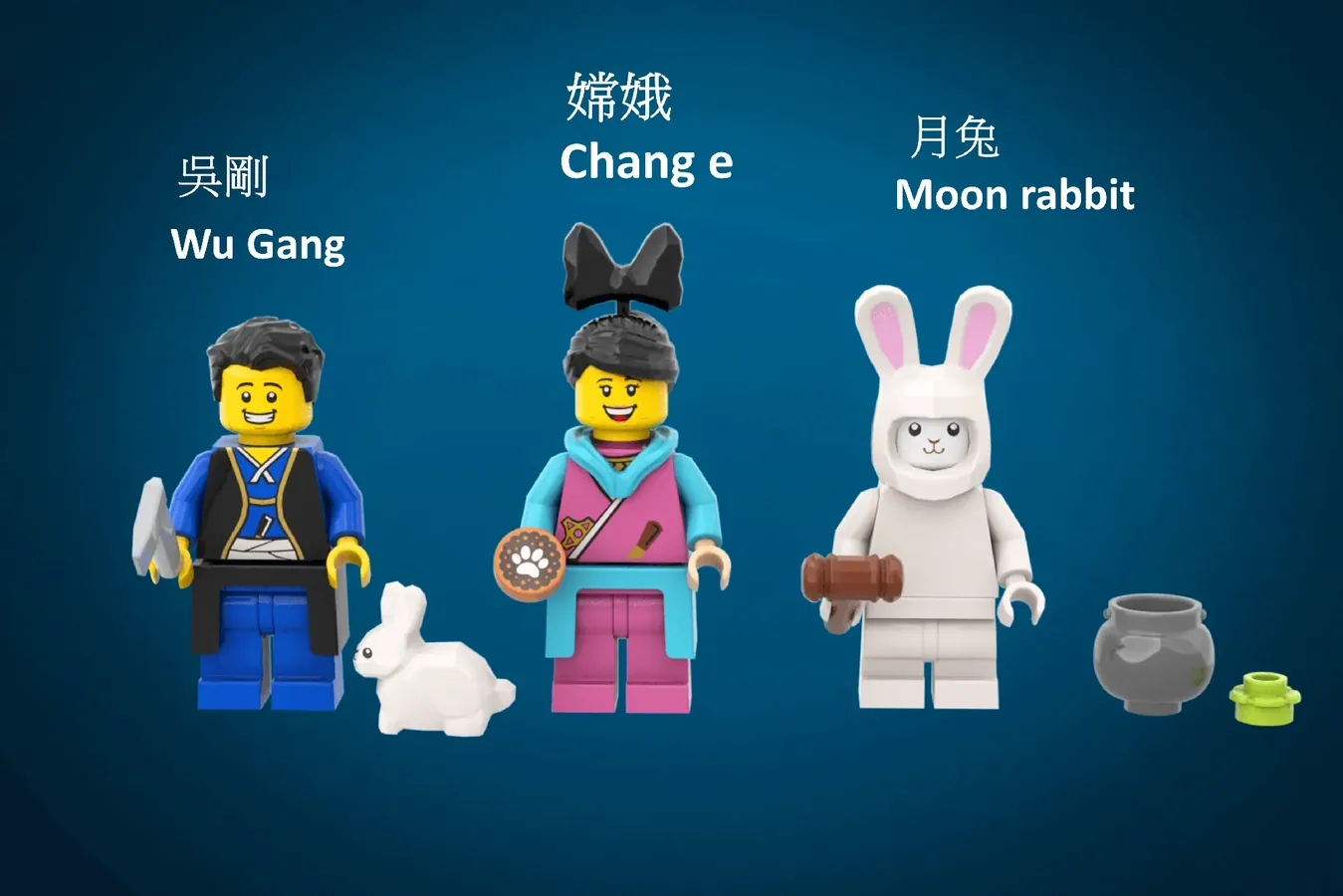 In Japan, the moon rabbit is pounding mochi, while in China, it is crafting medicine. A LEGO® set featuring the moon rabbit making medicine on the moon was released in July 2023.
Build a fun festival model
Celebrate the Mid-Autumn Festival with this detailed LEGO® Jade Rabbit (40643) model featuring a rabbit, a moon cake and a bright yellow moon
The palace is three stories tall, and on the first floor, the rabbit is crafting medicine.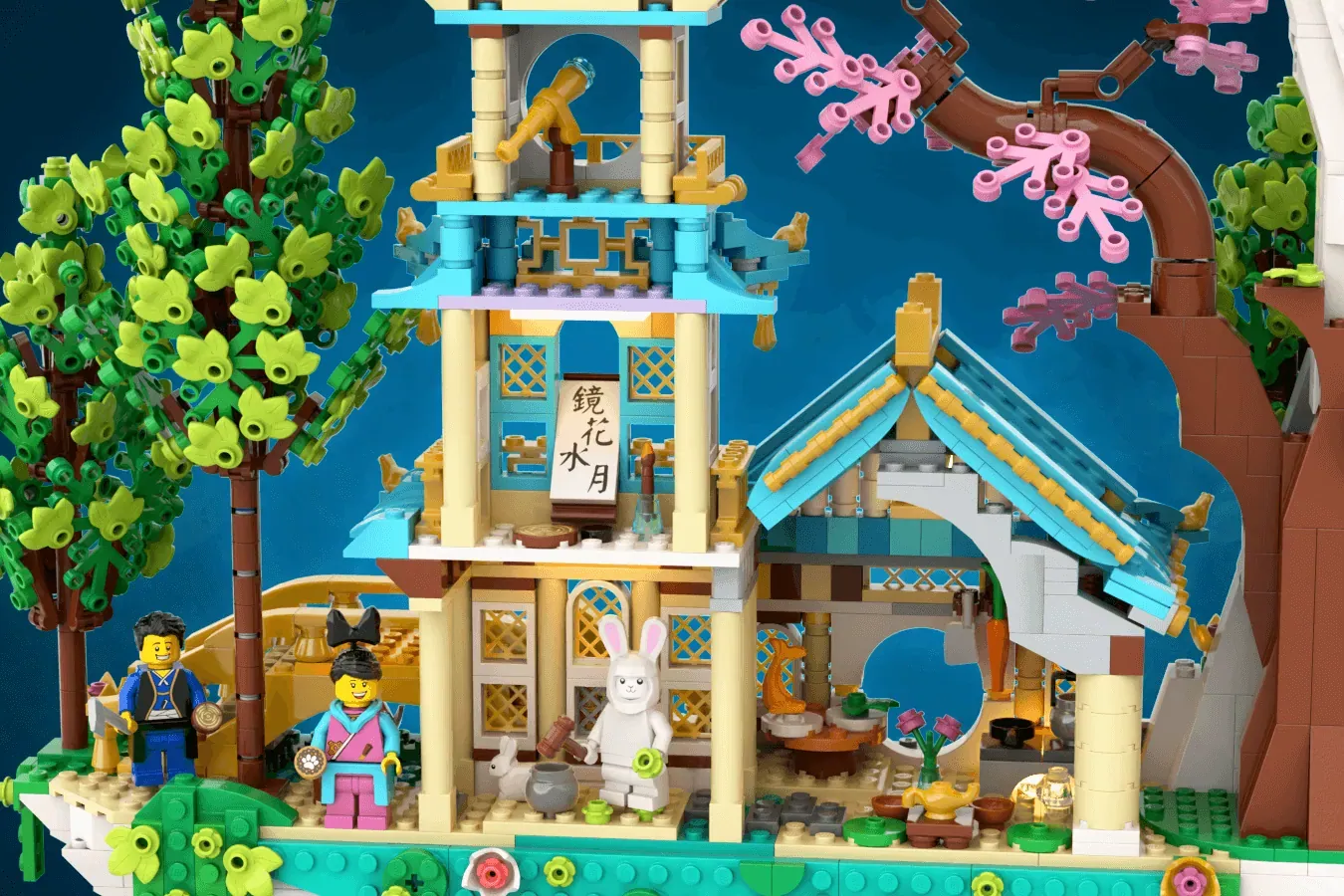 Underneath the building, there are many small rabbits.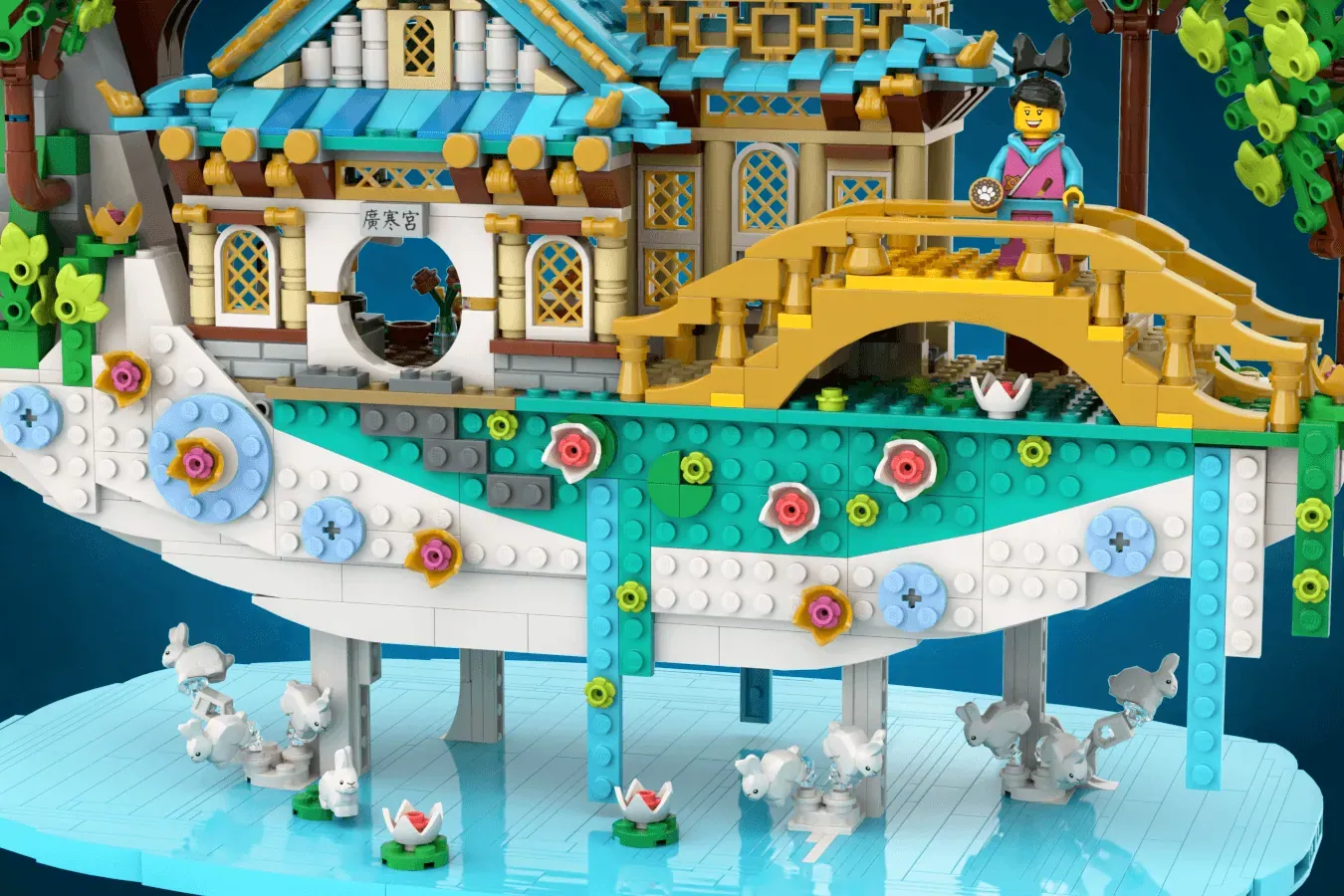 What are the chances of it being produced?
Designer legotruman, a seasoned Hong Kong-based AFOL (Adult Fan of LEGO), has made it to the review stage over ten times, showcasing impressive skills.
Known for their adorable designs, they frequently draw inspiration from Japanese content. They are also the creator of the released LEGO set "Starry Night" by Van Gogh.
This creation features a charming, fantasy-themed palace with a strikingly beautiful crescent moon. While there may be some differences in content, the moon rabbit legend is common in East Asia, making it a potentially suitable candidate for production.
If possible, incorporating the story of Kaguya-hime (Princess Kaguya) alongside the moon rabbit legend could make it even more appealing in Japan.
It's worth noting that the recent release of the moon rabbit mentioned earlier might pose some challenges during the review process. Nevertheless, it is a strong contender deserving of consideration.
All Works for the 1st review in 2023
Check out all the designs that have entered the review including those other than the design proposals introduced on this page!
💡 What is LEGO (R) IDEAS?
LEGO (R) IDEAS is a project to commercialize fan designs!
If the published design receives 10,000 votes from other users, it will be reviewed for commercialization by the LEGO (R) Group, and if it passes the review, it will be released from the LEGO (R) IDEAS series.
Learn more
LEGO®
💡LEGO Ideas is a project to productize fan designs!We are looking for original designs that we want to p[…]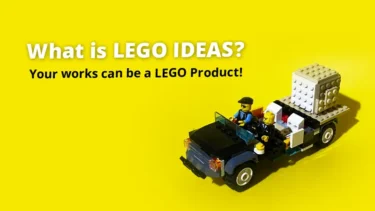 This article includes affiliate links and we earn from qualifying purchases.