Farm Life
With 10,000 support, it is confirmed that it will advance to the 1st LEGO idea commercialization review in 2022. FARM LIFE: LEGO IDEAS official (English)
A farm design that combines barns, chicken coops, silos, vehicles, animals, and minifigures.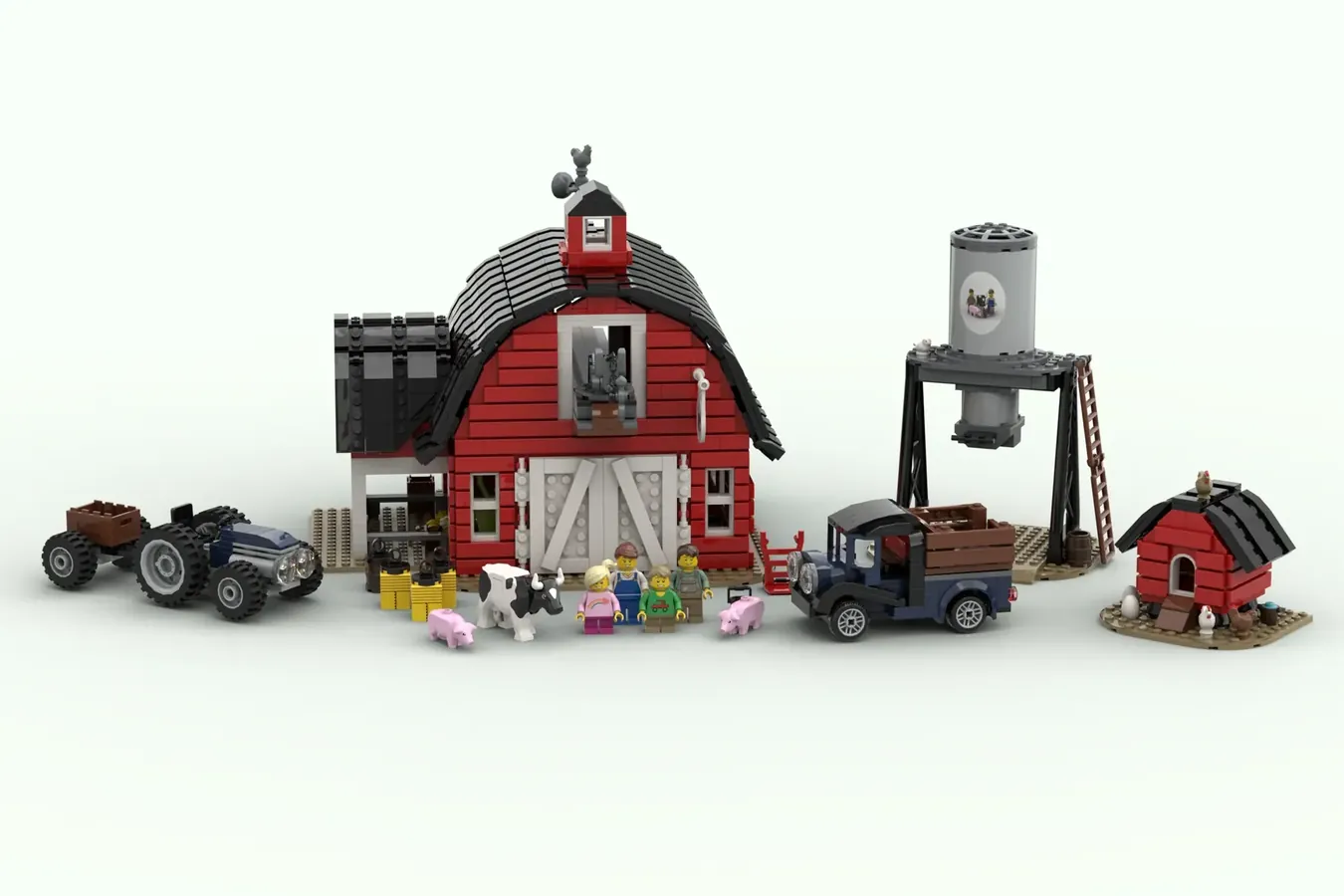 Easy access with wide open walls and roof. Vehicles can enter through the door, so they are probably stored inside.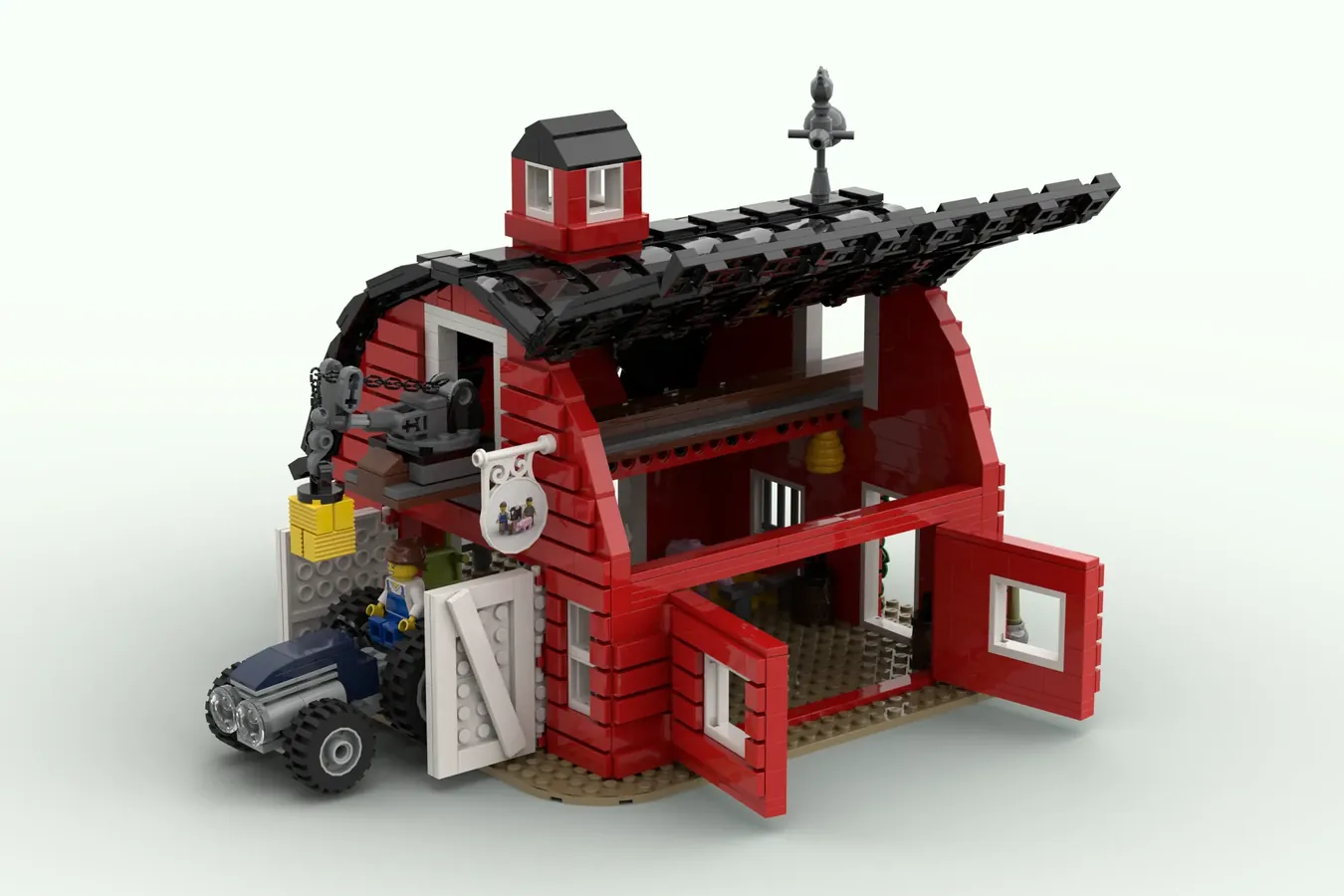 It also seems to be a hut where animals live.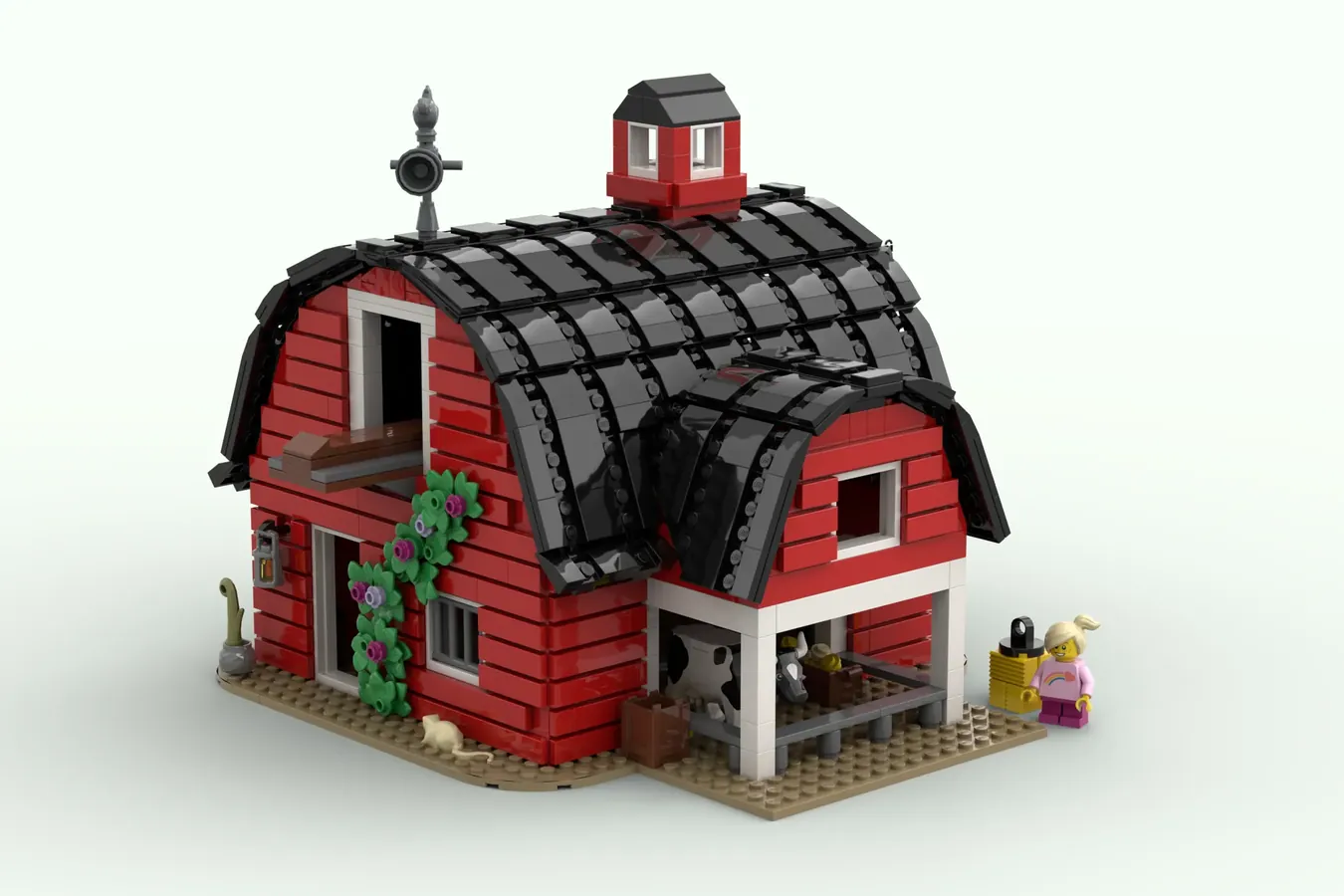 You can put feed in the silo and drop it from below.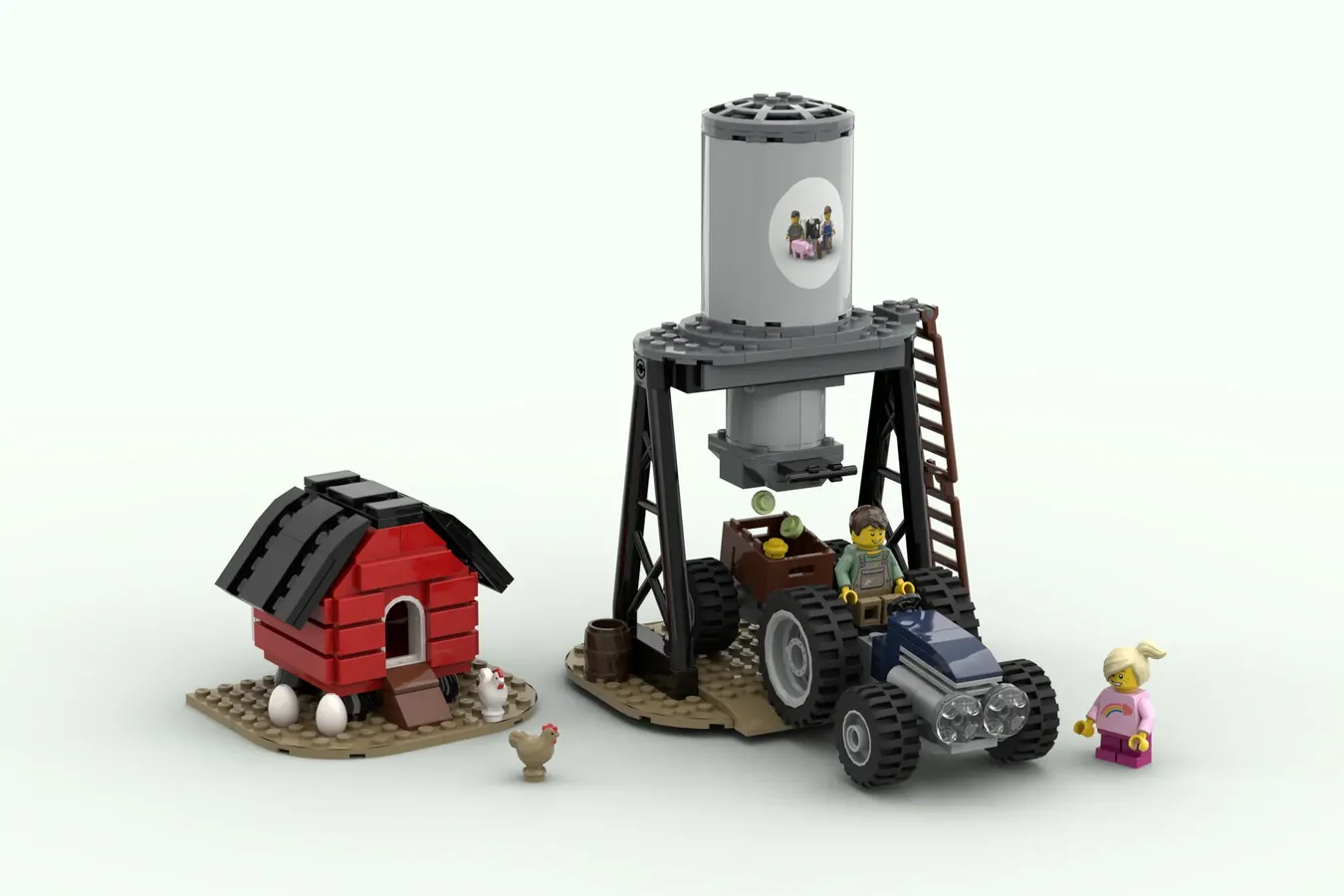 Loading and unloading hay with a crane protruding from the barn. According to the image above, it seems that you can put it inside the vehicle, but then it seems faster to load it manually. Does it mean that if you use a crane, you can load and unload even if you load it high?
Farmers and animals that seem to be family members.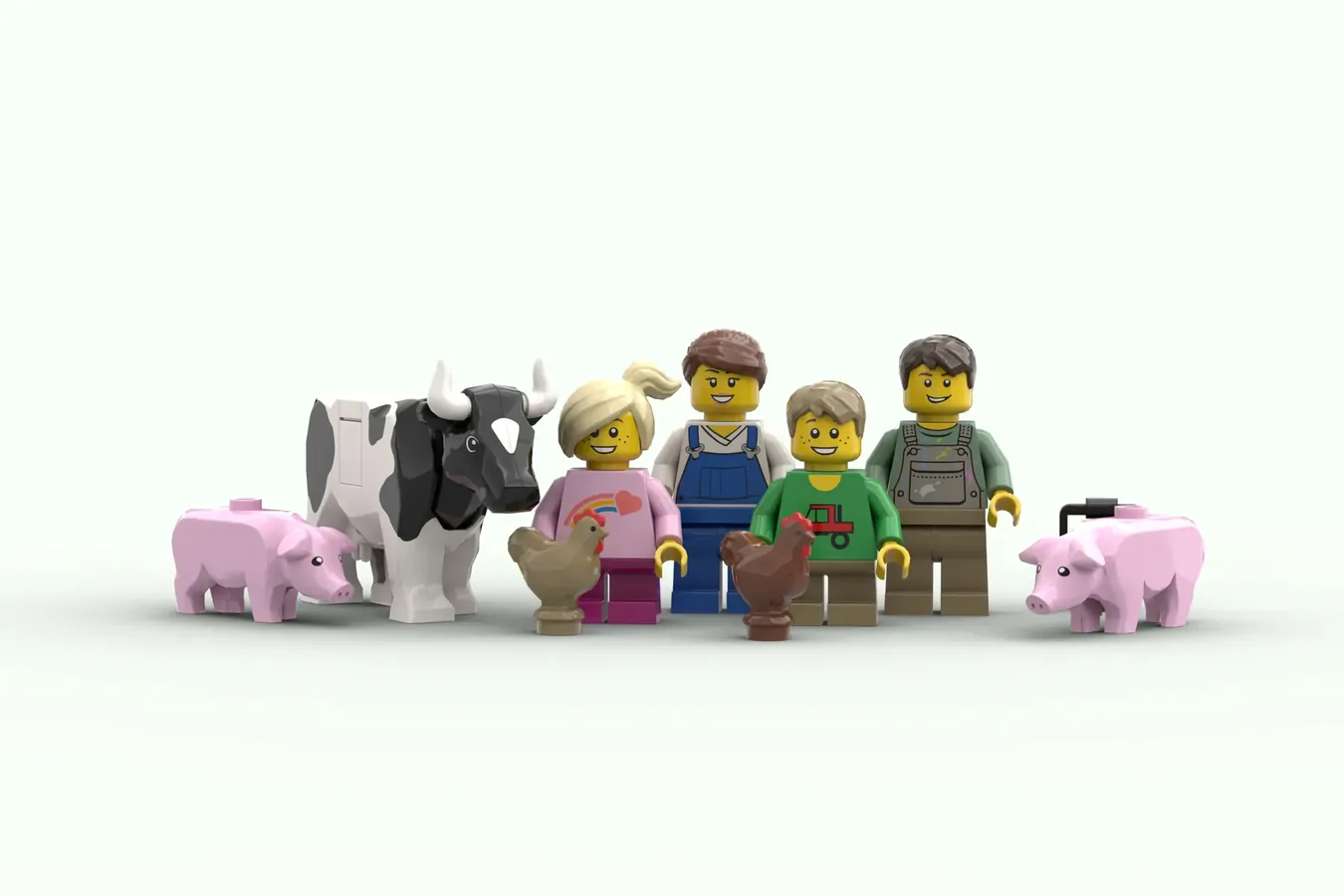 What is the possibility of commercialization?
Designer benlouisa has become a particularly big hit among LEGO & reg; idea products. The author of Takuma Pooh. Many other small cute designs are being released.
Is there a farm-based product?
Some farm products have been released from the LEGO & reg; City series around 2010. After that, the tractor was released in 2021 as a single shot, but as a series, new farm products had not been released for a while.
However, it is expected that several new products will be released in the LEGO & reg; City series in June 2022, including a barn and animal set with a structure similar to this design.
Related Post
List for LEGO new products which seem to be released in 2022A list of new LEGO products that will be released or[…]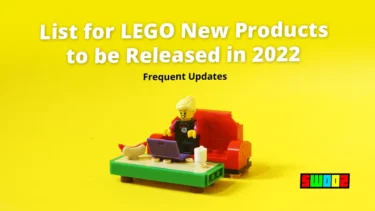 Even if the farm series is really released from LEGO & reg; City in June 2022, I think that the design will be a little simpler than the entry work of LEGO & reg; idea, so a nice gentle curve like this design It will be difficult to commercialize the roof and the fashionable red wooden wall with gaps in the LEGO & reg; City series.
The farm set is a rather popular series in the LEGO & reg; Duplo, a category that hasn't been dealt with much in the regular LEGO & reg; set. It may be difficult to commercialize a set for adults from LEGO & reg; ideas.
2022 1st Review Advancement Work Summary Page
Check out all the reviews that have advanced to the reviews, including those other than the design proposals introduced on this page!
Related Post
This page introduces a design proposal that has won 10,000 support with LEGO ideas and has been confirmed to advance to […]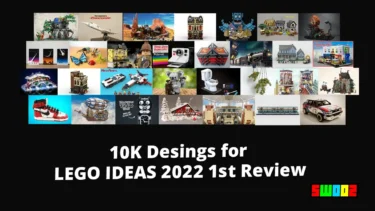 Past commercialization review review advance work
& # x1f4a1; What is a LEGO idea?
A LEGO idea is a project to commercialize fan design!
If the published design gets 10,000 votes from other users, it will be reviewed by LEGO for commercialization, and if it passes the examination, it will be released from the idea series.
Click here for more information
Related Post
💡LEGO Ideas is a project to productize fan designs!We are looking for original designs that we want to p[…]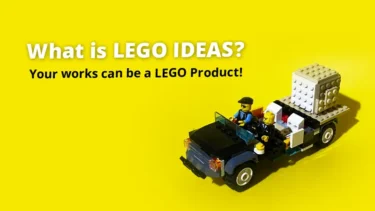 This article includes affiliate links and we earn from qualifying purchases.