LEGO KOALA
With 10,000 support, it is confirmed that it will advance to the 1st LEGO idea commercialization review in 2022.LEGO KOALA:LEGO IDEAS
Koala, a representative of cute animals. A cute parent-child koala caught in a tree.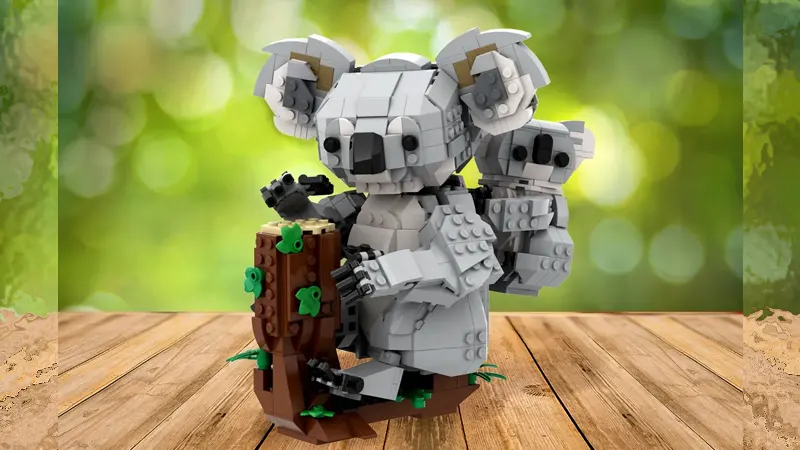 The scene of eating with eucalyptus in hand is also reproduced. The ears that are fluffy with hair are also cute.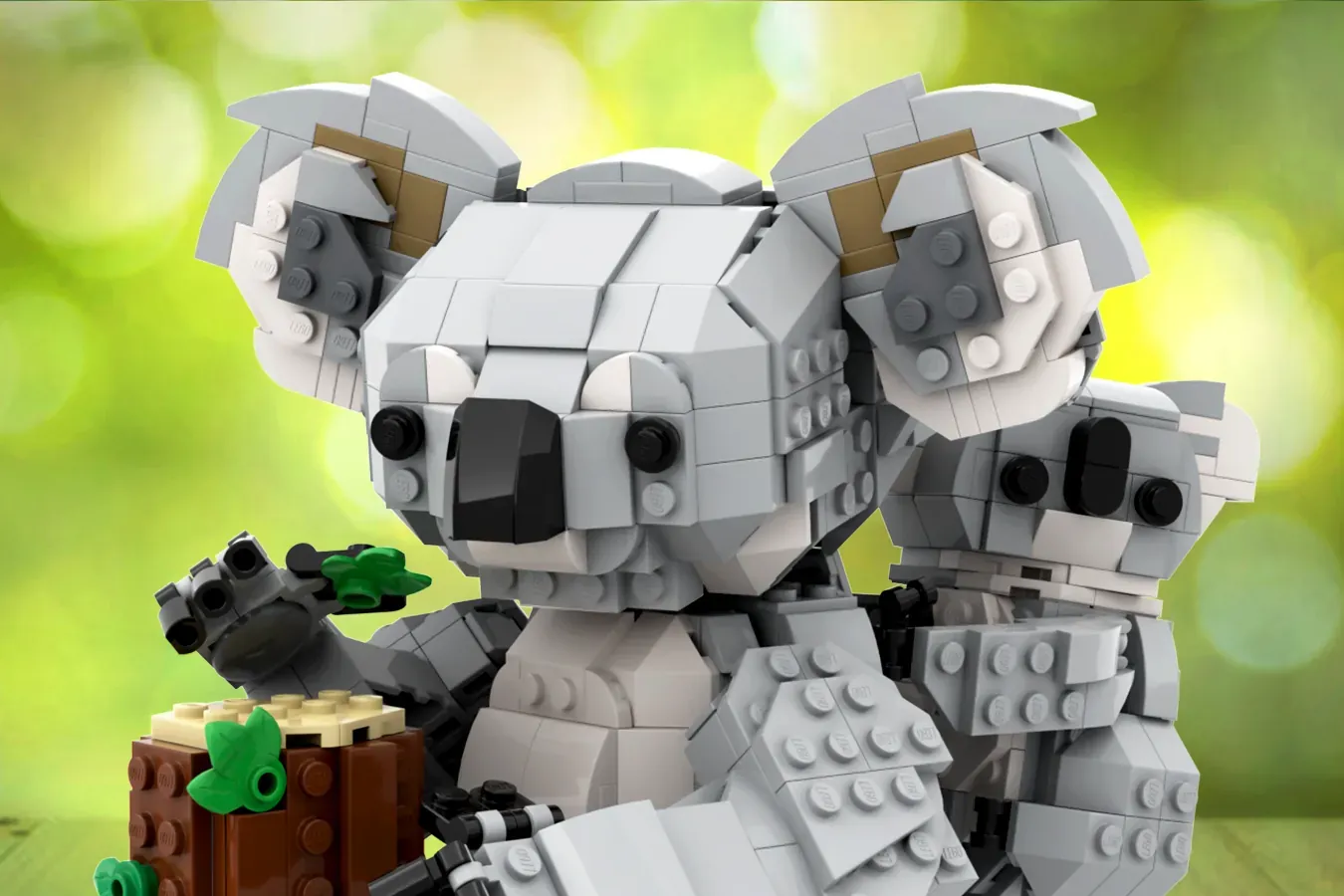 Rounded back.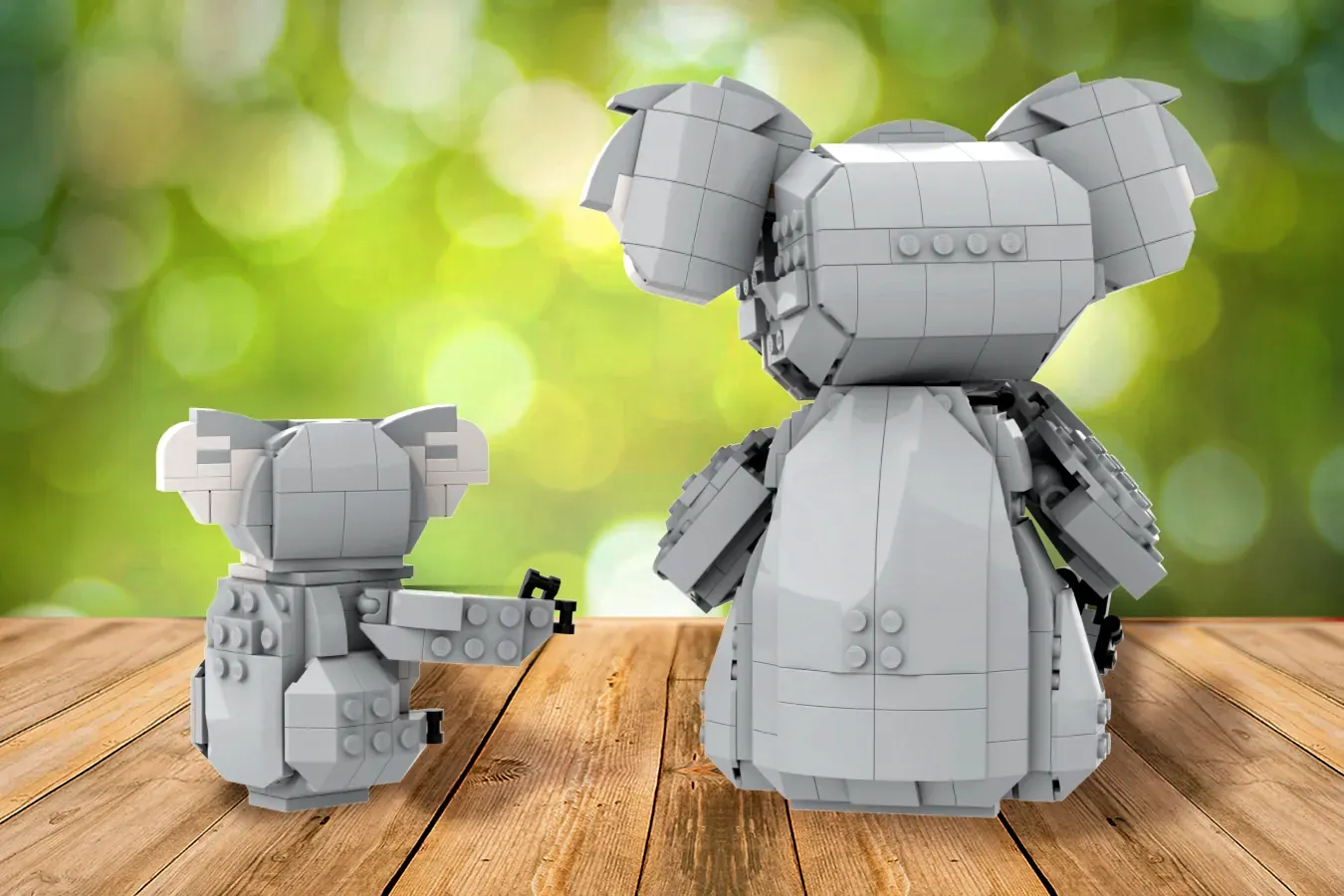 Why do koalas only eat eucalyptus?
It is a well-established theory that koala ancestors, who were inferior in the competition for survival, climbed trees in search of food and began to eat eucalyptus, which contains toxins and is less likely to be robbed by other animals.
According to Wikipedia, koalas eat 35-120 of the 600-700 or more eucalyptus species that live in Australia. He sleeps 18 to 20 hours a day to save energy because he is poorly nourished and unable to take active actions.
Image by Holger Detje from Pixabay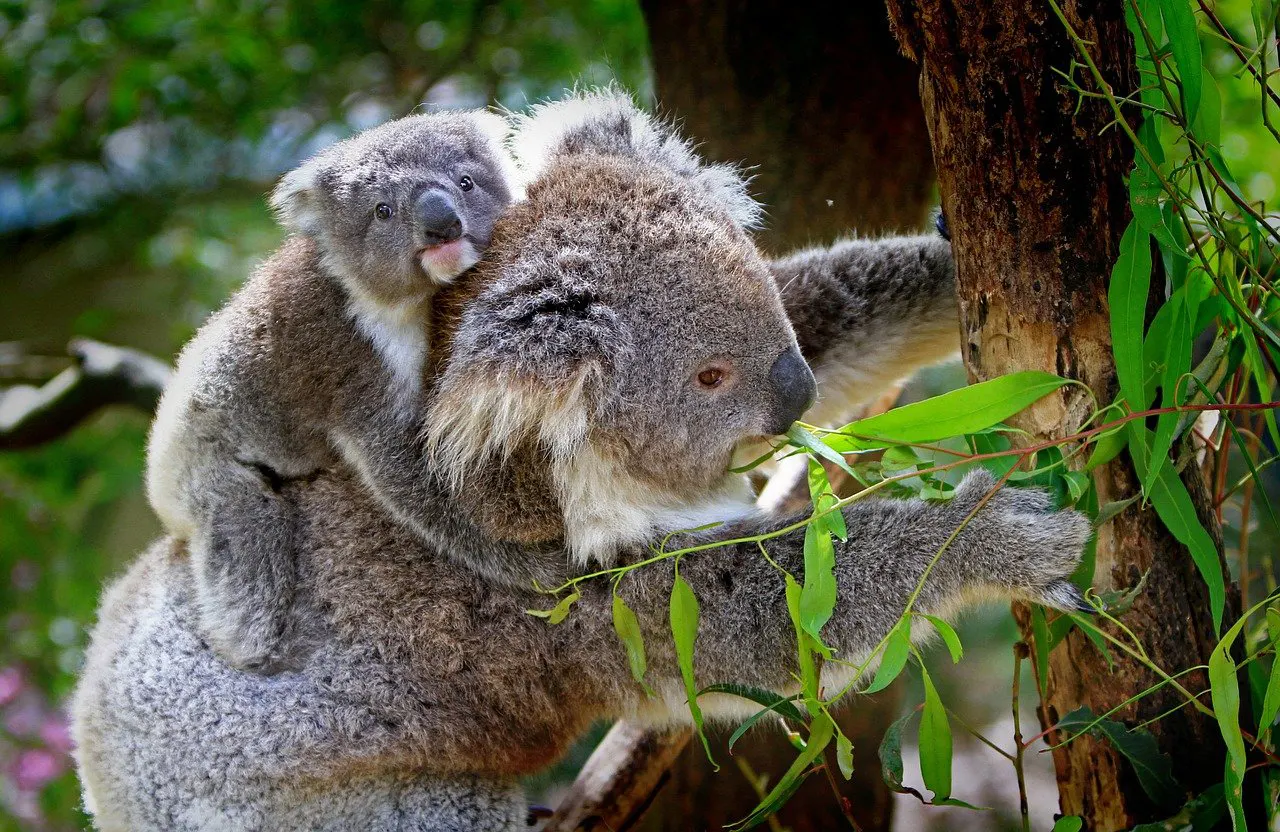 Sloth
Sloths, which have the common feature of being less active, prefer to eat the leaves of a toxic plant called Cecropia for the same reason.
He spends most of his life hanging on trees to avoid wasting energy, but this lifestyle is also a mimicry of bark, which makes it harder for carnivores to target.
Can Pass the Review?
Designer legotruman from Hong Kong has 6 10K works other than this Koala. He is good at cute characters such as anime, games, and animals, and Van Gogh's Starry Night has already been decided to be commercialized.
In an interview with Lego Ideas, he said he was a big fan of Studio Ghibli.
Koalas are a popular animal, so please commercialize them! Or other animals may be included in the animal series.
However, Mr. legotruman has already decided to commercialize the starry night, so it may be difficult to pass the examination of the second work. Probably no designer has commercialized two works so far.
LEGO IDEAS 2022 1st Review Summary
You can check the other 10k works on our summary.

Summary for 2022 1st review
This page introduces a design proposal that has won 10,000 support with LEGO ideas and has been confirmed to advance to […]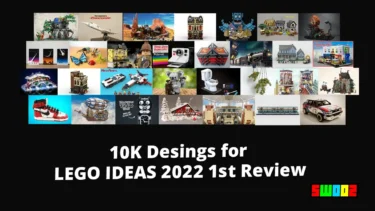 💡What is LEGO IDEAS?
Your work can be a LEGO product!
If your work achieve 10,000 support, LEGO review it for production. If your work pass the review, it will be released as an official LEGO product.
For Detail
💡LEGO Ideas is a project to productize fan designs!We are looking for original designs that we want to p[…]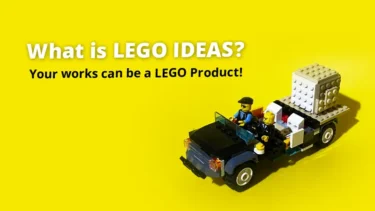 This article includes affiliate links and we earn from qualifying purchases.