Mach Patrol, Invincible Steel Man Daitarn3
With 10,000 support, it is confirmed that it will advance to the 1st LEGO idea commercialization review in 2022.MACH PATROL:LEGO IDEAS
The vehicle which can transform into a car and a fighter, on which the main character of the masterpiece animation "Invincible Steel Man Daitarn 3" broadcast in the 1970s, Manjou Arashi, rides.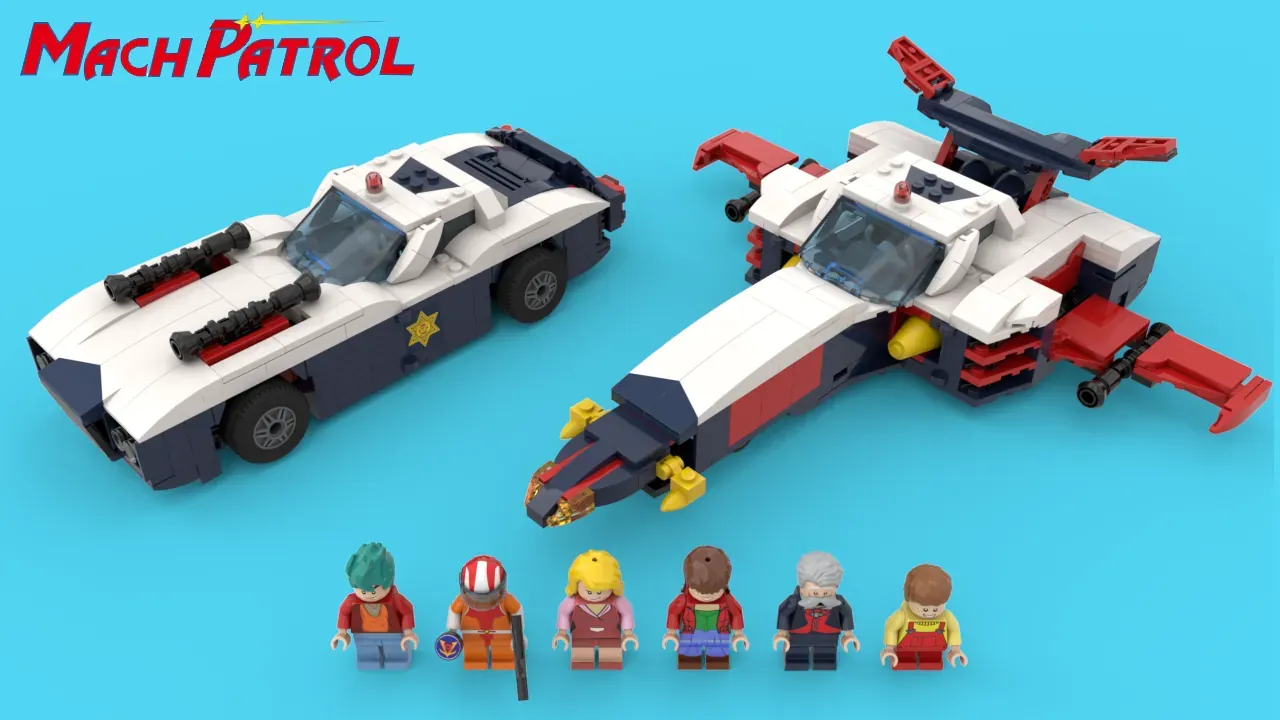 Transformable Just like Anime! So Cool!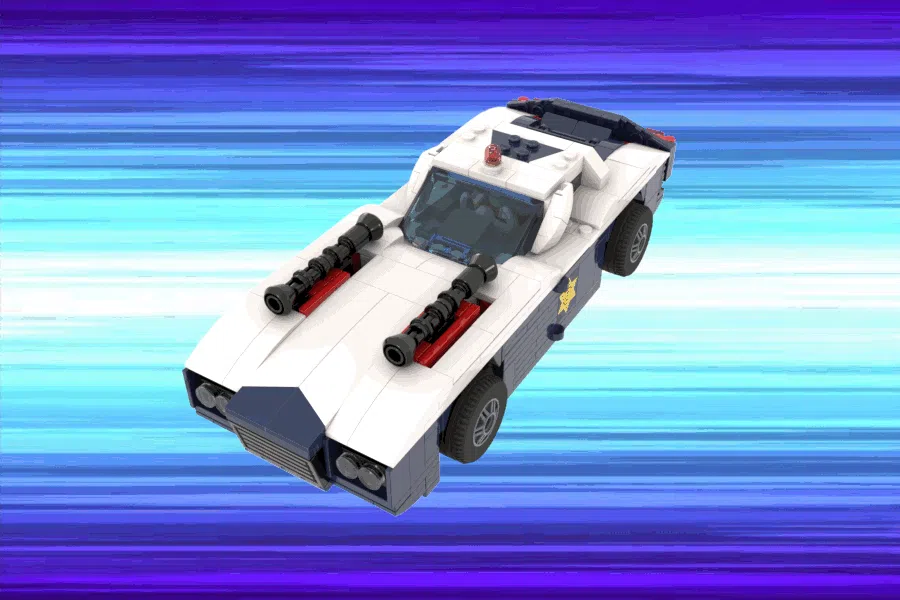 Minifigures of major characters are also included.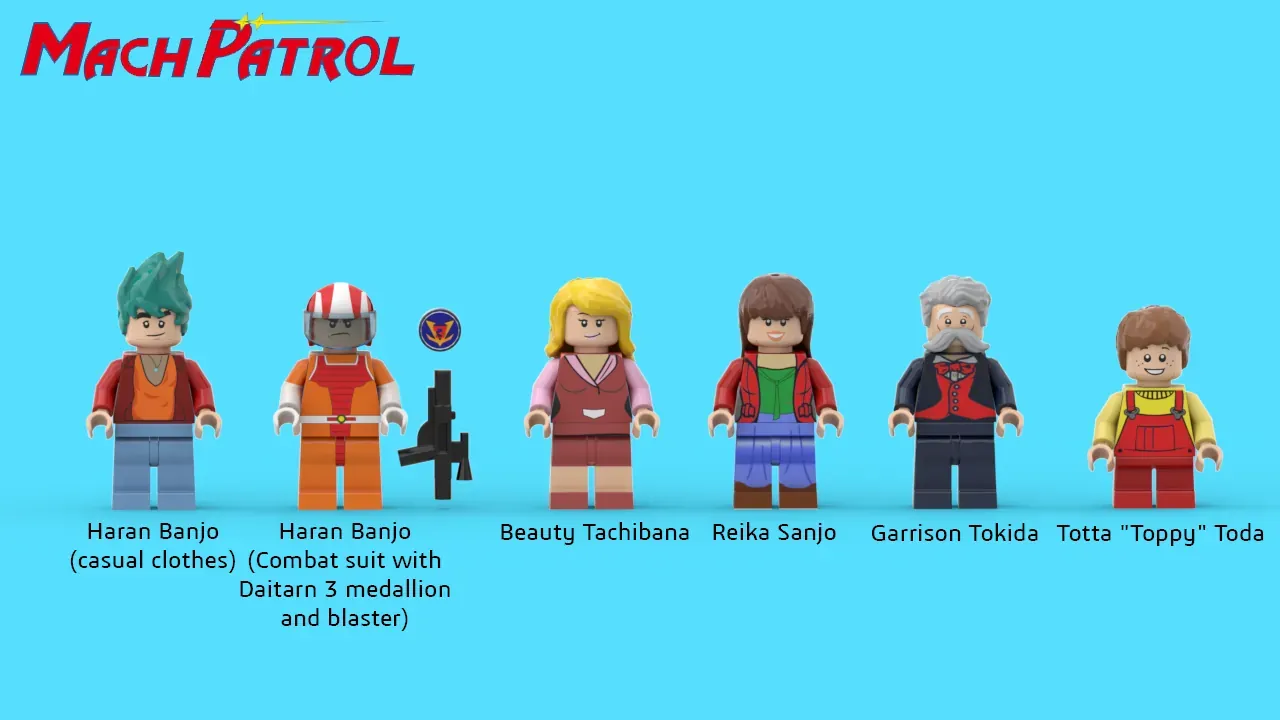 Not Familiar with Daitarn3?
Daitarn 3 is a robot anime broadcast from June 3, 1978 to March 31, 1979. Unusually at that time, the main character (Harashi Manjo) is not a child but an adult.
To briefly explain the story, the cyborg "Meganoid" for the development of Mars, which was created by Dr. Storm Creation by remodeling human beings, causes a rebellion because it controls human beings as a total meganoid.
Dr. Manjou, the son of Dr. Manjo, controls the giant robot "Daitarn 3" and stands up to prevent the human rule of meganoids.
Many Gundam Staff
Daitarn 3 is an animation produced by Japan Sunrise, and many later Gundam production staff such as Yoshiyuki Tomino, Kunio Okawara, and Hiroyuki Hoshiyama participated.
As for the voice actors, Gundam officials such as Hirotaka Suzuoki, Yo Inoue, and Fuyumi Shiraishi, who play the role of the main character, are in charge of the main characters.
Episode1 in Jpanese | Sunrise Official
製品化可能性は?
Designer Mitsu-san78 has released a lot of other cute works.
Daitarn 3 is not a recent work, but it is a masterpiece animation, so if it is commercialized, it will sell at least in Japan.
In recent idea reviews, I have the impression that moving designs are preferred, so I think that some large variable works are suitable for idea products.
If this Mach patrol is adopted, I would be happy if some Gundams would be commercialized with Lego. If it's the Gundam series, I might want the variable Z Gundam the most.
I really want this Mach Patrol to pass the review!
LEGO IDEAS 2022 1st Review Summary
You can check the other 10k works on our summary.

Summary for 2022 1st review
This page introduces a design proposal that has won 10,000 support with LEGO ideas and has been confirmed to advance to […]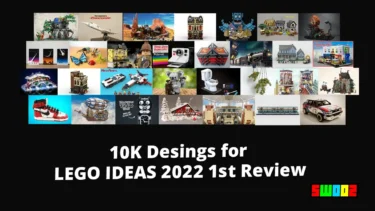 💡What is LEGO IDEAS?
Your work can be a LEGO product!
If your work achieve 10,000 support, LEGO review it for production. If your work pass the review, it will be released as an official LEGO product.
For Detail
💡LEGO Ideas is a project to productize fan designs!We are looking for original designs that we want to p[…]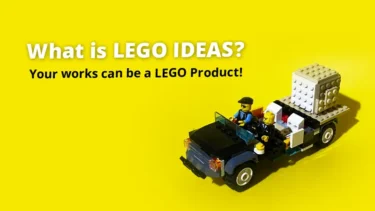 This article includes affiliate links and we earn from qualifying purchases.