NYHAVN – COPENHAGEN, DENMARK
With 10,000 support, it is confirmed that it will advance to the 2nd LEGO idea commercialization review review in 2021.NYHAVN – COPENHAGEN, DENMARK:LEGO IDEAS公式(英語)
Nyhavn is a popular tourist attraction in Copenhagen, the capital of Denmark, at the foot of Lego.
Nyhavn is a word that means a new port, and the area was completed in 1673. Today, it is a fashionable town with colorful buildings such as restaurants and antique shops.
The buildings in Nyhavn are numbered, but the third oldest blue wall and triangular roof from the left in this design, number 9, was completed in 1681. It is designated as a Danish protected building.
You can see the actual scenery in Google Street View. The first floor of the yellow building looks like a Chinese restaurant.
The size is 60×18 studs and the number of pieces is 2404.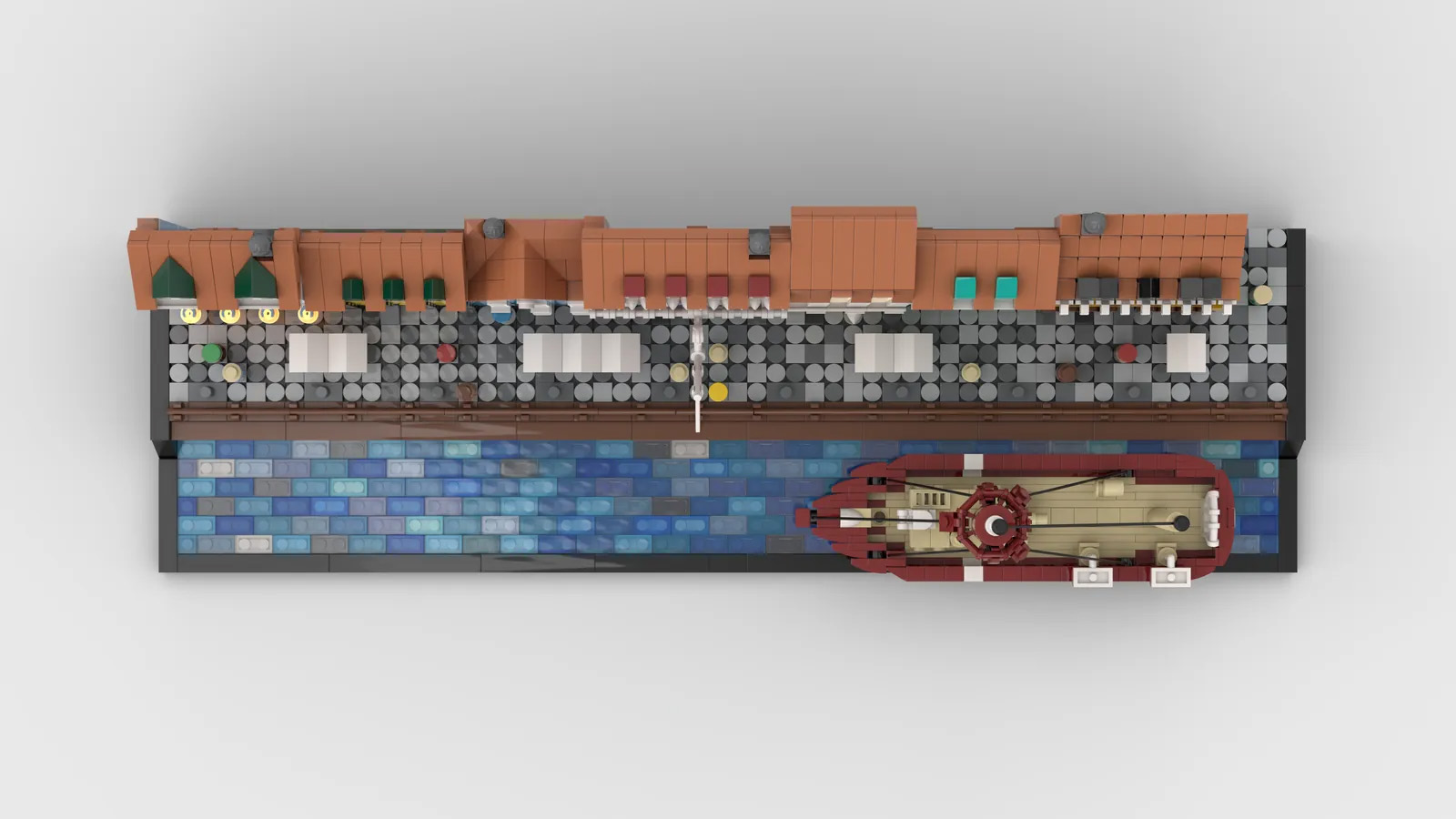 There is also a house where Andersen lived
Nyhavn No. 18, which is not included in this work but is located on the opposite bank, is the building where the writer Andersen lived from 1871 until August 4, 1875, just before his death. Black triangular roof on light orange walls.
The ship is also classic
The ship is a lightship called Fyrskib XVII, built in 1895.
It has long been exhibited in Nyhavn and has been a symbol of the region, but from 2018 it has been exhibited in the town of Helsingor, located 40 kilometers north of Copenhagen, for a limited period of five years.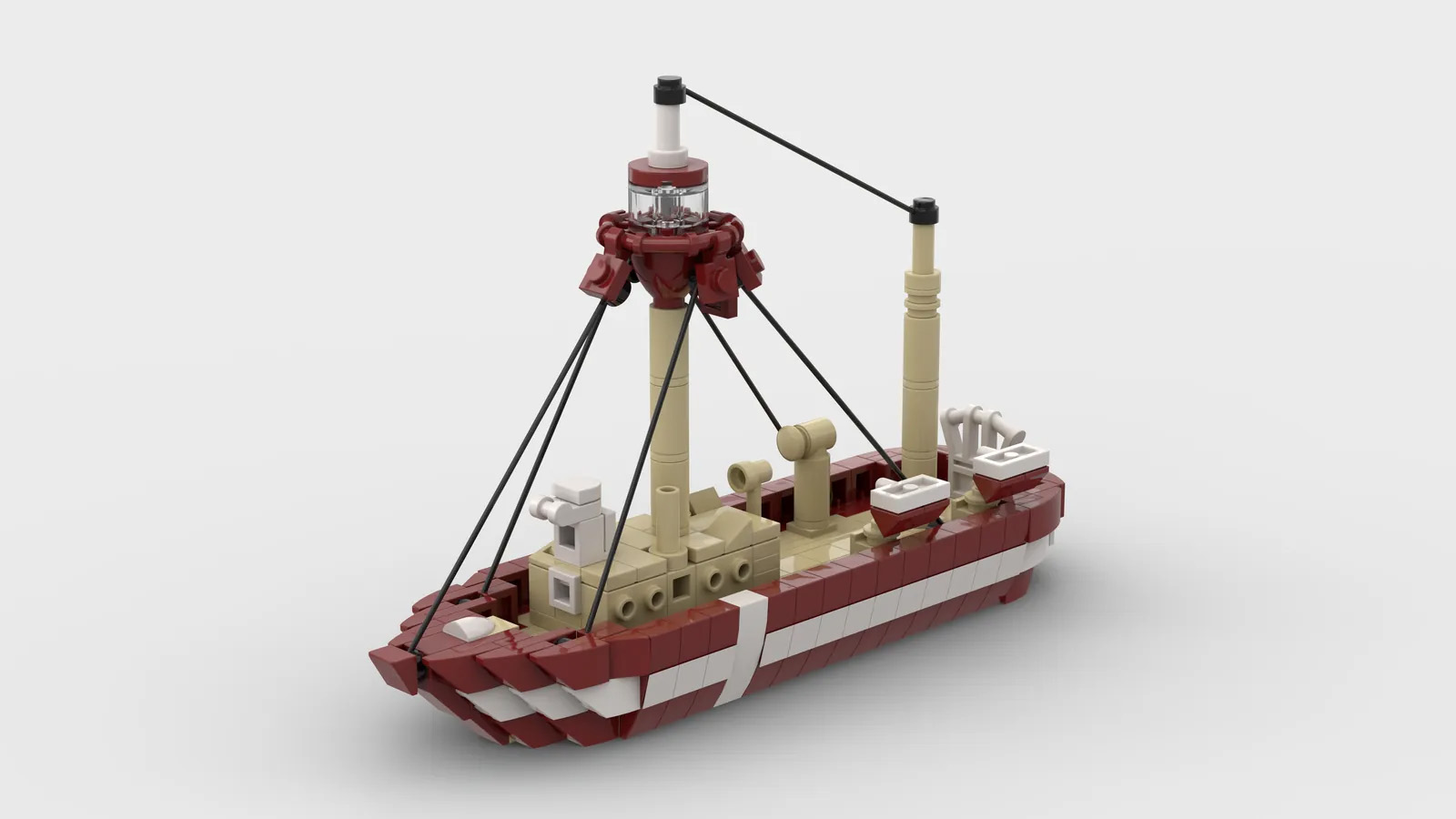 Can Pass the Review?
The author MathiasJulin is from Denmark and only this design is open to the public in regular competitions.
Denmark is also a Lego country, and many people will like the European cityscape, so if it is commercialized, it will sell.
However, according to the tendency so far, the probability that a building work will pass the examination is low. Recent ideas seem to require uniqueness, especially moving works, so this work that enjoys the scenery may lack appeal.
Also, if it's a Danish-related set, I feel like Lego will make it on its own or hold a contest.
LEGO IDEAS 2021 2nd Review Summary
You can check the other 10k works on our summary.

Summary for 2021 2nd review
Two new products, "A-frame cabin" and "BTS Dynamite", were selected as the next LEGO idea new products! To be hones[…]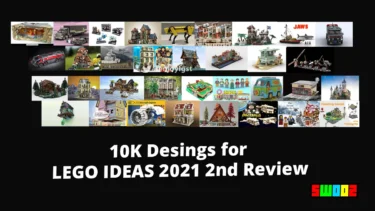 💡What is LEGO IDEAS?
Your work can be a LEGO product!
If your work achieve 10,000 support, LEGO review it for production. If your work pass the review, it will be released as an official LEGO product.
For Detail
💡LEGO Ideas is a project to productize fan designs!We are looking for original designs that we want to p[…]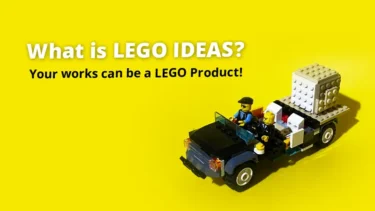 This article includes affiliate links and we earn from qualifying purchases.