CARL'S HOUSE
With 10,000 support, it is confirmed that it will advance to the 2nd LEGO idea commercialization review review in 2021.CARL'S HOUSE:LEGO IDEAS
A design proposal for the house of the Disney Pixar movie "Grandpa Carl's Flying House (original title: Up)" released in 2009. It features countless balloons attached to the roof. 2988 pieces.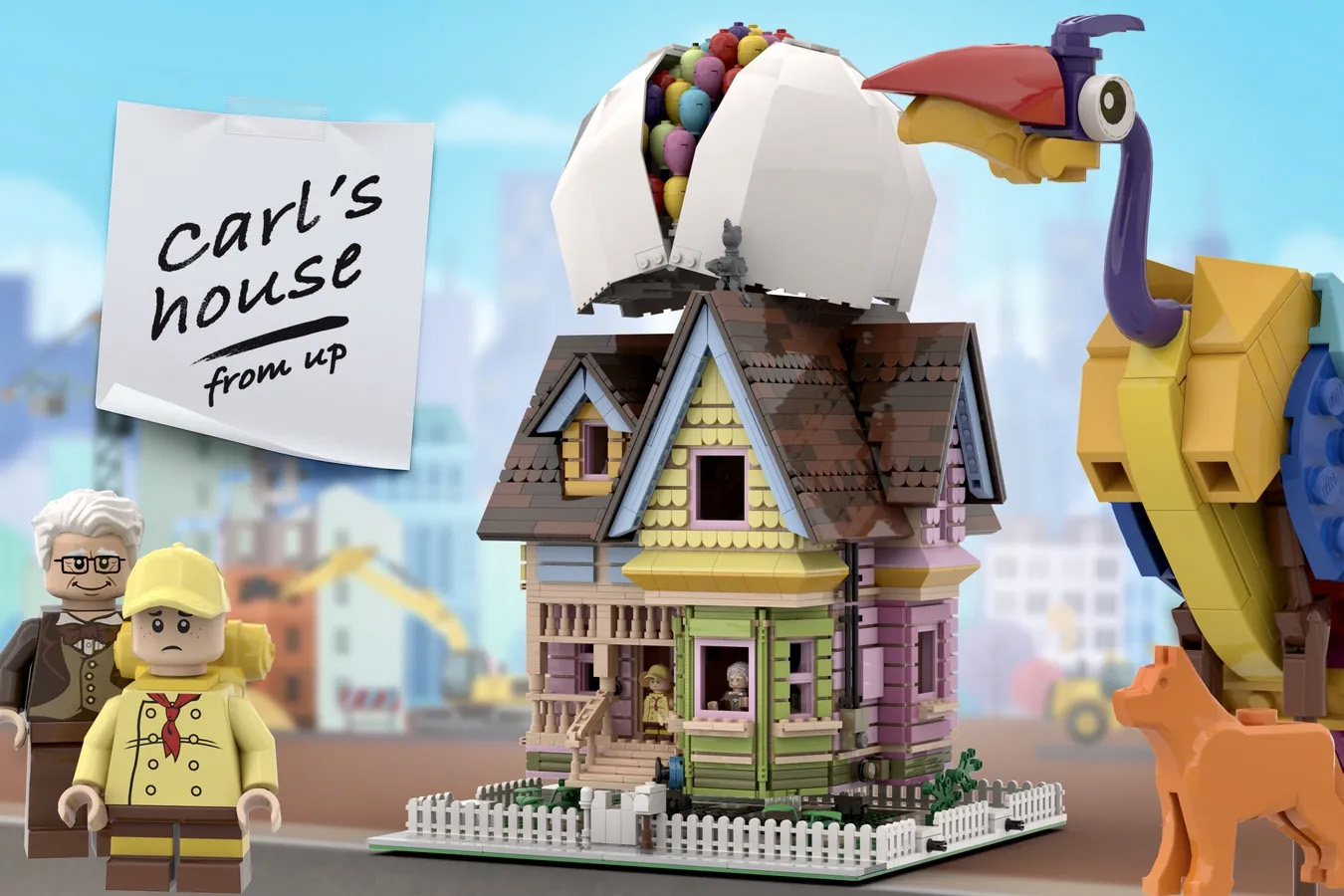 The interior is also reproduced in detail. I don't think there were many important scenes in the house during the film.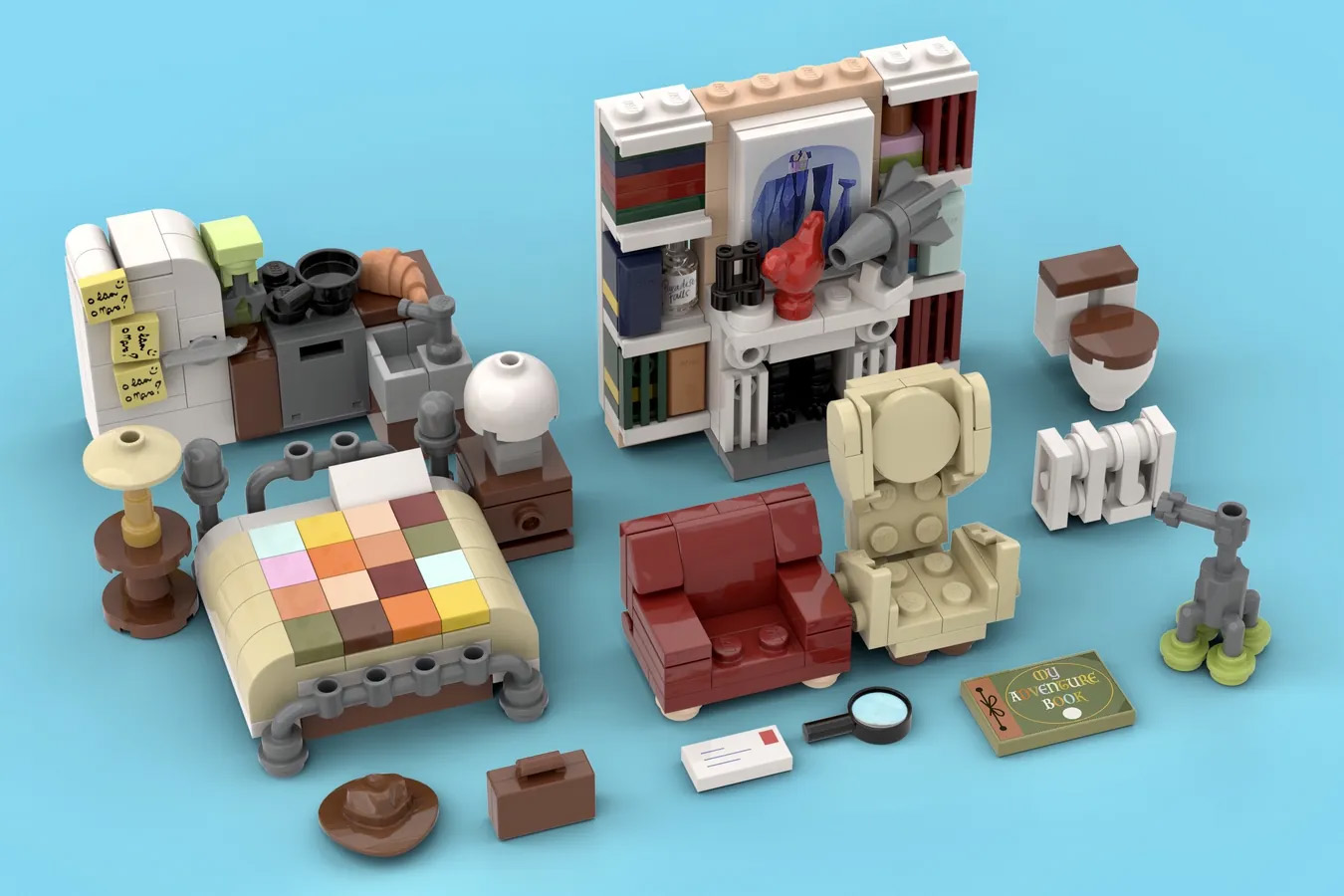 Includes minifigures of the main characters Karl and Russell, dog Doug, and bird Kevin.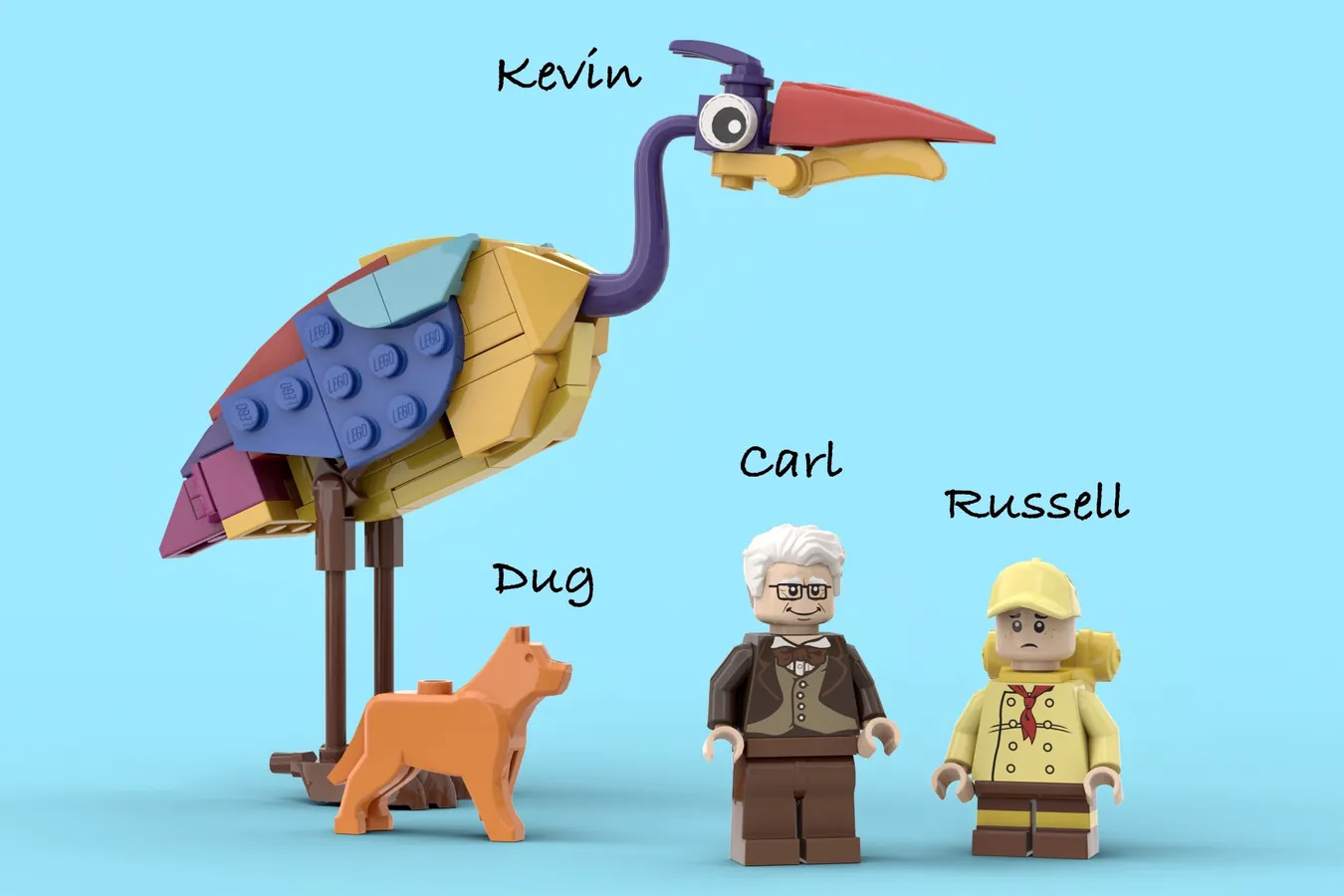 What kind of Movie Up?
Story
An old man who has been forced to evacuate from a rapidly developing and urbanized city visits South America's unexplored paradise waterfall (modeled by Angel Falls, Venezuela), a long-held dream of a house with a large number of balloons. ..
A survival action movie in which various troubles occur with Russell, an elementary school student in the neighborhood who happened to travel with him. There is a battle scene where you fight against an evil adventurer.
Never stop exploring! Pack your chocolates 🍫 and add our fine feathered friend Kevin to your Pixar Up collection! pic.twitter.com/JUS5etsLkw

— Pixar (@Pixar) July 22, 2021
Before watching the movie, I wondered if the combination of an experienced old man with excellent survival ability and a master of high-tech equipment would be a big success, but that was not the case at all. Both of them are ordinary people, but a movie that enjoys the feeling of excitement and sickness that confronts difficulties without being discouraged.
Can Pass the Review?
The author Yang Yang is also releasing the Adams Family mansion design etc. ..
Another designer, Mr. Carl's house, entered the second review in 2020, but was rejected. This design proposal is considerably more complete. However, since it is a work that was once rejected in the review, it seems unlikely that it will pass the examination although it is a popular work.
In the recent idea examination, the impression that copyrighted materials are not adopted unless they are of a very major grade.
LEGO IDEAS 2021 2nd Review Summary
You can check the other 10k works on our summary.

Summary for 2021 2nd review
Two new products, "A-frame cabin" and "BTS Dynamite", were selected as the next LEGO idea new products! To be hones[…]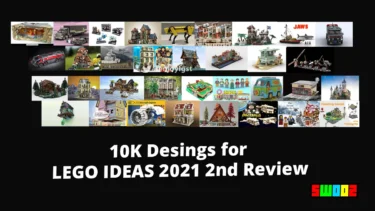 💡What is LEGO IDEAS?
Your work can be a LEGO product!
If your work achieve 10,000 support, LEGO review it for production. If your work pass the review, it will be released as an official LEGO product.
For Detail
💡LEGO Ideas is a project to productize fan designs!We are looking for original designs that we want to p[…]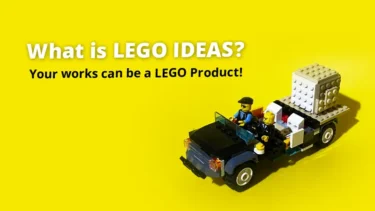 This article includes affiliate links and I earn from qualifying purchases.